This DIY tutorial will show you exactly how to Upcycle a Vanity Light Strip to a Hanging Pendant Light. Excited? Well, come check it out!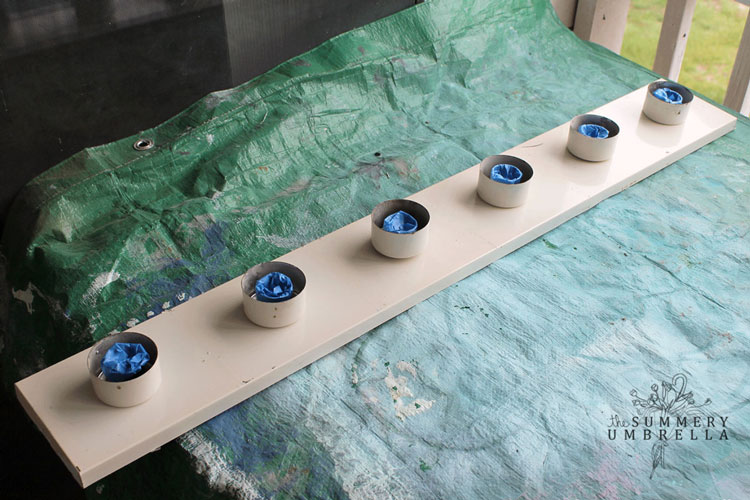 Happy Christmas Eve! I hope everyone is having a wonderful holiday season, and enjoying your time with family and friends.
Just wanted to share that today our amazing Mason Jar Pendant Light tutorial is being featured on Remodelaholic, and you should most definitely check out their page! They have a ridiculous amount of great tutorials, tips and tricks that will amaze you into wonderment.
Upcycle a Vanity Light Strip to a Hanging Pendant Light
These past few weeks have been jammed packed with getting over a crazy overload of allergy issues, DIY projects, lots of wonderful orders from our shop
The Summery Umbrella
and just overall trying to get our home back in order. Mike and I always attempt to work on one room/project at a time, but that never seems to work out. However, it seems to make for a very interesting and extremely creative way of thinking!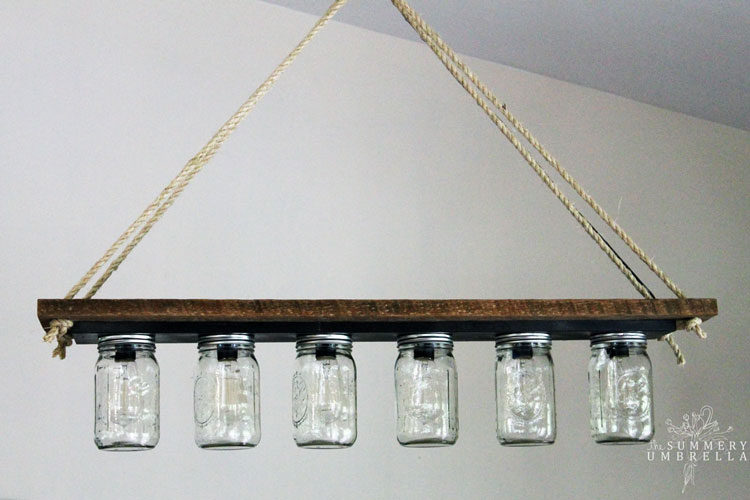 Looking for other easy DIY Projects? Check these out!
So, head on over to Remodelaholic for this rewrite, or to my original post Mason Jar Pendant Light Post!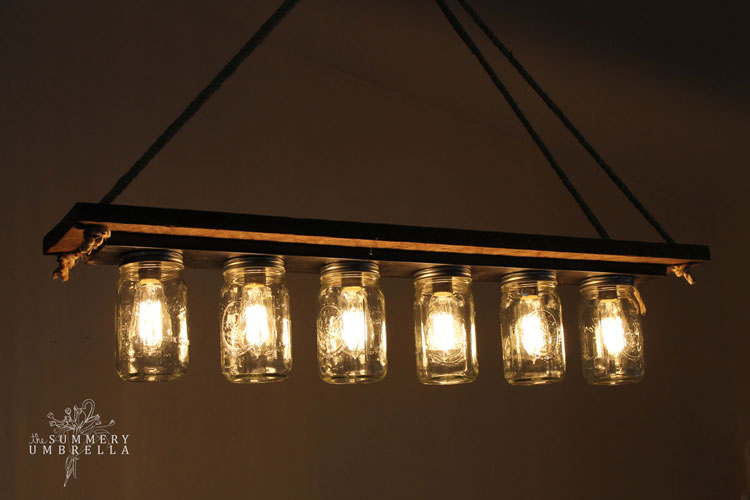 6/12/15 UPDATE: I've heard through the grapevines that there have been a few concerns about exploding mason jars, and just thought I'd stop by and provide a little insight. Please remember, mason jars are designed for boiling water (aka. canning foods) so the heat that they are supposed to withstand is at the boiling point. With that being said, the heat from the bulbs will be significantly smaller when compared to boiling water. So, I can ensure you that the risk of these jars exploding is incredibly small. If you have any issues whatsoever with your jars then the company who created them has a huge problem. Also, I've had this light for over a year now, and I've honestly had no issues with it. Thanks again everyone for the sweet comments!! 🙂
See you again next week!
Pssttt….
Don't forget to check out my
DIY
projects page chocked full of DIY and decorating goodness!