I say it all the time, but I'm going to say it again. I love the power of paint! I decided to give my rustic coffee station makeover, and I'm in love.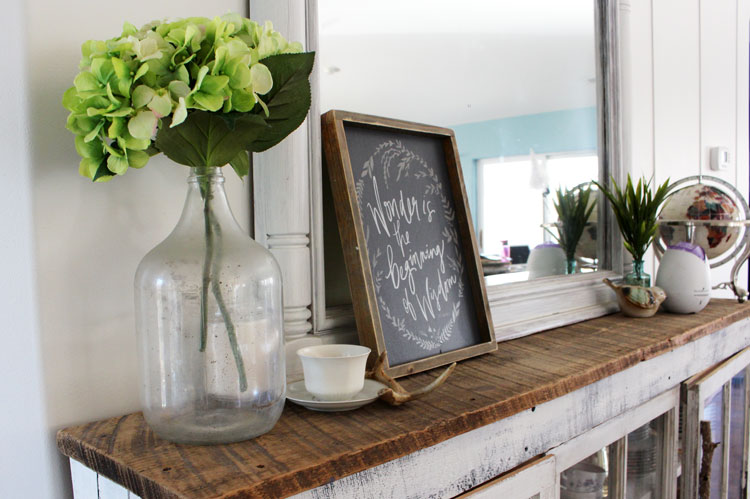 I love my coffee, and I most definitely love my coffee station that my super talented hubby and I put together many, many, manyyyy moons ago.
Or at least it feels like it sometimes!
It started off as just a shelf. Can you believe it? Just a simple shelf on the wall to have a bit of extra room on our countertops.
Then, slowly but surely it turned into a hutch of sorts. It created a beautiful space for me to store extra home decor plus dishes.
This was also approximately the same timeframe that I sent photos of this beauty over to Better Homes and Gardens, and miraculously was selected to be apart of their May 2016 "I Did It" section. A dream come true, for sure.
This piece and I have been through a lot together. It almost feels like it's apart of me!
This post is sponsored by Country Chic Paint. However, I will still be providing my amazing readers with opinions that are 100% my own, and based on my personal experience using their AWESOME products.
With that being said, like many of my furniture pieces that I adore, it knew that it's time to be painted was coming.
It could feel it in the earth and most definitely could smell it in the air. AKA. I had already started painting the walls behind it.
Ok, seriously. Let's just stop for a minute.
Pandora must know I'm writing about my coffee station because it put on "A Thousand Years" by Christina Perri. What a tear jerker! No wonder I'm being a little more sentimental than normal!
Anybody else find their emotions increase more or less with certain songs?
Ok, meanwhile….
The good folks over at Country Chic Paint had contacted me about trying out some of their furniture paint, and of course I said yes!
You know me.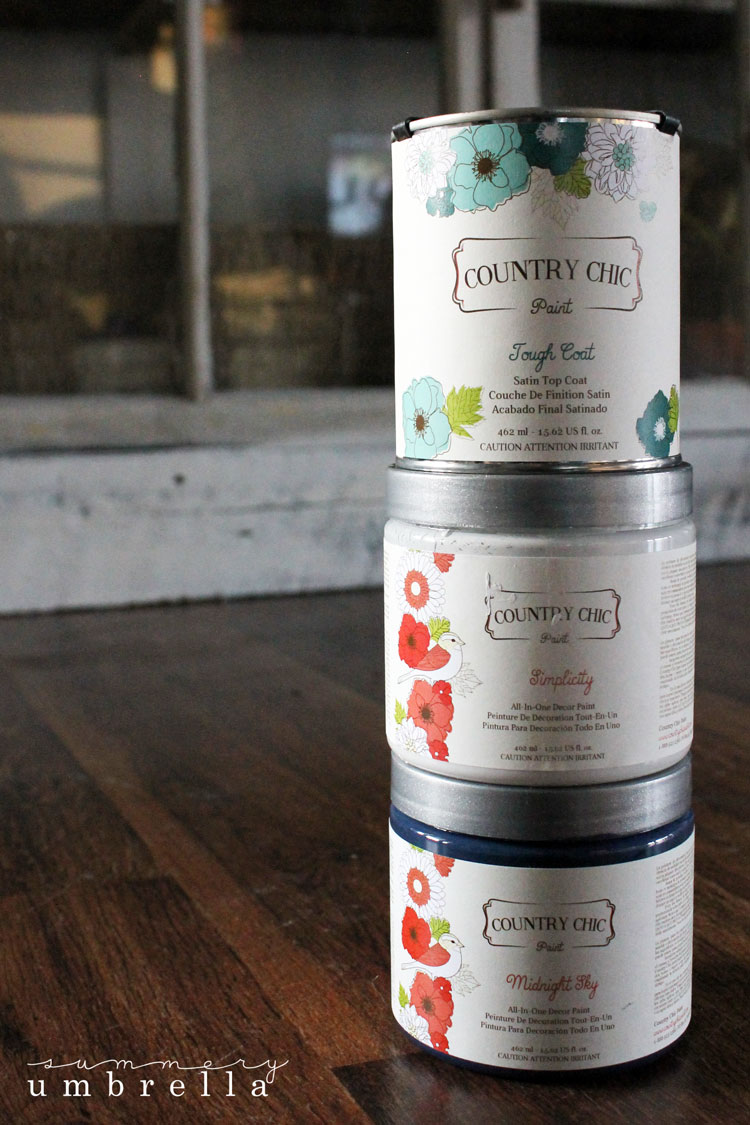 More paint? Hello. Of course!
I must say they are all very fabulous containers of colorful goodness!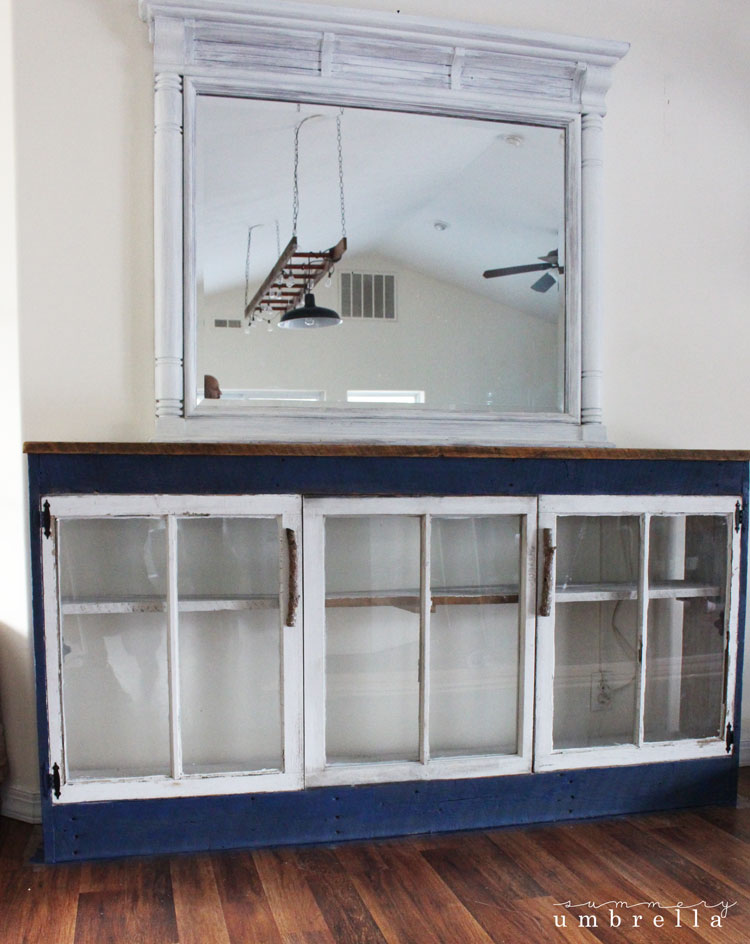 The Country Chic Paint line includes two types of paint; Furniture & Home Decor Paint (chalk-based) and All-in-One Decor Paint (clay-based). Both cure to a durable, matte finish that can be easily distressed to create a shabby chic look, or left as is for a more modern finish.
I choose two colors (Midnight Sky and Simplicity) and then a Top Coat since this piece is in high traffic area.
So, the plan was:
1.) Paint the inside white (aka. Simplicity)
2.) Paint the "bottom" navy blue (aka. Midnight Sky)
3.) Distress or reassess from there.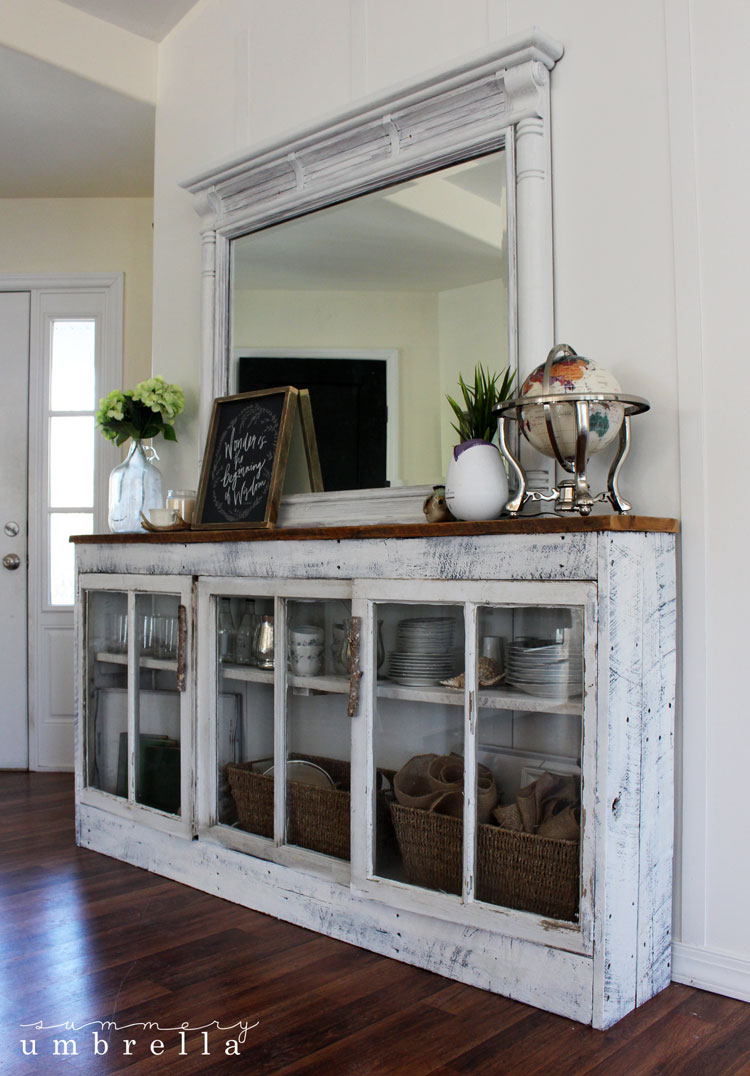 Normally, I would have left the the coffee station how it is because I'm a huge fan of pretty much any shade of blue (see above photo), but … I've been kind of bound determined to lighten up my living room/dining room/kitchen.
So, I went back and lightly repainted the bottom of the coffee station.
Since it is made entirely out of 100 year barn wood it has some of the most beautiful texture that I've ever seen, and I ended up not even having to distress it!
Thank goodness because I really dislike sanding in the house.
It takes weeks to clean up all the hidden sand particles that get everywhere!
Looking for more reclaimed wood inspired DIY projects?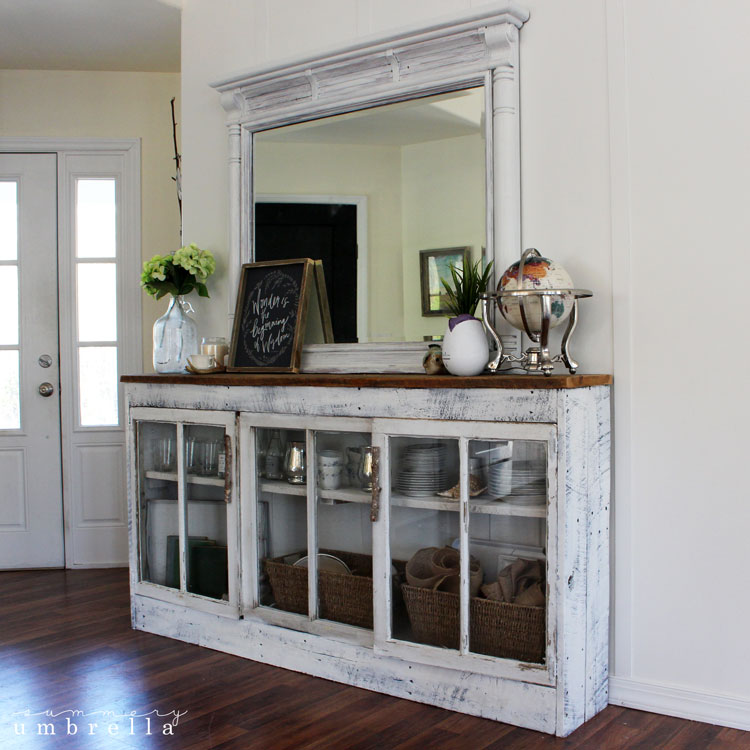 Then, I gave it a little love with a top coat, and it was ready for duty!
P.S. No coffee pot on it at the moment. The current one took a tumble, and decided to give it a break until I change my mind again. Hah!
I'm sure you've already noticed that the walls are only about half finished and have a new upgrade too!
Sometimes when I'm in the middle of a project (like this one) I come up with another project (hence, giving myself more work to do).
This amazing and super easy (and finished!) wall upgrade is coming at you next week, and I'm over the moon excited to show you how to do it in your own home.
How to Create a Rustic Coffee Station
I hope you have a wonderful weekend, and definitely make sure to check out Country Chic Paint for your own furniture painting needs. There are stores all over the country that sell their products, and all you need to do is hop on over to their store locator page to find the closest one to you!
Enjoy 🙂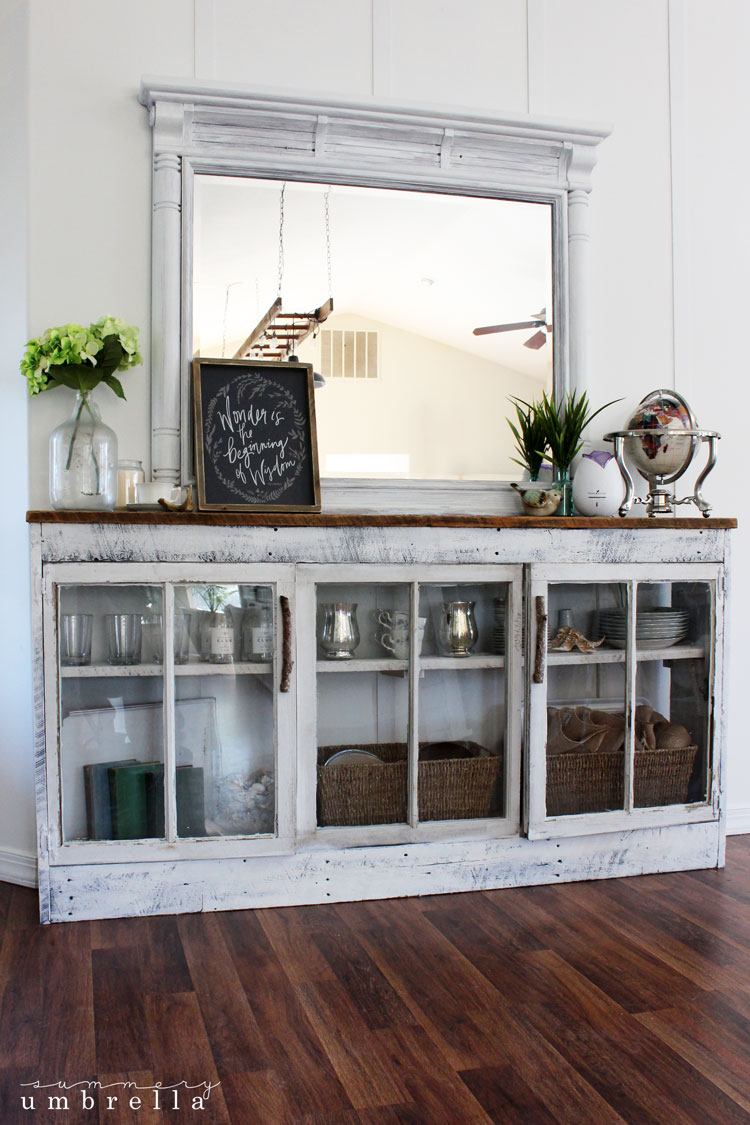 Pssttt…. Don't forget to check out my DIY projects page chocked full of DIY and decorating goodness!