Want to know How to Screen Print a Custom Tea Towel? Today, I'm not only going to tell you how, but show you as well! PLUS, this free design is included!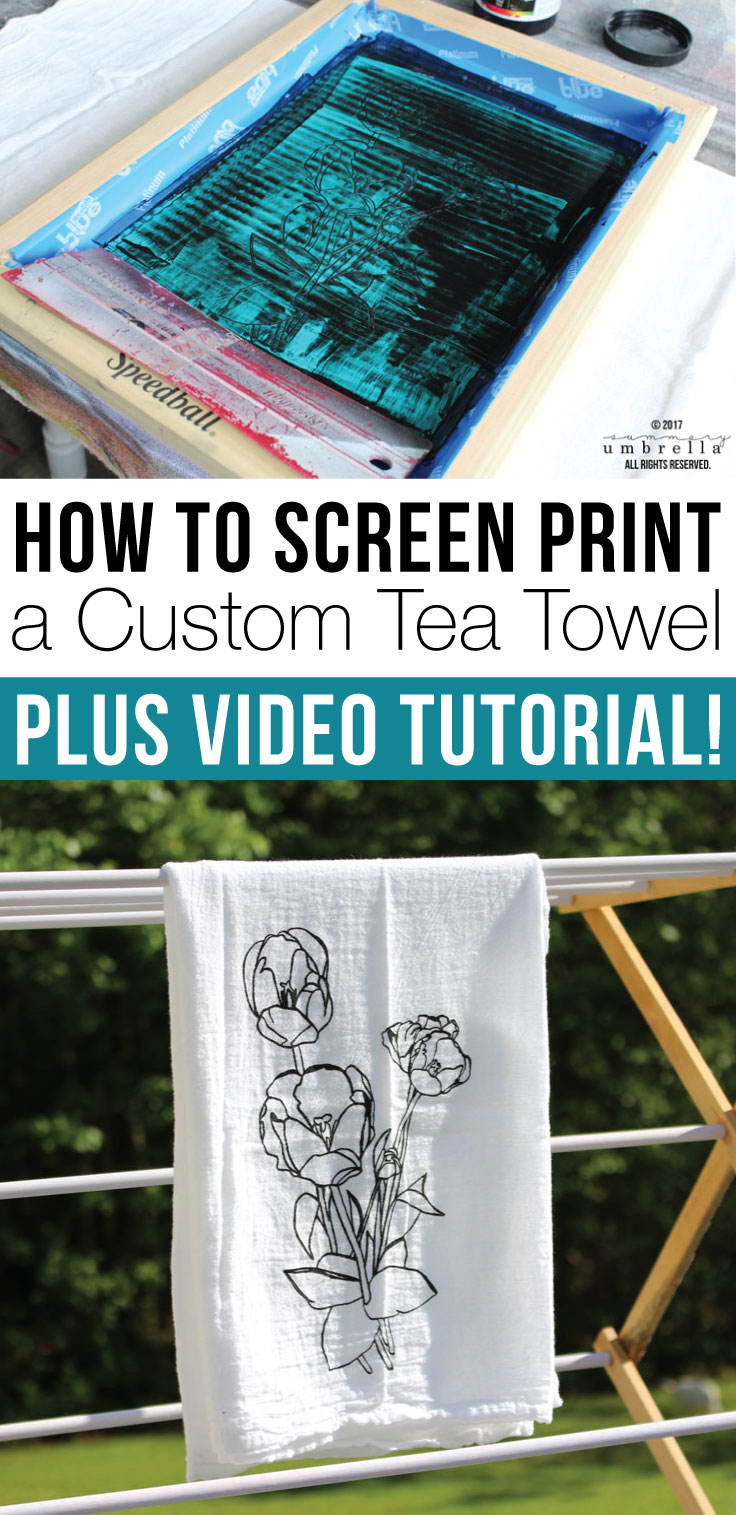 I love tulips. I always have, and probably always will. However, I rarely have them in my house or even grow them.
Part of the reason why is because I live in North Carolina, and it's unfortunately nearly impossible for them to get what they need. For instance, the extreme cold in the winter.
The other part is just plain forgetfulness!
However, after the parade of spring blooms that have awoken in my backyard, and the hot, dreadful days of summer they seemed to have popped up practically the next day.
Which is soooo typical in NC!
Not to mention, my attention span and memory for these gorgeous flowers becomes non-existent at this point of the year. And that my friends, is why I wanted to create and show you How to Screen Print a Custom Tea Towel with my favorite flower!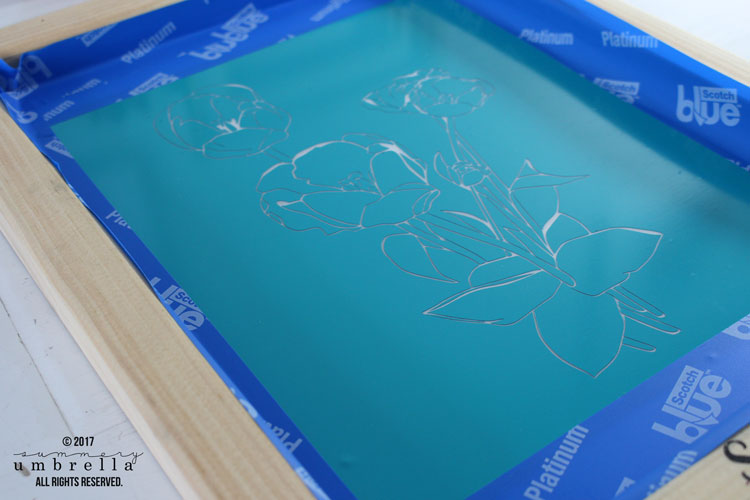 Thankfully this DIY screen printing process is SUPER easy. I was a little nervous at first because I haven't had the best of luck with screen printing on wood.
However, I had to remind myself that fabric is a completely different beast, and it wouldn't be that bad. Thankfully, I was right! It was a proud moment in history for the Cathcart family. HAH! I kid, of course ;)
Here's what you need to get started:
Supplies and Tools
Instructions
1. Cut out the design.
Cut out the Tulip SVG Cut File on your Silhouette CAMEO (or Cricut if you prefer. This tutorial works with either).
TIP: Need help cutting out this file? Check out this tutorial for assistance!
2. Apply your transfer tape.
3. Remove the backing on your vinyl. 
Apply your transfer tape to your vinyl, and then pick out all of the pieces of your vinyl that you want to be painted.
4. Attach your vinyl to your print screen.
Attach your vinyl stencil to your print screen with your squeegee and remove your transfer tape.
5. Insert cardboard.
Next, open up your flour sack and put a piece of cardboard in between your bottom and top layer. This will prevent the ink from soaking into the bottom layer of your flour sack.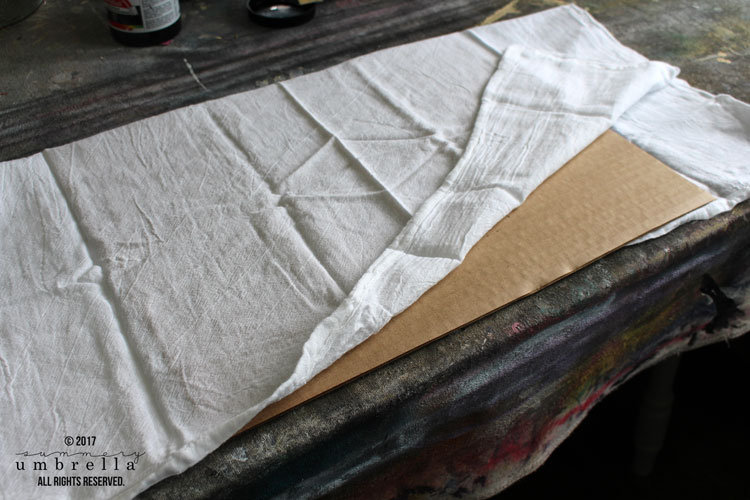 6. Place print screen on flour sack.
Place your print screen on top of your flour sack where you would like the design to appear.
7. Paint your print screen.
With your foam brush lightly dab enough ink into your design that it covers with a little excess on top.
After your design has been covered take your squeegee and run it back and forth over your design several times.
8. Lift your print screen off.
Then, slowly lift your print screen off of your flour sack. I still can't get over how easy screen printing technique was to make!!
Then, let your design and ink dry.
Just in case, I also made a quick video tutorial to show you how to create this beauty. Don't forget to check it out too!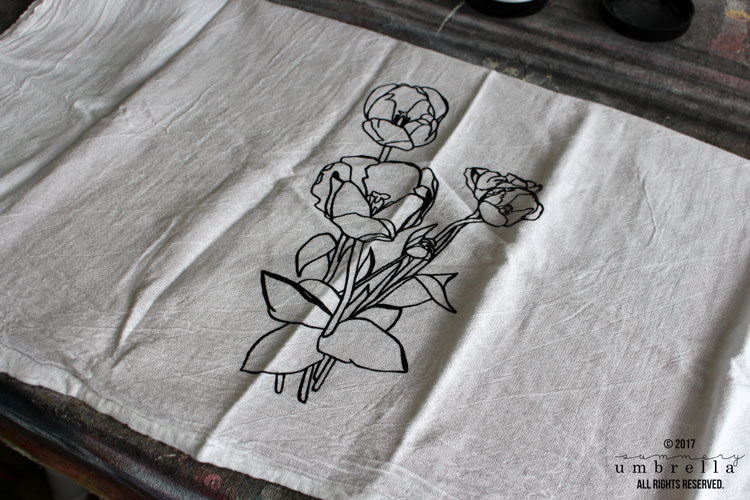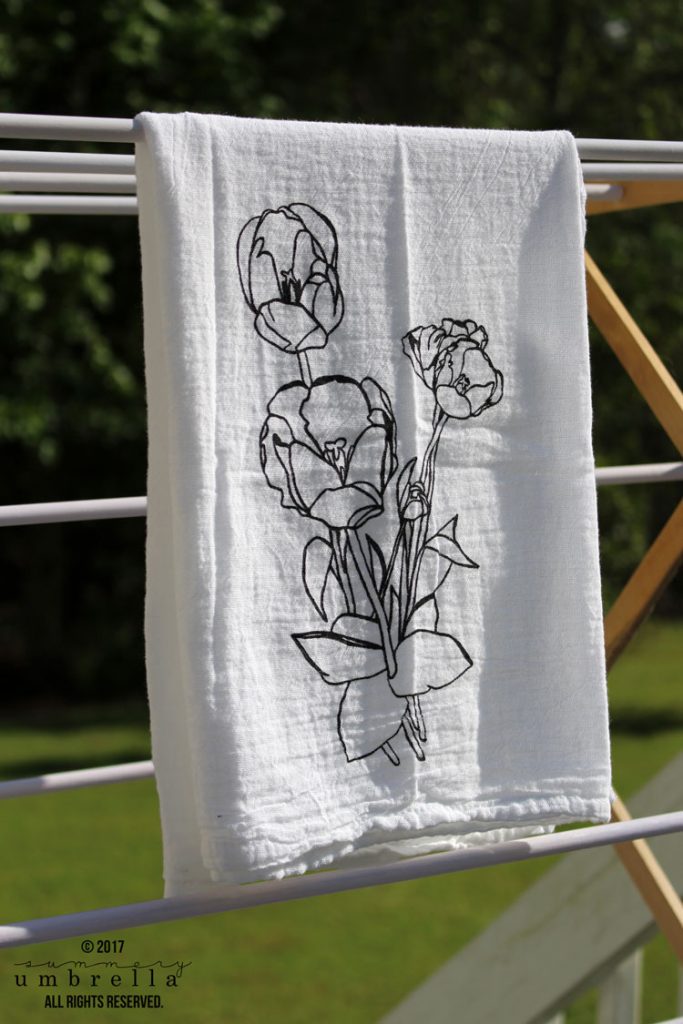 How to Screen Print a Custom Tea Towel
Gorgeous, right?! I still get giddy just looking at this custom tea towel! Plus, what's great about this design is that it would look amazing in other colors too. Can't you just picture it in green, red, and maybe even yellow?
Not to mention, it would make a WONDERFUL Mother's Day gift too. Wink, wink. Nudge, nudge ;)
Happy Friday!

Pssttt…. Don't forget to check out my DIY projects page chocked full of DIY and decorating goodness!
Looking for more projects?
Create Your Own Beach Towels and Suits Sign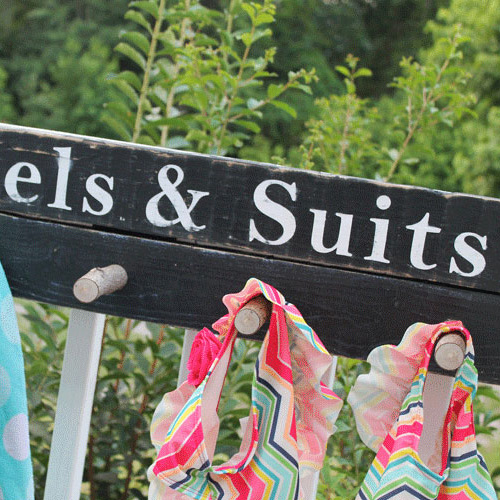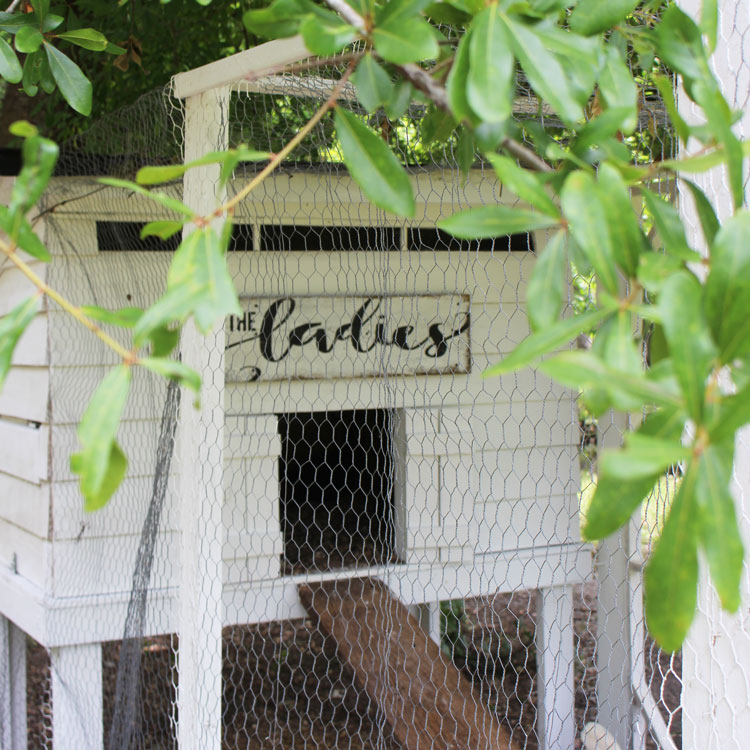 Dollar Store Bathroom Organization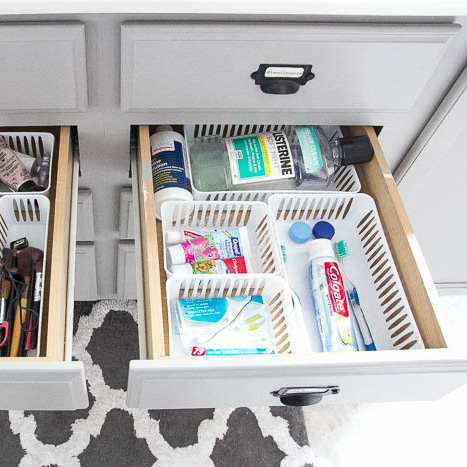 You may also enjoy these other Ideas: