Our MUCH NEEDED Kitchen Cabinet Makeover
I'm amazed by the power of paint, but my Kitchen Cabinet Makeover is making me rethink the power of cabinet handles and knobs too!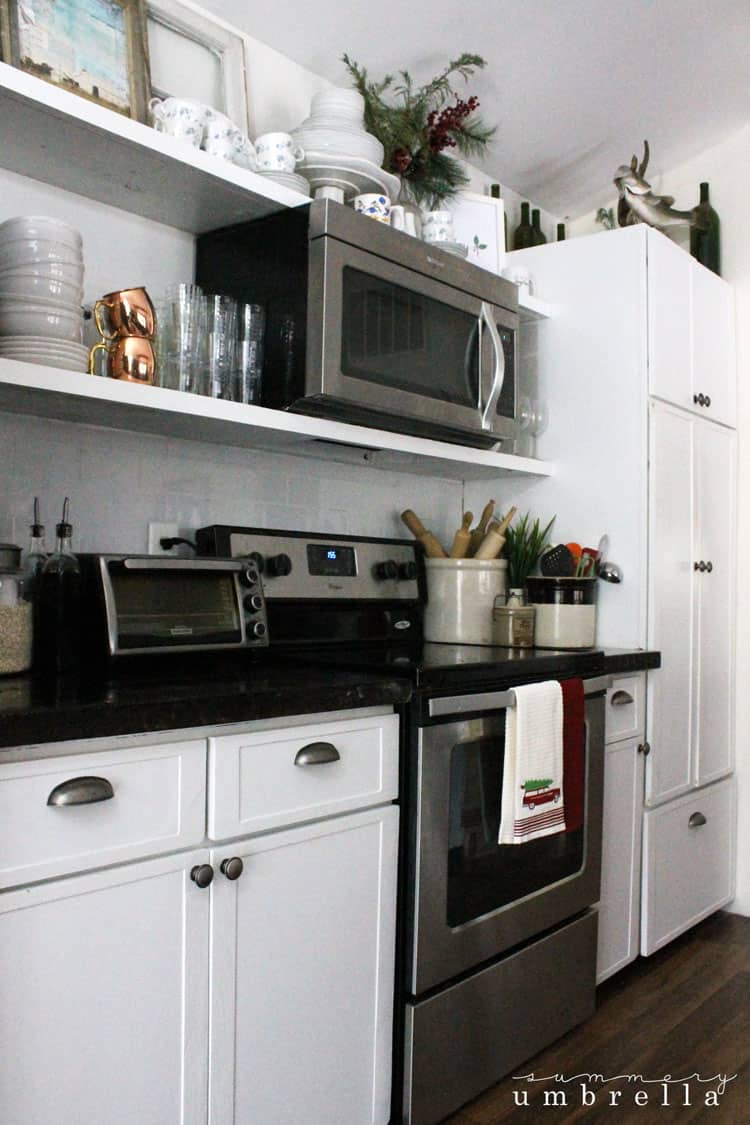 Our MUCH NEEDED Kitchen Cabinet Makeover
You're probably thinking… didn't she just finish her kitchen last year?
And you know what? You're exactly right. I did! It had some beautiful colors, rustic beauty, and lots of character. While I truly enjoyed so many of its unique and amazing features I yearned for a more modern look.
So, the search to update, yet again, began.
I swear each of my projects feels like a Lord of the Rings adventure whenever I start to explain it. You know what I'm talking about, right?
This post is sponsored by D.Lawless Hardware. However, I will still be providing my amazing readers with opinions that are 100% my own, and based on my personal experience using their AWESOME products. Please click here to read my full disclosure policy.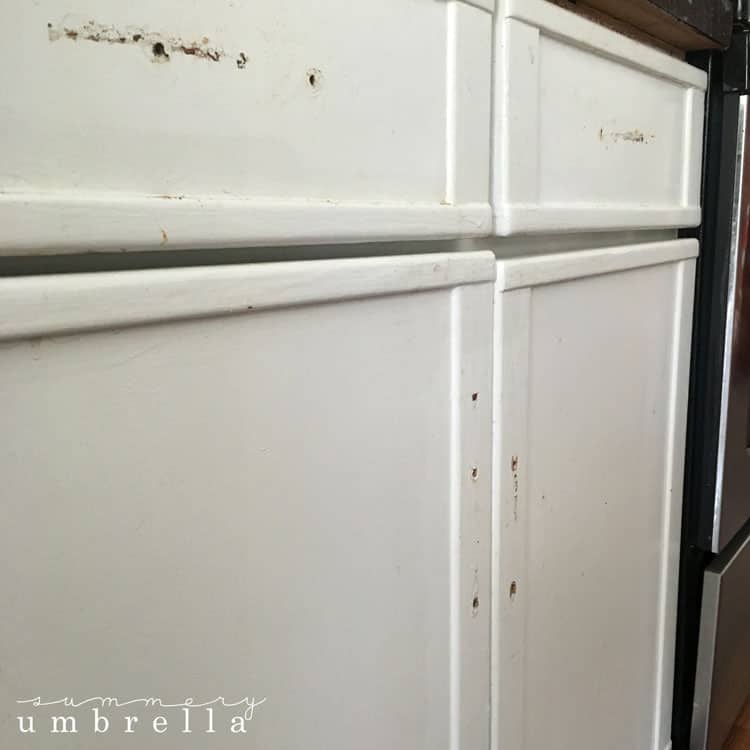 Our MUCH NEEDED Kitchen Cabinet Makeover
It's like I need a particular voice to discuss the various events and steps that I will be doing in order for it to make sense.
For instance, if you're familiar with the beginning of the movie (if not, please go watch the first one when Galadriel is speaking–I swear, I'm not a total nerd!) I just feel like I need to say something like this: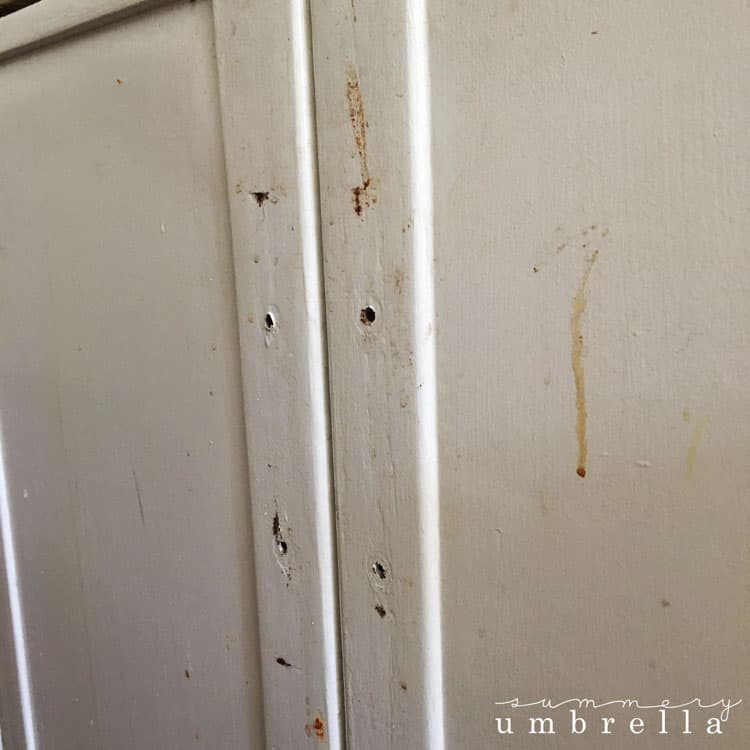 My kitchen is changed.
I feel it in the cabinet doors, in the backsplash, and then I smell it over the oven and in the microwave.
Much that once was has now been repainted, for none (besides me, you guys, and the rest of the world) live who remember it.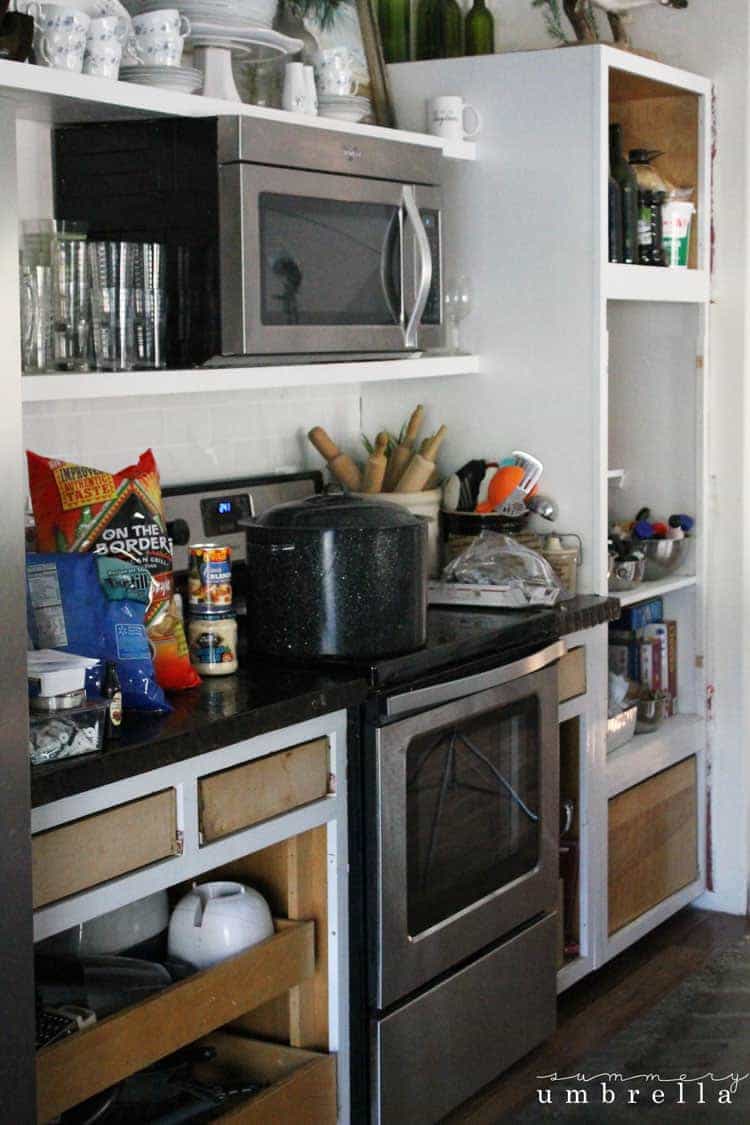 Yes, I am giggling like a little girl.
I can't help but reference good ol' LOTR even when it comes to my kitchen. It's a flaw I suppose, but I feel like it's pure blogging gold. 😉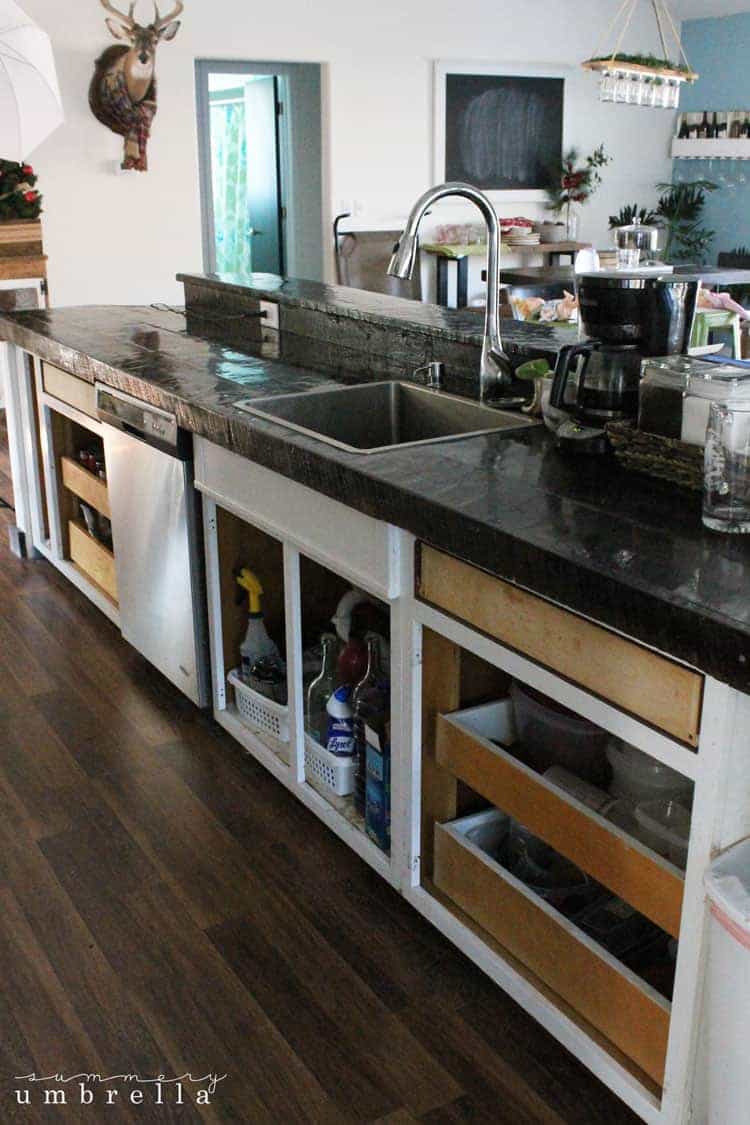 As you can see, Mike (aka. Super Talented Hubby and I) took off all of the branch handles as well as the cabinet doors.
The beautiful door handles and knobs (courtesy of my favorite hardware store D.Lawless Hardware) were a little bit bigger than the "original" door handles so we decided it was the perfect time to do a complete overhaul.
Mike also skimmed off a little bit on each of the edges of the doors to make them less rounded, and then we gave them a good couple of coats of a gloss white paint to make them sparkle!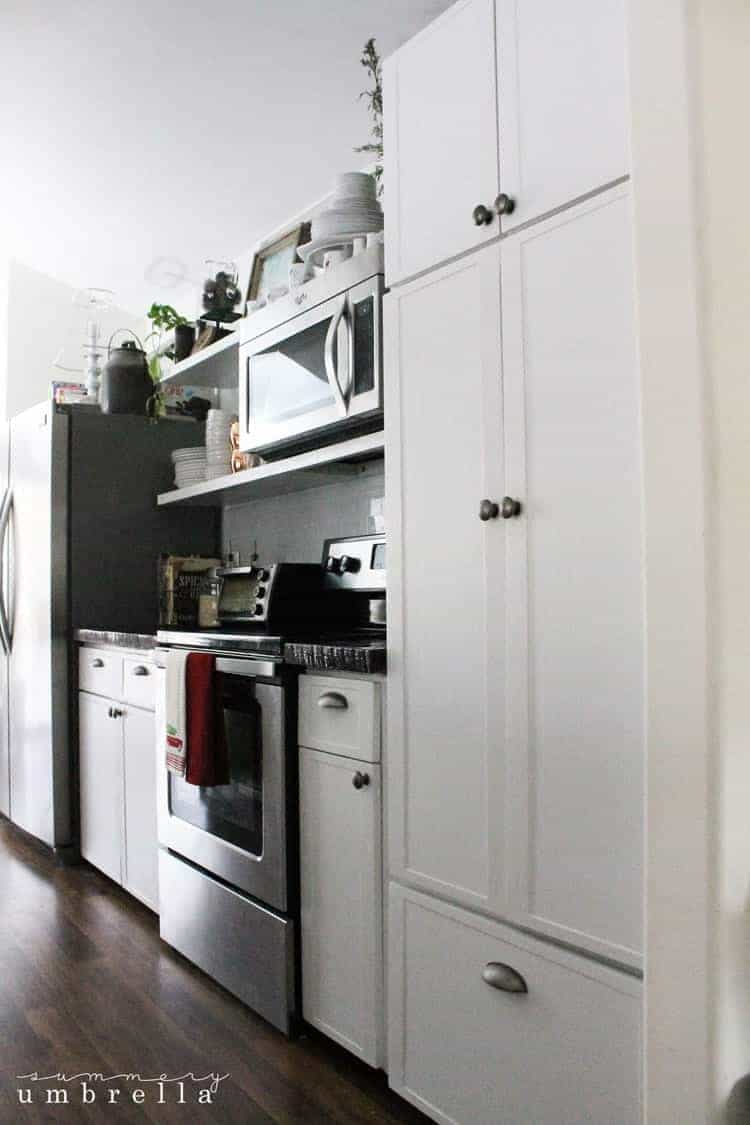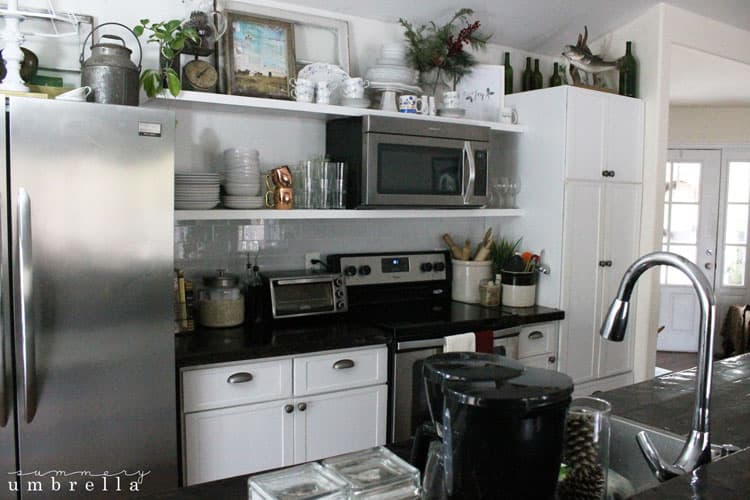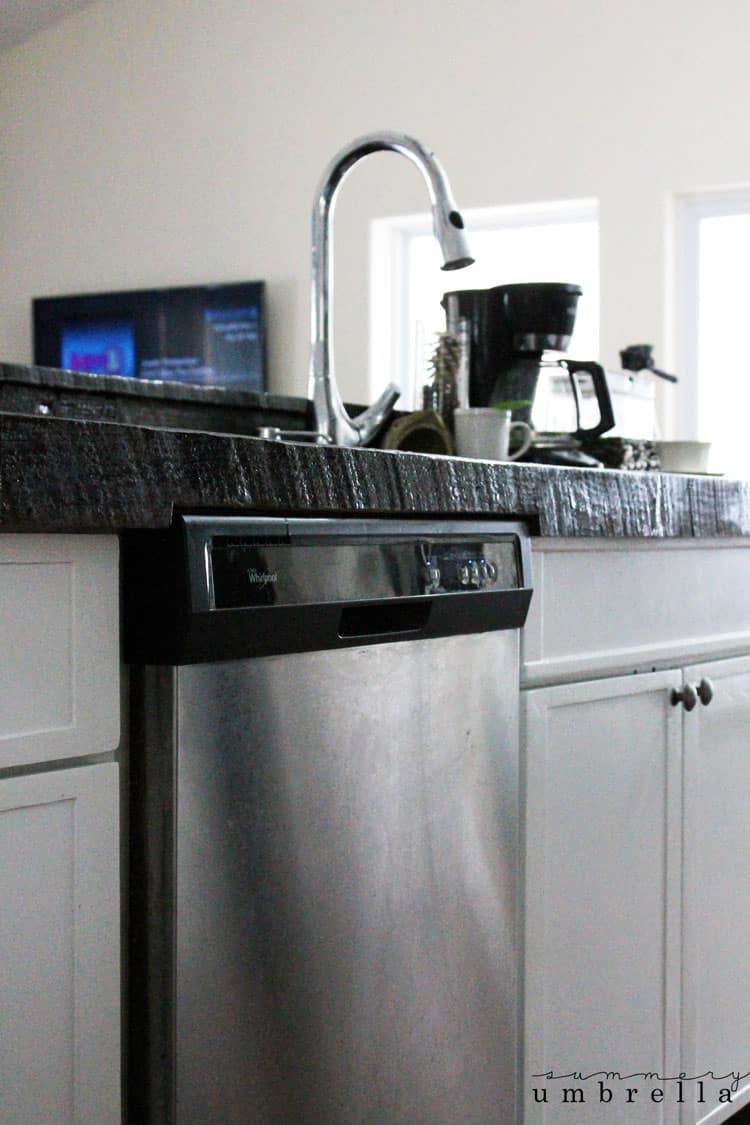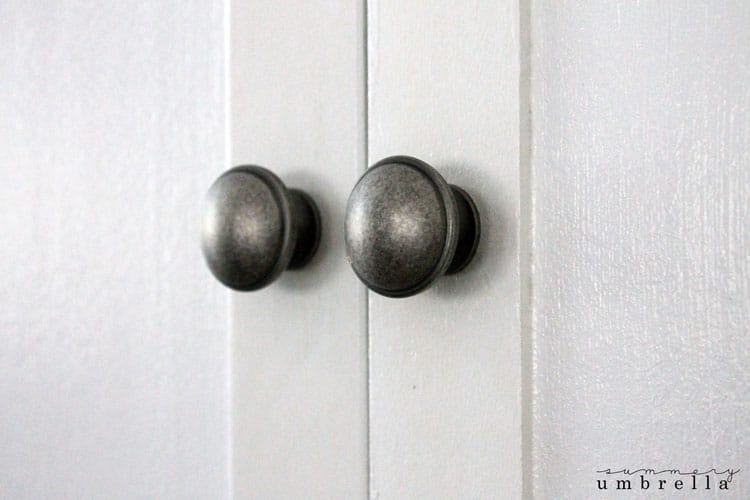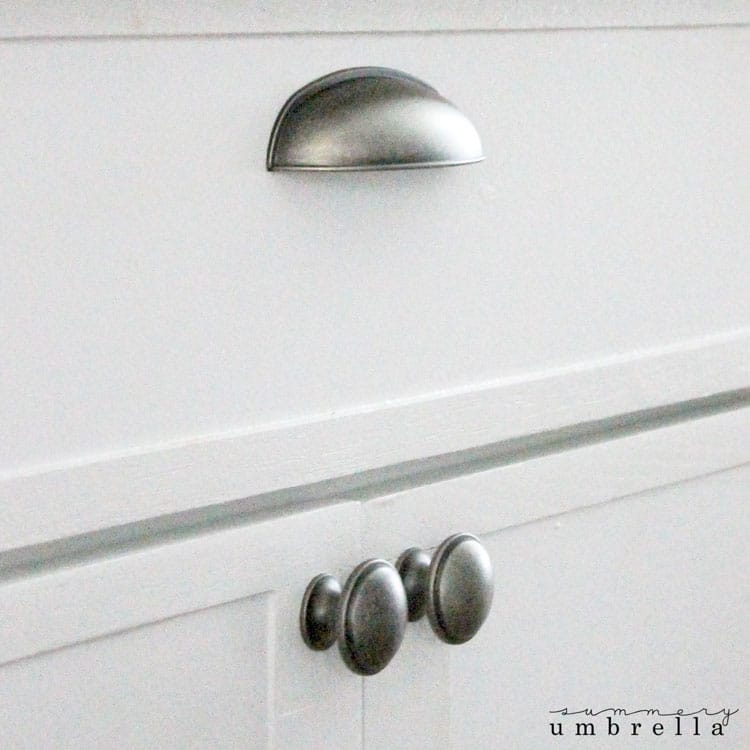 Our Kitchen Cabinet Makeover
Aren't they just stunning?! I can't stop staring at them whenever I walk through the kitchen. Definitely a HUGE improvement, and now it's time to redecorate the top shelf. I'm thinking less is more. What do you guys think?