Creating a Cozy Coffee Station: Inspiration for Your Next Home Project
Do you love coffee? Need your own little area? Learn how to create your own coffee station out of repurposed items!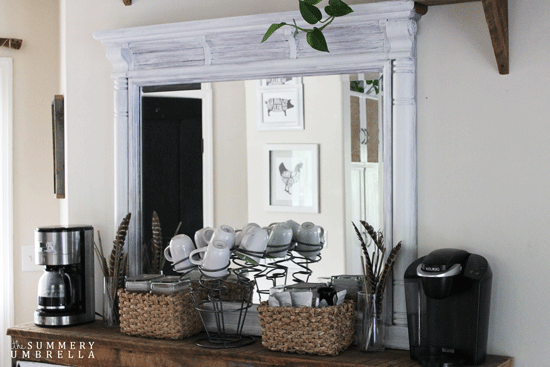 Is it just me, or do you find yourself constantly changing furniture and wall decor in your home? I'm always moving little knick-knacks or various items around the house, but for some reason lately, I've needed to change "new" creations a few times before I am completely satisfied with the end result.
DIY Coffee Bar Update
Take for instance my coffee station that I put up a few months back. I no longer have the post available anymore, but it was just a shelf that I installed to free up room on my kitchen countertops.
Nothing too crazy, but absolutely served a great purpose. However, I just never felt like it was done. I liked that it went well with the two shelves above it, but felt like it needed … more.
I Added Windows
So, after much thought, I finally came up with an idea to add windows. My original idea was to have them either a.) hang from the shelf in a decorative manner or b.) create a cabinet around it. After explaining my ideas to Mike (aka. woodworking expert hubby) he vetoed both. He GLADLY (yes, I am soooo grinning right now!) agreed to create a custom cabinet instead. I heart him.
P.S. Aren't you lucky! Now you get to learn how to make a coffee station in completely different ways 😉 As a side note, if you can't build one you can always buy a simple cabinet and turn it into a coffee station!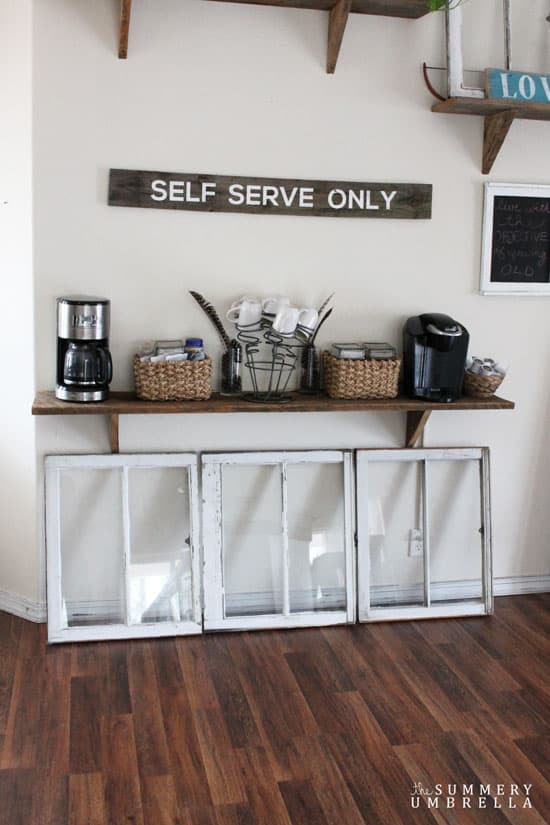 Use A Vanity Mirror
Even though I absolutely LOVE this idea I still felt like the "above" portion needed something. Since I never work on one project at a time (come on, who doesn't like chaos?!?)  I realized that the mirror portion of my bedroom vanity would be the perfect addition.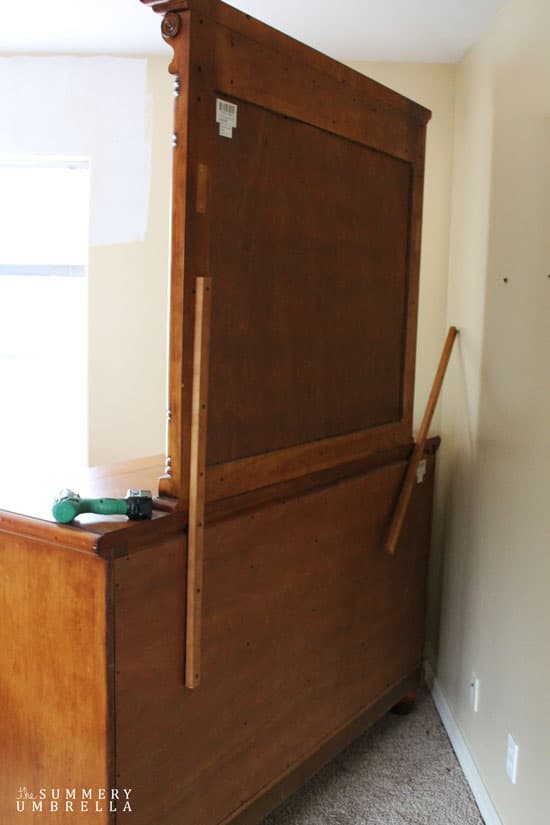 Our bedroom furniture is gorgeous, but it's just way too chunky for our room. I'm slowly figuring out other ways to use it so it doesn't go to waste.
I almost forgot to take a picture of the front of the vanity. I get so excited to start a project that I just dive in sometimes, and then go … oh shoot!
P.S. Please excuse the various wall paint colors. I'm still debating!
One of the best things about repurposing random items is that you can create whatever your little heart desires. You can make the cabinet, for instance, wide or short, and even rustic or painted.
Repurposed Items We Used for the DIY Coffee Bar
Thankfully everything that was used for this project Mike and I already had on hand.
We reused the original shelf for the coffee station for the top of this cabinet, and other barn wood that we had for the sides, bottom, and interior shelf.
The hinges and windows were leftover from various other creations that we have been making these past few years. For instance, do you remember my window inspiration board? I still use it constantly!
After it was sanded down we brought this baby upstairs and screwed the mirror into the wall. Easy-peasy and absolutely stunning!
What to Store in a Coffee Bar Cabinet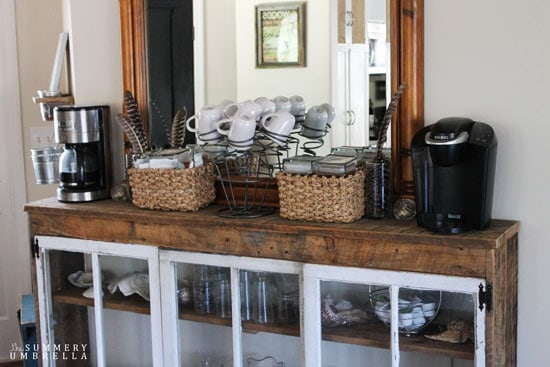 Another added benefit to this cabinet was the ridiculous amount of space it freed up in my linen closet. Seriously, that closet was getting a little scary!
Now, I have a large space to display our coffee mug rack, countless vases, and other treasured items that we (aka. me) have collected, AND it's still a coffee station too!
Doesn't that look so much better? It's so nice to see our house evolve with our own style, and how comfortable it feels to walk in and out day after day.
How to Make a Coffee Station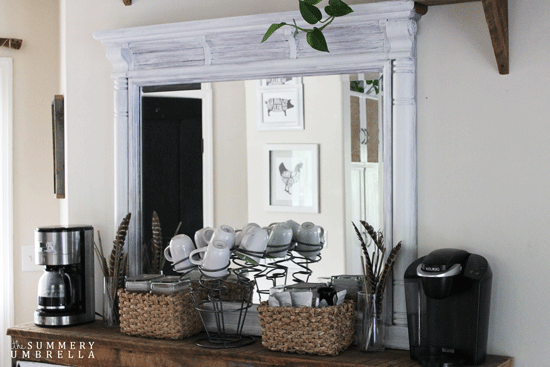 Here are some new pics of the painted mirror since I just couldn't do the two different wood colors. Loving this soooo much better.
I hope you have a wonderful Monday and an even better start to this week. I look forward to seeing you again soon!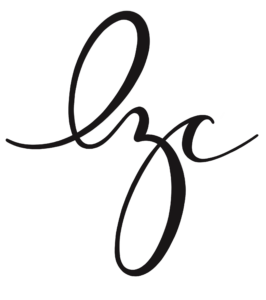 Pssttt…. Don't forget to check out my DIY projects page chocked full of DIY and decorating goodness or any one of these amazing projects!
Let's be Social
This post was updated in December 2022.