How to Paint Your Metal Front Door the Easy Way
Learn how to paint your metal front door the easy way with just a few simple steps. VIDEO TUTORIAL included!
I am happy to announce that this is the first time I've repainted this particular metal front door. Typically within a two-year span, I've done it a few times, but this my friends, is the very first time! See, I can change. Aren't you proud?
But I have to be honest. I've never liked the color of my metal front door.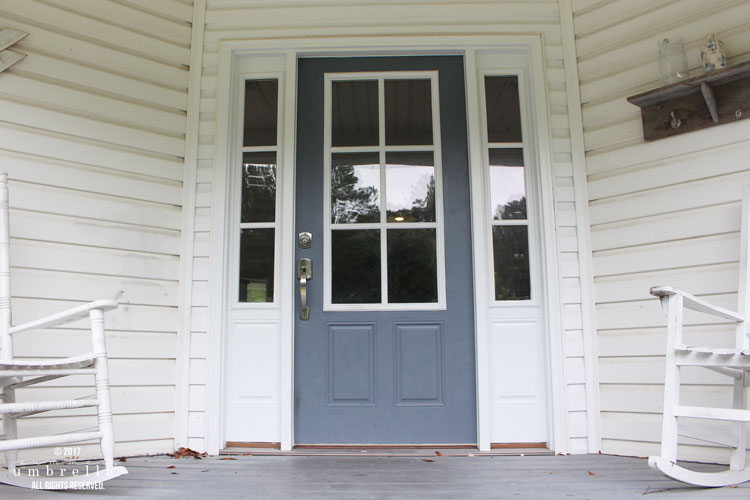 It's not a horrible color, but it drove me nuts when my husband insisted on getting a color that was so similar to the color we chose for the deck color.
Unfortunately, I was having a hard time selecting a different color at that particular moment in time and I caved. Boo.
However, I'm not going to whine about it anymore. I'm turning over a new leaf, putting my big girl pants on, and just going to repaint the door to a shade I'd prefer.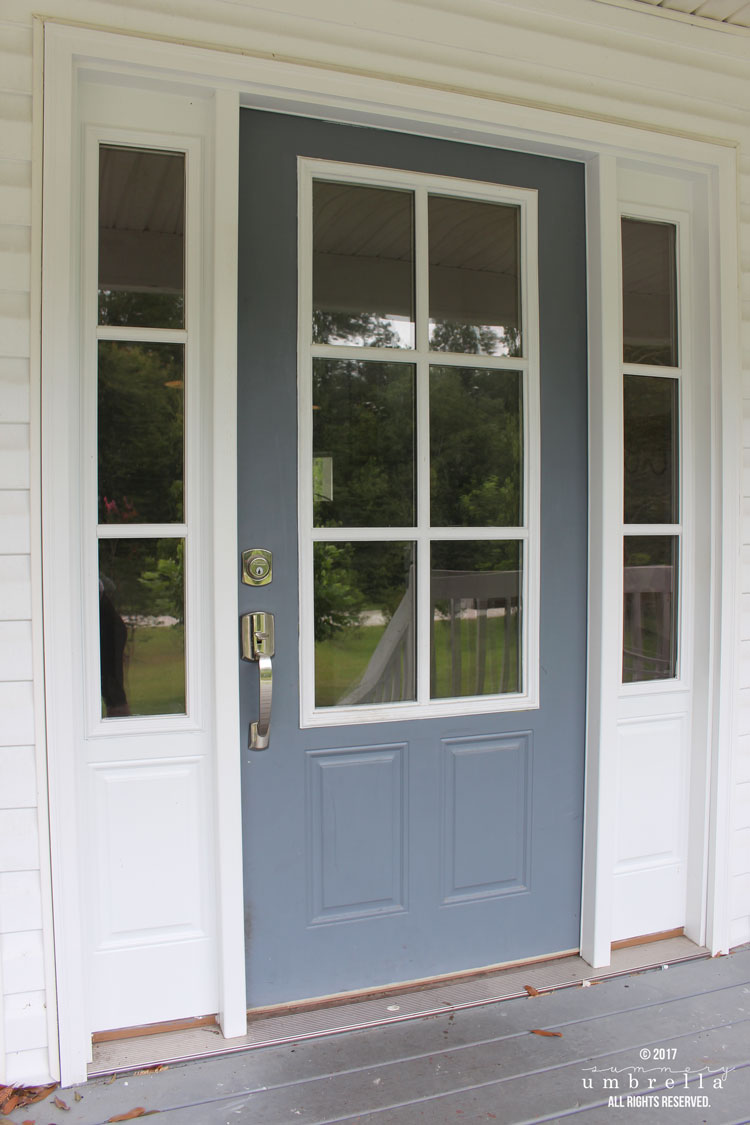 Materials
Exterior Paint (I used Benjamin Moore's Soft Gloss Finish in Bright and Early)
2″ Brush (angled is fine too)
All-Purpose Cleaner
Paper Towels
Steps
1. First things first, like with any surface that you'd like to paint you're going to need to clean it up.
Thankfully the surface of my metal front door was not peeling or chipping so it did not require any sanding or scraping.
2. I simply used an all-purpose cleaner, my outdoor hose, and a roll of paper towels to remove the dirt and debris that was built upon my door.
3. After my door had dried thoroughly it was time to tape that baby up.
My door has quite a few windows in it so it was immensely important that I accomplished a good tape job on it. It might seem like a pain, but trust me, it'll save a lot of time at the end.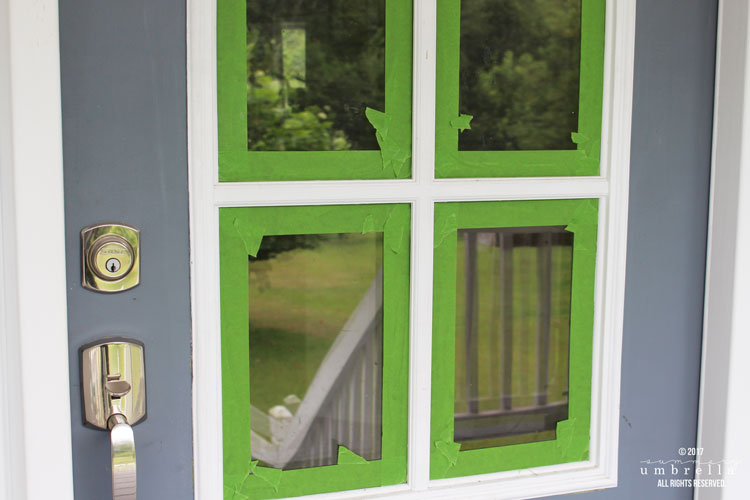 4. After your metal front door has been taped up to your liking (this includes: door handles, hinges, frame, and windows) it's time to paint!
5. Make sure to stir up your paint prior to using and remember, the key to painting anything is with thin, multiple coats.
Why do I have to paint with thin, multiple coats?
It'll prevent your paint from running
It's easier to clean up if you make a mistake
Your paint will dry quicker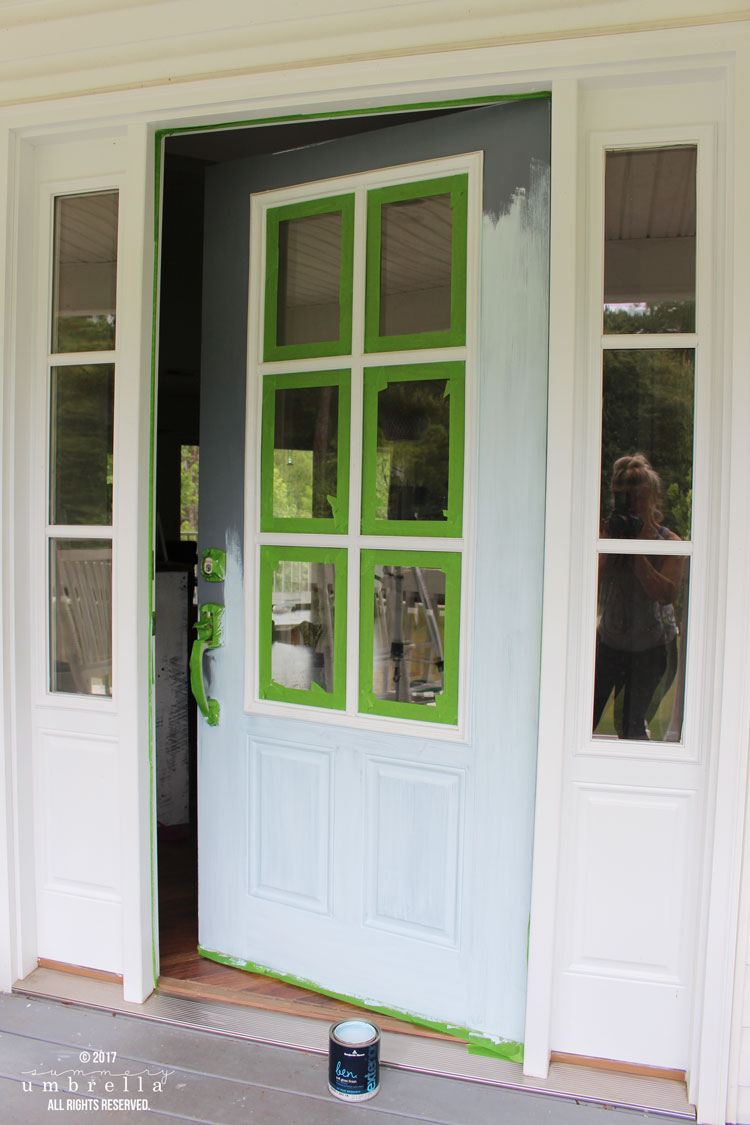 6. For this particular door I did not use a foam paint cover and roller to paint, but I highly recommend if you have little to no windows in your door.
With this particular color, I needed two full coats, and then I spotted treated a few areas by the windows with a third.
7. After your metal front door has dried completely it's time to remove the tape.
TIP: Use your razor blade to cut through any paint that has dried too thickly onto your tape. Let me show you.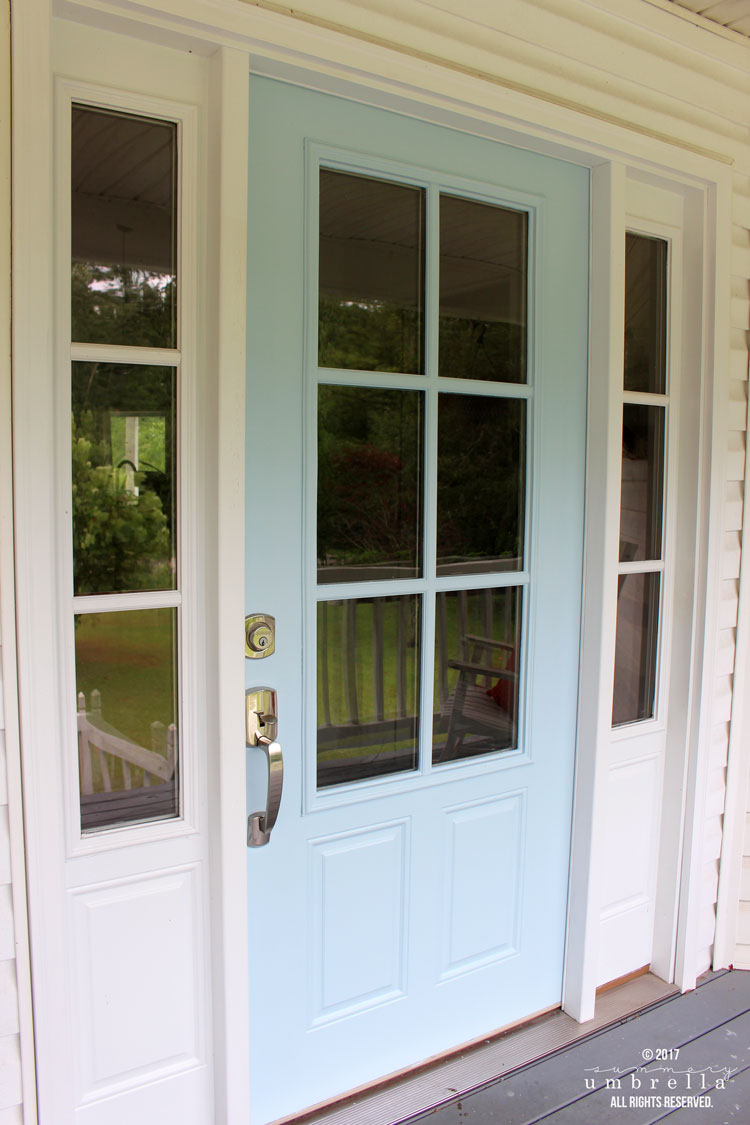 How to Paint Your Metal Front Door the Easy Way
Wasn't that super simple? I told you it wouldn't be that bad! Plus, the clean-up was a piece of cake.
If you loved these ideas then you'll definitely want to browse some of my other DIY projects that are full of step-by-step tutorials as well as freebies galore! Can't wait to see you again!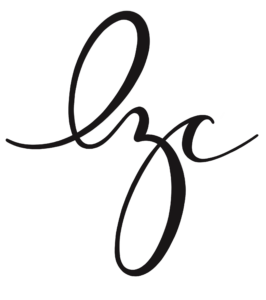 Let's be Social
This post was updated in August 2022.