Hi! I'm Linda (aka. "LZ"), and I'm the creative mind behind The Summery Umbrella shop and blog. First thing you'll notice if we ever "meet" is that I'm an introvert trying to break out of my shell. 
I might sound like an extrovert in my posts, but that's only because I've had time to think and rethink what I'm going to say before I write it. In person… I stand quietly to the side wondering how I should start a conversation, and then fail miserably when I don't have a notebook full of ideas in front of me to assist me to the next part! Ohhhh… the trials and tribulations of a shy perfectionist.
It's a slow process, but I'm learning. One baby step every day, right?
You can typically find me in my studio wearing my hair up with my favorite pair of jeans, an Old Navy tank top, flip flops, and hanging out with my "Mini Me" (aka. Miss Ava).
Unless, of course, I'm feeling unusually paranoid about snakes being out and about in the yard… then it's all about the boots!
Random Facts About Me
Technology and I don't always see eye-to-eye.
I've never been to a formal art college even though my entire life is based around art.
My college degrees are a BA in Advertising and a MA in National Security Studies.
I served in the U.S. Air Force for 8 years.
I hate 99% of photos of myself. I'm just too damn picky!
My husband Mike and I met on an online dating site, but we're both from Indiana. Now that's fate!
We have three daughters (Kayla, Ryan and Ava), but Ava is the only little chickadee that lives with us.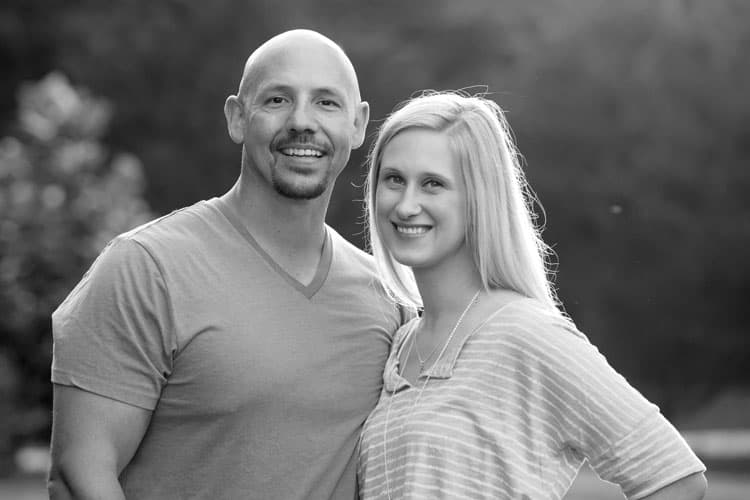 I absolutely love animals. I would have a zoo in my backyard if I could!
With that being said, I have three seemingly caffeinated and Houdini-like dogs (Kyler, Duke & Daisy), ten ducks (Poodle and Tuttle along with their eight babes), eight chickens, and between 10-16 guinea hens (from next door that I consider part of the family as well).
I can't sit still. Even when I'm sick I'm doing something.
I rarely watch tv, but when I do it'll likely be one of the following shows: The Big Bang Theory, Grimm, Faceoff on the SyFy channel, any of the Harry Potter movies, any of the Lord of the Rings/Hobbit movies, or something that Miss Ava insists is "the greatest show on Earth".
Snakes are my kryptonite.
The smell and taste of onions make me gag.
I have a tendency to mix up well-known idioms.
My favorite quote is by George Eliot, "It is never too late to be what you might have been".
Mexican food and pineapple pizza are my go-to foods.
I read every night on my Kindle before I go to bed. It helps me relax after a long day.
AND. . . last, but certainly not least, my overall goal is to. . . encourage the doubtful, inspire the creative, motivate the dreamers, and pour the drinks that will keep all of our glasses half full… literally…so, Betty Lou! Pass me my drink!
Keep in touch,