How to Paint Metal Patio Furniture So It Looks Like a Million Bucks
Have you been wanting to learn how to paint metal patio furniture like a pro? Then today's your lucky day! Check out this tutorial for all the details.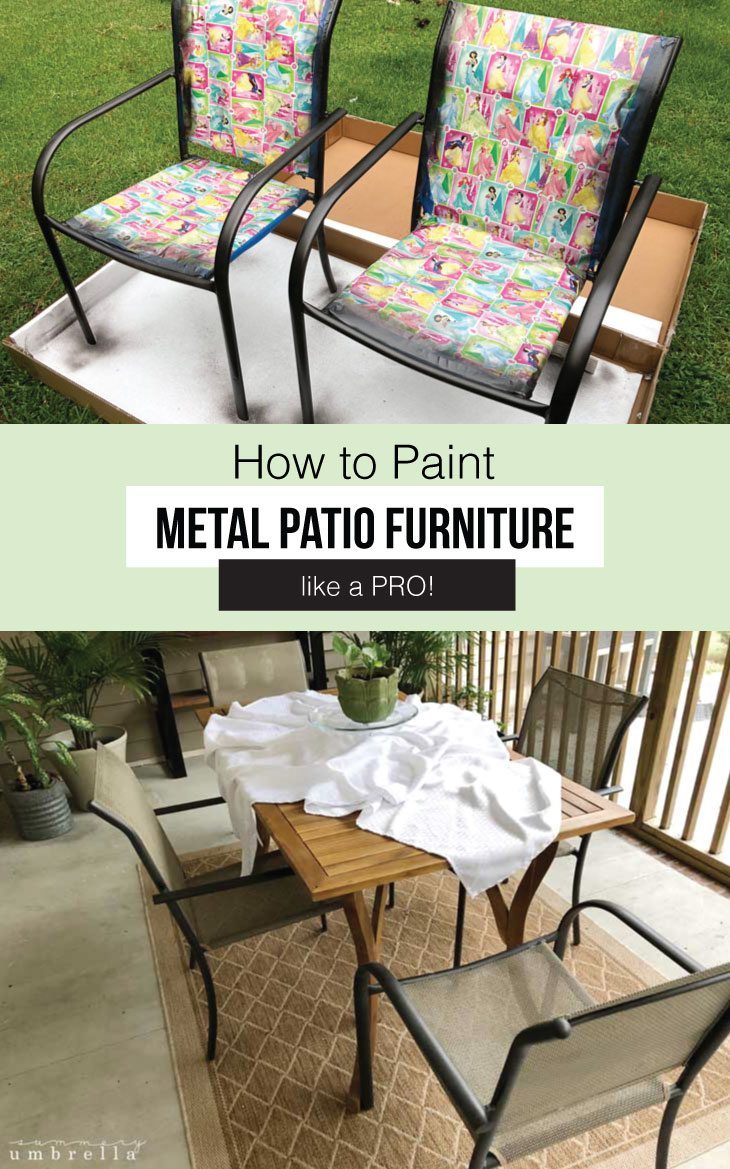 Painting Gives New Life To Decor
Isn't paint wonderful? Not only does it come in a wide variety of colors and textures, but it truly can make a world of difference with even the most unappealing items. In fact, I would dare to say that over half of the items I own end up getting a few different coats of paint every few years. Yikes!
For instance, I've only been living in this new house my husband and I purchased back in March, and I've already painted my kitchen cabinets. I'm crossing my fingers I won't get that bug to repaint them anytime soon because it was a HUGE project!
Anyways, with all of that being said, I found myself wanting a new patio set since it blended in wayyyy too much with our house siding. However, after looking at my budget and then the prices I saw for the sets I liked… it was quite apparent that my good ol' trusty friend paint, would need to rescue the day!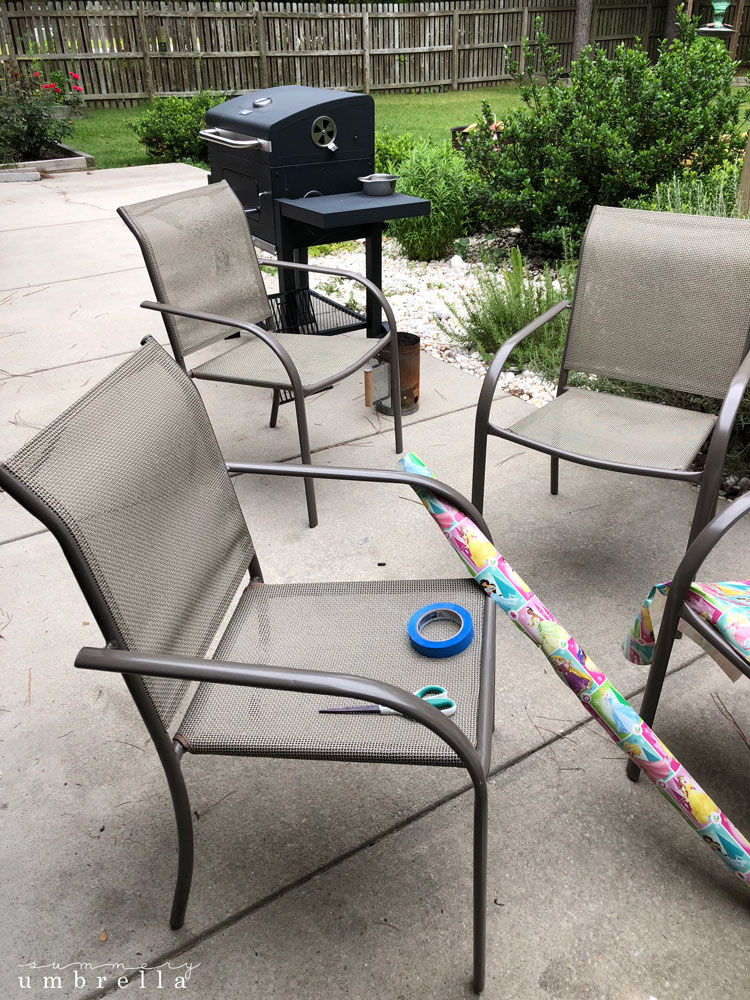 How to Paint Metal Patio Furniture Like a Pro
All you need to do is follow these easy instructions, and you'll have a new-looking patio!
Tools and Supplies
Metal Patio Furniture
Mineral Spirits
Paper Towel
Old Cardboard or Tarp
Kraft or Wrapping Paper
Painter's Tape
Scissors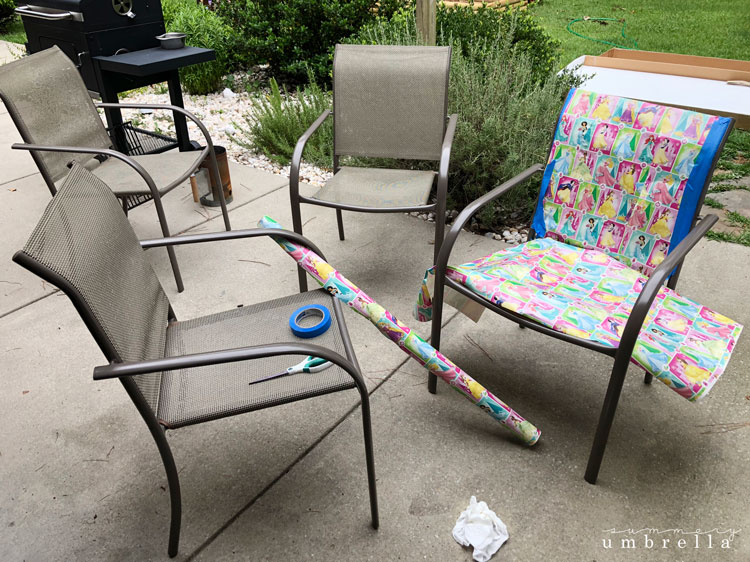 Instructions
First things first, you'll want to clean your metal patio furniture with a paper towel and Mineral Spirits (or another similar cleaner) to ensure that your paint will stick.
Once it's dry go ahead and tape up all of the areas of your furniture that you do not want to get painted.
Don't laugh. I used Disney princess wrapping paper because I couldn't find my kraft paper! Believe it or not, it worked out really well.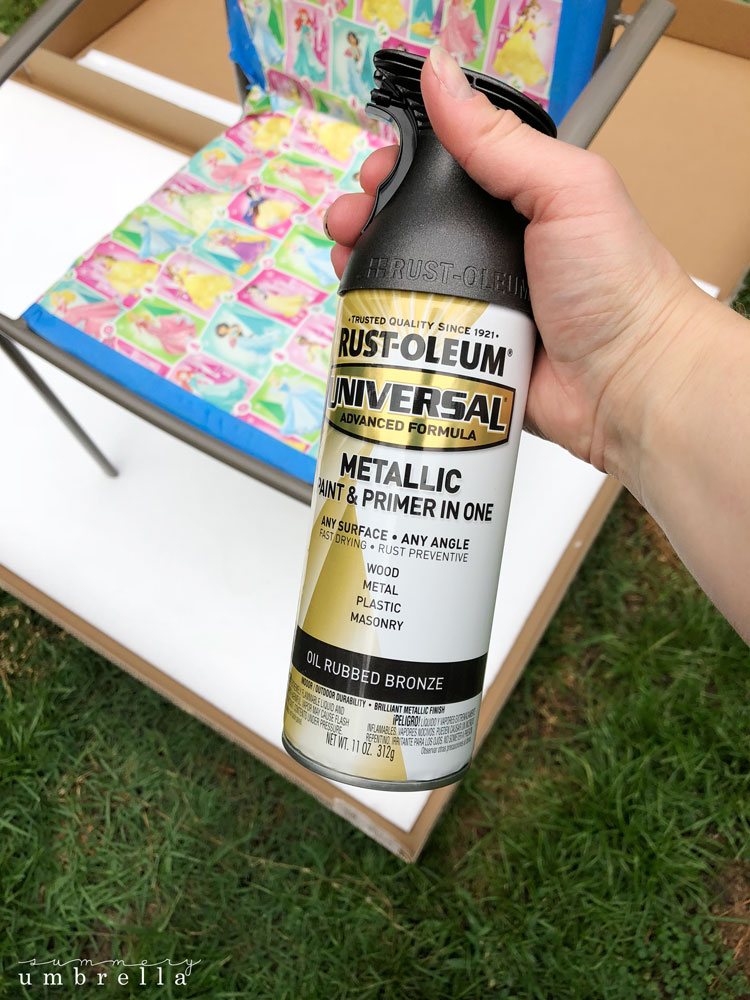 Next, it's time to paint. I used my all-time favorite Rust-Oleum Metallic Oil Rubbed Bronze and lightly sprayed one coat on my metal patio furniture.
Don't forget to do this step on an old piece of cardboard or tarp!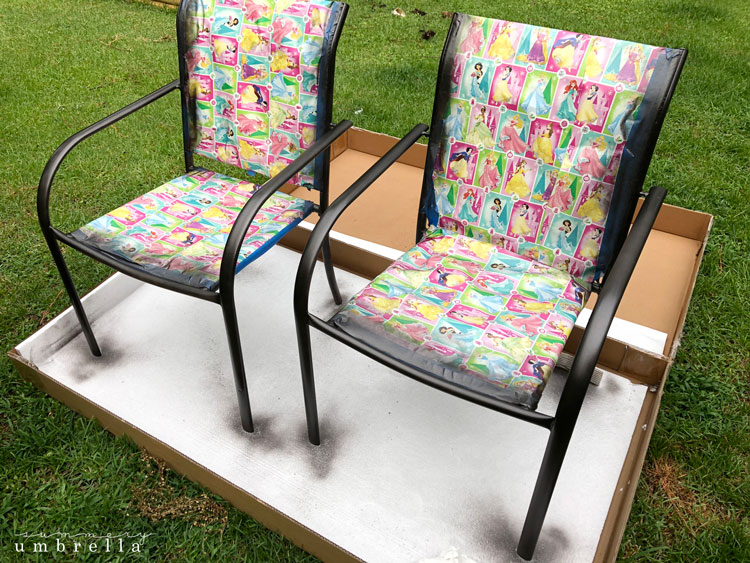 Looking for more inspiring DIY projects?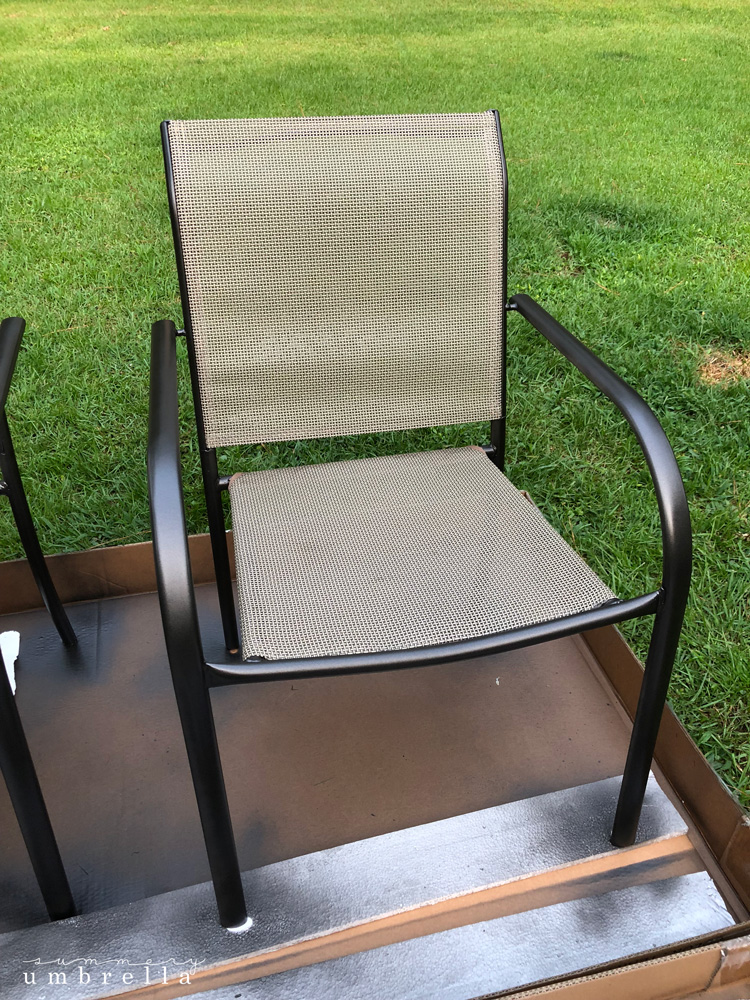 I needed three coats to cover every inch of my chairs evenly, but just make sure you give your paint plenty of time to dry before adding a new layer.
Last but not least, add two coats of your top coat varnish to protect your paint from wearing off too quickly. 
In fact, if you plan on using your chairs on a daily basis I would probably add another two coats of your top coat on top of those to give it as much protection as possible!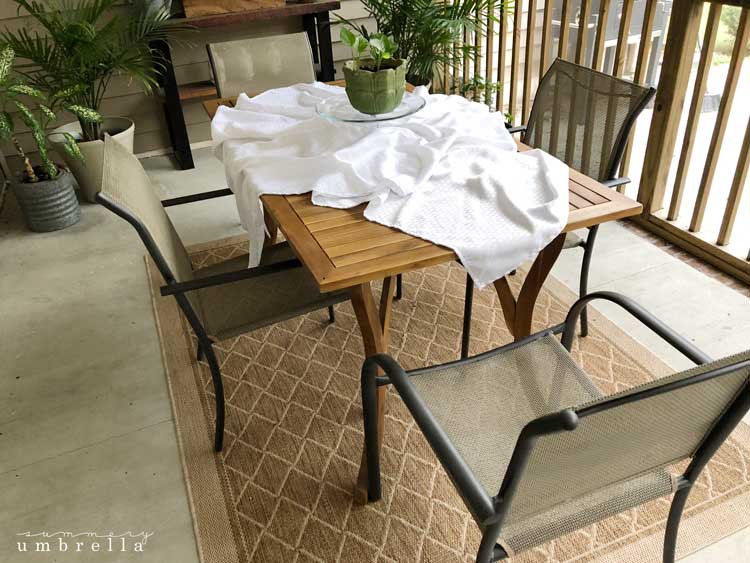 And that's all! I still have a long way to go with my back porch, but at least I'm one step closer to figuring it all out.
What kind of projects have you guys been creating lately?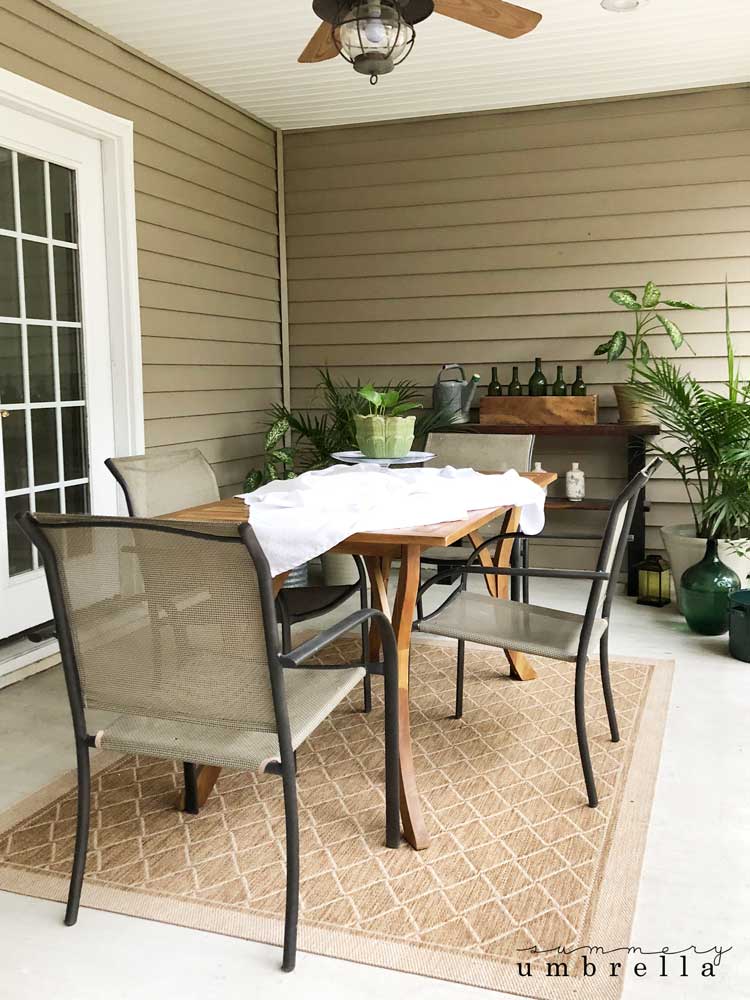 I hope you have a great week, and chat with you soon 🙂
If you loved these ideas then you'll definitely want to browse some of my other DIY projects that are full of step-by-step tutorials as well as freebies galore! Can't wait to see you again!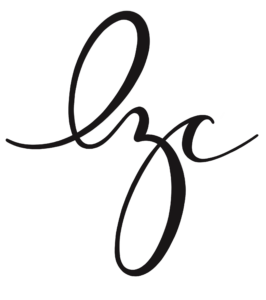 Let's be Social
This post was updated in October 2022.