Refreshing and Delicious: How to Make the Perfect Strawberry Smoothie
Do you enjoy a healthy & yummy snack after work? Sometimes it's hard to find a quick fix, but with this strawberry smoothie recipe, it's always super simple!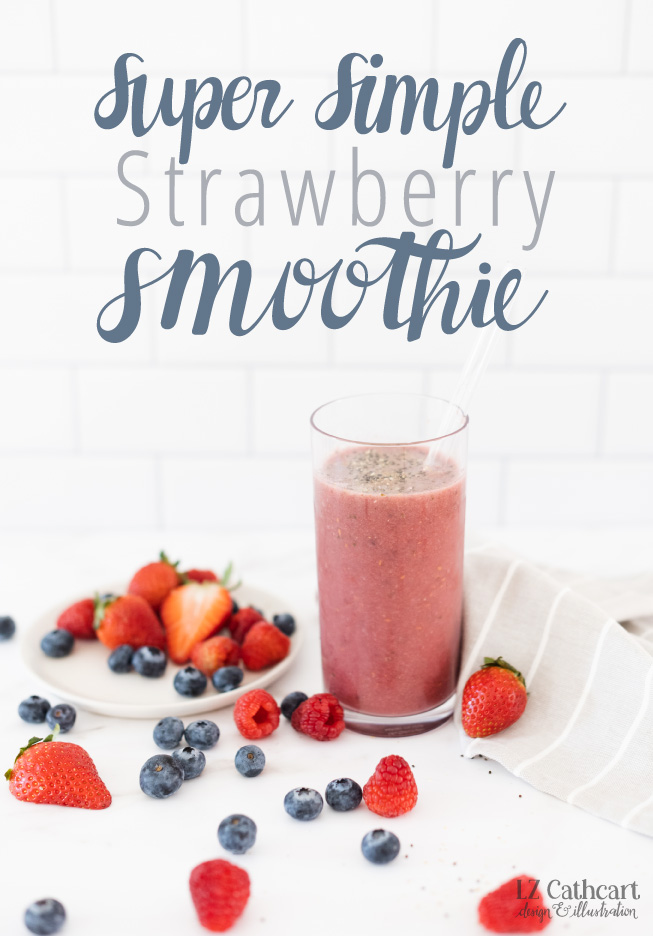 Hey Friends!
Are you surviving this summer heat? Maybe it's not that hot where you are yet, but I am sure it will be soon enough! I was trying to think of something simple, refreshing, healthy, and yummy to share with you this week and I came across this smoothie recipe.
Funny story, when I was a little girl I used to think a milkshake and a smoothie were the exact same thing!
Seriously. They were both creamy and kind of looked the same, but it took me yearsss to finally realize that they were definitely not one of the same.
However, in my defense, a smoothie can "almost" turn into a milkshake if you add too much sugar and craziness. With that being said, this strawberry smoothie recipe is sooo delicious that you don't even need all that extra stuff!
Super Simple Strawberry Smoothie
Can you guess what my favorite fruit is?
Did you guess strawberry, I bet you did… didn't you? But it's actually blueberries.
It was kind of a trick question, but I couldn't resist asking it! Lol.
However, a yummy strawberry smoothie is definitely at the top of my top-favorite fruity smoothies list.
I especially like this one because it has some ingredients I don't usually add to mine. What I love about smoothies is that you can add whatever fruit is your favorite to any of the recipes!
Even a few blueberries!
Super Simple Strawberry Smoothie
Furthermore, smoothies are a great way to "eat" your fruit for the day! Most importantly, there a million combinations, but they also taste great, are simple, AND good for you!! As a result, you will definitely be in a win-win-win kind of situation. 🙂
So, let's do this!
Kitchen Tools and Supplies:
small bowls
measuring cups
measuring spoons
Ingredients:
1 banana
1 cup strawberries
½ cup vanilla yogurt
½ cup milk
2 tsp honey
1 pinch of cinnamon
1 cup of ice
Instructions
Combine all ingredients into your blender and mix that baby up!
Pour into your favorite smoothie glass or tumbler (if you're on the go).
Enjoy!
NOTE: Craving a designer and DIY look? Learn how to make your very own designer tumbler!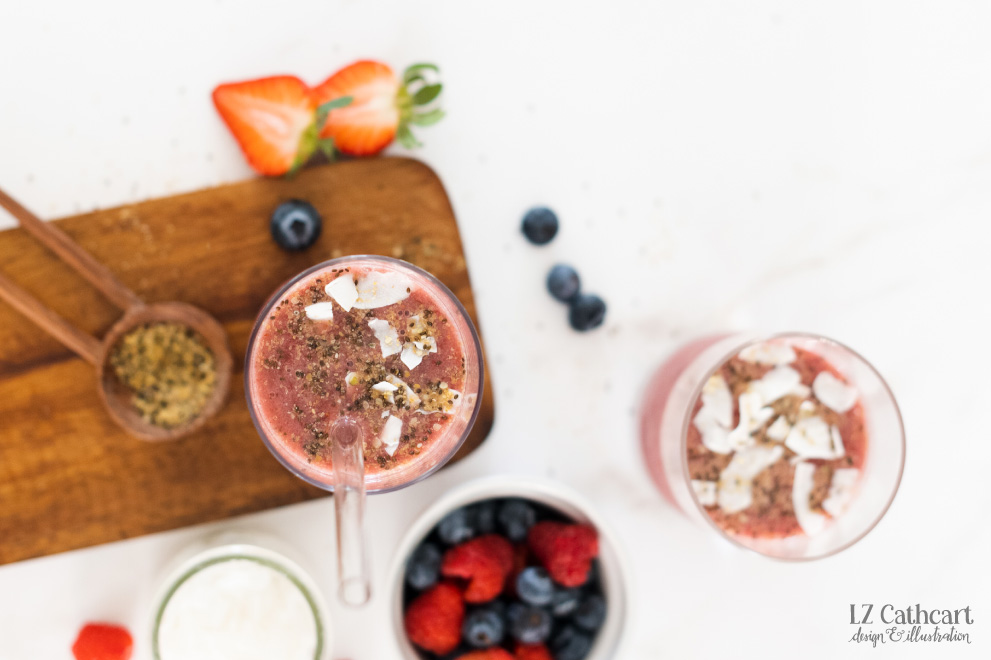 How do you make a smoothie without yogurt?
Are you looking to cut out a few calories, or maybe just don't like yogurt? No problem! Just remove this ingredient. Sometimes I'll make this strawberry smoothie with almond milk (non-sweetened), ice, strawberries, and honey. It's just as good, and half the calories!
Nervous about trying almond milk? Trust me. I was too! Therefore, after reading these 10 amazing benefits of almond milk I was convinced and now hooked! #almondmilkfanforlife
Super Simple Strawberry Smoothie
In conclusion, you can add fresh fruit to garnish and eat. Isn't it amazing how easily you can make a fruit smoothie that is good for you? Enjoy!
Keep Calm and Cook On,

Psttt… looking for other yummy recipes? We have soooo many options on our Recipes page.
Let's be Social
This post was updated in January 2023.