Create this gorgeous Pottery Barn Inspired DIY Nightstand in a day. That's right! Super affordable and super easy. MUST PIN!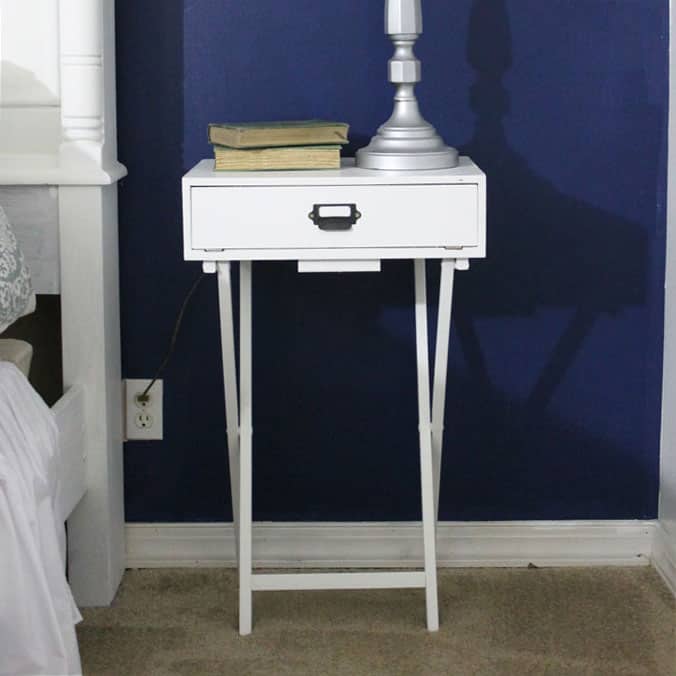 It all started one blissful morning at my local Walmart.
P.S. Have I mentioned before that my town (of approximately 4K) just got a Walmart?
Well, we did, and it's fabulous. It's the only thing less than 30 miles away where I can buy a ton of blog and shop supplies all in one location, and for a decent penny. You wouldn't believe how many times I needed something for a project I'm working on, and now I don't have to waste 2 hours of my day leaving town.
So, it all began one morning after I dropped Miss Ava off for daycare. I soon realized that I had no clue what I wanted to do about nightstands for Mike and I's master bedroom makeover.
We honestly don't need them, but I wanted to fill the spaces next to each side of the bed since it looked pretty horrible just plain jane. Plus, the last time I tried to fill the space with window shutters and these lamp shade pendant lights we never even used them. Major bummer, but you live and you learn.
So, what do you know… as I'm perusing the aisles looking for inspiration I see these two folding tv trays for a whopping $10 a piece (they might even be cheaper at your local store).
That my friend, is most definitely within my budget even if I had no clue at the time how I would make look "pretty".
Anybody else do this?
As in, buy stuff you think you can use, and then stare at them for a few hours contemplating the most useful ways to use your new purchase?
This is usually the point where I start rummaging through my humongous stack of home decor magazines (hence how I found a similar Pottery Barn creation!) and mixing and mashing together ideas until I finally find something I like.
DIY Nightstand Plans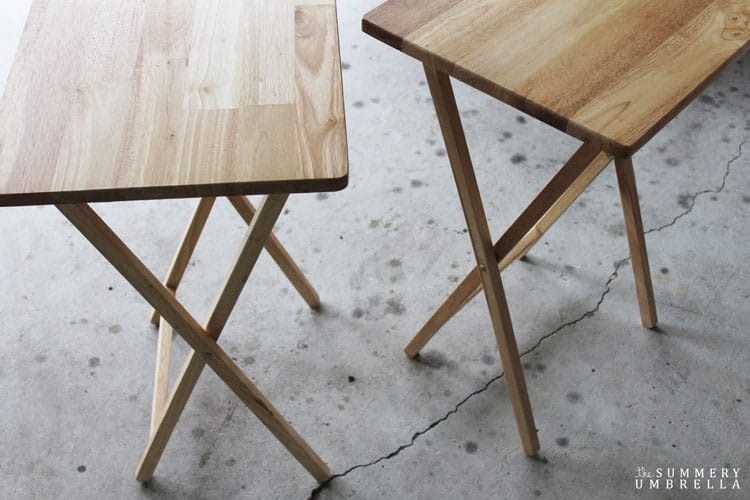 There are probably one hundred and one different ways you could go about creating this gem of a DIY nightstand, but I'm a creature of habit and decided to keep it simple.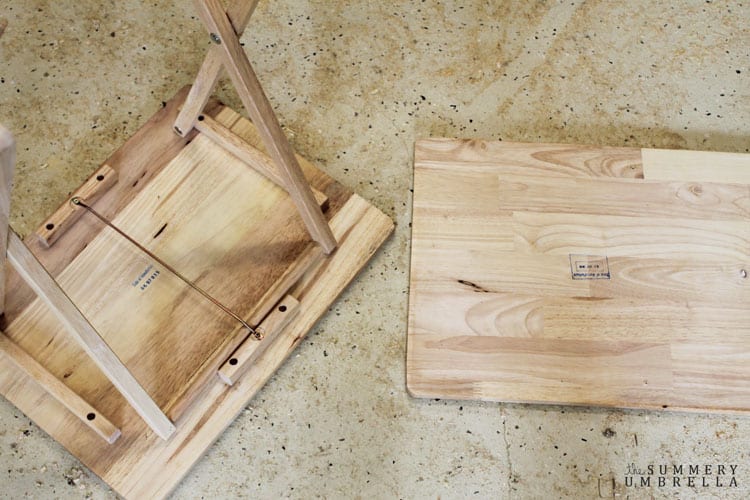 First of all, in order to start these super simple DIY nightstand plans I removed the "legs" from both of my stands and then removed the rounded corners with our handy dandy table saw. This will help me keep everything lined up just the way I like it!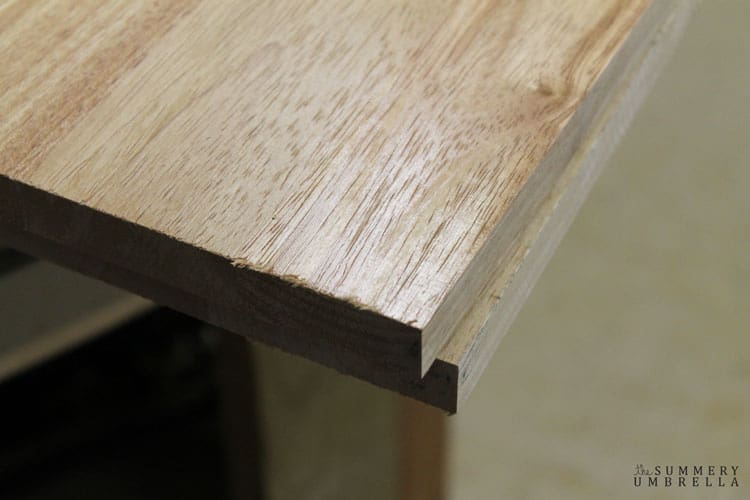 Mike and I tend to be hoarders of wood so I just used some scrap pieces of 1/2″ plywood we had on hand to create the top "box".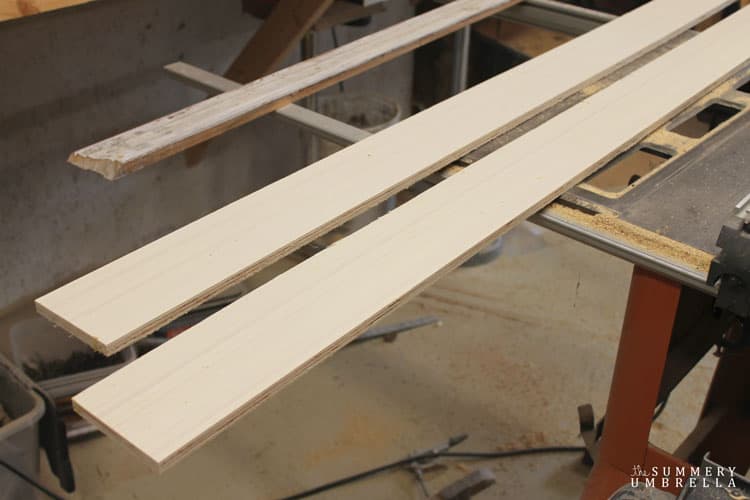 So, during the extent of this project I also realized two things.
1.) Mike needs more countertops in his shop.
2.) I need to invent another use for sawdust. We accumulate so much of that stuff, and you would think that there would be a better use for it.
I know, I know. This is pretty deep stuff.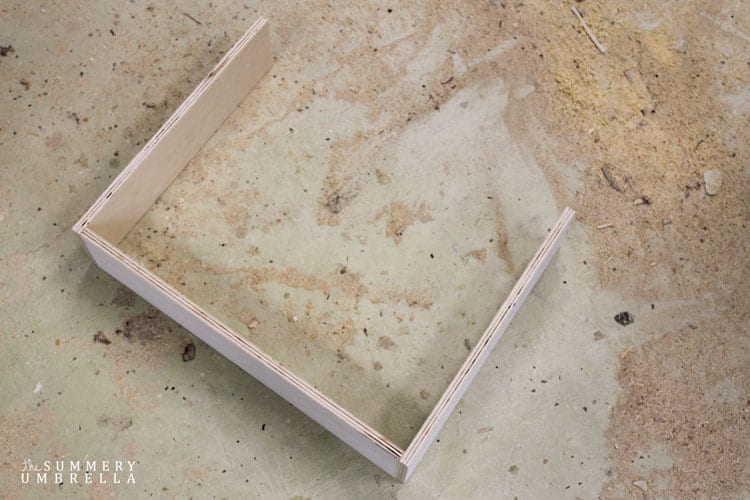 Also, to keep everything lined up exactly how the pieces arrived I decided to use the "tray"portion as my bottom piece. I could still see the holes for my legs, and like I said… let's just keep this project easy. ;)
Technically for a project like this you'll want to use something like a non-mortise hinge (basically a hinge that is hidden), but unfortunately we had no such luck finding any so we decided to use these hinges below instead.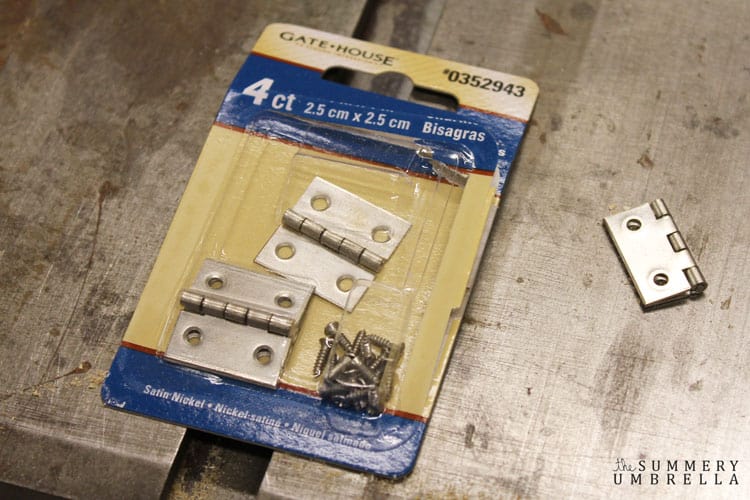 The only disadvantage to using a hinge like this is that there can be a small gap in between your door and the connecting bottom.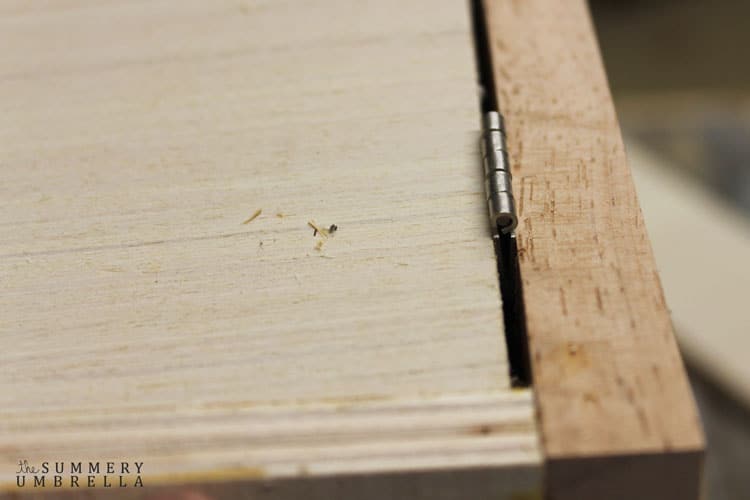 Furthermore, to fix this problem you can carve out a little bit of the wood with a wood carving chisel set
as seen below.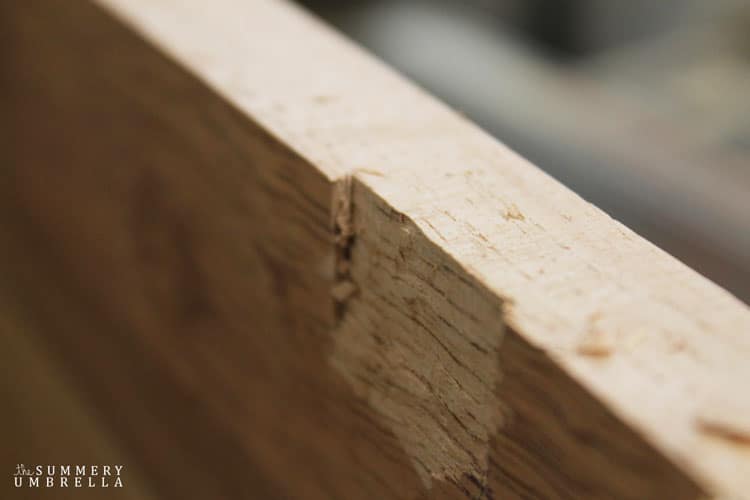 Side note: Since I was kind of winging this project and making it up as I went (huge shocker–I know, again) I would HIGHLY suggest putting your hinges onto your bottom board PRIOR to attaching your box. It just makes life much easier.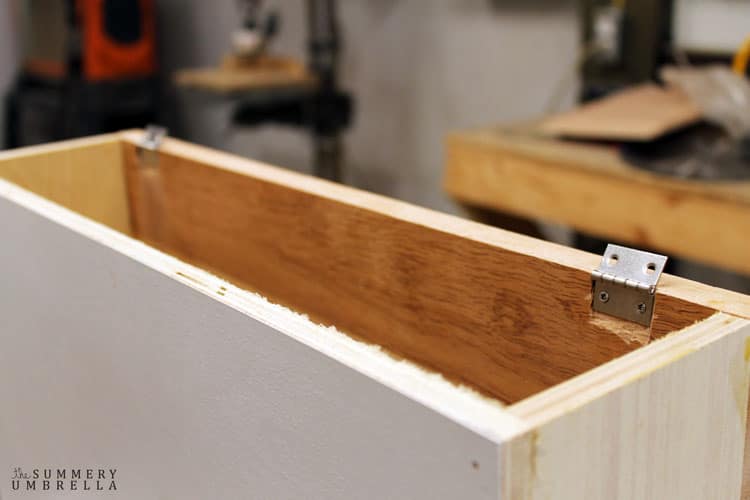 And now it's time to paint! I have a huge crush on satin exterior paint in just the standard white. I can't explain it, but it's just my favorite and go-to.
On the first table I painted my legs and box separately, but I found it unnecessary to proceed in this manner on the second one. I went ahead and attached the legs and was relieved how much faster the whole process went since I could reach every side of my new DIY nightstand in an upright position.
Please excuse the mess. Ava and I were making memories.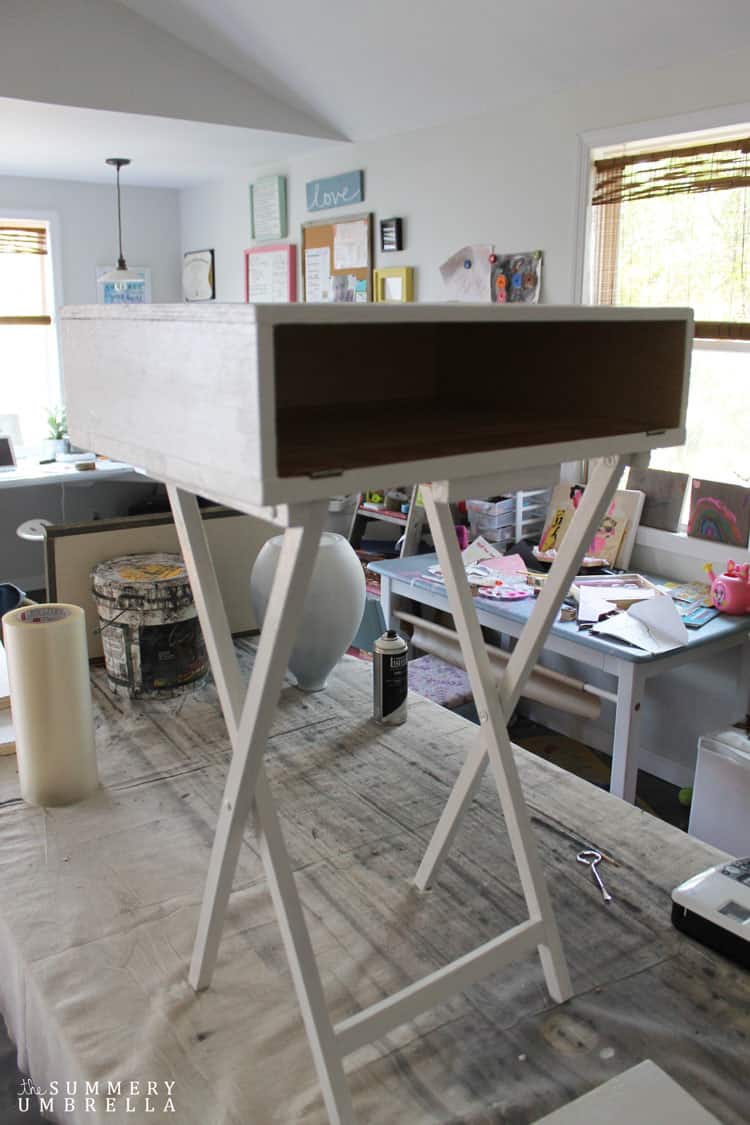 One of the best things about creating your own furniture is making space for hiding your randomness that you might need.
What am I going to fill in mine?
Well, it'll start off with magazines. However, I have a feeling it'll end up with Barbies and leftover graham crackers at some point. Sigh. It's the thought that counts, right?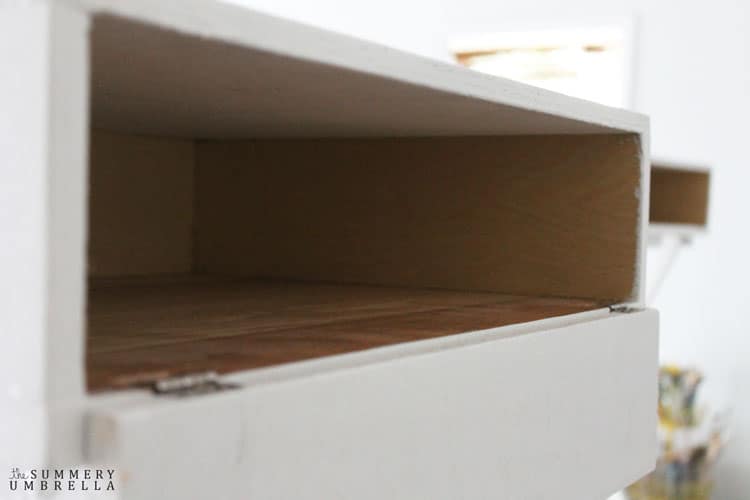 Finally, I added this gorgeous antique copper cup pull label holder to the fronts.
I'm still debating if I'd like to add a label or not. Mike suggested "his" and "her". What do you guys think?
The Easiest Pottery Barn Inspired DIY Nightstand of Your Dreams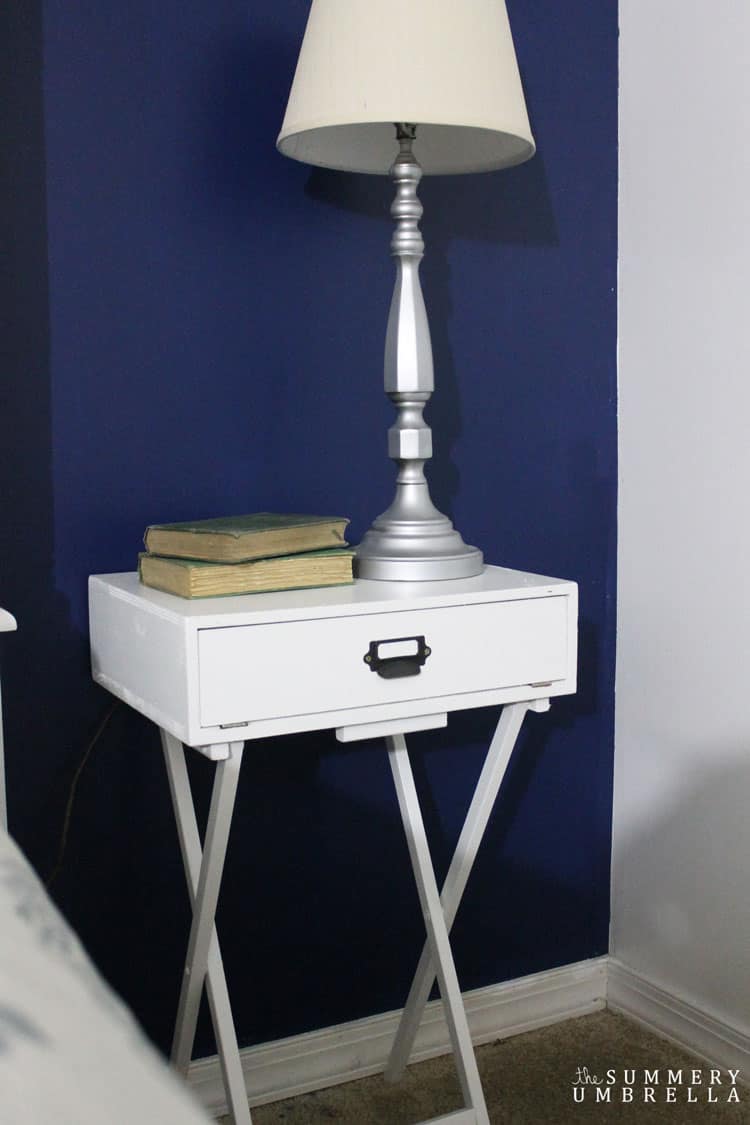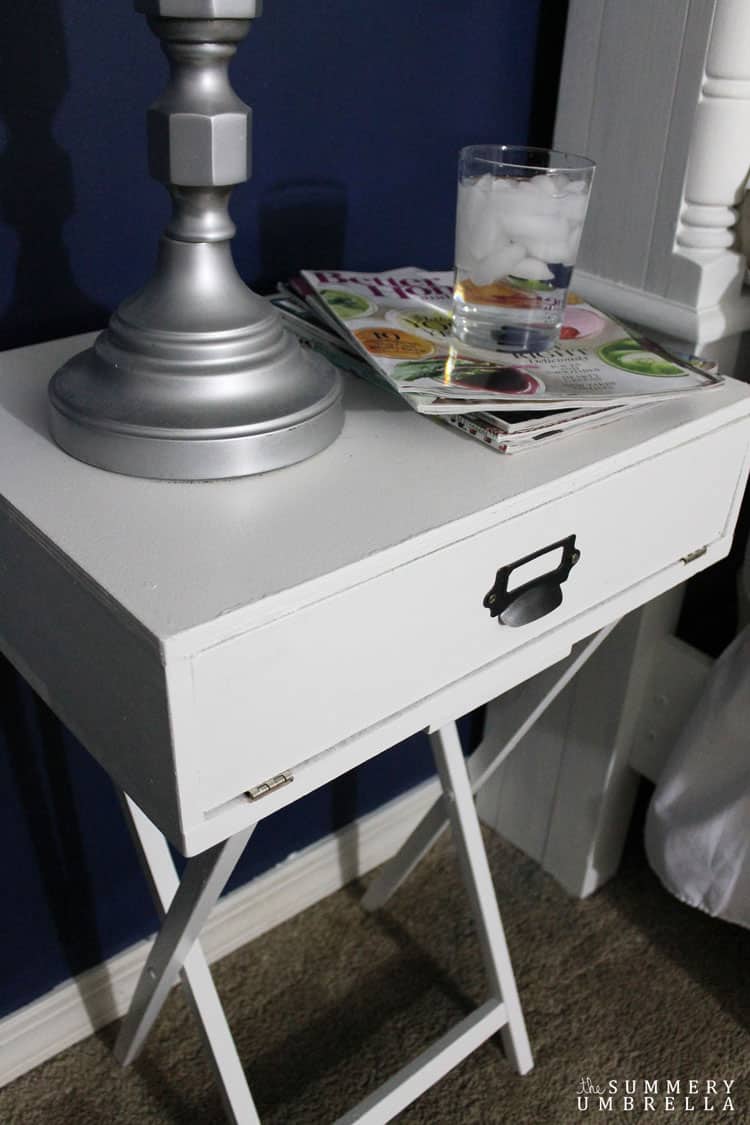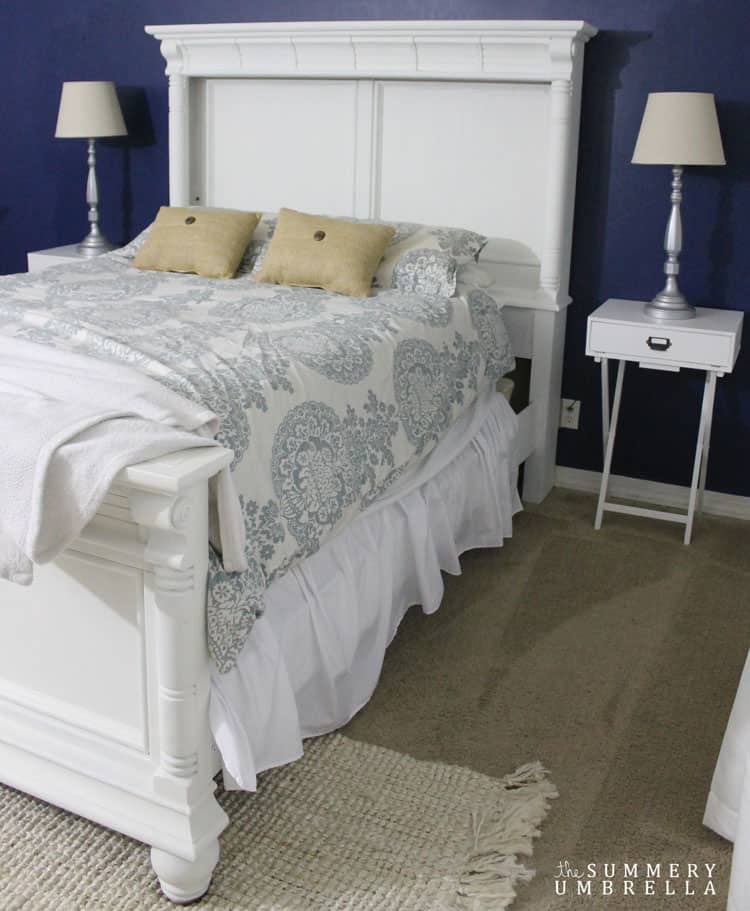 I can't tell you how amazing they look in person, and they seriously were sooooo easy to make! Must try? Uhhh.. hell yea!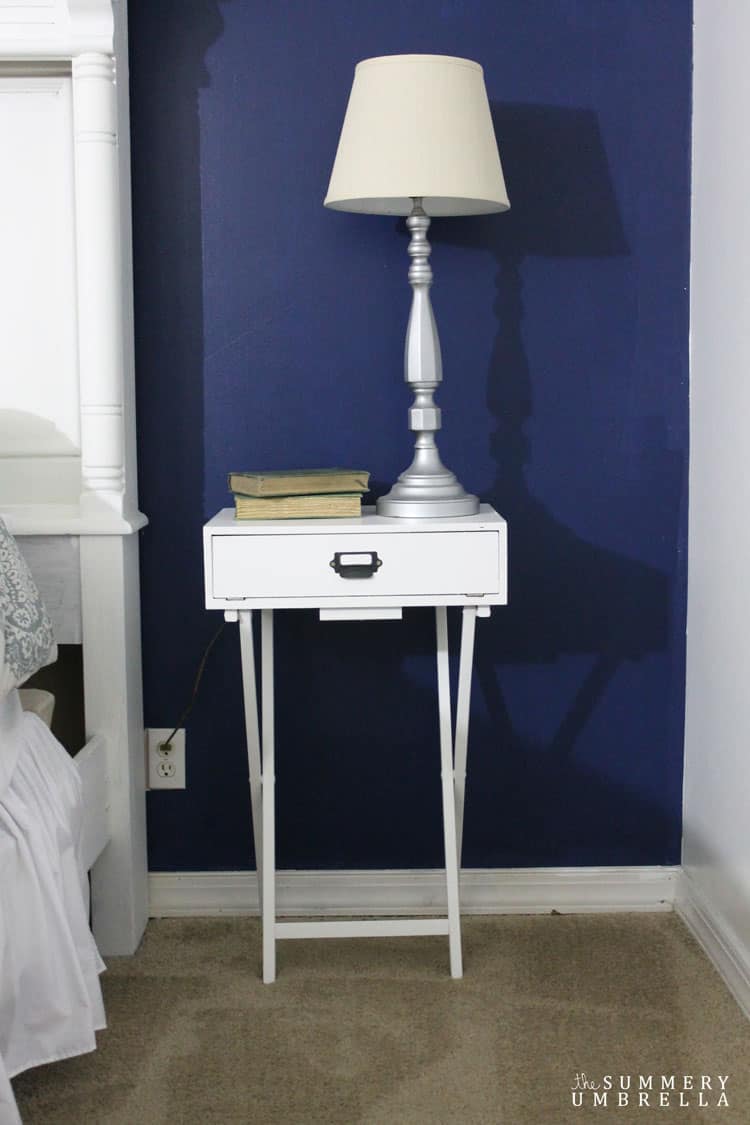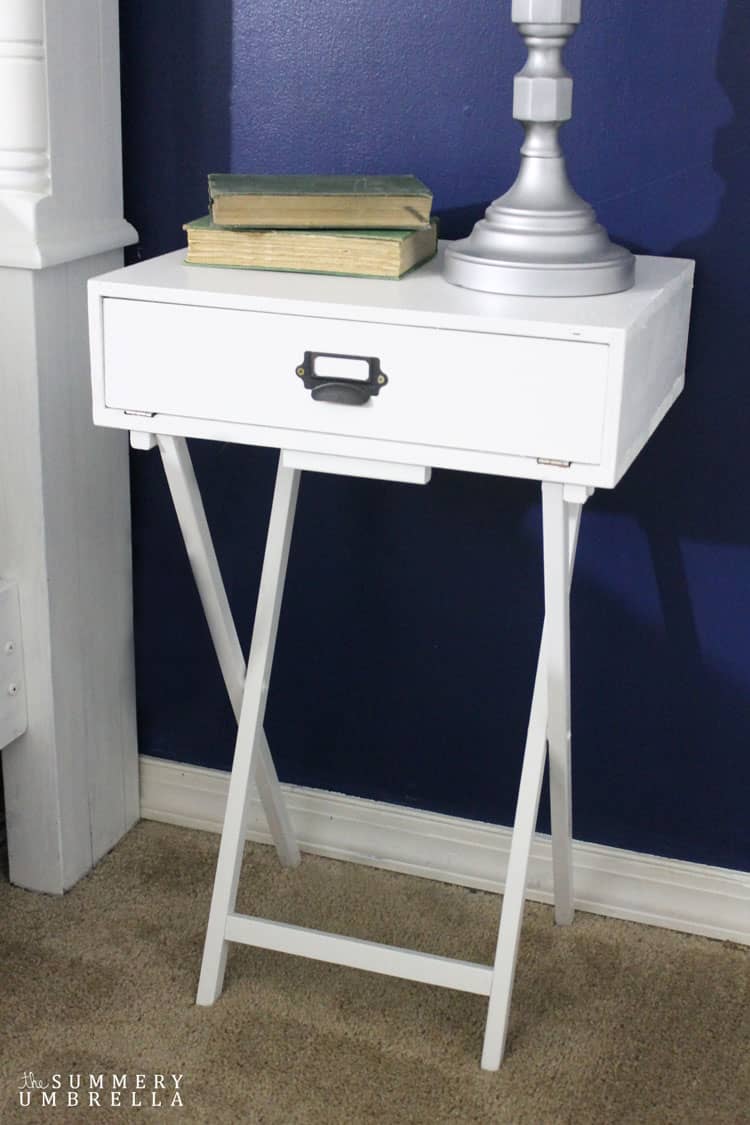 Gotta love this little monkey!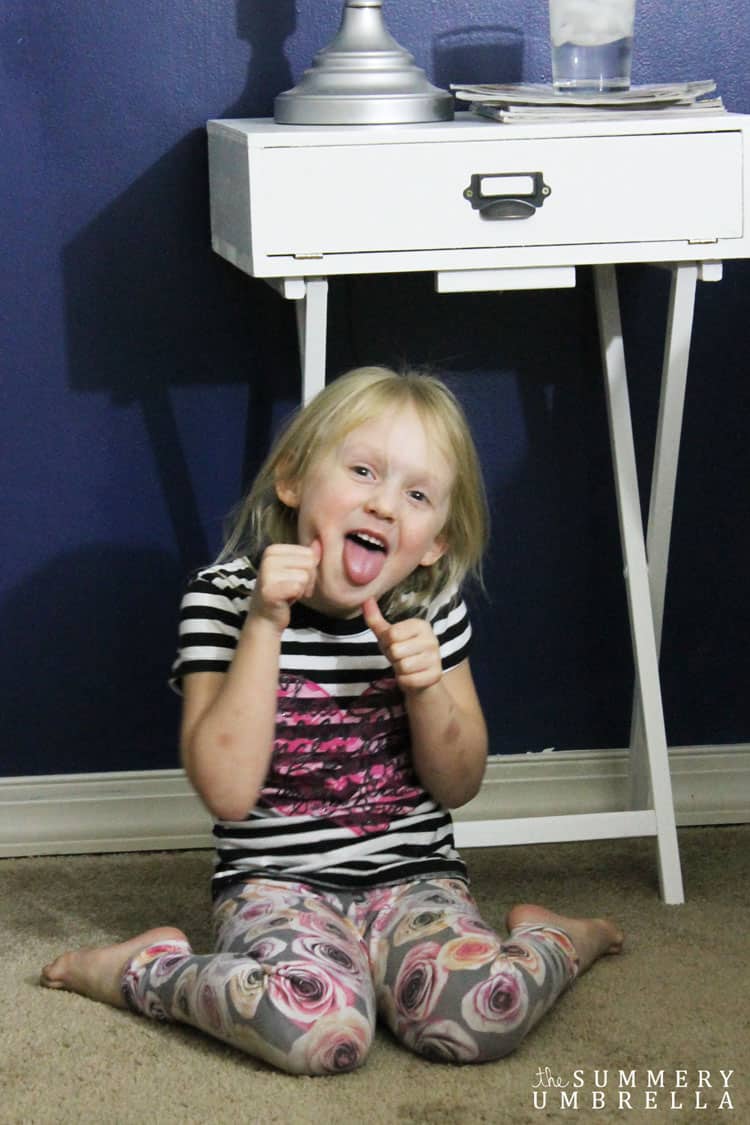 Happy DIYing and see ya next time!