Concoct Crafty Elixirs with Our Free Witches Brew Tumbler Template!
Craft bewitching magic with our exclusive Witches Brew Tumbler Template. Create enchanting DIY tumblers effortlessly.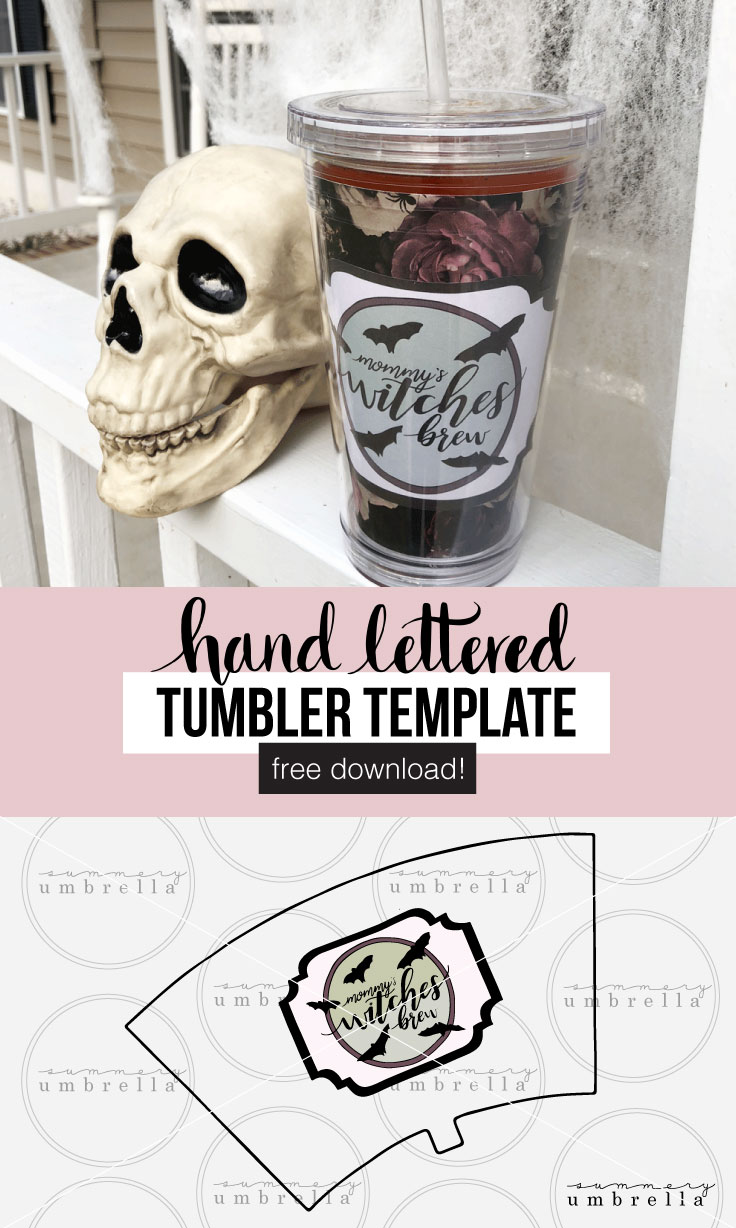 Are you dreading trick-or-treating this year? Don't worry, I get it. After a long day at work, you'd probably rather settle back in your favorite recliner with a good book or even catch up on your shows.
But, what if I told you that you could strut around the neighborhood in style this year? Oh yea, ladies. You could be sporting your very own Mommy's Witches Brew Tumbler Template with a delicious beverage of your choice while you burn off a few calories walking from house to house.
Plus, here's the best part. It's easy to create and super affordable! Interested?
Here's what you'll need:
Instructions:
First things first, buy or find your tumbler!
It's not necessary to have the exact tumbler that I've recommended. However, it is important to have a tumbler that allows you to remove the bottom and be able to insert this paper template inside.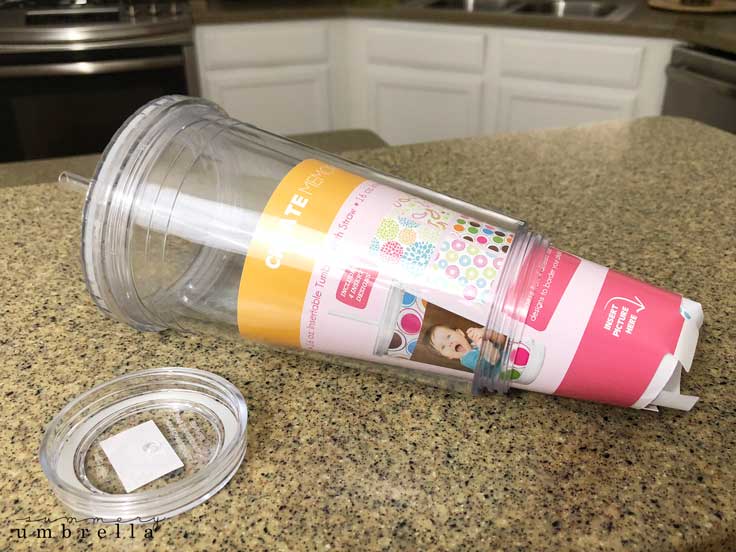 Go ahead and remove the bottom piece of your tumbler as well as the paper insert (SEE ABOVE).
Now, for the fun part! If you haven't already go ahead and print out this tumbler template. TIP: print this template out on normal printer paper, but select a photo matte quality for printing.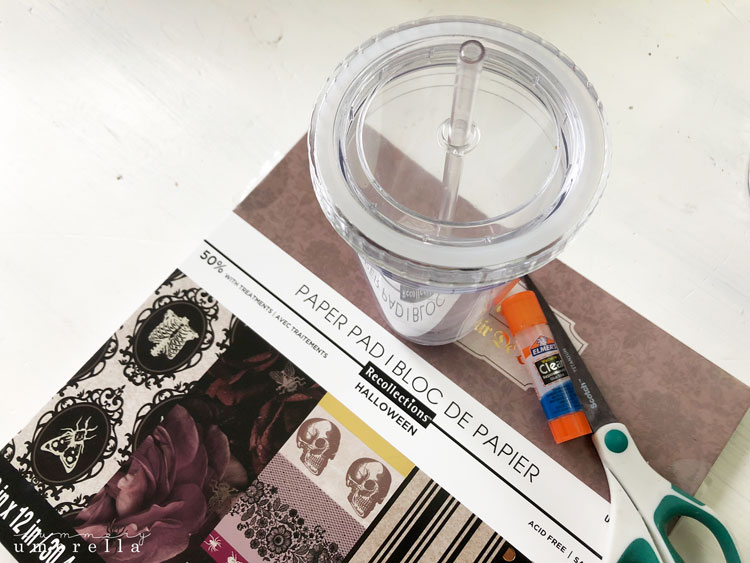 Then, cut out your template along the black line around the edges.
Select your favorite Halloween-inspired piece of scrapbook paper, and trace your template out on top of it.
Next, cut out your template from your scrapbook paper
Check out the Video Tutorial below!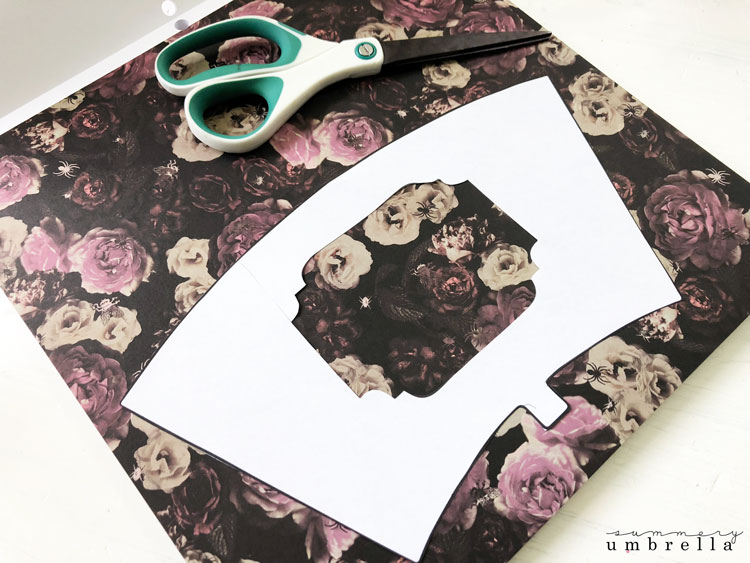 Now, you're going to cut out the design from your tumbler template and glue it to your scrapbook paper template.
Confused or need a quick visual? Check out the video above for a demonstration of this process.
Last, insert your completed Mommy's Witches Brew Tumbler Template into your tumbler and screw the bottom on.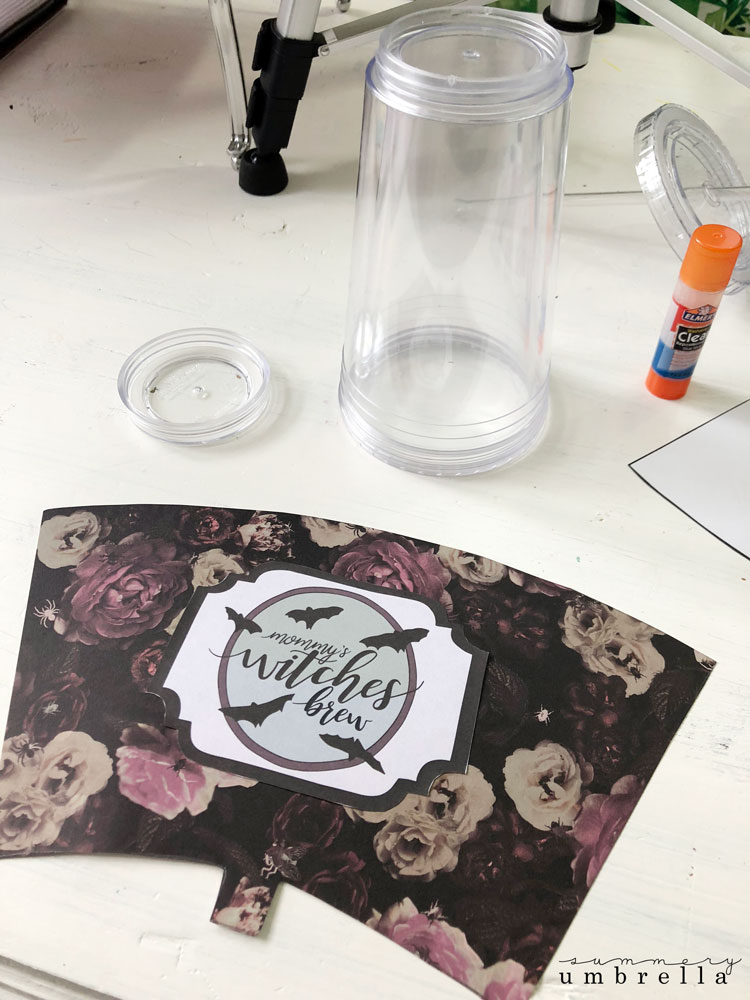 Looking for other super easy projects?
And that my friends, is how you create your very own DIY Mommy's Witches Brew Tumbler Template to hold whatever delicious liquid you require.
Trust me. I won't judge! Go on and mix yourself up something reallllll good.
In fact, if you're looking for something new to try I would like to highly suggest this yummy Ruby Relaxer recipe or even this scrumptious Super Simple Strawberry Smoothie.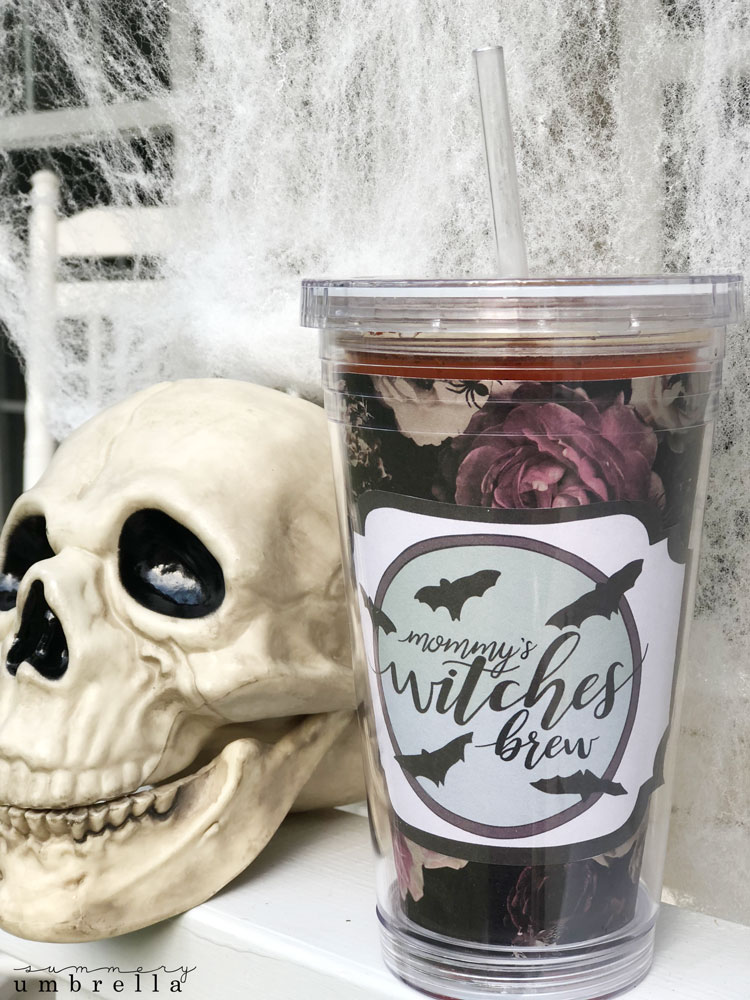 Have a great week and Happy Halloween 🙂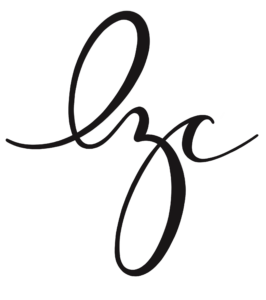 Pssttt…. Don't forget to check out my SVG projects page chocked full of DIY and decorating goodness!
Let's be Social