How to Clean and Protect Your Deck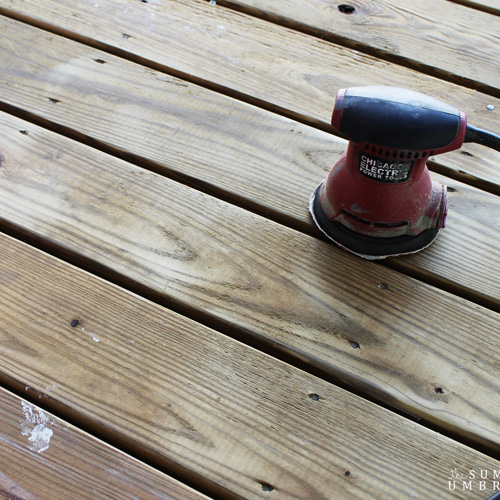 Learn how to clean and protect your deck in just a few simple steps. Let me show you how with this new tutorial on the blog today!
It took a few months, but Mike and I FINALLY cleaned and sealed the studio deck. Woo hoo! We got it done prior to the holiday season so I am feeling pretty amazing right now. Brownie points for everybody!
Or how about just brownies? Yup. I agree. Brownies it is 😉
Of course, still no railings. Boo. But, that's entirely my fault! I seriously cannot decide if I'm going to use wood or metal. So many choices, so little time.
Now, I'm not sure if you've ever cleaned, painted, stained, or protected your deck before, but this particular project was a breeze!
As in, it took a few hours… and then just a few hours to dry. No joke! It was really that simple!
How you ask? Don't worry, pumpkin. I got your back! Just keep reading.
How to Clean and Protect Your Deck
Steps
1.) First things first, you'll need to clean off your deck. Our deck had a few paint splashes on it so I just pulled out my handy-dandy orbital sander and got to work!
2.) Sweep, hose off, and/or power wash your deck. Personally, I like to use our power washer. It is super easy to use and also super fast. Always a plus for this impatient gal.
3.) Now, all you need to do is grab your favorite shade of
Thompson's WaterSeal Waterproofing Stain
, and it's time to get started! My favorite is their Transparent shade in Acorn Brown. Sooo, sooo, sooo pretty!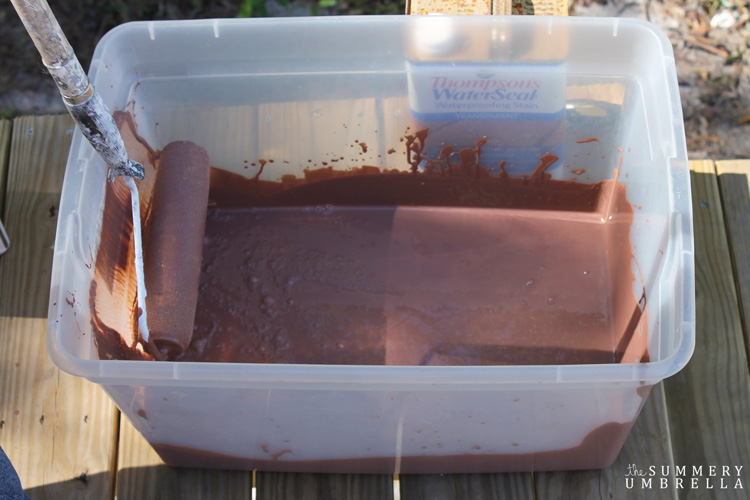 4.) You are more than welcome to use a regular paint tray to pour your waterproofing stain into, but Mike and I found that we splash a lot so this old plastic bin was ideal for our messy tendencies.
NOTE: We used a regular old paint roller and brush to complete this project, but in the future I am definitely going to consider buying a paint sprayer. It would certainly assist with a consistent coat and even quicker paint times!
5.) I almost forgot! Don't forget to tape off any areas that you will not want to get stain onto. For instance, your siding, specific railings, etc.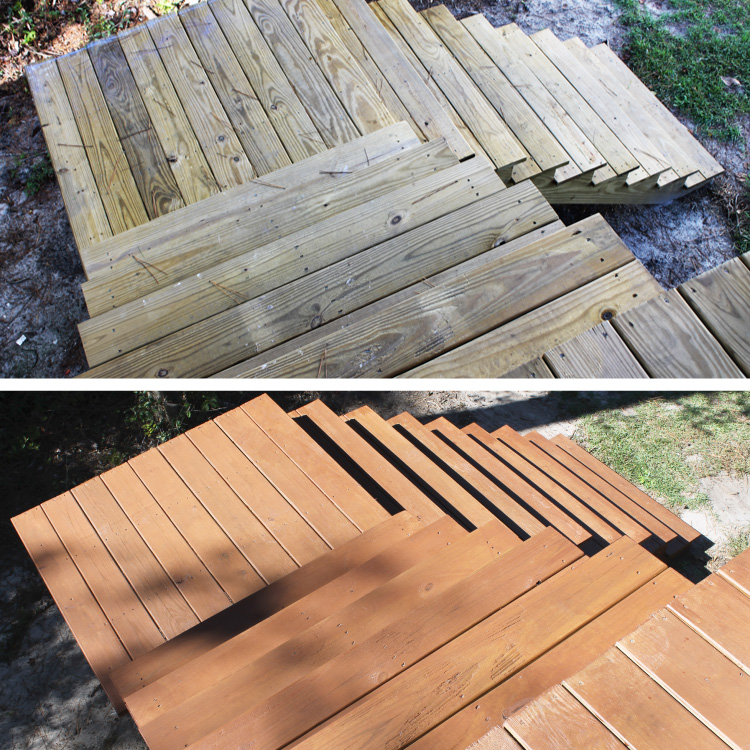 6.) You can most definitely do this project by yourself, but having a friend, spouse, or anyone else you can convince (hah!) is very ideal. Like I said, we had this done in a few short hours.
7.) Last, wait two hours for it dry and then enjoy a beautiful job well done!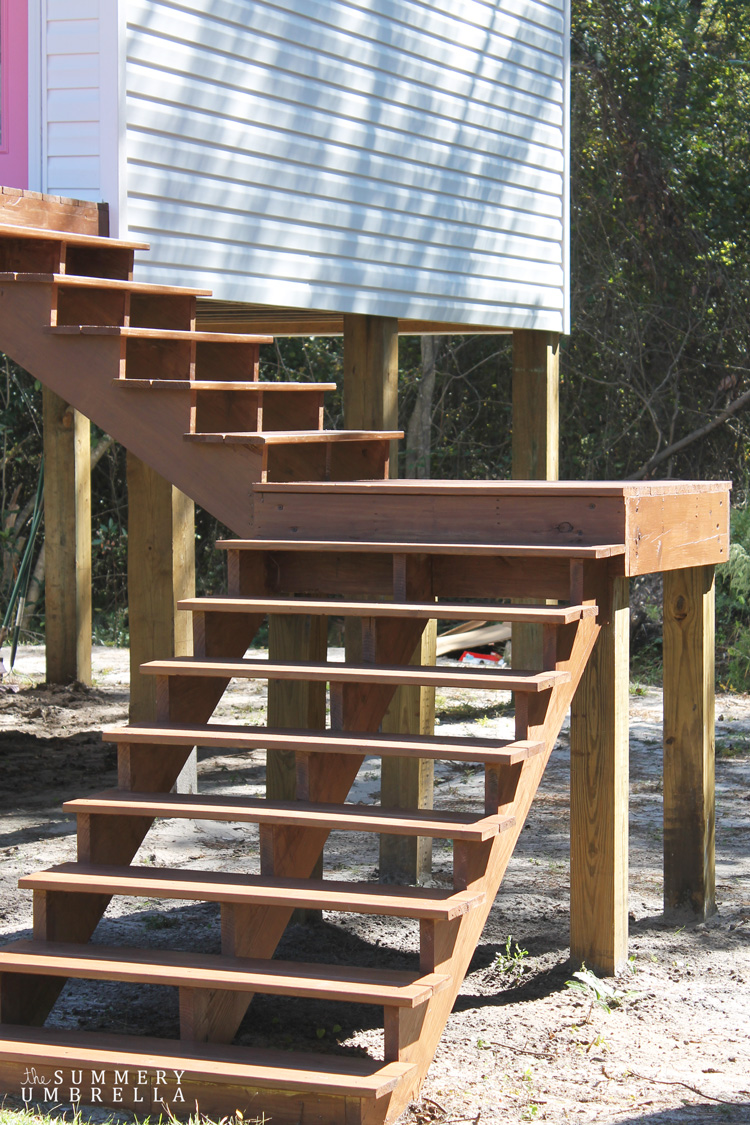 I'll be honest, I was a little nervous at first about this color, but now… I absolutely LOVE it! It's that perfect shade of natural, but also a hint darker (which I always prefer!).
Pssttt…. Don't forget to check out my DIY projects page chocked full of DIY and decorating goodness!