Cool and Yummy Wine Slushies for You and the Girls
This refreshing wine slushies recipe is sure to be a party favorite! Create it using your favorite fruit or with a mixture of a few.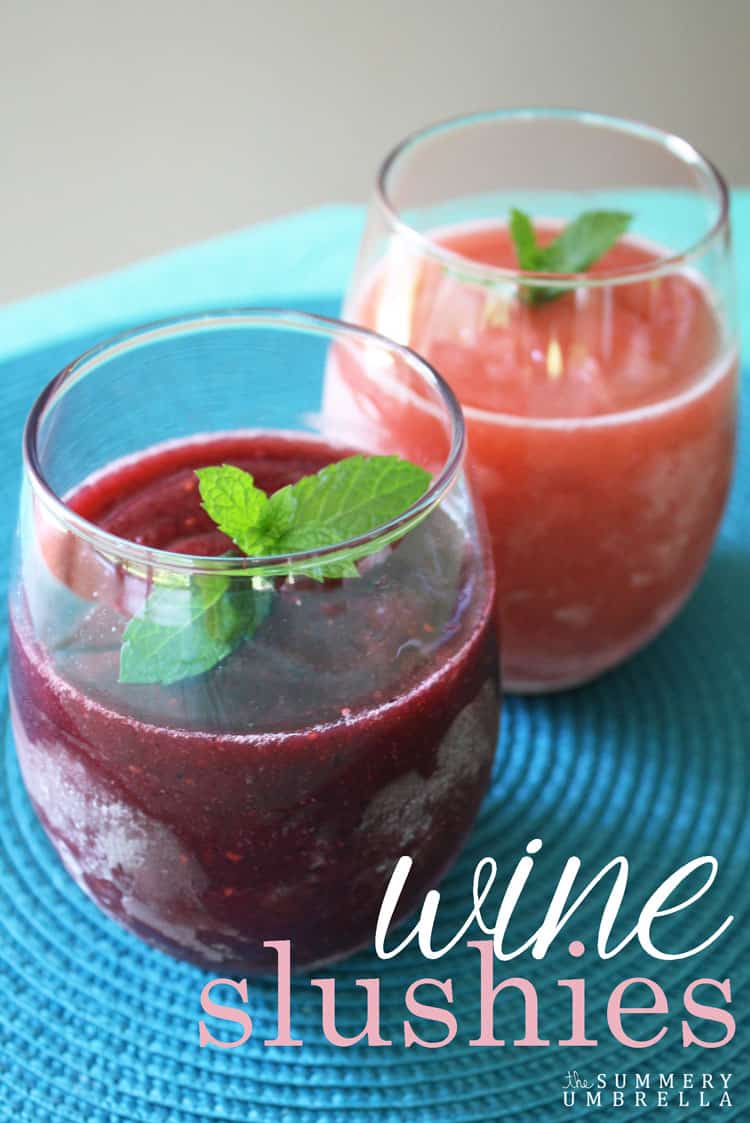 Hey friends, how's life treating you this week? Summer is creeping up on us and I couldn't be happier; it's my favorite time of year! Sitting by the ocean or the pool, soaking up the sun, and enjoying a refreshing drink. Are you picturing it in your head? Close your eyes, you'll see it 🙂
I don't make too many drinks, but when I do, they will rock your world! This wine slushie "recipe" can't get any easier, seriously. All you need is 3 ingredients.
Wine Slushies
Ingredients:
Wine (white, dessert, sweet wine)
Frozen berries (your choice)
Powdered sugar
So, I bought this mini blender pictured below for less than $10 and it's awesome!! No, I'm not promoting this off brand blender, I am just super excited to have a blender that works again!! Add your frozen berries, wine, and a little powdered sugar and blend. Simple.
Once you've blended your ingredients together, pour into an ice cube tray and freeze for at least 3 hours. To fill one ice cube tray, you need about 1 cup of frozen berries, 6-8 ounces of wine, and 1 teaspoon of powdered sugar. I didn't really measure and I recall adding in more wine here and there, so you can play with the amounts and see what you like best.
Once the mixture is frozen, you take the frozen wine cubes and put them into the blender with a little more wine 🙂 If you like your slushies a little icier, you can also blend in a few ice cubes.
I used a mixture of frozen berries (blackberries, raspberries, blueberries, and strawberries) for the slushie on the left and frozen strawberries only for the one on the right.
I topped my slushies with fresh mint from my own plant, but you could add fresh fruit as well.
Don't these look so cool and refreshing? I can tell you, they taste amazing! I wasn't sure that I would like wine in a slushie, but it's a genius idea! The next ones I want to try will be with frozen peaches … yum!
What are your favorite ice-cold summer drinks? I would love to hear your ideas!
Keep Calm and Cook On,