Try this Delicious Blueberry Mojito Recipe with Simple Syrup
This blueberry mojito recipe is not only light and delicious it is also the perfect evening drink after a long day. Try out this recipe today!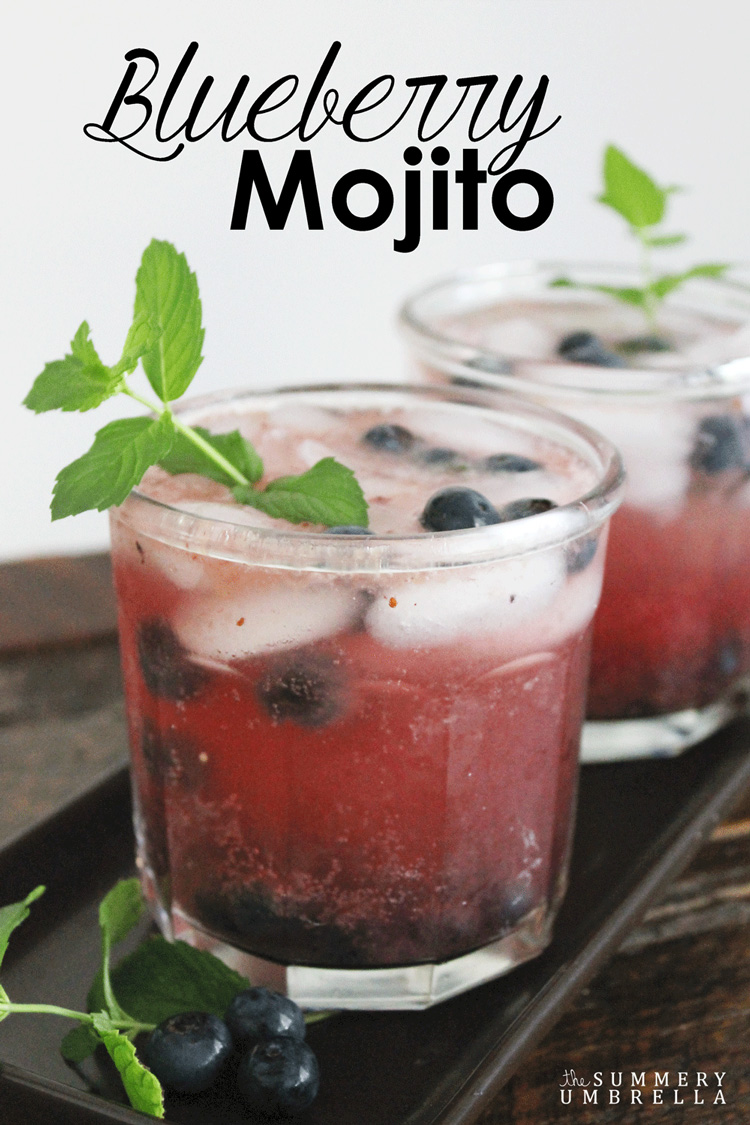 Happy Tuesday, friends! I was originally going to wait for Friday to share this yummy drink, but with the Fourth of July festivities almost here I figured I'd send this recipe to you beforehand to give you plenty of time to prepare. Aren't I sweet? 😉
One of the greatest things about this recipe is that it can be accomplished in a variety of ways. For instance, I did not have lime juice, but I did have key limes. Weird, right? The Mr. and I are fans of having a Dos Equis every now and again so key limes usually can be found in our household the majority of the time.
This post does include some affiliate links, but they are for your convenience. I promise! Please click here to read my full disclosure policy.
So, the recipe came about one sunny and humid afternoon while I was trying to figure out what else I could possibly make with the vast amount of blueberries that I had recently acquired from our awesome neighbors. They have a huge blueberry patch, and they know that I'm a little obsessed. Ok, ok, a lot bit! Anyways, let's get this party started!
Delicious Blueberry Mojito Recipe with Simple Syrup
Mix These Ingredients Together:
1 1/4 cups of blueberries (a 6-ounce container) plus an extra few for garnishing
Fresh mint sprigs
1 key lime or 1 tablespoon lime juice plus a little bit of key lime to garnish
Sugar (if you like yours a little on the sweeter side)
1/4 cup  spiced rum
2 tablespoons blueberry syrup or you can make your own
Ice
P.S. This is for one serving!
And that's a wrap! Wasn't that super easy? One delicious blueberry mojito coming your way!
If you're not digging the exact flavor you've concocted don't be afraid to add more lime, blueberry syrup, and/or sugar to create something you prefer.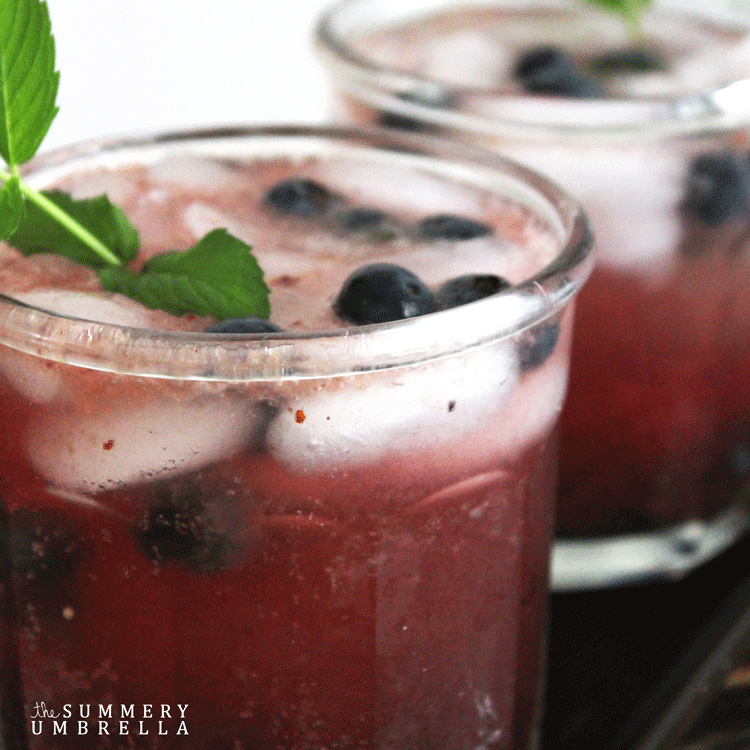 Enjoy!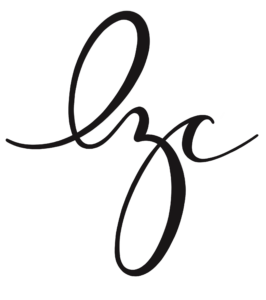 Psttt… looking for other yummy recipes? We have soooo many options on our Recipes page.
Let's be Social
This post was updated in June 2022.