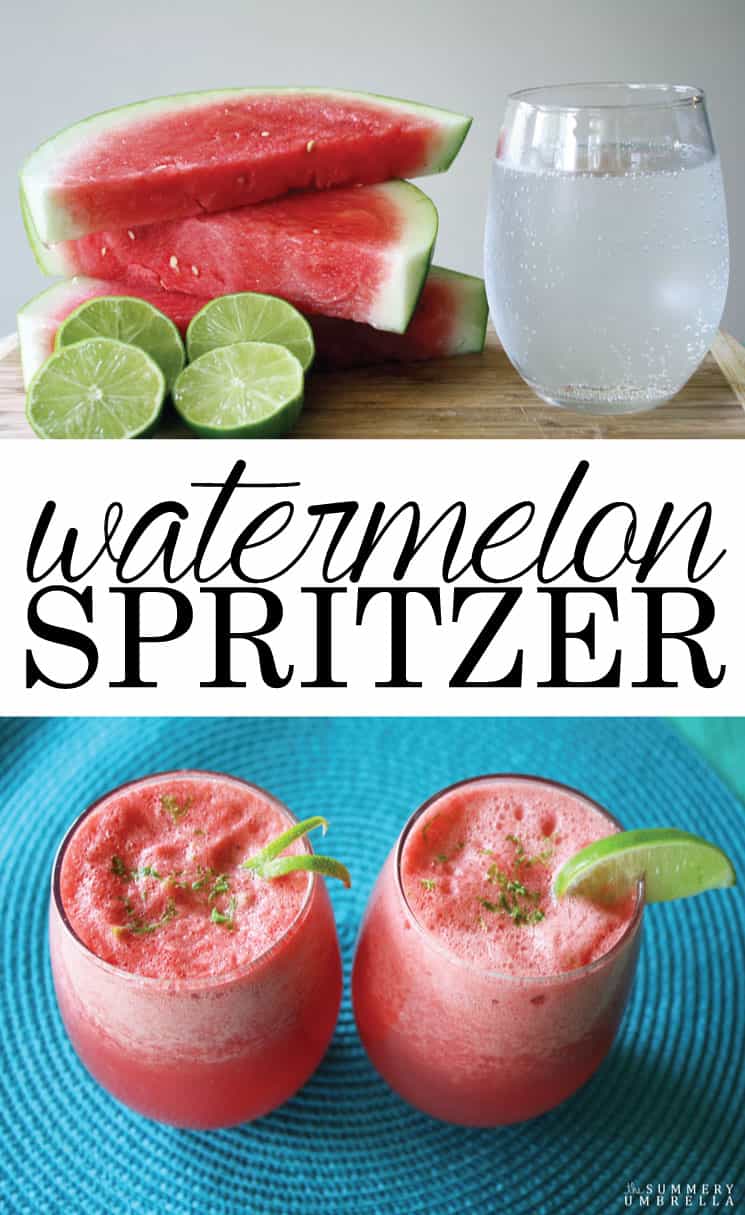 Hey friends!
Are you surviving this summer heat? I just moved back to IN from SC and am loving the weather (until winter, I know). What I love most about summer in Indiana is laying by the pool at my parent's house and eating delicious food and enjoying fruity, cold drinks :) This Watermelon Spritzer is super simple and if you want to add some adult beverage to it (aka: vodka), you can! Or if you prefer ginger ale, tonic water, or club soda, add that instead of sprite.
This post does include some affiliate links, but they are for your convenience. I promise! Please click here to read my full disclosure policy.
Watermelon Spritzer
Ingredients:
Seedless Watermelon (yes, mine has seeds … I picked most of them out!)
Limes
Sprite
Cut your watermelon into cubes and put them in the blender
. Squeeze in lime juice and voila! I used the juice of 2 limes for about 3 cups of watermelon. At this point, you could mix in some vodka (I chose not to because I'm not much of a drinker anymore … too old! haha!).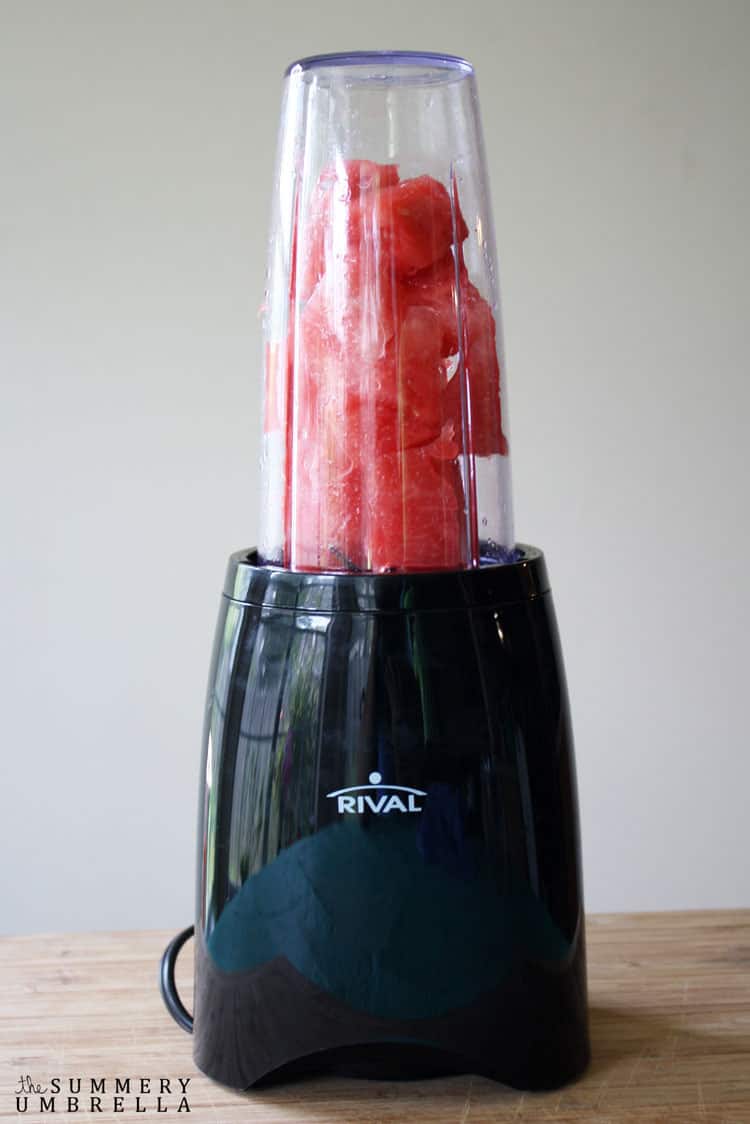 Top your spritzer with some sprite or ginger ale, tonic water, or club soda. I added lime zest, lime peel, and a slice of lime on top to add flavor and to make it pretty :)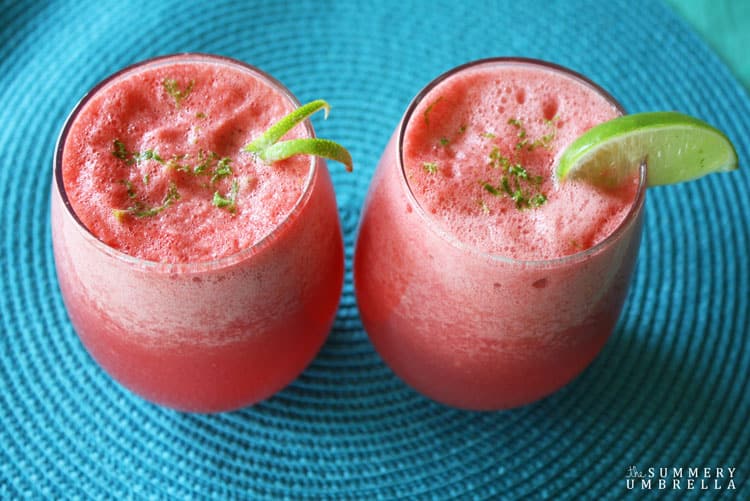 This is Zach, my better half. And, this is what I have to deal with when I'm trying to take pictures!! It's ok though, I love him and he is always making me laugh! 
Make this juicy drink for yourself and relax by the pool :)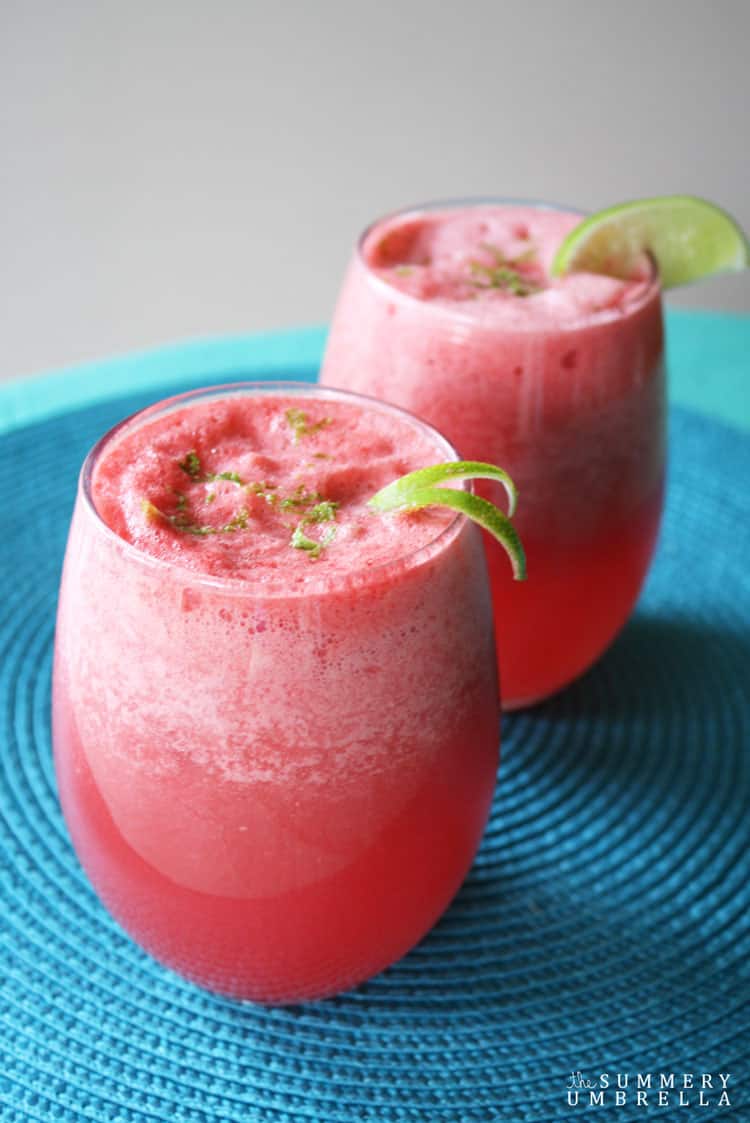 Keep Calm and Cook On,

Looking for more centerpiece inspiration? We got your back! Check these babies out: