Quick and Easy Rustic Holiday Table Idea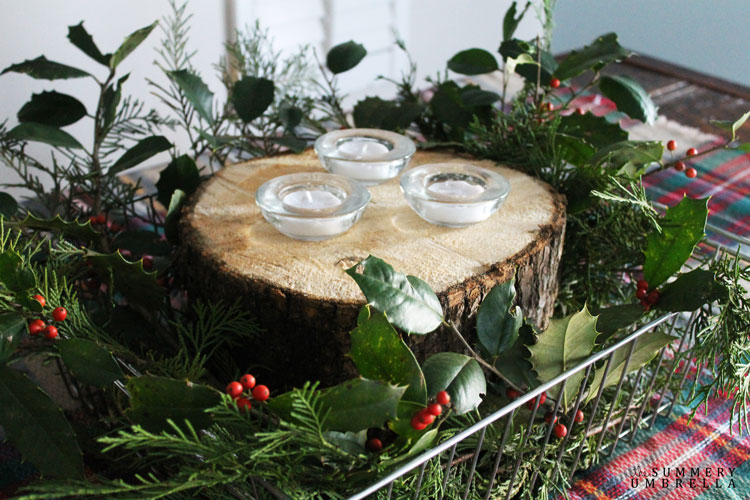 With just a few items you can create a rustic holiday table idea for the holiday season. It'll only take a few minutes. Let me show you how!
Bring on the cold weather! Oh yea, and don't forget "cold season". Yuck. Anybody else feeling under the weather already? You know what I'm talking about. The sneezing, runny nose, foggy head, and that overall issue of just not feeling like yourself.
As you know, I'm not a fan of sitting still. I have a realllyyy, reallyyy hard time doing this. Even when I'm watching one of my favorite shows on tv I have my laptop right in front of me double tasking it all the way. So, besides catching up on my holiday orders guess what I did this weekend?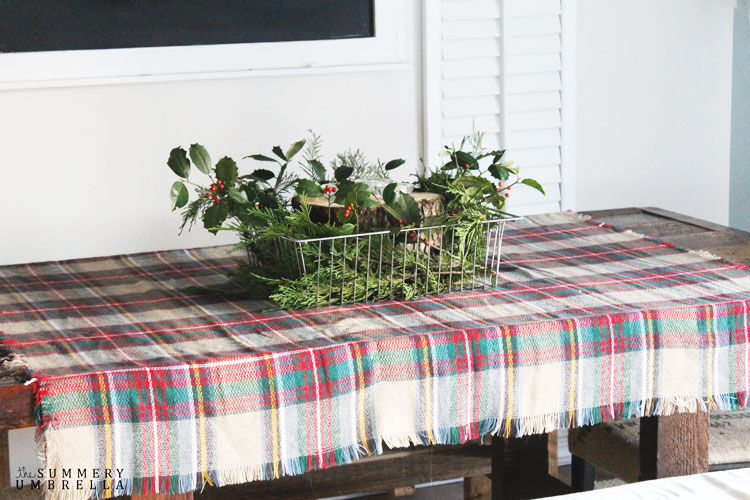 I started decorating for the upcoming holiday season! Starting with this gorgeous and rustic holiday table idea. Am I done? Well, I don't think I'll ever be done. I'm one of those decorate-as-I-go kinda gals. I'll start with something simple, and then I constantly improve. Call it OCD if you want. I know my husband does!
Quick and Easy Rustic Holiday Table Idea
During the winter season I really like to use nature for just about all of my decorations. Probably even more than usual. Pretty hard to imagine, right? However, I find it not only cost efficient, but also gorgeous to bring in some of nature's finest during the harshest months of the year.
Plus, I found this stunning Plaid Scarf on Amazon the other day, and I knew it would look AMAZING as a table runner.
P.S. If you had told me a year ago that I would be actively seeking out plaid this season I would have told you you were crazy. Now… I can't get enough of it!
Then, I just used an old wire basket I was using for storage in my linen closet, a thick cut wood slice (courtesy of the hubby), a few candles, and lots and lots of holly and greenery from the backyard. Literally took me minutes to put together. Didn't it turn out great?! And soooo easy!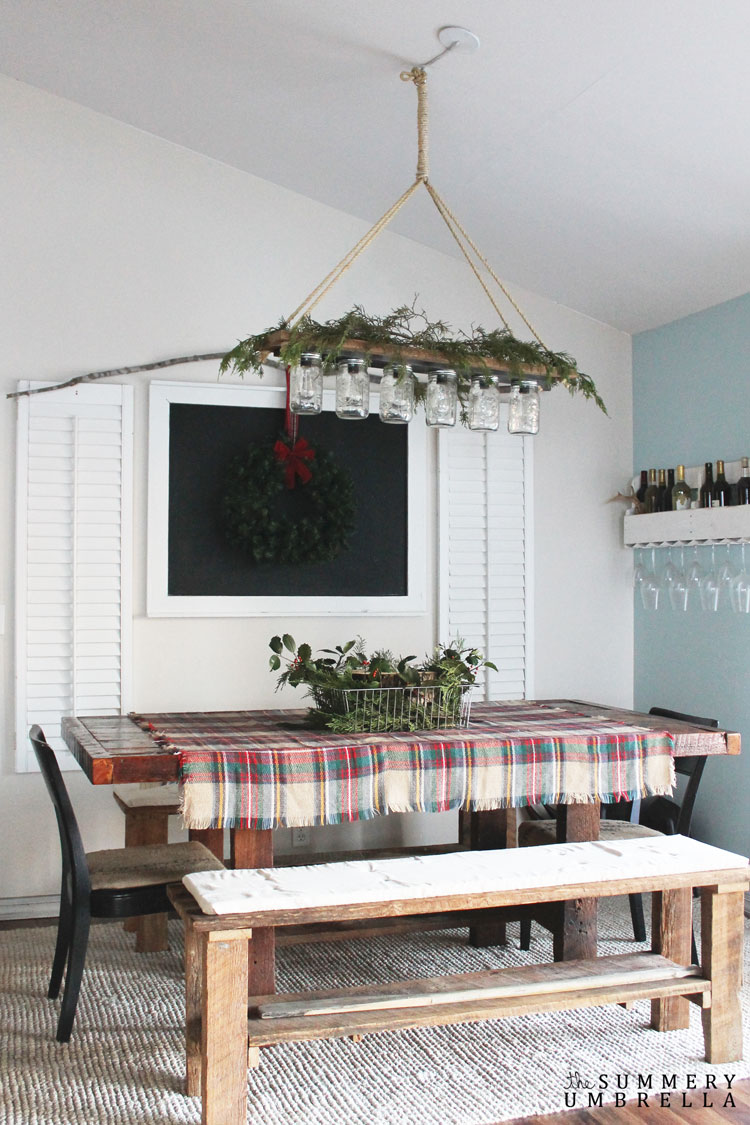 Looking for other holiday inspiration?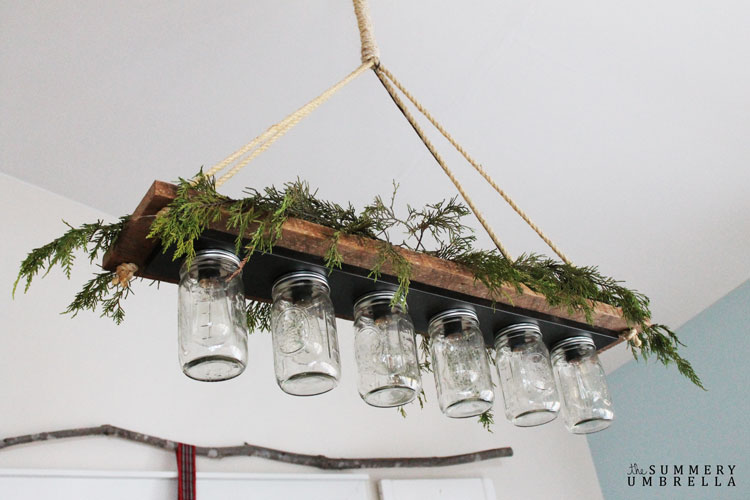 I had a little extra greenery leftover so I put it up on my mason jar pendant light, but I have to warn you. Once your greenery dries up it is highly flammable. Try to keep it away from your lights, fireplaces, etc. Unfortunately mine is only staying up for a little bit due to this risk. However, I just couldn't resist getting a few pics first!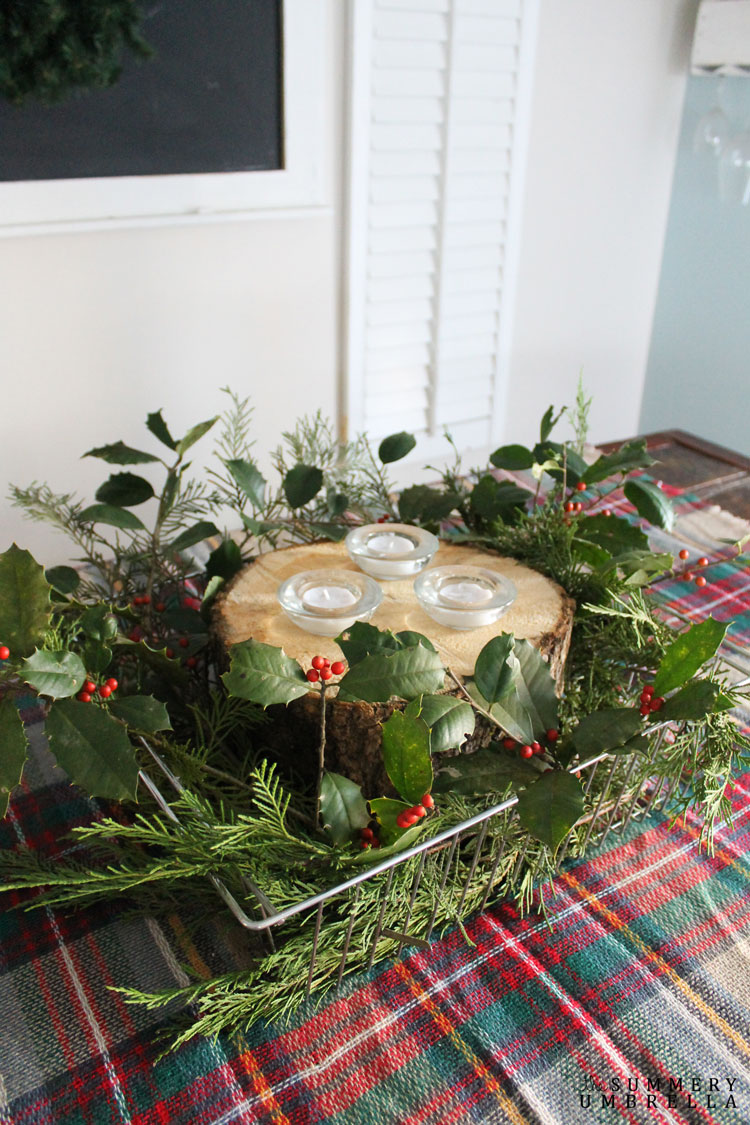 Happy Holidays,
Pssttt….
Don't forget to check out my
Decorating
projects page chocked full of DIY and decorating goodness!