My Christmas Home Tour (Featuring Our Dining Room)
Take a peek into my rustic & sled inspired Christmas Home Tour. I'm so excited to show you a few simple ideas to use in your home this holiday season too!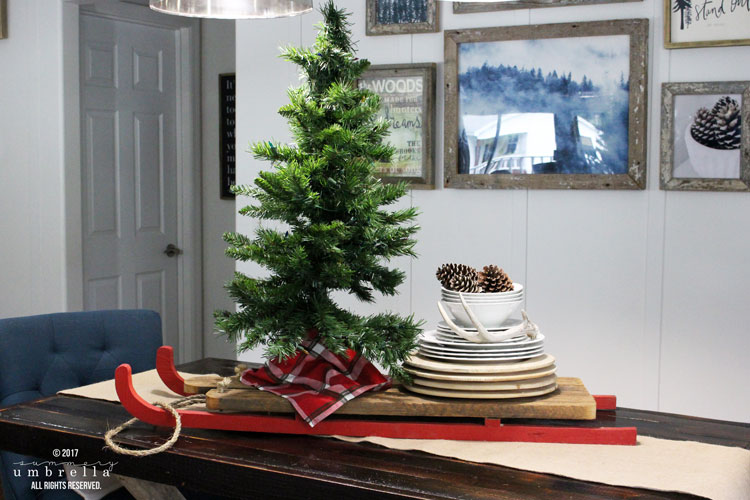 I am so excited to be apart of the 'A Christmas Tour of Homes' with a whole slew of my favorite blogger friends this holiday season! There are so many simply stunning and absolutely adorable Christmas Home Tours for this year that you most definitely need to stop by their pages (a list is at the end of this post) and show them some love. Trust me, you won't want to miss out on any of these beauties!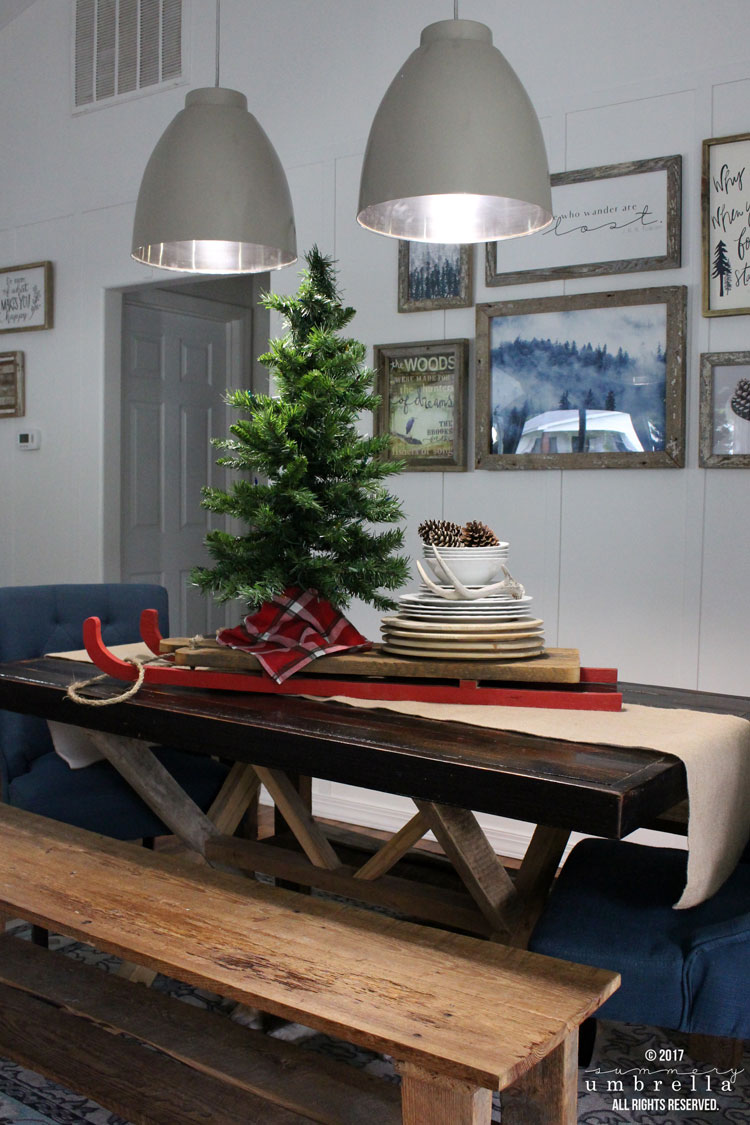 A few years back I absolutely had-to-have a vintage sled for my front porch. However, after searching for many days, weeks, and eventually months I soon realized that finding an affordable option did not exist. Well, let me take that back.
During that timeframe it did not exist. Nowadays, who knows. I stopped searching, and decided to create my own!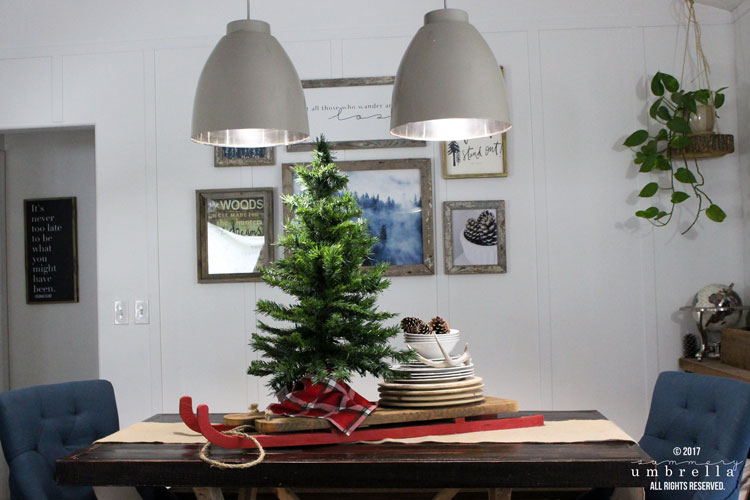 This little beauty is so easy to make, and each year I strive to use it in a new location. For instance, here are a few ideas that I've used, or one day plan to use!
on your porch (think: standing up, laying down, hanging on the door)
on a shelf
displayed on your mantle
on the floor with a/your Christmas tree on top (depending how big your sled is)
as a serving tray (similar to these photos)
on the floor (stack presents on it or even poinsettias)
against your mailbox
standing up against a wall with a wreath
Honestly, I could go on and on about how versatile a sled could be in your holiday decor, but I'll stop for now! 😉
Psssttt… want to create your very own DIY vintage inspired sled with this tutorial! Super easy, and all I used was leftover wood from around the house.

As you probably already know, I typically go for a simple and clean look with my decorating. I'm very "evergreen". As in, I like to select wall colors, furniture, and other pieces based on their ability to look great throughout the season.
With that being said, this particular holiday decor style could just as easily be dressed up if you need a little more… impact!
For example, these gorgeous burlap table runners come in three different colors (cream, natural, and red). In this post I am using the natural and red, but holy cow the cream is stunning too! You can see an example of the cream in this centerpiece post.

Plus, with this particular set-up you could easily:
add ornaments to your tree
a punch bowl and glasses for company
presents
poinsettias in pretty baskets
lights
artificial snow

My Christmas Home Tour (Featuring Our Dining Room)
Are you ready to decorate? Inspired to get started? I hope you enjoyed my itty-bitty Christmas Home Tour, and have a wonderful time decorating your home. Don't forget to check out all of these AMAZING homes for this Christmas Tour of Homes. I'll see you again next week!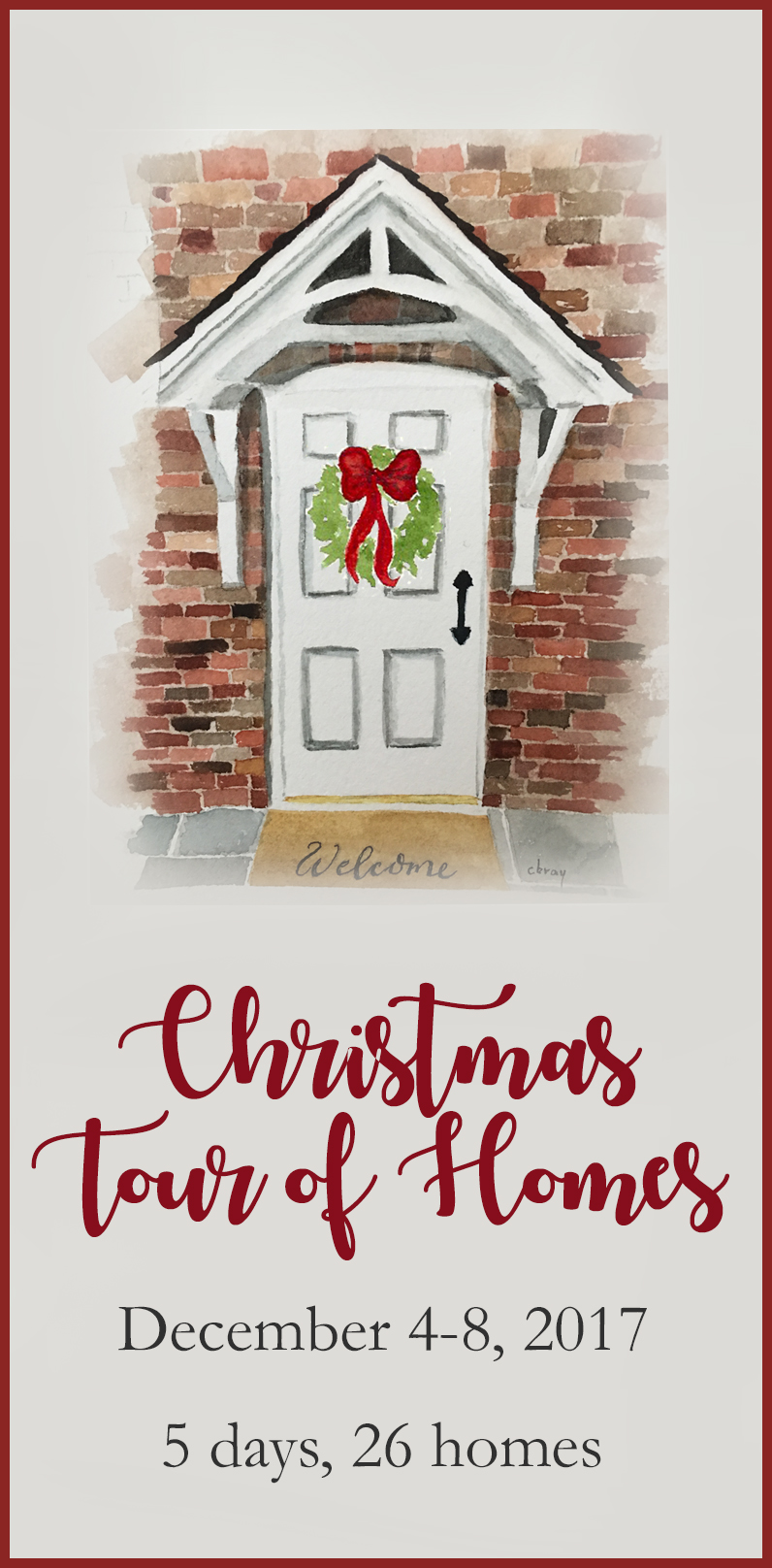 xoxo,
Linda Zahora-Cathcart

Pssttt….
Don't forget to check out my
Decorating
projects page chocked full of DIY and decorating goodness!
Please remember: All photos, designs, images, patterns, and calendars (but are not limited to) are © Linda Zahora-Cathcart | The Summery Umbrella, LLC. These items are for personal use only. You may not reproduce, recreate, or sell in any way. However, please feel free to download for your own purposes. Also, this is exclusive content so you may not share these downloads with anyone, BUT I'd be most delighted if you directed your family and friends to this membership program. In fact, I'd be honored and thrilled. 🙂 Thank you for your understanding!​​​