Twinkle All the Way: Jolly Christmas Bedroom Decor Delights
Transform your space with vibrant Christmas bedroom decor, infusing joy into every corner. Learn how to infuse the joy of the season!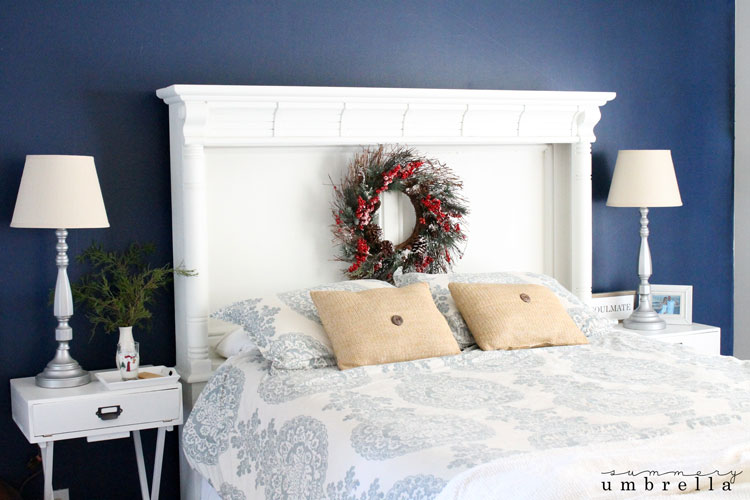 Do you typically decorate your master bedroom or even guest bedrooms for the holidays?
As the sleigh bells start to jingle and the festive season knocks at our doors, it's time to deck the halls—and yes, that includes your cozy sanctuary, your bedroom! Transform your sleeping haven into a festive wonderland with some merry, magical, and oh-so-cheerful Christmas bedroom decor. Let's dive into a world of holiday whimsy and joy as we explore how to infuse every nook and cranny with the spirit of the season.
This post does include some affiliate links, but they are for your convenience. I promise! Please click here to read my full disclosure policy.
Bedeck the Walls and Windows
Twinkling Lights and Garland: Dress up your bedroom windows with fairy lights or charming garlands. Hang them delicately to create a magical ambiance that envelops your room in warm, glittering light.
Festive Wall Art and Decals: Adorn your walls with festive wall art or decals, celebrating the spirit of the season. Choose designs that bring a smile to your face and a dash of holiday magic to your bedroom.
Deck Your Dreamy Bed
Festive Bed Linens: Swap your regular bed linens for those brimming with holiday cheer. Think reds, greens, or even cozy tartans that evoke the joy of the season.
Plush Pillows and Throws: Accentuate your bed with plush, holiday-themed pillows and throws. Sprinkle in some joy with designs like snowflakes, reindeer, or classic Christmas quotes.
Sprinkle Joyful Accents
Magical Accents: Incorporate small magical accents like twinkling snow globes, tiny Christmas trees, or adorable figurines. These little touches sprinkle joy around the room.
Festive Scented Candles: Enhance the holiday feel with scented candles—think cinnamon, pine, or sugar cookies—to fill your bedroom with delightful seasonal fragrances.
Create a Cozy Reading Nook
Festive Reads and Nooks: Designate a cozy reading nook adorned with seasonal-themed books or heartwarming tales. Surround it with fairy lights, a soft throw, and maybe even a hot cocoa station for the perfect holiday escape.
Looking for other holiday inspiration?
Magical Final Touches
Hang a Festive Wreath: Adorn your bedroom door or a prominent wall with a festive wreath. Let this cheerful circle set the tone for holiday delight as you enter your seasonal sanctuary.
DIY Holiday Crafts: Get creative with DIY holiday crafts! Personalized ornaments or handcrafted decor add that unique touch to your bedroom, making it truly yours.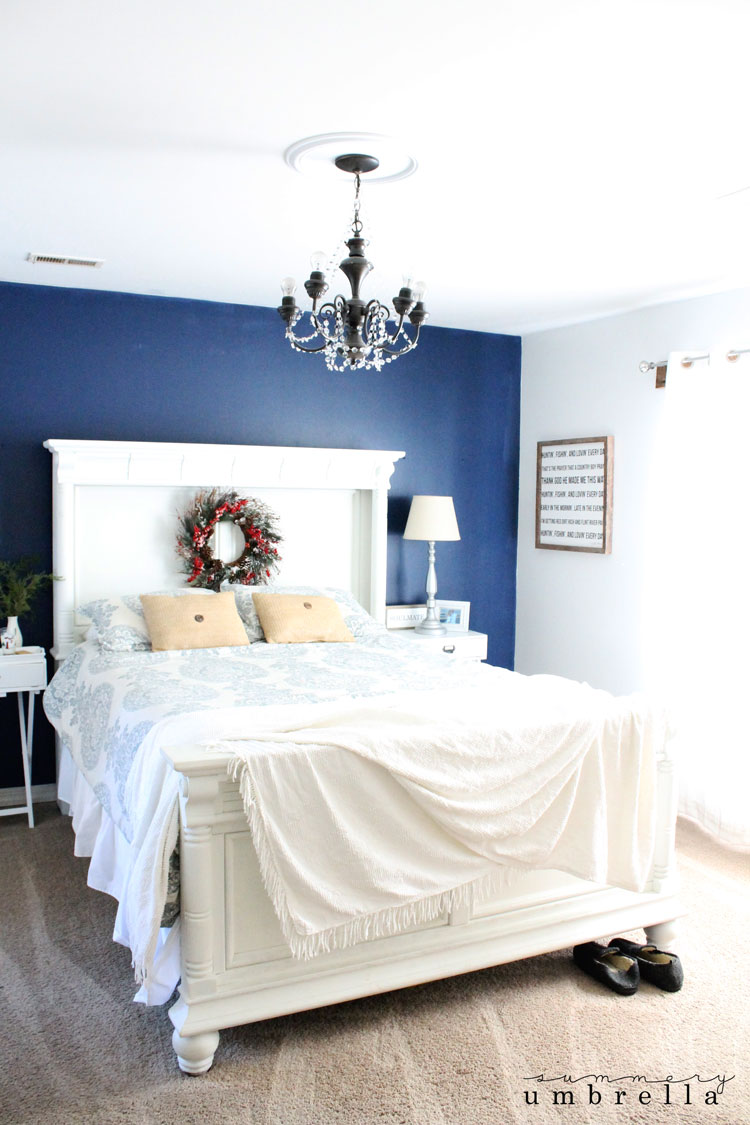 Just remember, you don't need a ton of decor to make any room of your home sparkle and shine. All you need is a few well-placed items to set the entire mood. Don't want to spend a lot of money?
No problem! Think flowers, nature, change your pillows/throws from one room to the next, or even paint. If I had the time I'd love to paint my home different colors for each season. Yea, yea, yea. I know. It's crazy, but I'd still love it!
Happy decorating!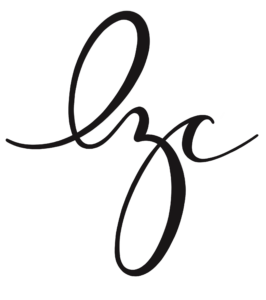 Pssttt…. Don't forget to check out my Decorating Projects page chocked full of DIY and decorating goodness!
Let's be Social