Rustic and Vintage Inspired Spring Table Centerpiece
Learn how to create a Rustic and Vintage Inspired Spring Table Centerpiece with items you already have. All you need is something vintage and nature!
What do you enjoy creating when you have a free minute? Is it a recently discovered hobby, maybe from your past or just something to keep you busy?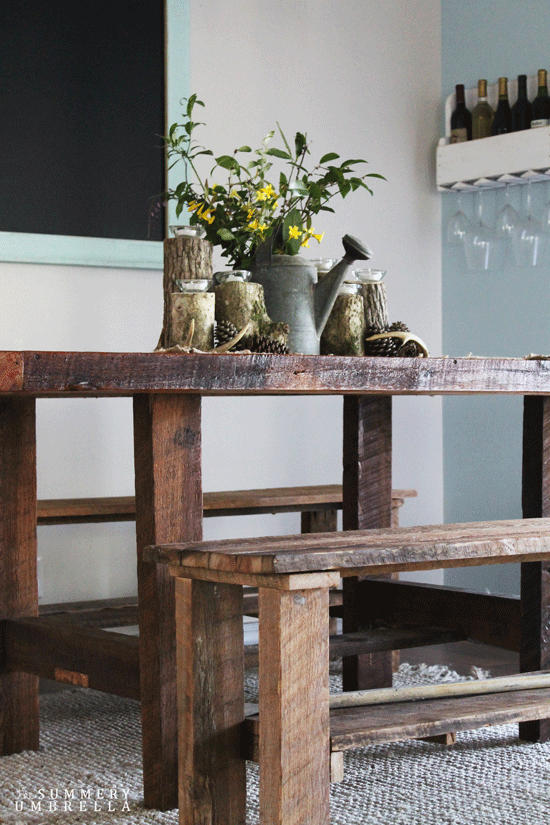 I've never exactly been a little-miss-Betty-Crocker-homemaker-type. Surprised?
Honestly, that's just never been me. I like a clean home, and I've been know to be a little crazy when it comes to organization.
Looking for more table ideas?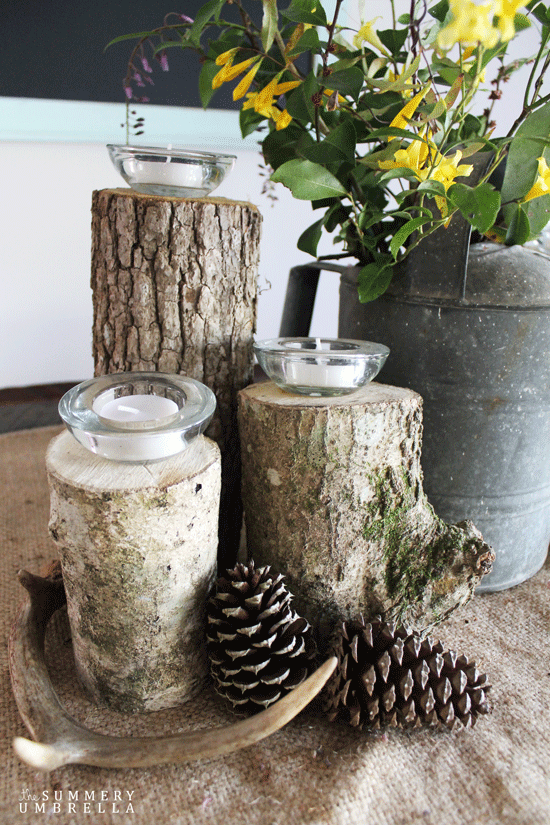 However, until recently I never would have even thought to create a centerpiece for my table. Isn't that crazy? Now… I can't go without one!
Ever since I started my own business, became a mother, and then took a major leap and quit my day job I've found joy in the littlest of things.
One of those things just so happens to be creating beautiful, spring table centerpieces and using nature throughout my home to present a comforting place for both friends and family.
All of the items that were used in my centerpiece were things I had around the house or yard. What's that saying? Waste not, want not? That's all me, sugar pop! 😉
This little guy is named Duke, and he's one of our rescues. We think he's some sort of boxer/lab/pit mix. Not really to sure, but he is actually one of the sweetest and happiest dogs I've ever met. He just has this ridiculously sad face whenever he lies down. How awful is that!? Gets me every time!
Just remember:
"Whatever you do, be a good one." –Abraham Lincoln

Happy Monday!
Pssttt…. Don't forget to check out my Decorating projects page chocked full of DIY and decorating goodness!