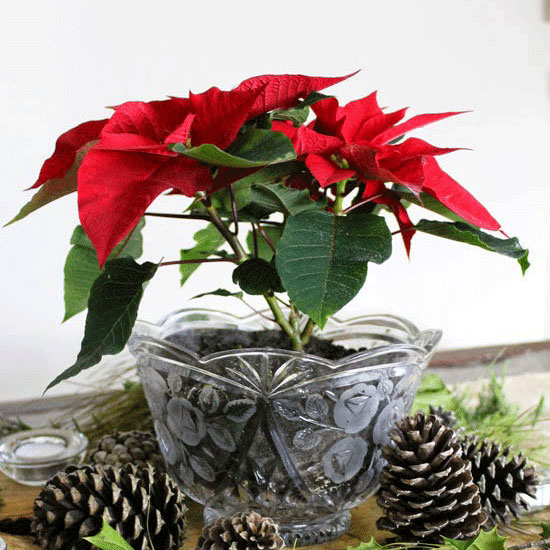 Merry Christmas, friends! Looking for a last minute Christmas table idea? This super simple arrangement is perfect for the holiday season. ENJOY!
Merry Christmas Eve!! Are your stockings hung by the chimney with care? Are your kids driving you crazy… err… I mean, ready to be snuggled up in their beds dreaming of sugar plums that are dancing in their heads?
Or, do you at least have all of your gifts wrapped? Yup?
Then you're doing pretty good! Mike and I finally finished up all of our wrapping last night for Miss Ava, and enjoyed a few absolutely delicious drinks while doing it. Have you ever tried the adult version of eggnog?
Holy cow it was AH-mazing!! Plus, we were able to enjoy them in our brand new
mule mugs
that we received as a Christmas gift from our neighbors *you guys rock!*. If you haven't tried one before I highly recommend! They really keep your drinks cold, and you know me… I love the copper and patina look going on.
So, I thought I would share just one more Rustic Christmas Table Centerpiece, and then we can move onto spring! We'll just bypass the whole winter season all together this year because apparently the weather in NC has decided to just that anyways.
Looking for other holiday inspiration?
Rustic Christmas Table Centerpiece
Anybody else having similar crazy weather? Don't get me wrong. I'm not a fan of the cold, but humidity in the winter is not exactly what I was aiming for either.
Oh well, as long as we don't have a hurricane we'll be good to go! Everything else we can deal with along the way, right?!
Happy Christmas to all, and to all a good night!
Pssttt….
Don't forget to check out my
Decorating
projects page chocked full of DIY and decorating goodness!