How to Create DIY Christmas Ornaments Out of Wood Signs
Signs aren't only for your walls. Your Christmas tree needs love too! Try these DIY Christmas Ornaments by The Summery Umbrella now!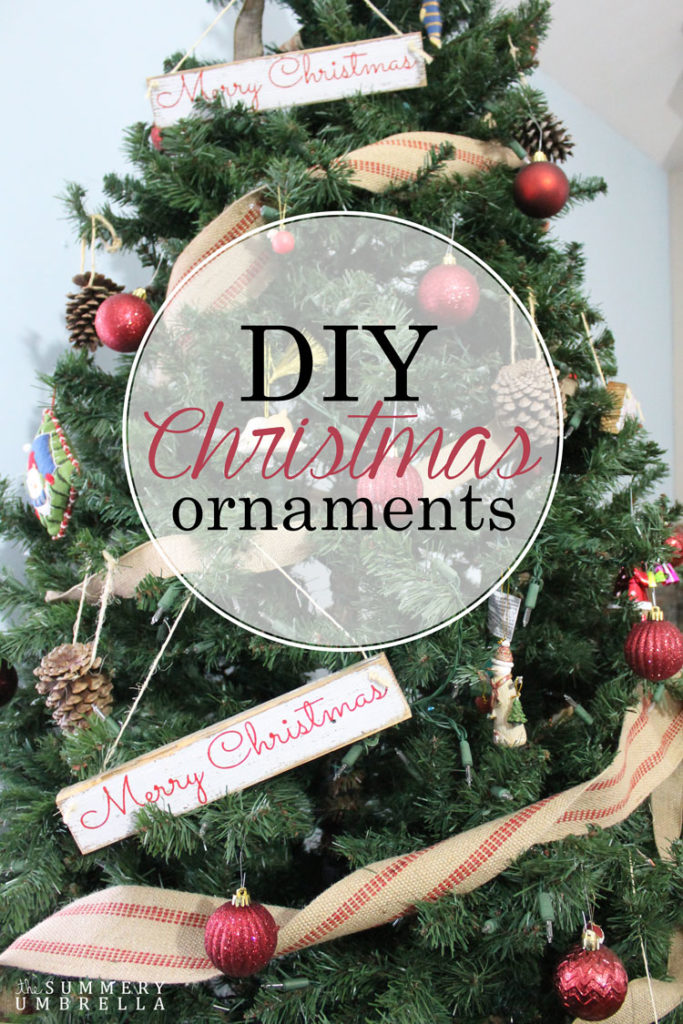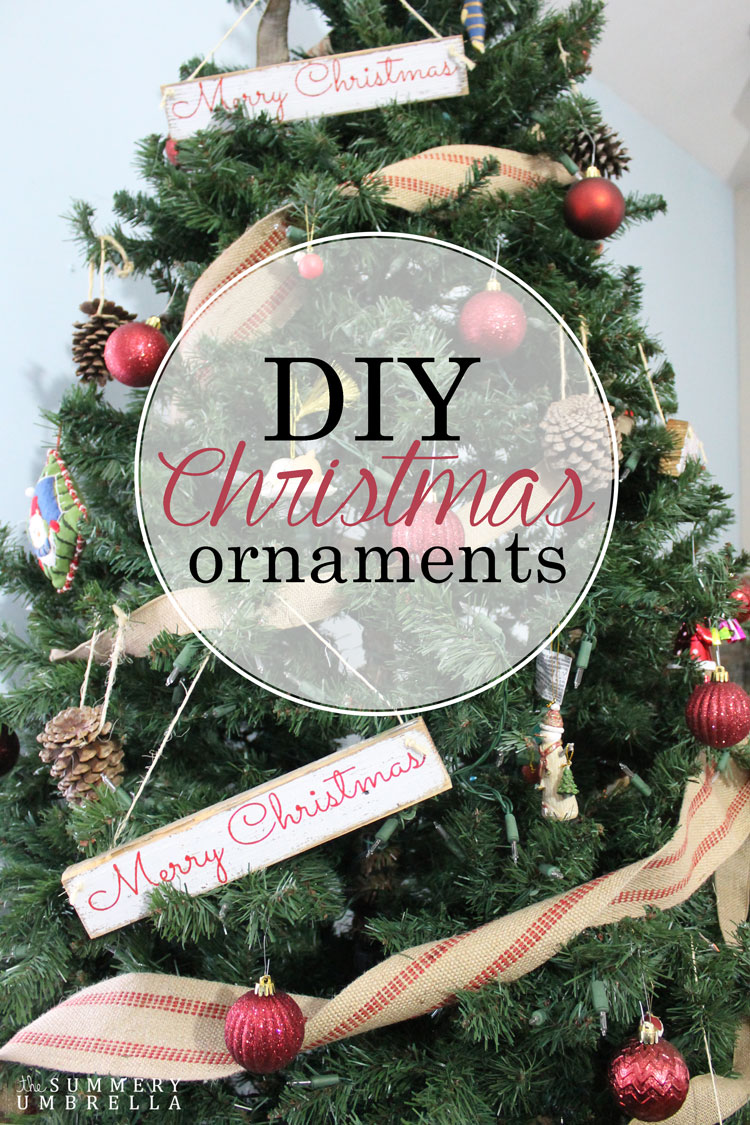 Signs On the Christmas Tree? YES!
Recently it has occurred to me that I have never tried putting signs on my Christmas tree. Can you believe that?!
Me… a sign maker.. never using my talent on my Christmas tree. It's practically blasphemy.
But don't worry. I have already taken action and punished myself (no dessert for me tonight–I nearly cried ;), and have corrected my mistake with these gorgeous DIY Christmas Ornaments.
Supplies Needed
All you need is some scrap wood, paint, and your stencil maker (I'm obsessed with my Silhouette Cameo).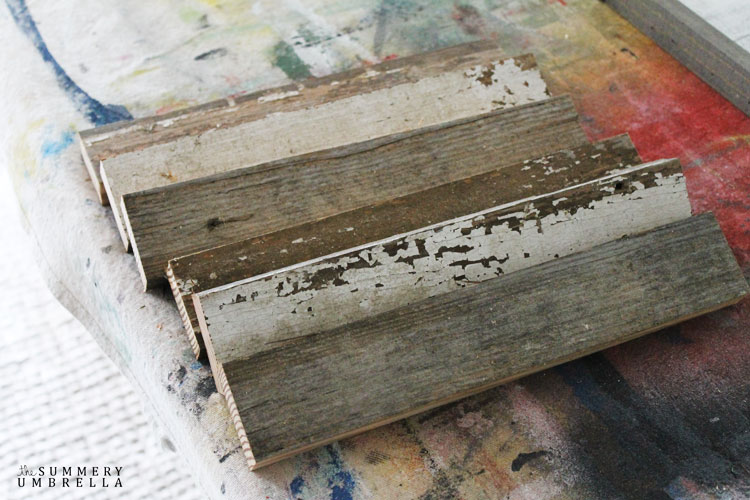 My Favorite Craft Paint
You can use any paint that you'd like, but my favorite is Fusion Mineral Paint. Why?
1.) It goes on superrrr easy!
2.) There's a built-in top coat so you'll rarely have to do more than two coats on anything–trust me on this one. I've used it on nearly everything!
3.) Incredibly durable. This is an absolute must in my household because my family can be a little rough on our items.
I really cannot rave enough about how well this paint works, but don't just take it from me. Check out a local retailer in your area and try out it out ASAP! Oh yea, just in case you were wondering this particular color is Lamp White, and then I used Liquitex Professional Spray Paint in Cadmium Red Deep Hue.
Best Size for Christmas Sign Ornaments
How cute did these signs turn out? I only did four of them approximately 12″ long x 2″ wide, but you could definitely create them in any size or as many as you would like.
How to Make Your Own Stencil
Need some help creating your own stencil? Don't worry, love. I got your back! Check out this tutorial that will walk you through all the steps you'll need.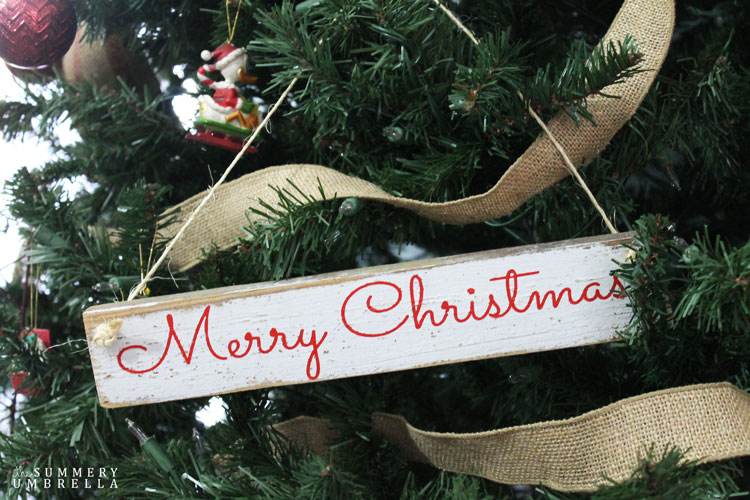 I figured since we were also using a lot of Ava's favorite ornaments, red glittery balls (also a requirement of Ava's), and pinecones galore it would be a little overwhelming to do any more than four. However, that's just me! I like to stay on the simple side of things.
So, this weekend when you're avoiding the cold try making your own DIY Christmas Ornaments for a unique look and heck, go ahead and make yourself a large cup of hot chocolate too. You've earned it!
More Hand Lettered Files
[product_category category="svg-christmas" per_page="12″ columns="4″ orderby="title OR date" order="asc OR desc"]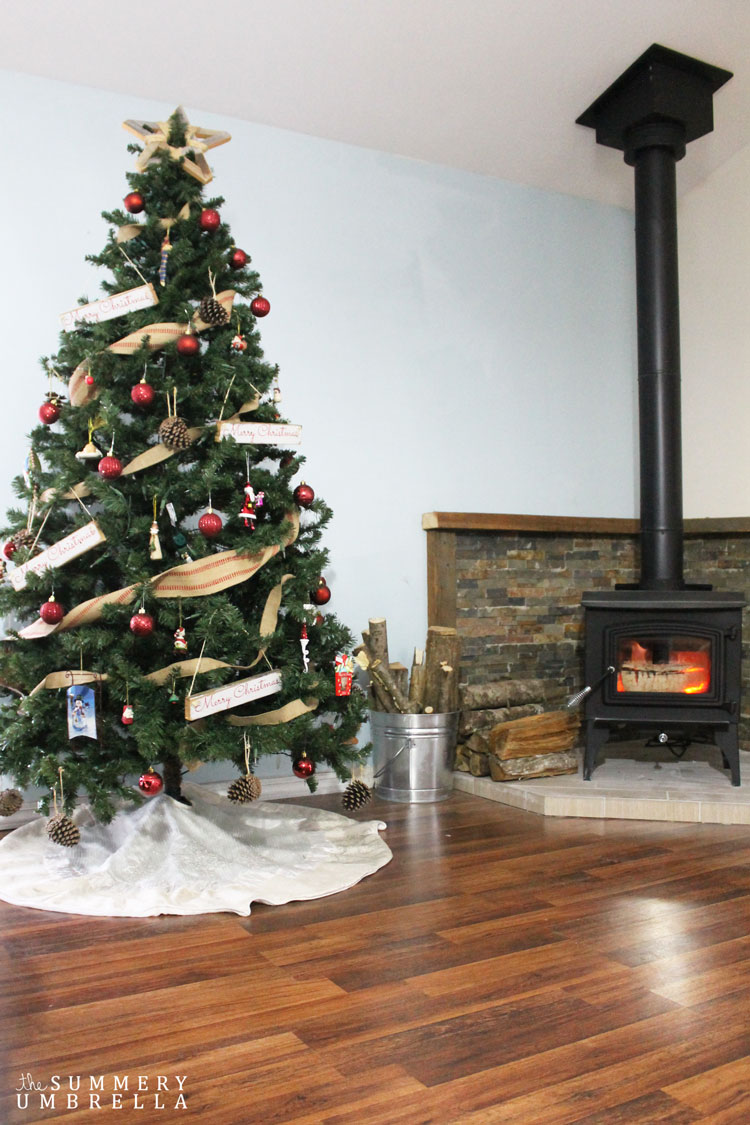 These festive Burlap Christmas Signs would look really cute turned into ornaments as well!
How to Create DIY Christmas Ornaments Out of Wood Signs
Stay nice and toasty this weekend!
Pssttt….
Don't forget to check out my
DIY Signs Projects
page chocked full of DIY and decorating goodness!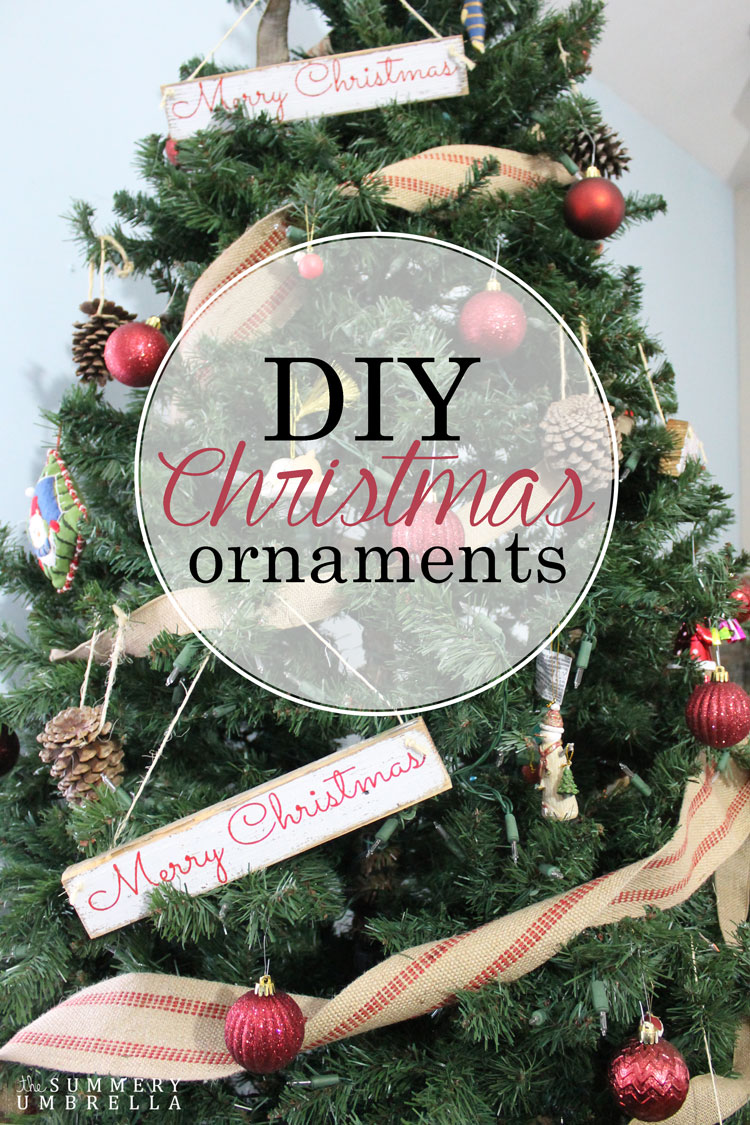 Looking for more DIY Christmas ideas?