Amazingly Natural and Rustic Christmas Table Idea
This rustic Christmas table idea is coming your way! You won't want to miss out on this simple and beautiful way to use nature with your table setting.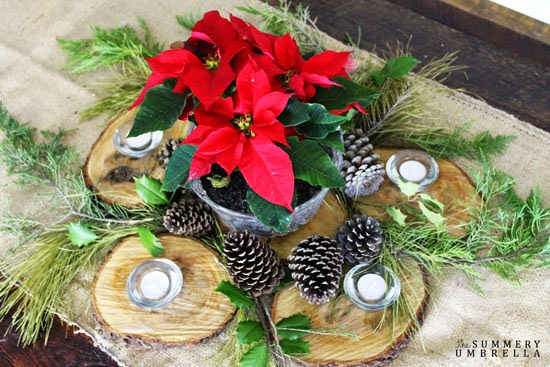 Rustic Christmas Table Idea
This holiday season is very special for Mike and I for a few different reasons:
1.) Ava is old enough to finally understand what gifts are, that she can "request" gifts (trust me, she has no problem doing this!) and also putting two and two together on who Santa is.
2.) We're going to have Kayla, Ryan and Ava for Christmas. Yay! 🙂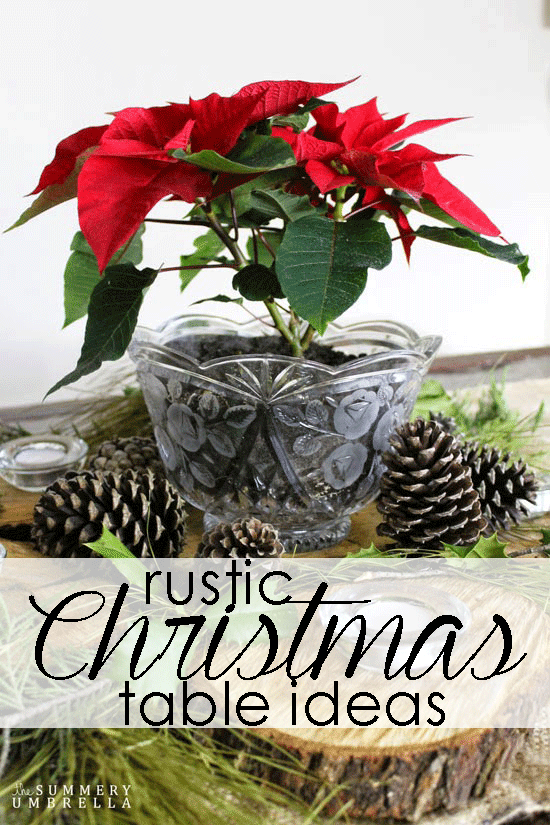 3.) We have a lot to be thankful for. Mike retired from the USMC a few months back and now is going to school for his dream job, I was able to quit my day job to pursue my own life goals, we have a beautiful new home, and also an even better outlook for our future.Isn't it awesome watching your child grow up? I never thought I'd be the type of parent to just stare in wonderment at my daughter. But you know what? I do! It's truly amazing to see her put concepts together and watch the understanding take place across her face.
Looking for other holiday inspiration? Check out these beauties below!
Plus, I have truly loved getting her gifts this season. If it was up to her, I do believe she'd have one of everything down every aisle of any toy store. Some of it not even for her! She likes to tell me which gifts she would like to give to the boys. They typically consist of trucks, boats and other similar items, but every once in awhile she'll announce that the new Disney Princess Rapunzel Castle would be perfect for such and such boy. Ahh… to be this young again 😉
Now as for the teenagers… they are a completely different story. They absolutely crack me up! I do believe that Mike and I have asked each of them a dozen times what they would like for Christmas. My absolute favorite answer was … chocolate. Wouldn't this world be a much happier place if all we wanted was chocolate?!? I heart them.
It's so easy to get caught up in our own day to day life struggles that sometimes I forget to remember how hard I have worked to get to where I am, and how truly happy I am to have accomplished so much at my age.
Even though I still have a lot to accomplish before I'm done with this world it's so nice to know that I have the chance to do it!
This holiday season I encourage you to remember the simple things in life. Family, friends, pets, a roof over your head, food on the table, your health and just overall having the opportunity to live your life to the fullest potential that you put into it.
Follow me on:
Pssttt…. Don't forget to check out my Decorating projects page chocked full of DIY and decorating goodness!