Colorful and Festive DIY Christmas Signs
Do you have an old sign that needs a quick refresh? Try something new with this Colorful and Festive DIY Christmas Signs tutorial that is super easy for you or your children!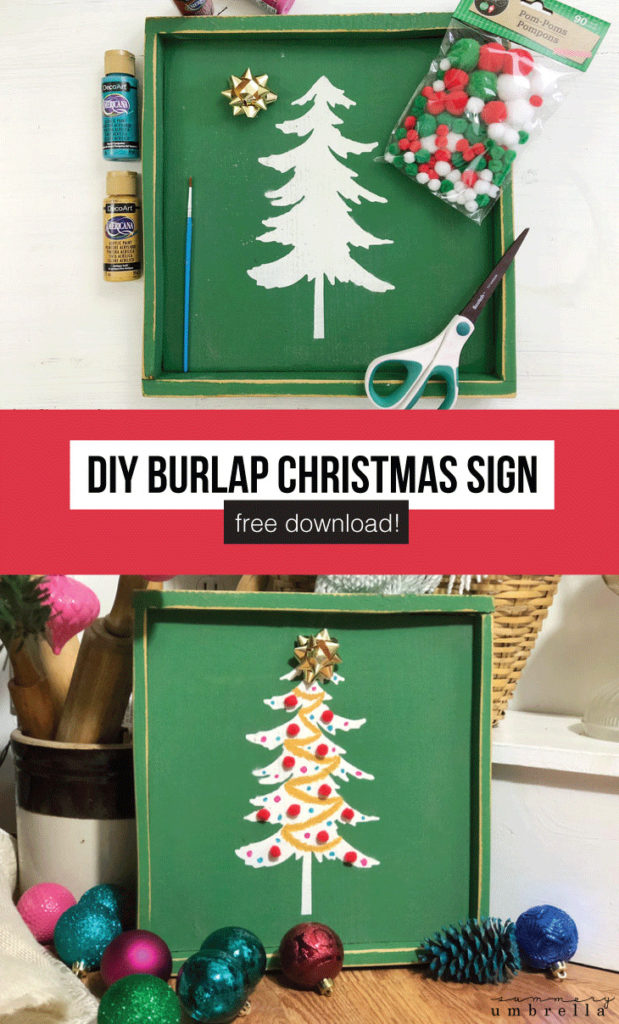 Do you have a few signs around the house that you've either purchased or made yourself, but no longer have a purpose for them?
Don't worry, I feel your pain!
I have a few previously constructed DIY Christmas Signs that I no longer enjoy, but I also don't want to throw them out either.
For instance, I created a few Christmas tree signs like the one you see below a couple years back, but unfortunately the color never grew on me. So, what's a girl to do?
That's right, my friend, create new, festive DIY Christmas Signs full of colorful and holiday goodness!
Colorful and Festive DIY Christmas Signs
Tools and Supplies
1 – Sign to repurpose
Bows
Instructions
1. Get out some of your favorite supplies.
I've listed a few of my favorite supplies above, but feel free to use your imagination!
2. Attach or paint your supplies onto your sign.
You can use anything from super glue to a staple gun to attach your items, but another idea would be to even drill holes and run ribbon through it for an interesting 3D effect.
Learn how to paint garland with the tutorial below!
3. Finish up with details.
And that's all! Add your final details to your DIY Christmas Sign and call it a day.
You can keep this beauty for yourself, or use it a DIY Christmas gift for a close friend. Either way, somebody's going to love your new creation!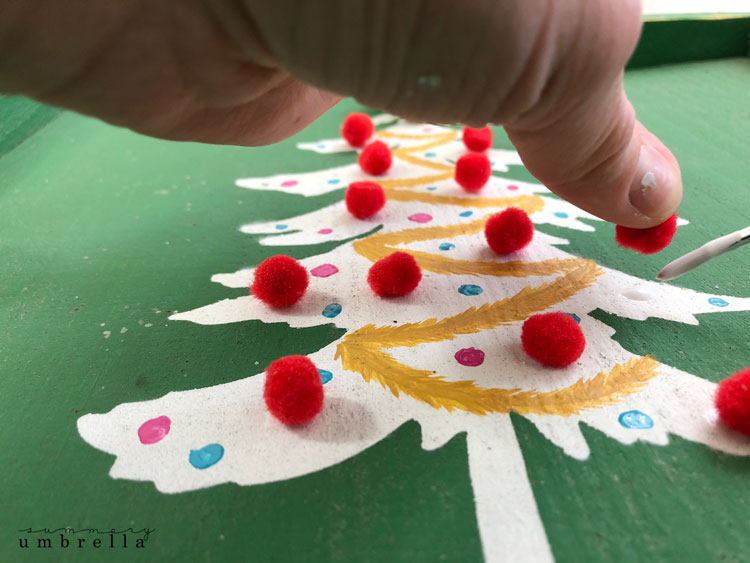 And as an extra special treat I'll even include this FREE Christmas Tree SVG that I used on my own sign many, many moons ago.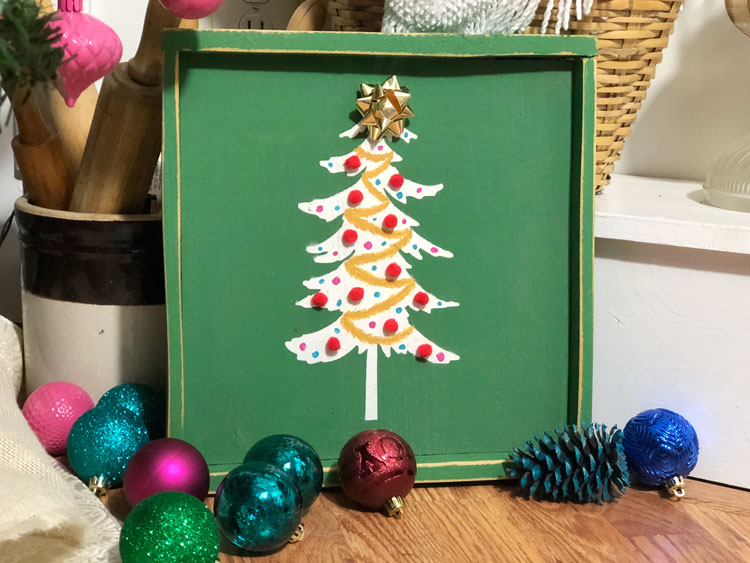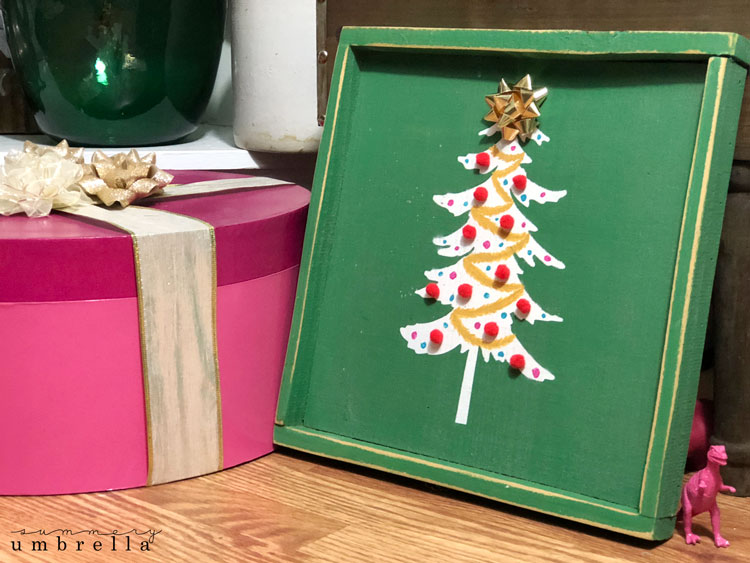 Need a little inspiration? Check out these too!
DIY Cookies for Santa Plate with FREE SVG!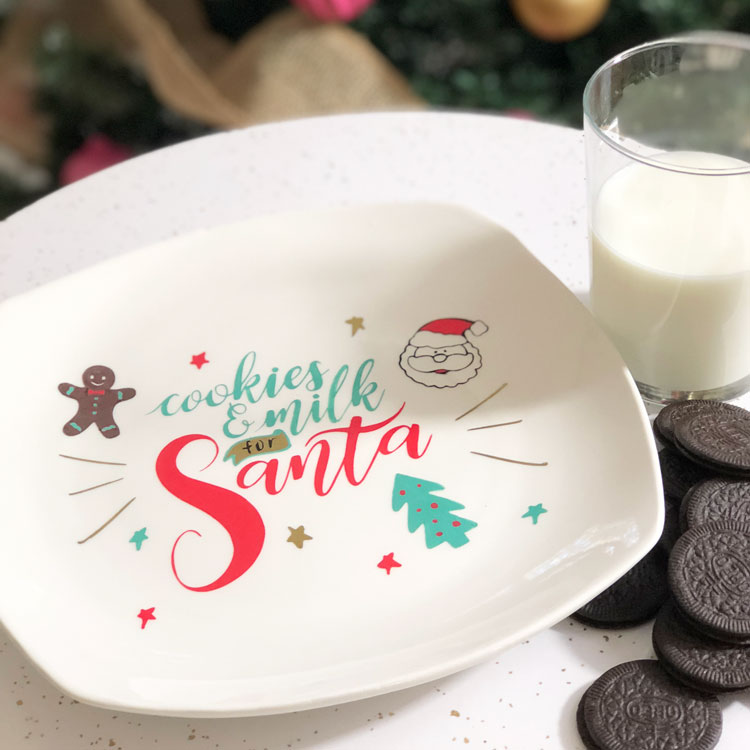 Create Your Own DIY Vintage Sled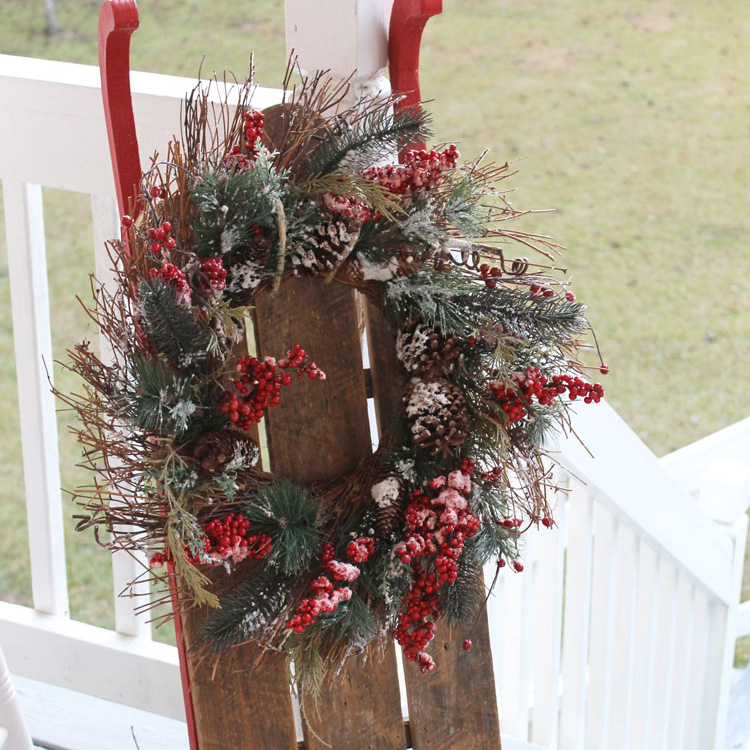 Easy Merry Christmas Ornament Signs
Hope you enjoyed, and have a great week!

Pssttt…. Don't forget to check out my SVG projects page chocked full of DIY and decorating goodness!
Looking for more DIY sign inspiration?