My Simple and Rustic Christmas Front Porch
This super simple and rustic Christmas front porch is not only easy to put together, but also amazing on your wallet as well. All you need is a few items!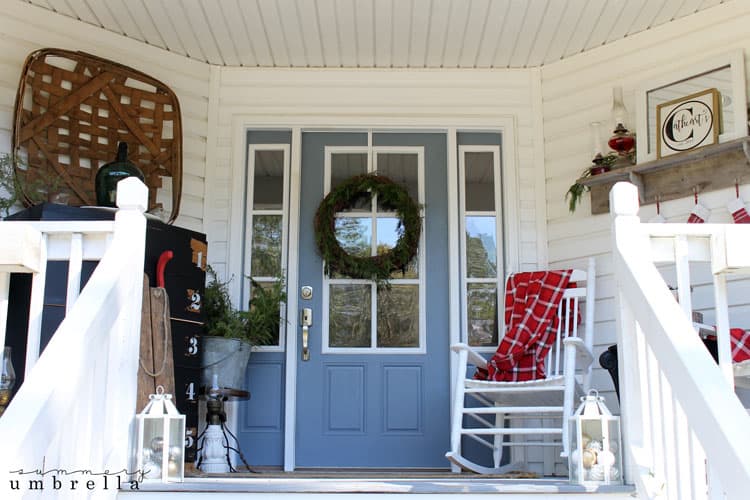 For the past few weeks my front porch has been halfway between fall decor with a twist of the upcoming holiday season.
Yea… just a little scary!
I'm pretty sure I've mentioned this before, but just in case I haven't, I am a slowwwww decorator. Like, the slowest. However, I'm exactly the same way when I'm designing a new product as well. So, I'm not too surprised that my decorating style is the same way!
My decorating style goes like this:
I have an idea
I put my idea/design up in my home
Then, I stare at it for a week or so
Finally, I make a decision if it'll work or not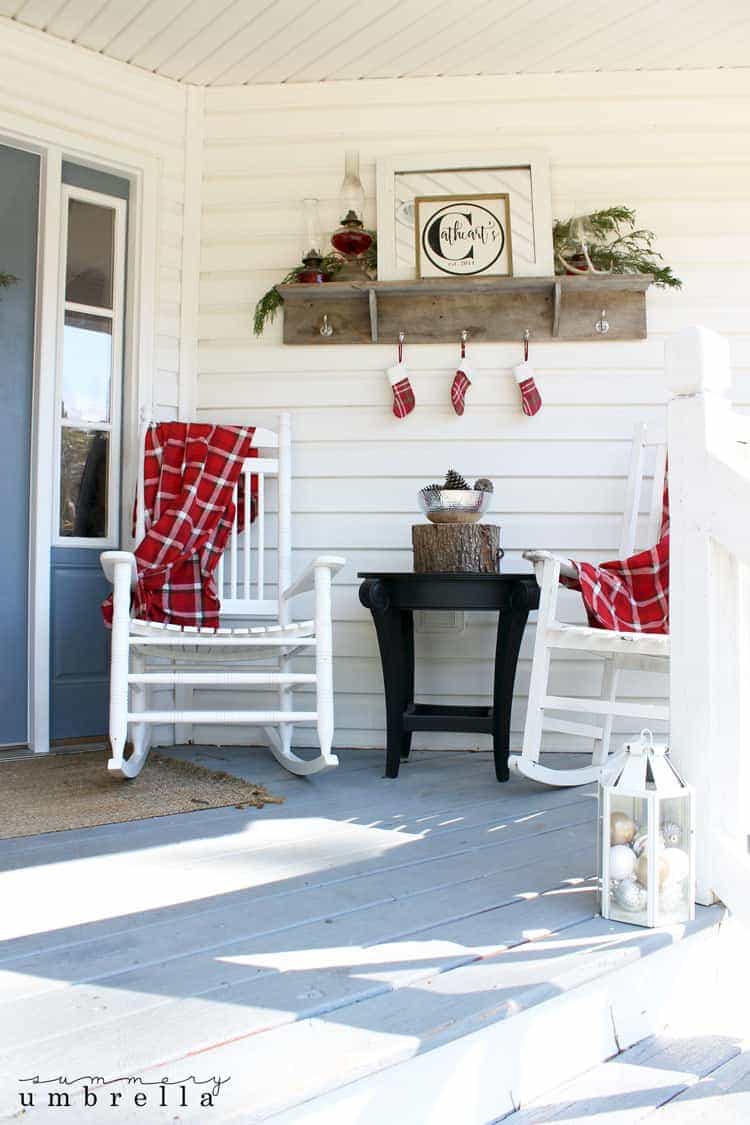 Craziness, right?!
Sure, I can make quick decisions if necessary, but you see… I have this problem. I *cringe* change my mind a lot. Like… a lot!! In fact, just the other day we had friends over and their daughter said to me, "I just love coming over to your house. It's always different every time we come!"
And, you know what? She's completely right.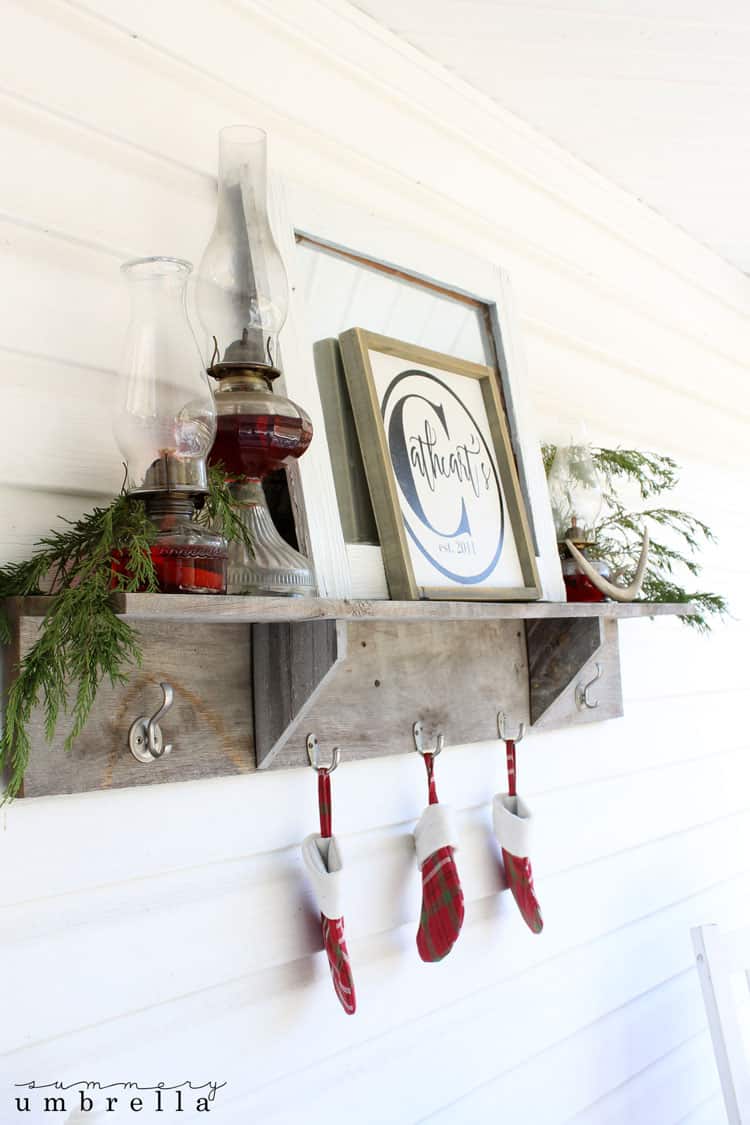 Thankfully with our front porch though it is so small that there aren't too many options when it comes to moving things around. So, I choose a few statement pieces (the dresser, table and rocking chairs, and then the above shelf), and they allow me to mix and match throughout the seasons however I'd like. It definitely makes decorating super easy!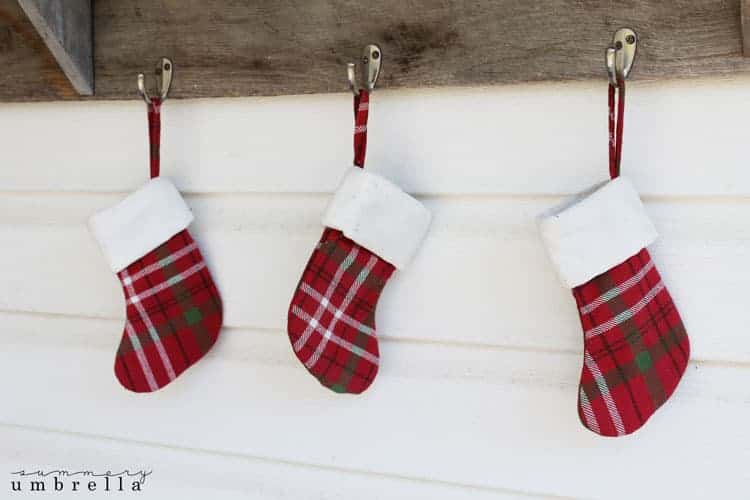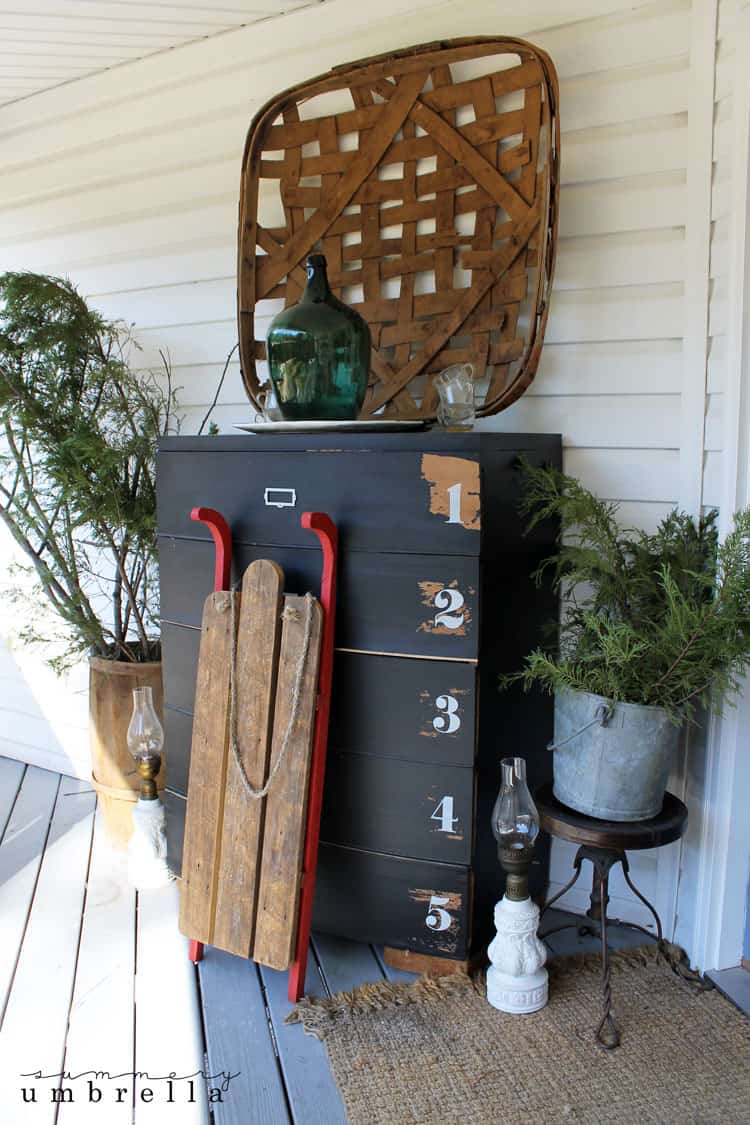 For instance, decorating with a rustic flair really allows me to not only keep my costs down when it comes to decorating for the holidays, but also to bring in that beautiful and natural essence that I do love so much.
This wreath (which can be purchased at Walmart, Amazon, and even a lot of local shops) is one of the best items I've ever purchased. For the past few seasons I've reused it with just different flowers and foliage that can easily be taken in and out.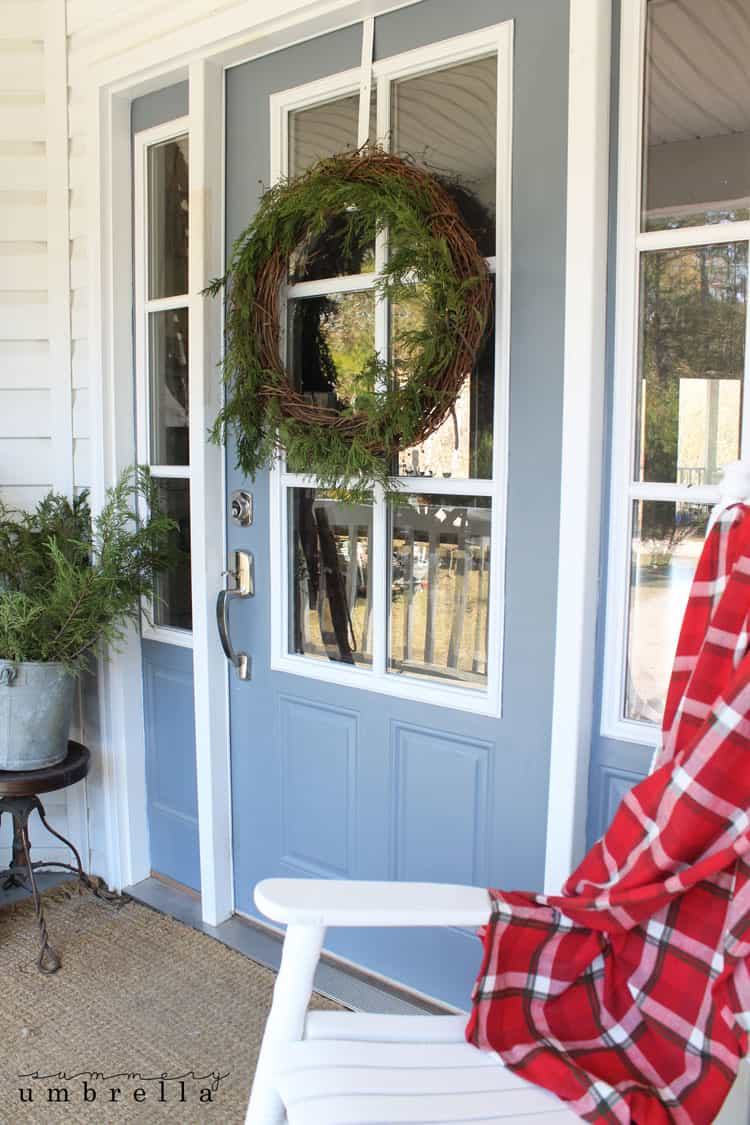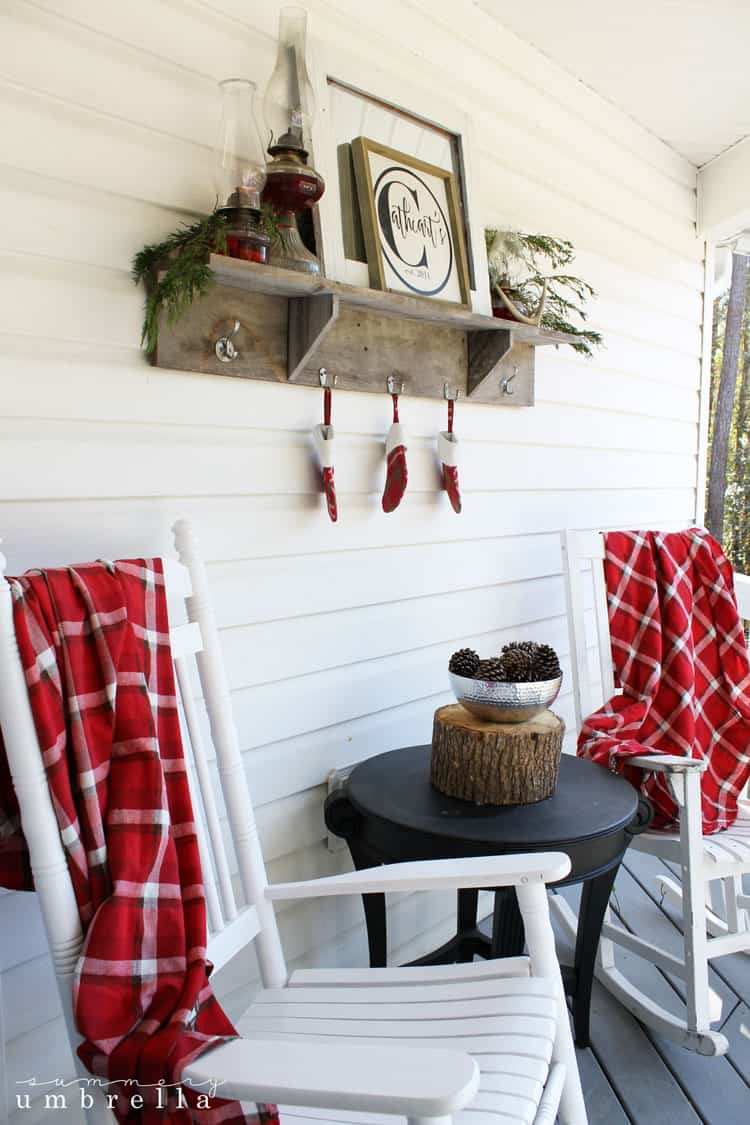 Pssttt… those "blankets" on my rocking chairs are actually tablecloths! I didn't want to spend $20+ for each just to have them outside for a month. I'm sorry. That just seems silly to me. So, instead, I bought these for $10, and they worked out exactly for what I had in mind!
Rustic Christmas Front Porch
Hope the rest of your week goes fantastically, and I'll meet you here again in a few days. On Friday I'll be revealing my entire holiday home tour! I'm so excited, and can't wait to show you 🙂