Rustic and Colorful Fall Front Porch
I love combining rustic & vintage gorgeous pieces with colorful modern elements into all of my decor. This fall front porch is no different. MUST PIN!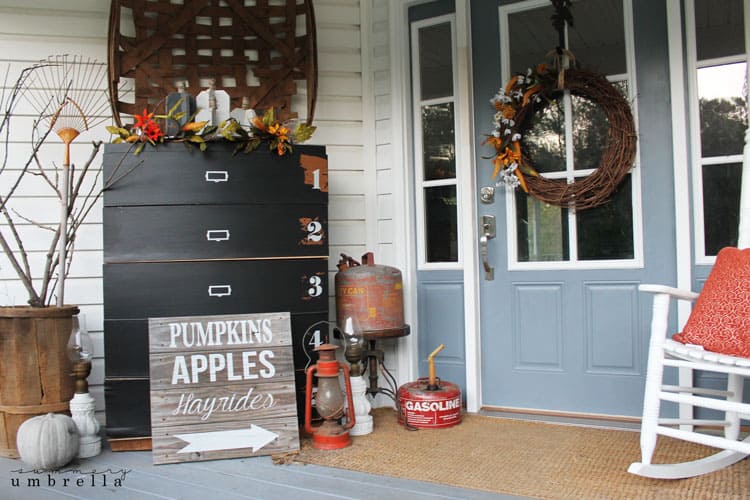 If you've been following along with me on my Facebook or Instagram page you'll already know that these last few weeks have been a little crazy for the Cathcart family household.
1.) It's that time of the year where the shop gets a little crazy AND
2.) Hurricane Matthew. Need I say more? Thankfully the actual hurricane didn't hit good ol' North Carolina full blast, but the flooding was pretty horrible.
Needless to say, Mike, Ava, our three dogs, and I decided it was best to pack up and visit family and friends for that horrendous week. It was actually a really nice break considering the circumstances. We ended up getting almost four feet of water underneath our house (it was projected at six to seven feet!), and thankfully the damage was minimal.
However, this event has definitely thrown off my entire month. I've been working nonstop to catch up this past week, and I am happy to announce that I'm almost back on track. Such a relief!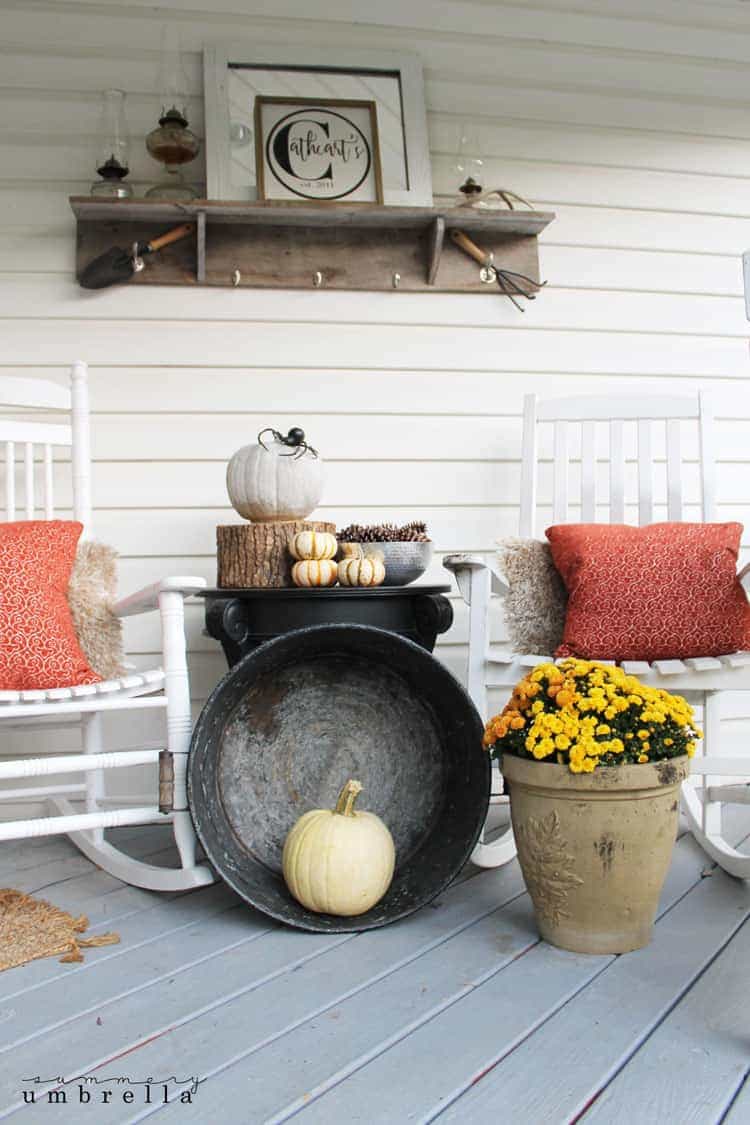 Ok so, I have admittedly been ready for fall for probably a month now. The front porch was decorated and "flowered", and guess what I did? I didn't take pictures immediately.

I kept hoping the flowers would bloom and expand more in their planters, that I'd be able to find more pumpkins, or other "needed" decor.
Ugh. I'm kicking myself now.
Then, sometime during and after the hurricane all of my mums died. Boo.
Moral of the story… don't wait.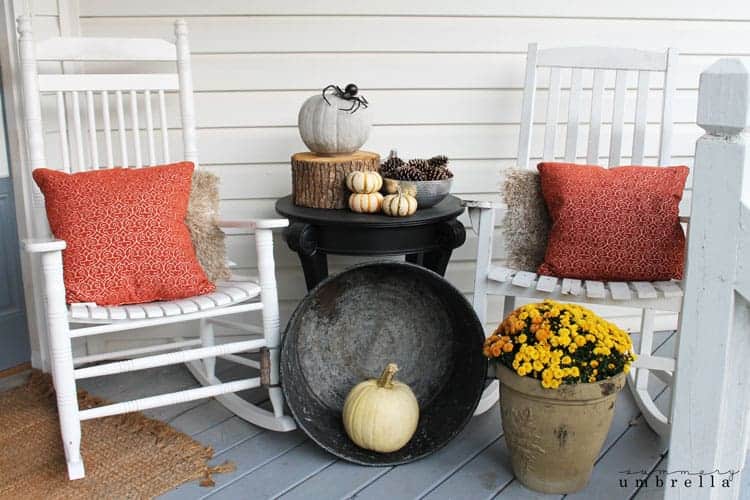 Miss Ava was bound determined to add a little bit of Halloween (with this spider) to our front porch even though we don't typically get trick-or-treaters in our neighborhood.
Honestly, I don't blame them. Who wants to walk up a million stairs to each front door just for candy?
Not this girl!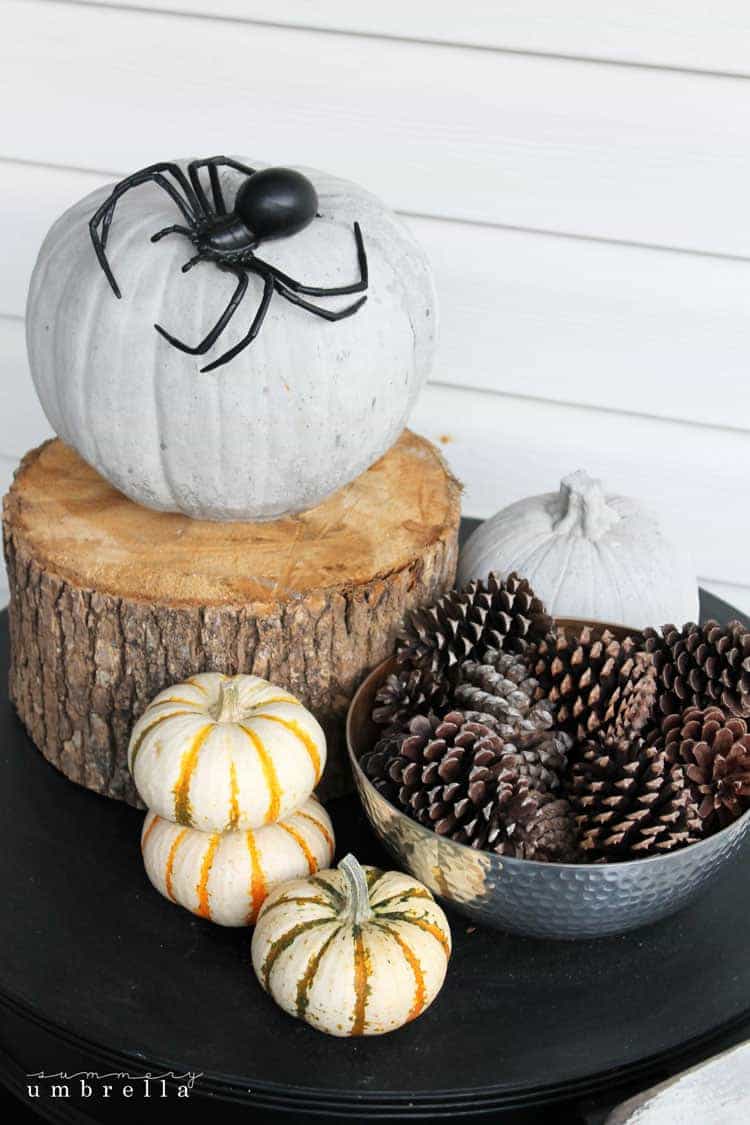 Looking for more Fall inspired DIY projects?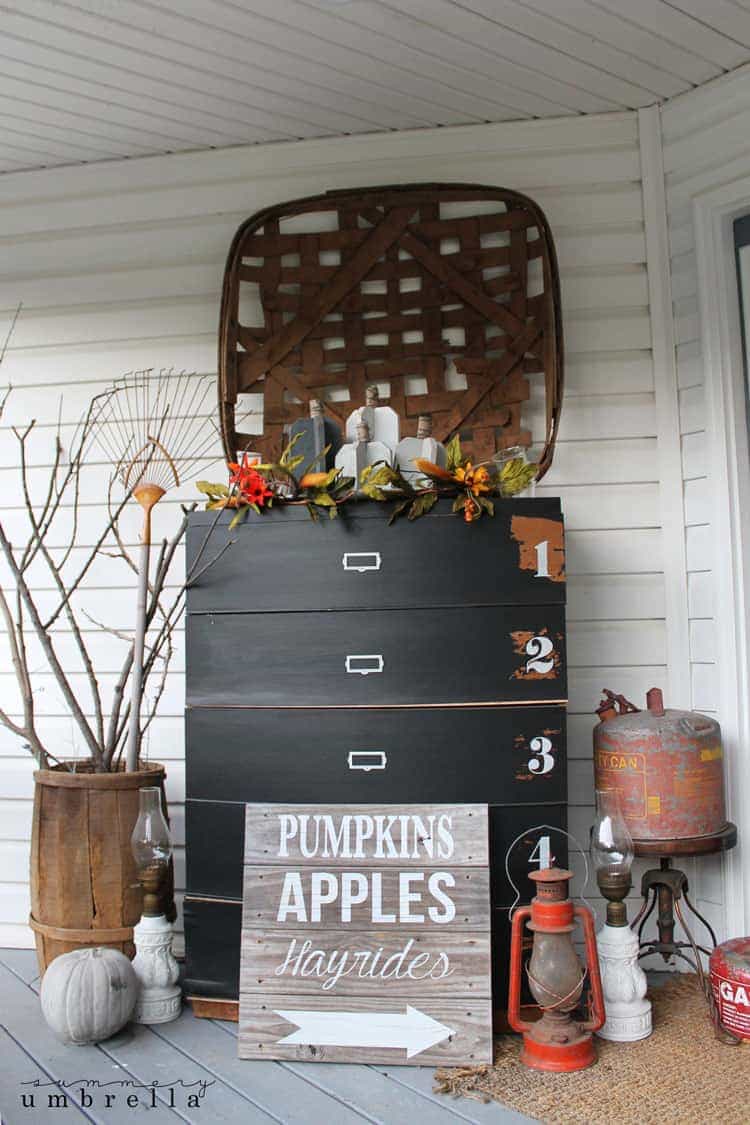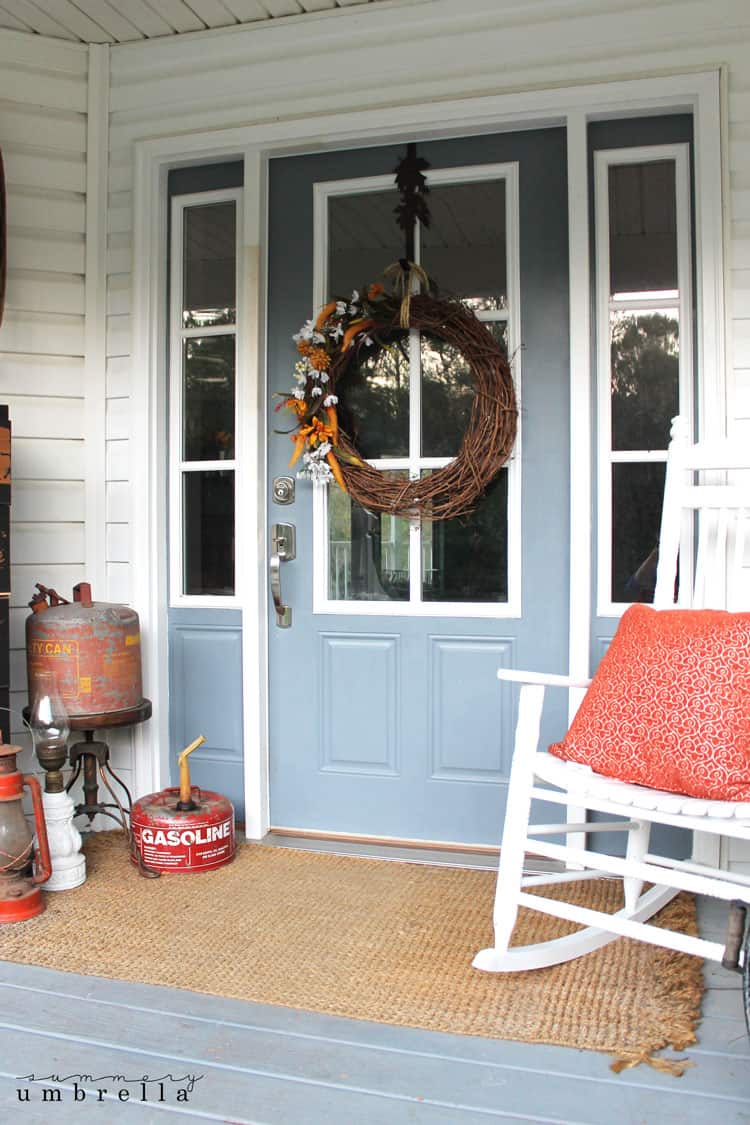 Rustic and Colorful Fall Front Porch
Thanks again for sticking around during this exciting and trying period of the year. You absolutely have NO idea how much it means to me. It's such a blessing to be able to do what I love every single day and I wouldn't change a minute of it.
And…. I couldn't do it without you! 🙂
Looking for other fall decor ideas? Check out last year's fall porch, or even this rustic table centerpiece. Still a huge a fave of mine. Happy Monday!!

Pssttt….
Don't forget to check out my
Decorating
projects page chocked full of DIY and decorating goodness!