Easy Iron On DIY Gather Tea Towel for Your Fall Kitchen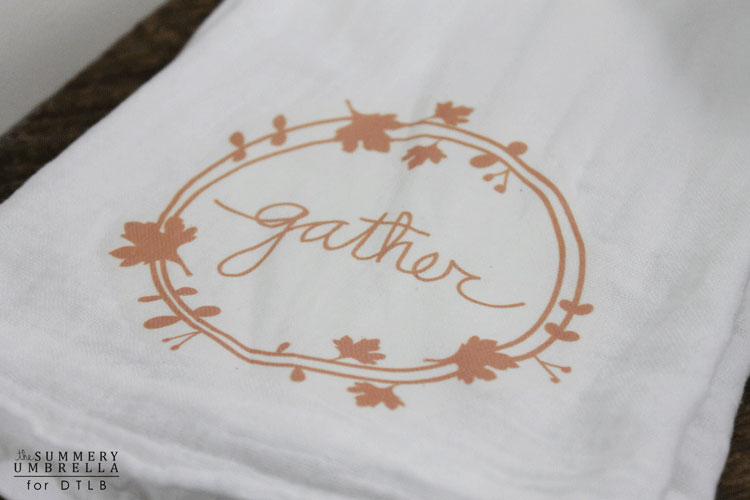 Create this fall inspired DIY Gather Tea Towel with this super simple tutorial! All you need is a few supplies and you too can have this beautiful piece!
Super Simple DIY Gather Tea Towel
Happy Friday!! 🙂
I am so excited guys. Guess what? Today I am sharing my first contributor post for the uber-talented Tasha over on her blog, Designer Trapped in a Lawyer's Body! Not only is that ridiculously awesome, but my post will also be teaching you how to create your very own DIY Gather Tea Towel that also includes a FREE stencil. YAY!! How cool is that? Free stuff seriously makes my day. Doesn't it just make you feel like everything is going your way? Like you've done something good, and it's finally paid off!
So, hop on over to Designer Trapped in a Lawyer's Body today for my contributor post where I reveal all of the nitty, gritty details.
Wanna little rustic & fall inspiration? Check out a few of these beauties!
P.S. Don't forget to leave me some comment love. I seriously enjoy hearing from you guys and eat it up like chocolate cake. Seriously… and I love me some chocolate cake. 😉
Pssttt….
Don't forget to check out my
DIY
projects page chocked full of DIY and decorating goodness!
Happy decorating,