Peach and Green Thanksgiving Table Ideas
Looking for gorgeous (and super easy!) Peach and Green Thanksgiving Table Ideas? Then you will definitely WANT to check out this lovely array now!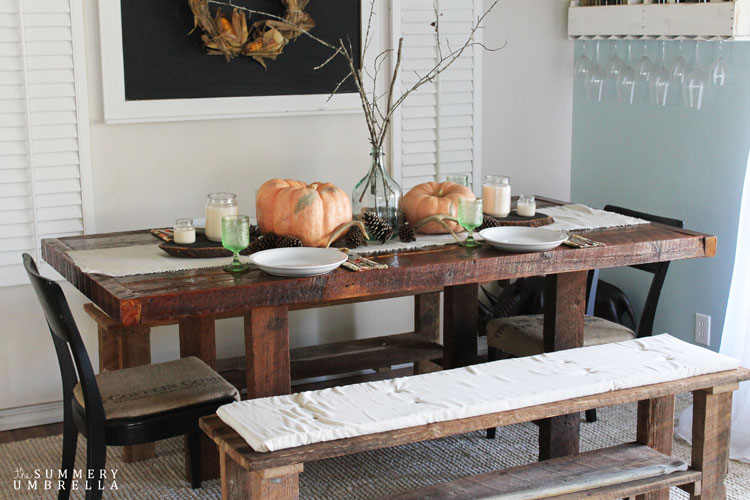 If you haven't noticed yet, my favorite type of decorating involves a lot of nature.
I'm not even talking a branch here or there. I'm talking my entire house is screaming its name, and they go out for drinks at the pub down the corner.
They've already bypassed the light stuff. They're going downtown with the Wild Turkey, and sometimes when they're feeling mighty frisky they even have a shot or two.
Needless to say, nature is me, and I think I like it for two reasons.
1.) It's cheap and easy to find.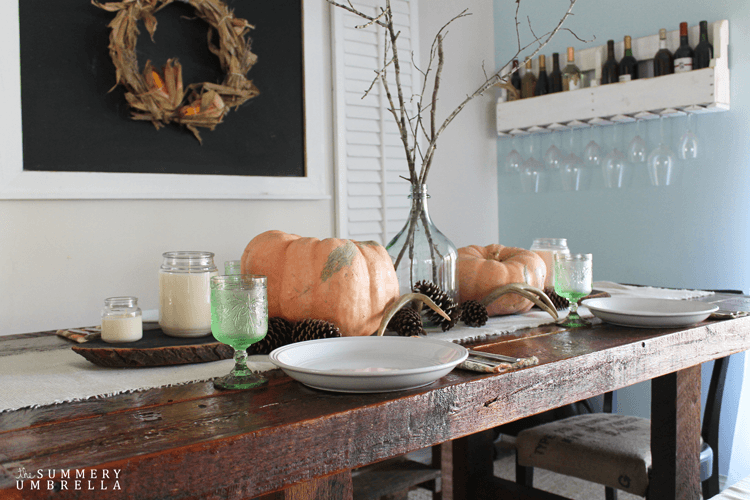 You know. Like it's free, and in your backyard. It doesn't get much easier than that! 2.) It's beautiful without any makeup. Morning, noon, or night.
I know darn skippy I can't even say that anymore. LOL. Please don't ever stop by my house prior to 7am. AKA. Prior to concealer and a strong cup of joe. It won't be pretty. Just a friendly warning.
Don't forget to check out these other Thanksgiving inspired posts!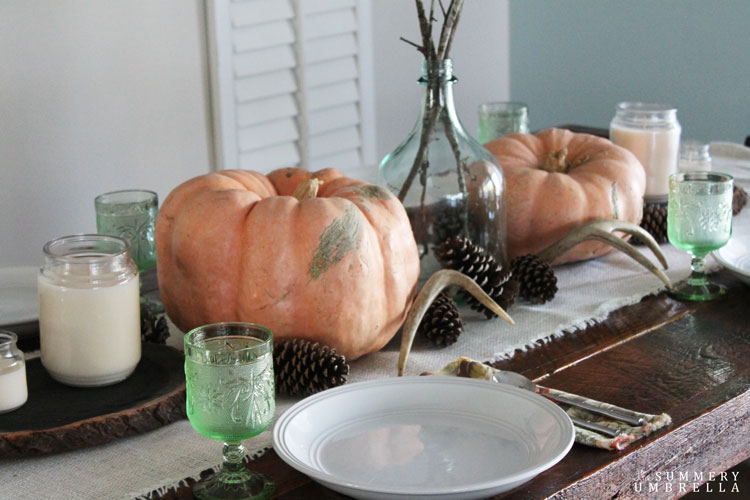 But on a serious note, I really do love everything about nature. It's so easy to work with, and I absolutely love the vivid array of colors that can be found anywhere.
Not sure where to start? Here are a few of my favorite natural elements to use:
branches
pinecones
fruit
veggies
plants (the whole plant, their branches, or even just leaves)
flowers (fresh or dried)
grass (I've definitely made a centerpiece out of it one time!)
wood slices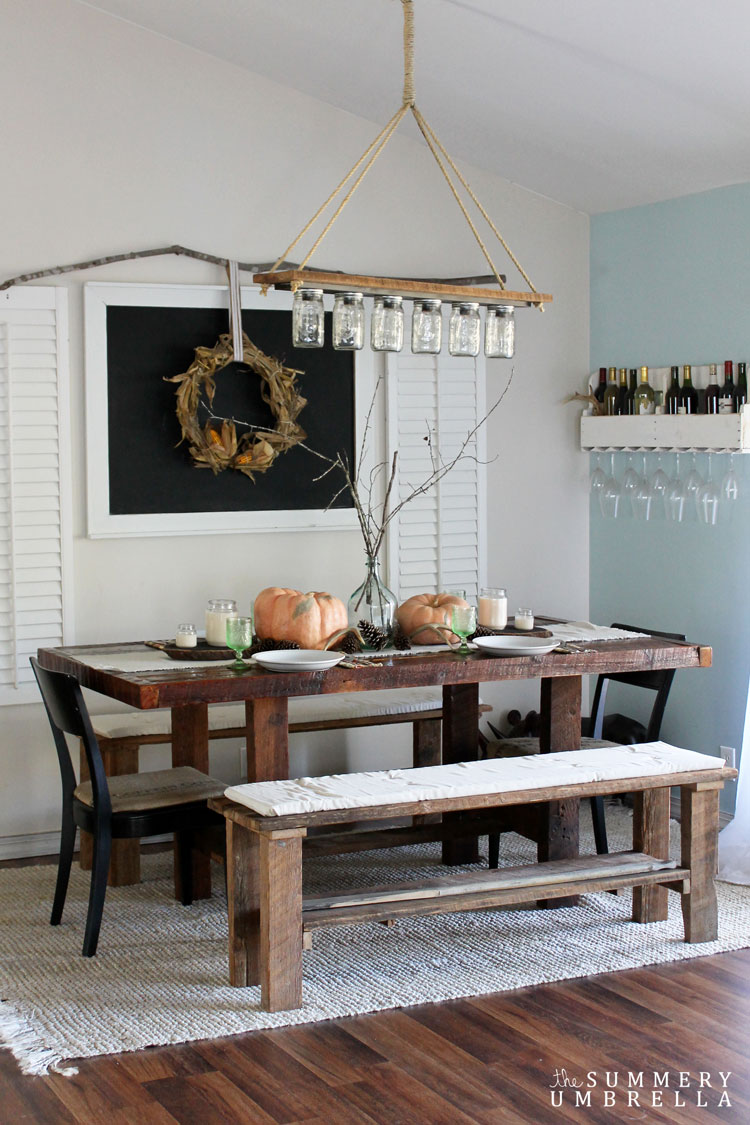 Peach and Green Thanksgiving Table Ideas
I hope you have a most wonderful weekend, and can't wait to see you again next week.
Pssttt…. Don't forget to check out my Decorating projects page chocked full of DIY and decorating goodness!
Happy decorating,