Simple and Rustic Fall Table
This simple and rustic fall table not only is super easy to create, but also incredibly cost-efficient as well! Can we say win-win? Definitely a must-try!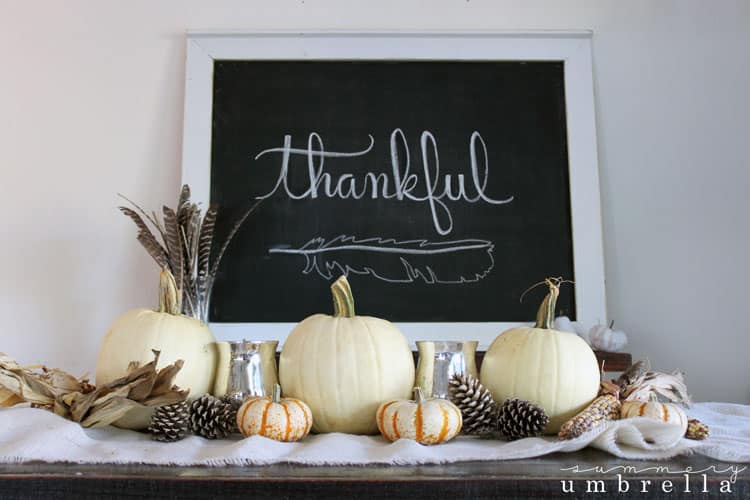 I really and truly enjoy decorating my home, but want to know a secret? It usually takes me a few tries to get it right. For instance, all of my decorating starts with an idea, but typically I need to do it steps.
Obviously Step 1 is gathering materials and such, and Step 2 is to set up. Step 3 on the other hand is to take it all in for a few days before I take photos or add/take away other elements. I have a habit of changing my mind… a lot(!) so I've kind of learned from the past to take it slow.
In fact, just the other day I tried to rush this exact rustic fall table centerpiece, and as I went to edit the photos I realized how much I did not like it.
Trust me, I really tried. I thought… it's not that bad, but in my heart/gut/crazy brain of mine I just knew it was not worthy of a blog post.
Always improving, right? Slowly, but surely 😉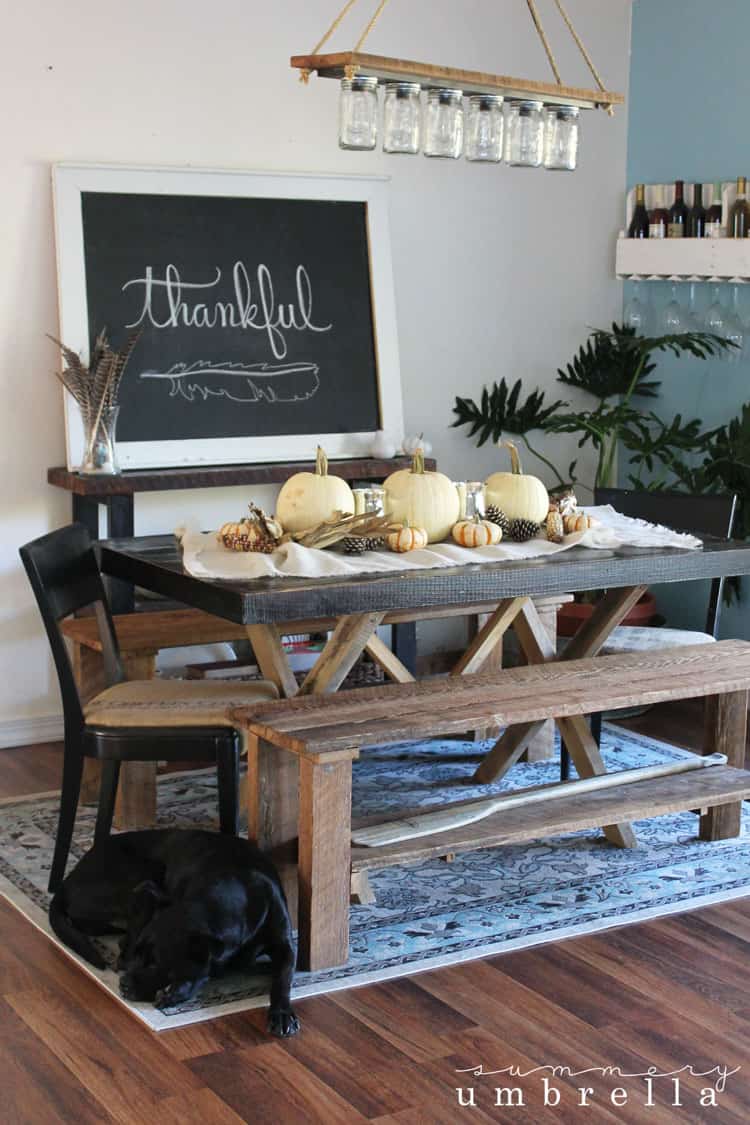 Duke (aka. The Dukey Woof) was not in the mood to move apparently today. Anybody else feel my pain? Event he vacuum didn't phase him. He was relaxing in one of his favorite spots no matter what I was doing!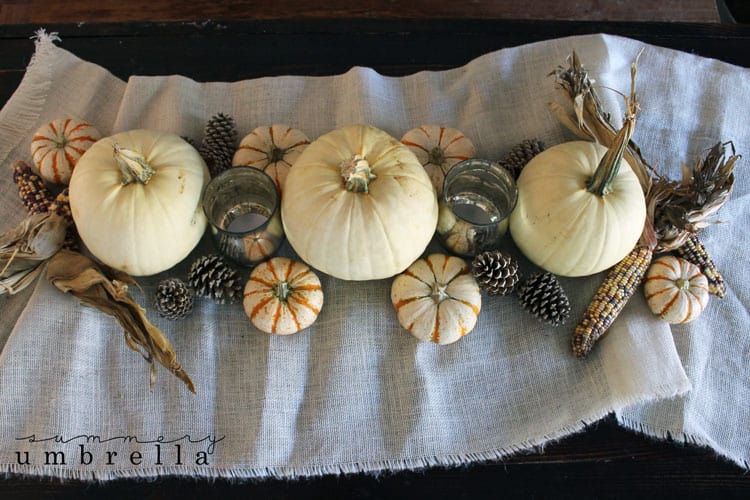 Looking for more Fall inspired DIY projects?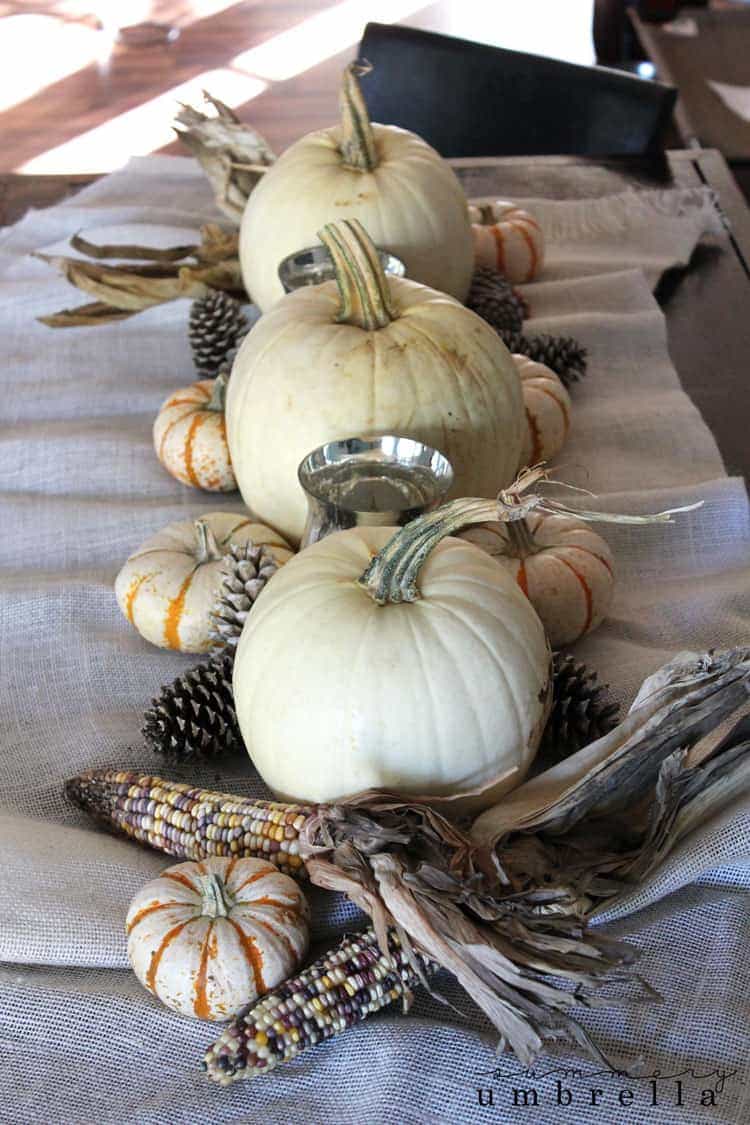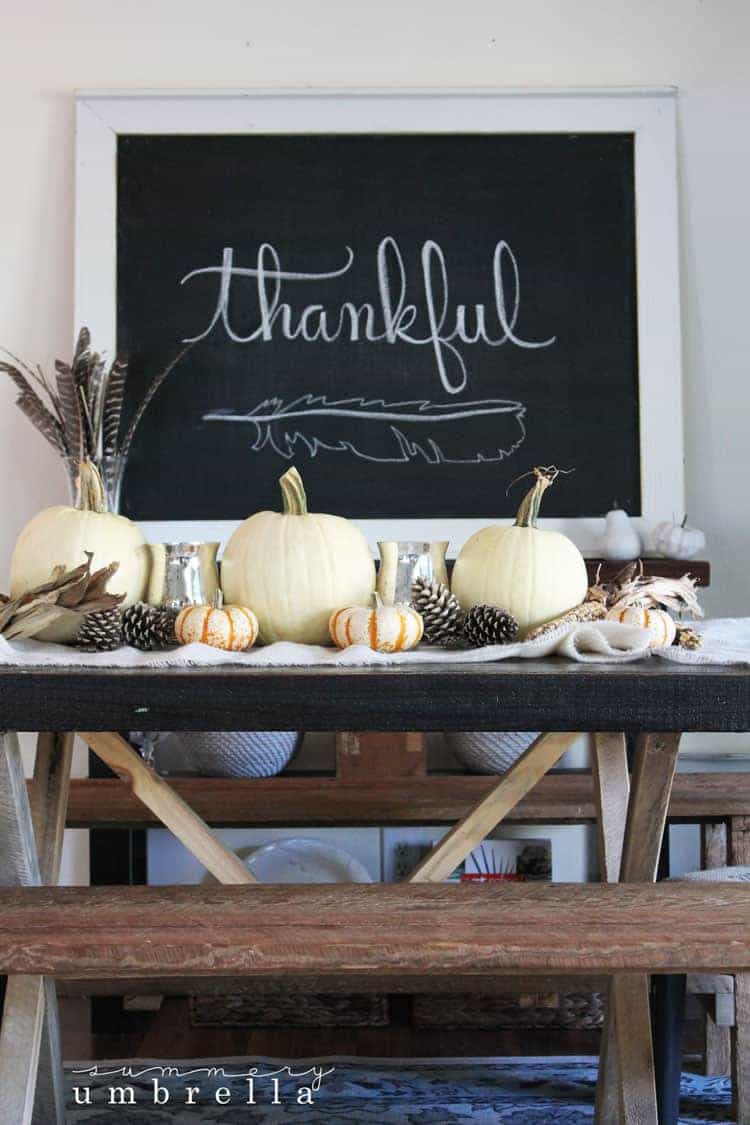 Simple and Rustic Fall Table
Want to hear the best part of this decorating project? All of these items for this beautiful centerpiece can easily be purchased at your local grocery store or favorite craft store (depending if you would like to use artificial or real items). Personally, Walmart is the closest store to our house so I got all of the pumpkins, corn husks, and even the burlap table running (in the wedding section) from them. Gotta love an easy project 😉
Pssttt…. Don't forget to check out my Decorating projects page chocked full of DIY and decorating goodness!