Crafting Cozy Memories: Unique Corn Husk Wreath Ideas to Warm Your Home this Fall
As the leaves turn and the air becomes crisp, it's time to infuse your home with these rustic corn husk wreath ideas. From elegant to whimsical, we've curated a collection of ideas that will help you create a cozy autumn atmosphere. Get ready to welcome fall in style!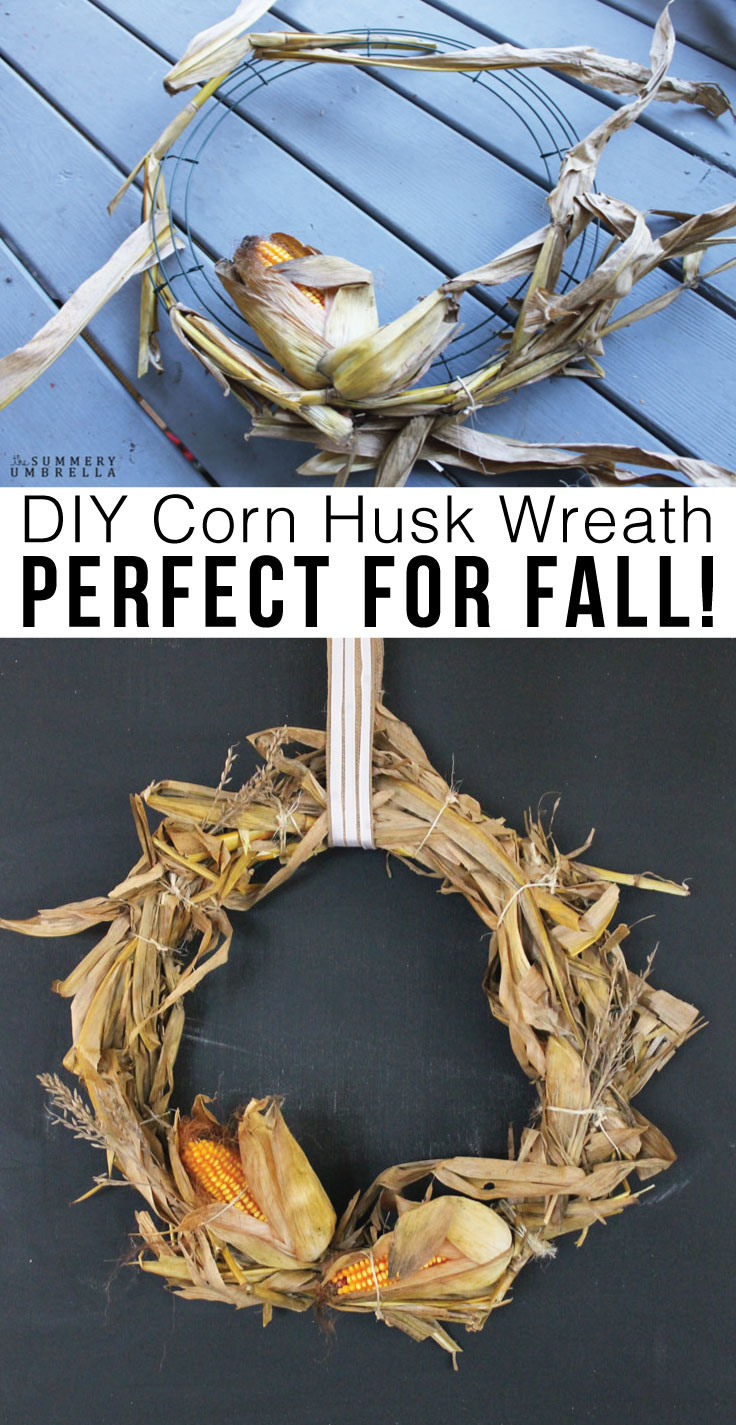 Recently Mike and I took a short vacation back home to Indiana to see the family, and also his "annual trip" to go hunting. He's a bit of a fanatic so we usually try to make it up north at least once during the fall prior to the holiday season getting crazy.
And every year, I bring home corn stalks! Could I find them in NC? Probably.
But I'm a dork, and I like knowing they come from back home! Plus, I love creating new projects that I've never seen before. Thus, brings us back to today's project at hand.
Captivating Corn Husk Creations: An Artistic Journey
Wreaths, with their rustic charm and intricate designs, embody the heartwarming essence of fall. Imagine the joy of crafting a wreath that not only welcomes guests but also radiates the unique charm of your abode.
Whether you're an experienced DIY enthusiast or just dipping your toes into the world of crafting, these corn husk wreath ideas will inspire you to create your very own masterpiece.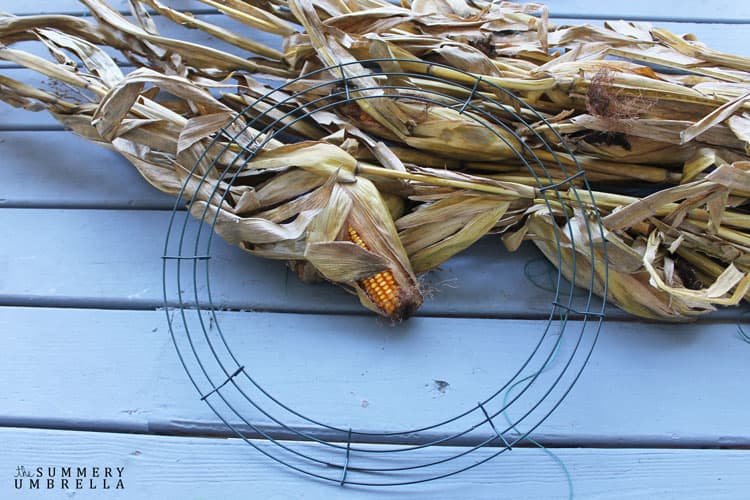 Supplies
dried corn and stalks
burlap to hang up your wreath
Directions
Wind your corn stalks around your wire wreath frame.
Use twine to secure the stalks to your wire wreath.
Hang your creation on your front door using burlap!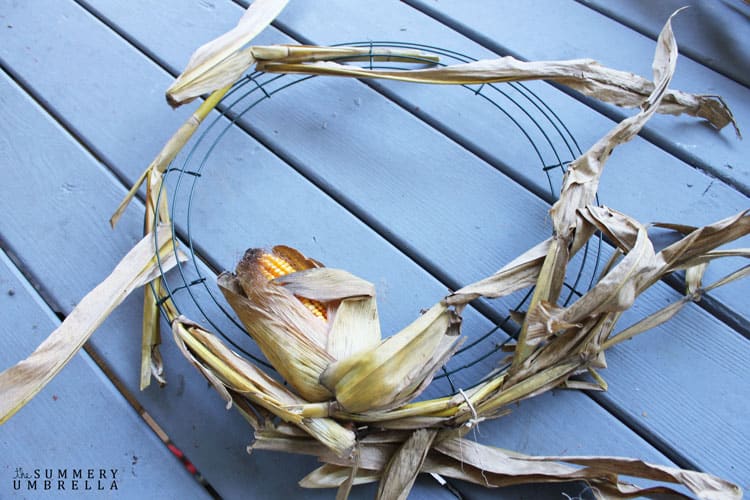 1. Rustic Elegance: The Classic Corn Husk Wreath
Picture a wreath that captures the rustic beauty of a countryside harvest. This classic corn husk wreath, adorned with dried corn cobs and tied with a burlap ribbon, sets the stage for autumn's warm embrace. As you craft this wreath, remember to have a playlist of your favorite tunes ready – after all, creating art should be accompanied by the rhythm of joy!
2. Whimsical Harvest Delight: The Cornucopia Wreath
Why stop at just corn husks when you can weave in a delightful cornucopia of autumn treasures? Enhance your wreath with tiny pumpkins, faux berries, and even a mini scarecrow for a whimsical touch. It's like a little autumn carnival on your front door, sure to spark conversations and smiles.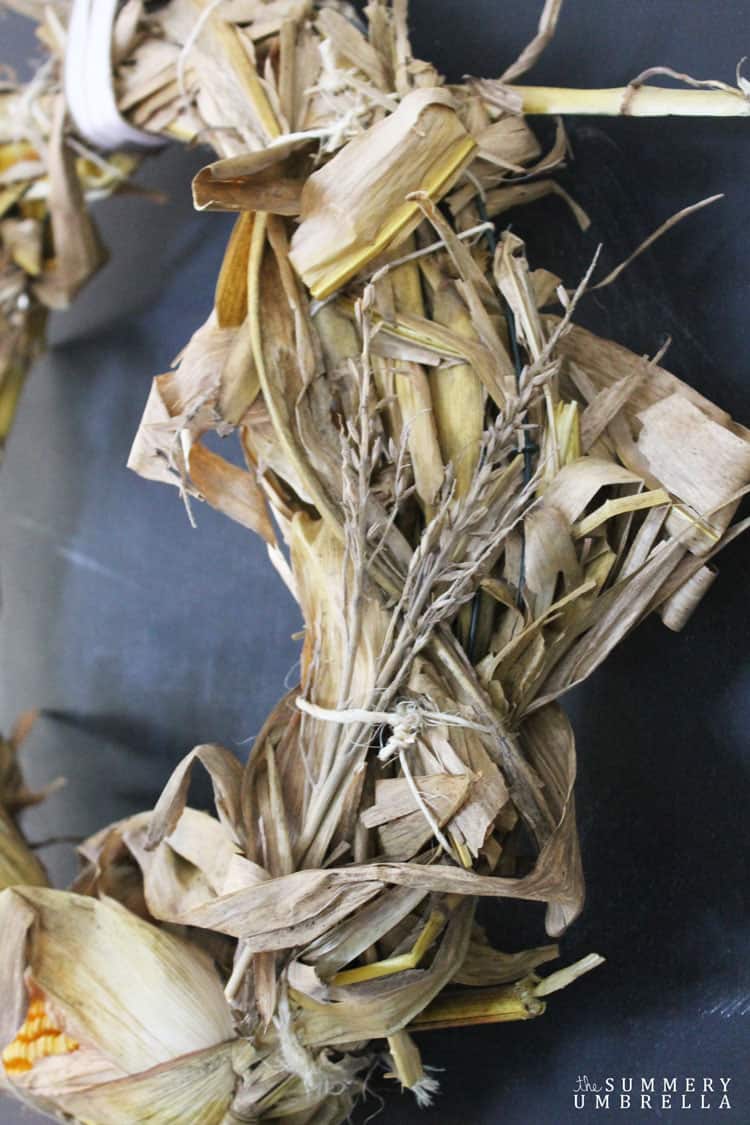 3. Harvest Moon Magic: The Crescent Corn Husk Wreath
Who says wreaths have to be perfectly round? Embrace a crescent shape for a unique twist on tradition. This crescent corn husk wreath evokes the allure of a harvest moon rising against the night sky. Adorn it with twinkling fairy lights for an enchanting effect that'll light up both your porch and your heart.
4. Doorway of Dreams: The Embellished Corn Husk Wreath
Want to add your own flair to your creation? Let your imagination run wild with the embellished corn husk wreath. Add a monogram initial, drape strands of faux pearls, or intertwine ribbon in your favorite color – the options are as limitless as your creativity. And hey, if you accidentally spill glitter everywhere, just remember that it's fall's way of adding a little extra shimmer to your life.
5. Farmhouse Chic: The Sunflower Surprise Wreath
Ready for a wreath that makes a bold statement? The sunflower surprise wreath pairs the earthy charm of corn husks with the vibrant radiance of sunflowers. It's like bringing a piece of the sun right to your doorstep. Plus, who can resist the happiness that sunflowers bring?
Looking for more fall-inspired DIY projects?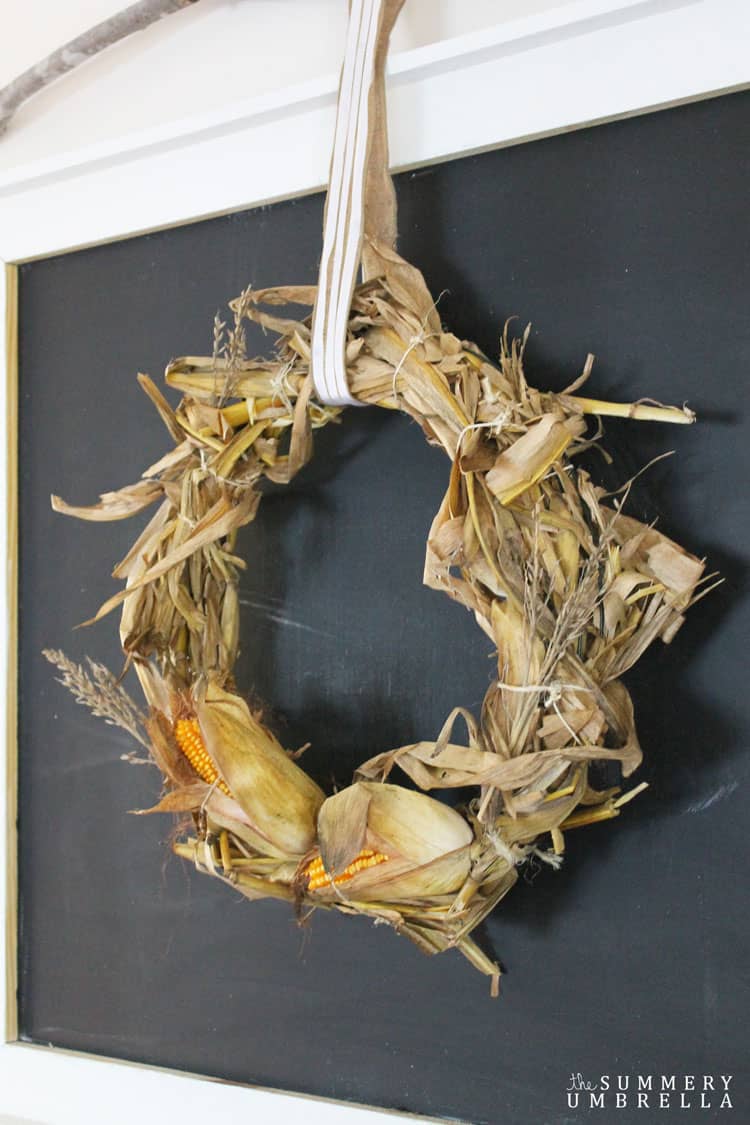 Crafting Your Autumn Masterpiece: From Inspiration to Admiration
Now that we've explored these delightful corn husk wreath ideas, it's time to pick your favorite and let your creativity flow. Remember, crafting is not just about the end result; it's about the journey, the laughter, and the joy of bringing your imagination to life.
So, gather your supplies, don your crafting apron, and let the journey of crafting autumn elegance begin. With each twist of twine and placement of a corn husk or sunflower, you're crafting more than just a wreath – you're crafting memories and moments that will linger long after the leaves have fallen. Happy crafting!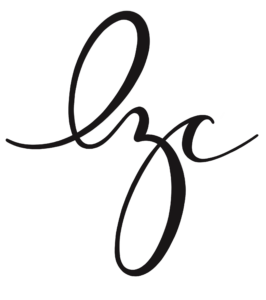 Psttt… looking for other amazing craft posts? We have soooo many options on our Crafts page.
Let's be Social