How to Create a Rustic Halloween Porch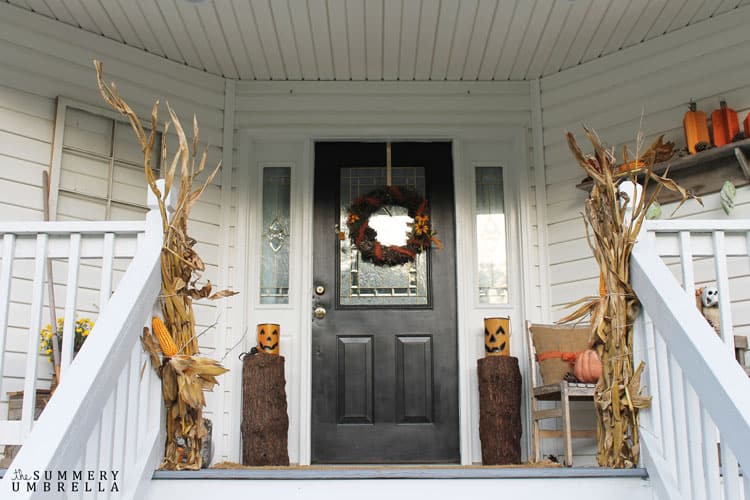 Creating a rustic Halloween porch is a piece of cake! Let me show you how you to transform your porch into an inviting display for the fall season.
It's so awesome when your little one gets older, and then starts understanding what each of the different holidays is for. It's just too cute seeing the recognition on their face when they finally can put two and two together!
For instance, with Miss Ava, she knows that she gets to dress up really spookyyyy (as she says it) and wear crazy make-up OUTSIDE of our home. I don't care if she dresses up like a circus clown as we head out to our local supermarket, but I do put my foot down on letting her venture out into public looking like one of the natives on Avatar.
But you know… that's just me 😉

How to Create a Rustic Halloween Porch
So, for this year, I decided to let Ava pick out whateverrrrrr she wanted to be for Halloween.
A little bit of a risk, but I figured… how bad could it really be?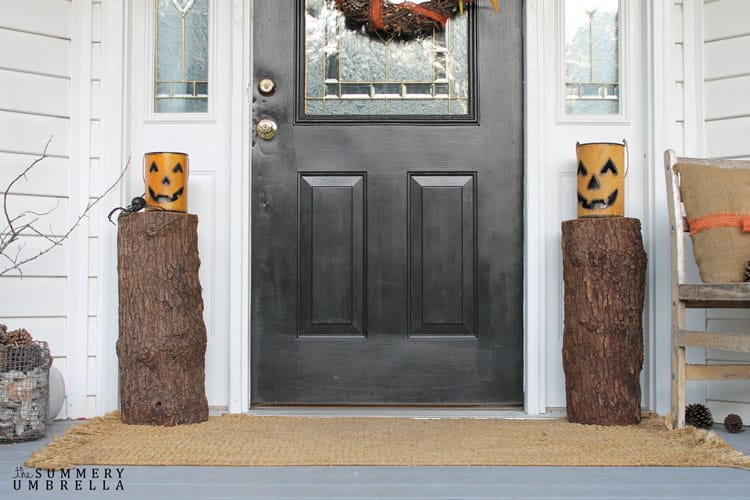 Thankfully that little turkey was pretty mild in her choice, and decided to stick with her favorite character from the movie Hotel Transylvania.
Nooooo… she's not going as the "Toilet Paper Man" as she calls the mummy character. 😉
She's going as Dracula's daughter Mavis, or as he calls her, Mavey Wavey. Such a cute movie. You definitely need to rent it ASAP!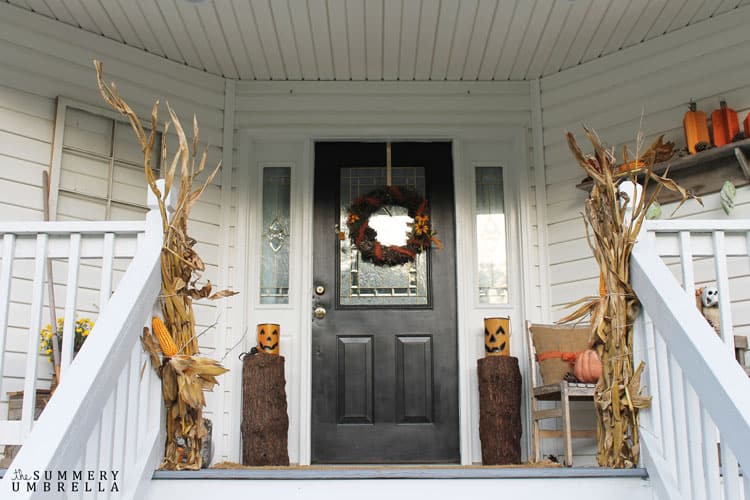 Which brings me to Miss Ava's favorite word of the holiday season. That's right, you guessed it. It's BOO!
How cute this little guy turn out? And you know what I use to light him up? An Outdoor/Indoor Rechargeable LED Ball Light!
Seriously. It's the coolest thing ever! This particular one even has a remote that went with it, and it changes colors however which way you want it to.
I'm just a tad bit obsessed. Plus, it's rechargeable. Can you hear me swooning over here?
Looking for more Fall inspired DIY projects?
I mean come on! How could you NOT like this gorgeous little ball of goodness? The only bad thing is that Halloween is almost over. Boo. Literally.
Now I just need think how to use it for the winter season coming up… hmmm… any ideas?
I hope everyone has an awesome weekend, and I'll chat at ya next week 🙂
Pssttt….
Don't forget to check out my
DIY
projects page chocked full of DIY and decorating goodness!