Super Easy Fall Decorating Ideas for Your Coffee Station
Have you been looking for Super Easy Fall Decorating Ideas that can be used on a variety of spaces? Look no further because this is the post for you!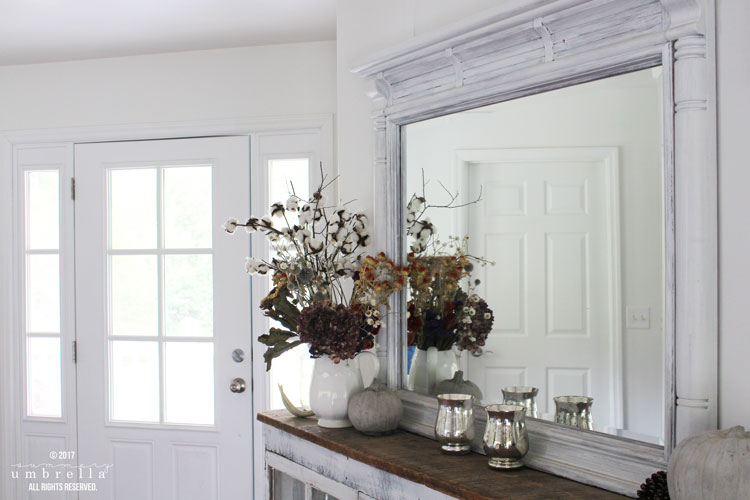 I grew up in the Midwest until I was 20, and then joined the U.S. Air Force and traveled around the country for the next eight years. And you know what I learned and realized? How much I miss the way fall progresses in the north. Do you know what I mean?
For instance, y'all know how much I love North Carolina (besides that whole crazy, poisonous snake thing… ew), but when it hits August and September my brain instantly starts thinking about cooler weather.
However, it's typically not until November that I feel any kind of relief from the constant humidity that envelopes the entire state for most of the year.
So, with that being said, I feel that I often times need to decorate the inside of my home "to the nines" with fall decor galore. I guess it's my way of compensating for the lack of lower temperatures in some way.
Some years I feel like the "trends" are right on point, and I'll go with the colorful reds and oranges or the farmhouse whites that seem to always be in style.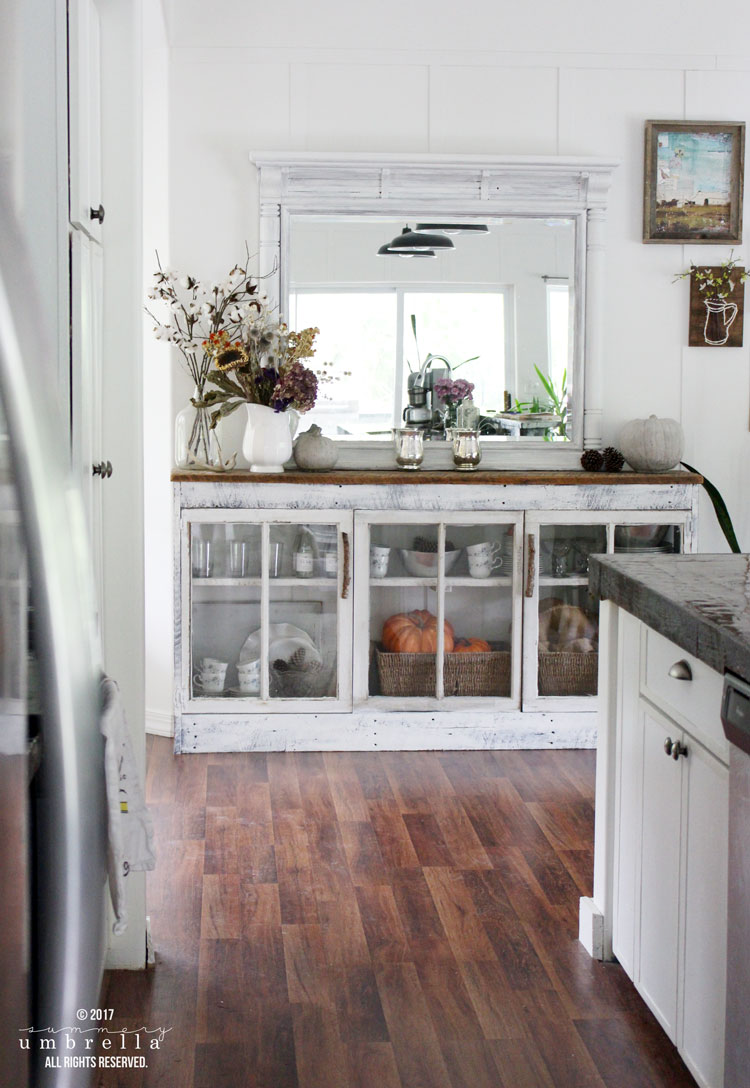 But this year, I decided to go with my instinct. I brought all of my fall decor out, and laid it out on the living room floor. Then, I left it out for a few days while I gave it a good "think" about what I wanted to do with it.
Yea. I bet you can imagine my husband, daughter's, and dogs reaction to that! Lol. Yes, they were thrilled.
Looking for more Fall inspired DIY projects?
5 Easy Ways to Rearrange a Beautiful and Rustic Fall Tablescape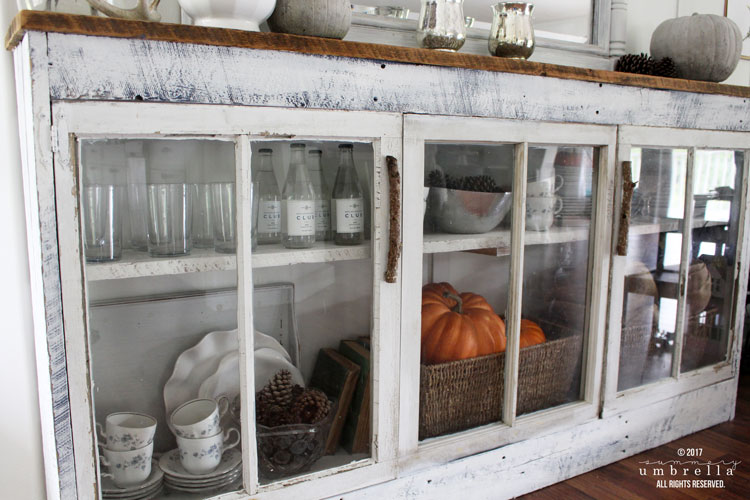 In the end, and after several days of contemplation, these are the stables that I've decided to use this year throughout my home to create these Super Easy Fall Decorating Ideas:
muted orange pumpkins
cement pumpkins
branches galore!
pinecones
antlers
I typically buy my cement pumpkins, dried flowers, and cotton stems locally, but the referenced links are something you can check out in case you can't find something in your area.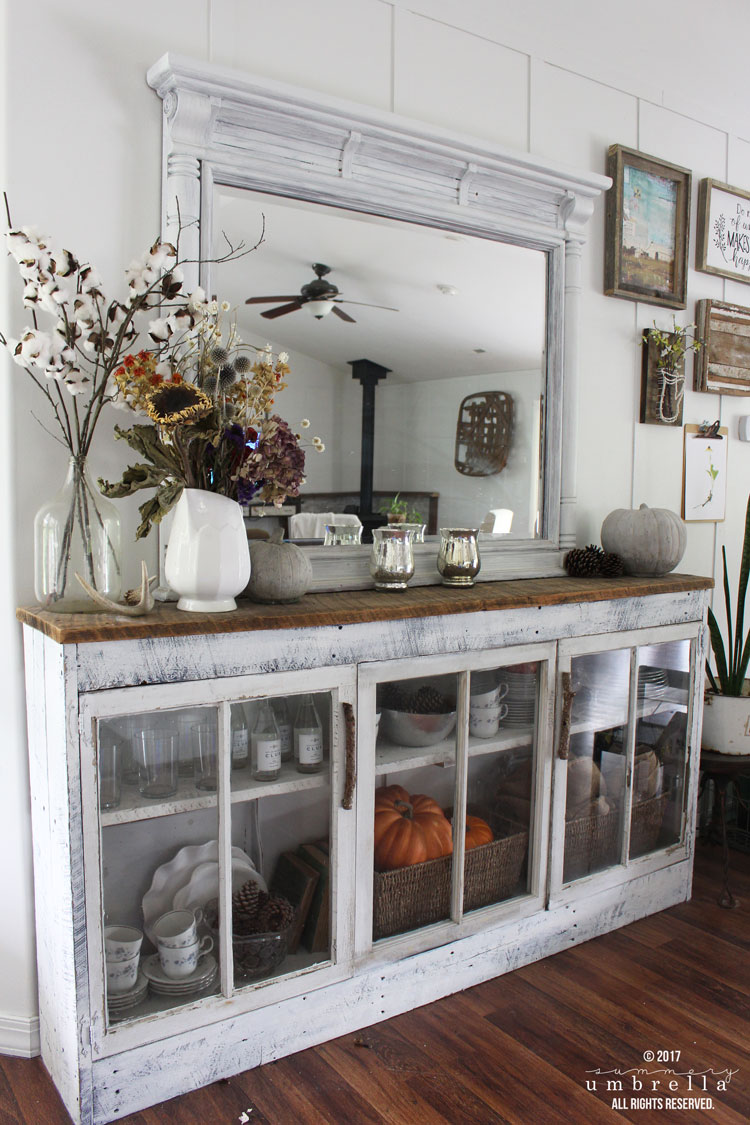 Super Easy Fall Decorating Ideas for Your Coffee Station
Thankfully, any of these items can easily be transitioned to different areas of your home. For instance, I like to decorate the top shelf in my kitchen and my tv media console. Just remember, you don't need to use decor in every single nook and cranny in your home. Choose a few that you like to switch out throughout the year, and then also what places are always in your line of sight. If you stick with these tips and tricks I just know your house is going to look stunning in no time flat 😉
Pssttt…. Don't forget to check out my Decorating projects page chocked full of DIY and decorating goodness!
Happy Decorating,