Super Easy Fall Decorating Ideas for Your Coffee Station
Elevate your coffee station with these easy fall decorating ideas, and brew up some autumn charm!

As the leaves start to turn and that familiar chill creeps into the air, it's time to give your home a cozy and inviting makeover. And what better place to start than your trusty coffee station?
In this caffeinated journey, we'll explore super easy fall decorating ideas that will not only elevate your morning ritual but also add a touch of warmth and whimsy to your home. So, grab your favorite mug, and let's brew up some fall magic!
Don't have a coffee station? No problem. Learn how to create your own!
Autumn-Inspired Mugs
Let's begin with the basics—your coffee mugs. Swap out your everyday mugs for ones adorned with fall motifs. Think pumpkins, leaves, or cute woodland creatures. Sipping your morning brew has never felt so festive.
Cozy Mug Sweaters
Your mugs need sweaters too! Knitted or crocheted mug cozies in fall colors not only keep your coffee warm but also add a delightful rustic charm to your station.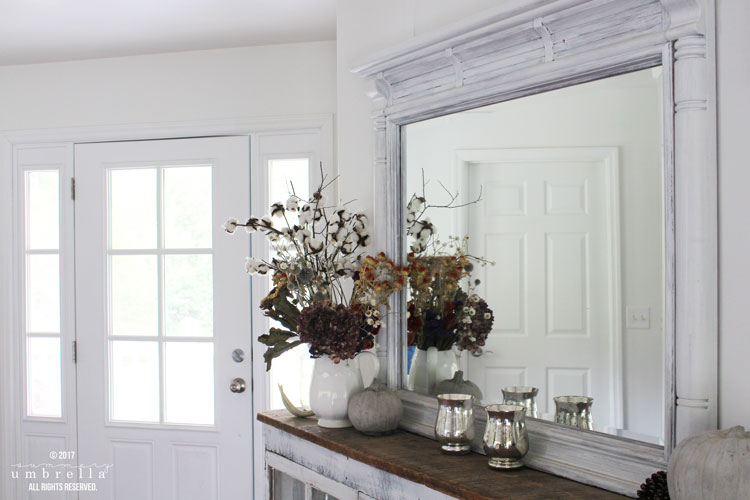 Fall Foliage Frenzy
Decorate your coffee station with faux fall foliage. Place a garland of colorful leaves along the shelves or wind them around your coffee maker. It's like bringing a piece of the outdoors inside.
Harvest Spice Containers
Store your favorite fall spices—cinnamon, nutmeg, and pumpkin spice—in tiny mason jars or spice containers. Label them with cute, handwritten tags for an extra touch of charm.
Pumpkin Parade
Line up a mini pumpkin parade on your coffee station. Mix and match different sizes and colors. It's a simple yet effective way to celebrate the season.
Whimsical Wall Art
Hang fall-themed wall art or prints above your coffee station. Look for funny coffee quotes paired with autumn illustrations to kickstart your day with a smile.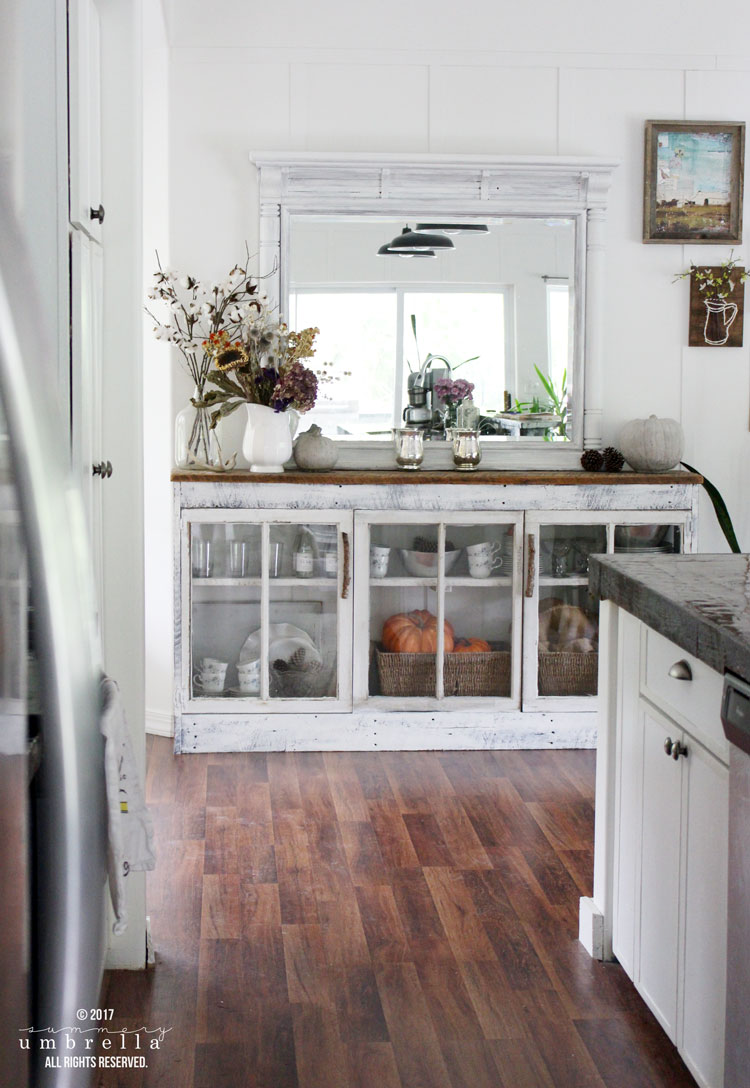 Candles with Character
Infuse your coffee station with the scents of fall by placing autumn-scented candles nearby. The flickering flames add a cozy ambiance to your morning routine.
Basket of Goodies
Add a small basket filled with fall treats like apple cider packets, pumpkin-flavored coffee pods, and caramel-filled chocolates. It's a mini treasure trove of fall flavors.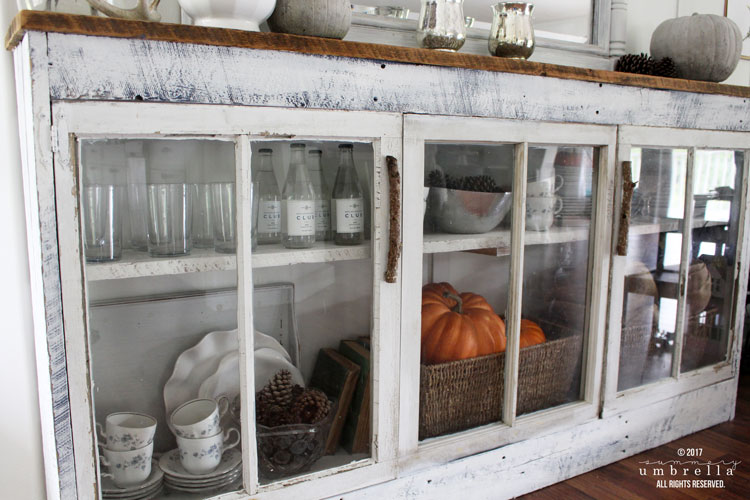 Chalkboard Charm
If you have a chalkboard or a framed chalkboard wall near your coffee station, use it to write funny or inspirational coffee-related messages. Erase and update them as the mood strikes.
The Ultimate Coffee Playlist
Create a fall-inspired coffee playlist with tunes that match the season's cozy vibe. Think acoustic folk, soft jazz, or indie rock. Music can set the perfect mood for your coffee ritual.
Looking for more fall-inspired DIY projects?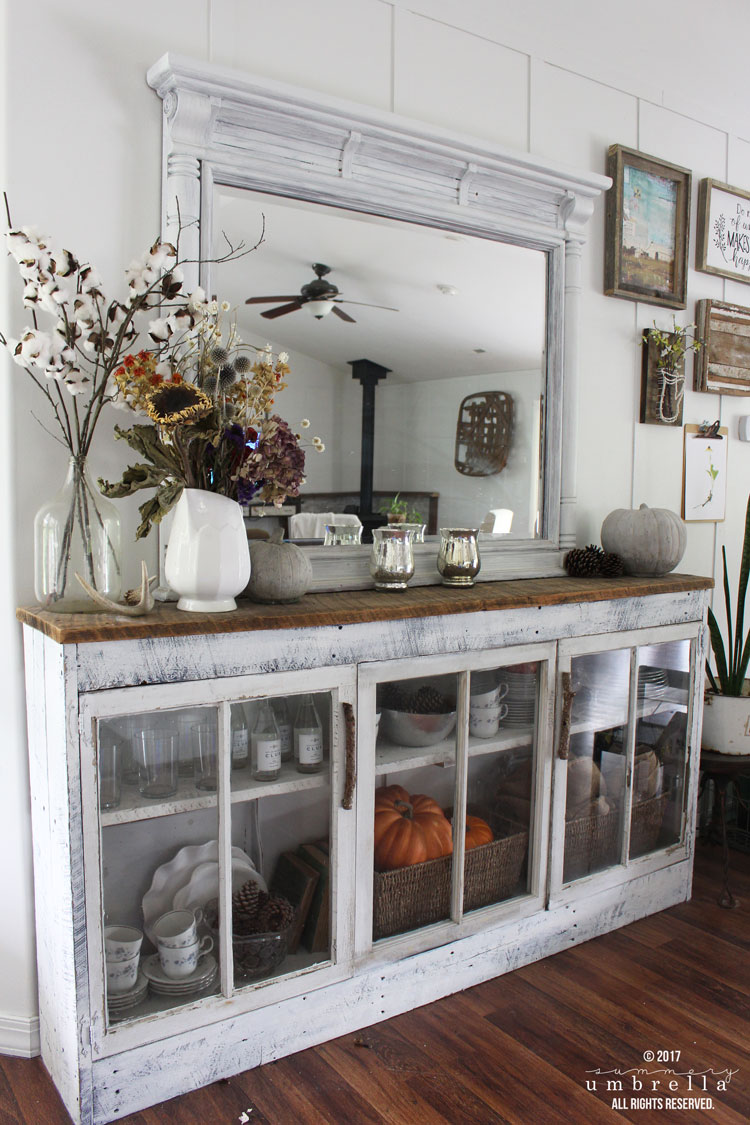 Your coffee station is more than just a place for caffeine refueling; it's a cozy corner of your home where you start your day with comfort and joy. By incorporating these super easy fall decorating ideas, you can transform your morning routine into a delightful seasonal experience.
So, channel your inner barista, embrace the warmth of autumn, and enjoy your coffee with a side of fall charm. Whether it's the whimsical mugs, the aroma of pumpkin spice, or the cheerful wall art, these touches will make your coffee station the heartwarming hub of your home.
Here's to mornings filled with laughter, love, and a perfectly brewed cup of fall-flavored happiness!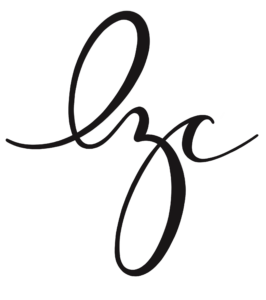 Pssttt…. Don't forget to check out my Decorating projects page chocked full of DIY and decorating goodness!
Let's be Social