12 Gorgeous Cake Stand Ideas That'll You'll Want to See NOW!
Not only is there an amazing array of cake stands available, but what you can do with them is endless. Check out these lovely cake stand ideas NOW!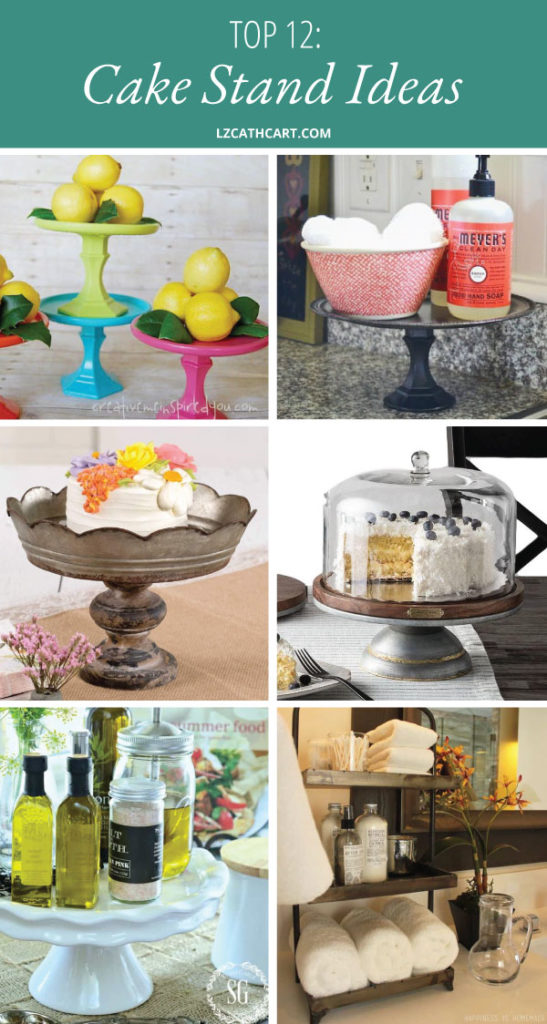 Do you ever become absolutely OBSESSED with an item/product/service/food/whatever and just can't get enough of it? As in, you research everything about it, then you notice anything that it has to do with, and overall just stalk the living daylights out of it?
Hopefully, I don't have to remind you at this point in the conversation that people stalking is bad. Well, unless it's like… Theo James. Then it's ok, right?!
I kid. I kid. Even if I wanted to I just don't have the time to put that kind of effort into anything that isn't my family, blog, or shop-related.
Thankfully 😉
Top 12 Gorgeous Cake Stand Ideas
1.) Galvanized and Wood Cake Stand
I'm pretty sure I could come up with five places to put this beauty… right now! First and foremost, I'd definitely need it in the guest bathroom. Can't you just picture it with a few mason jars and toiletries? Purchase here!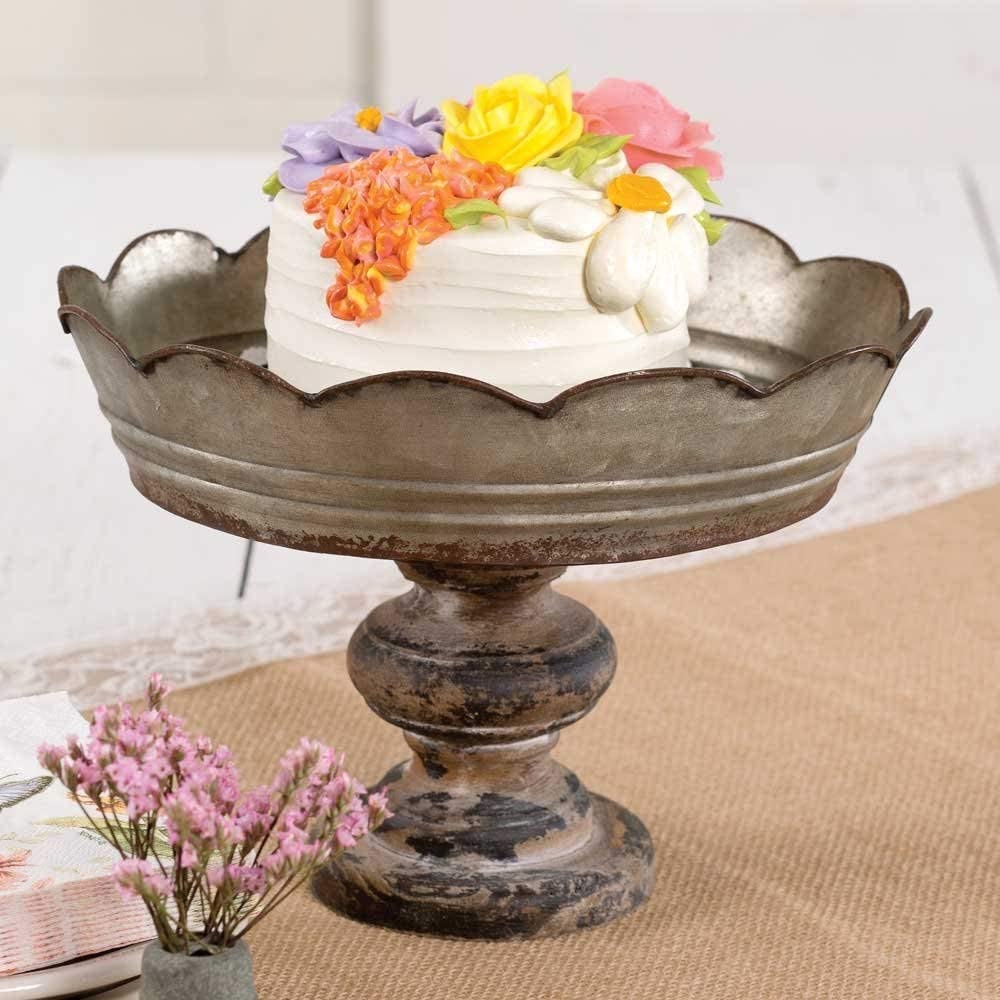 2.) White Farmhouse Style
Sigh. Yes, please! Isn't this cake stand in the kitchen just perfect? Lovely and functional.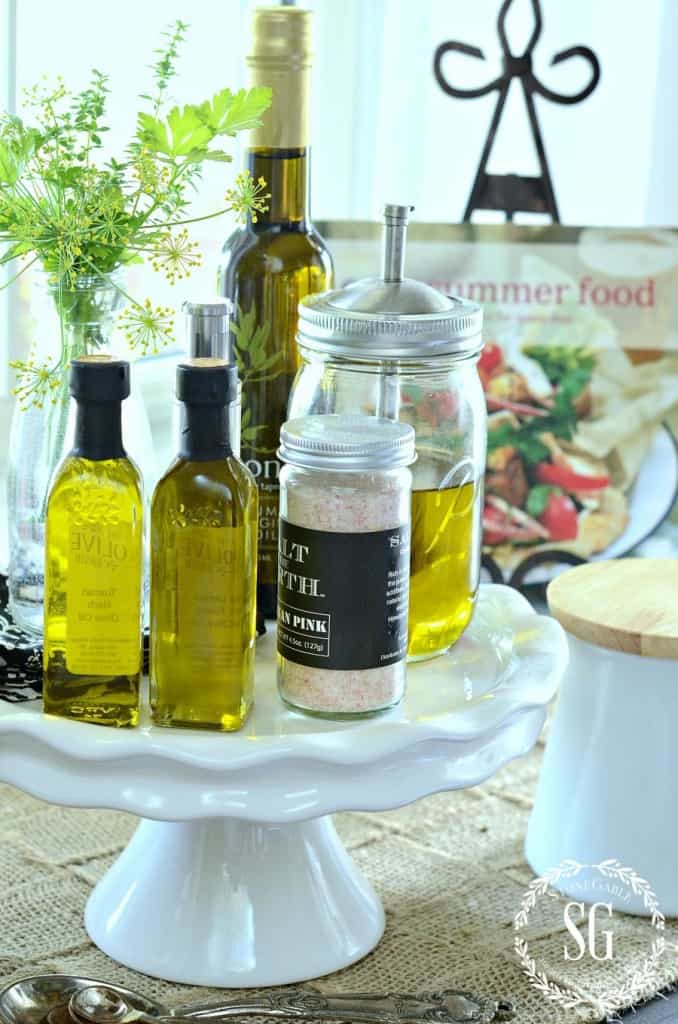 3.) Rustic Dry Storage
Isn't this such a cute idea? I could totally see myself using a cake stand version like this in my pantry!
4.) Kitchen Cleaning Supplies
If only I could convince my family to use soap and sponge holder cake stand idea in our kitchen! Isn't it super sweet?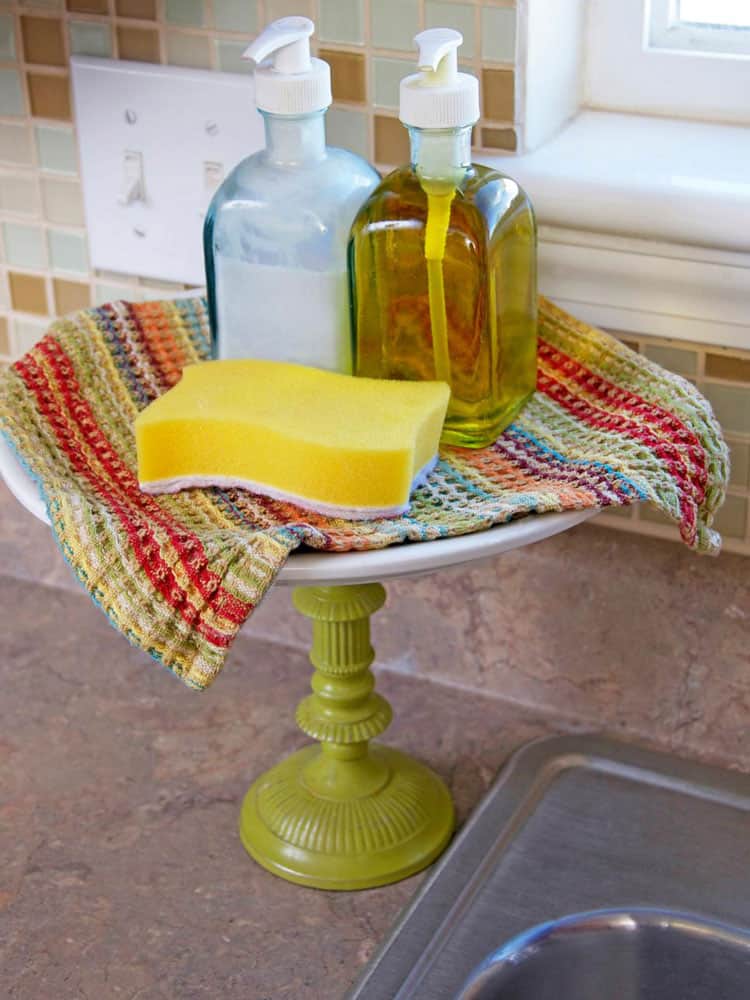 5.) Tall Bathroom Storage
Here's another guest bathroom option featuring a tall, rustic and industrial style that is just too perfect! I wish I had more room in one of my bathrooms to use this idea. Hmm… maybe a bathroom revamp is in my future 😉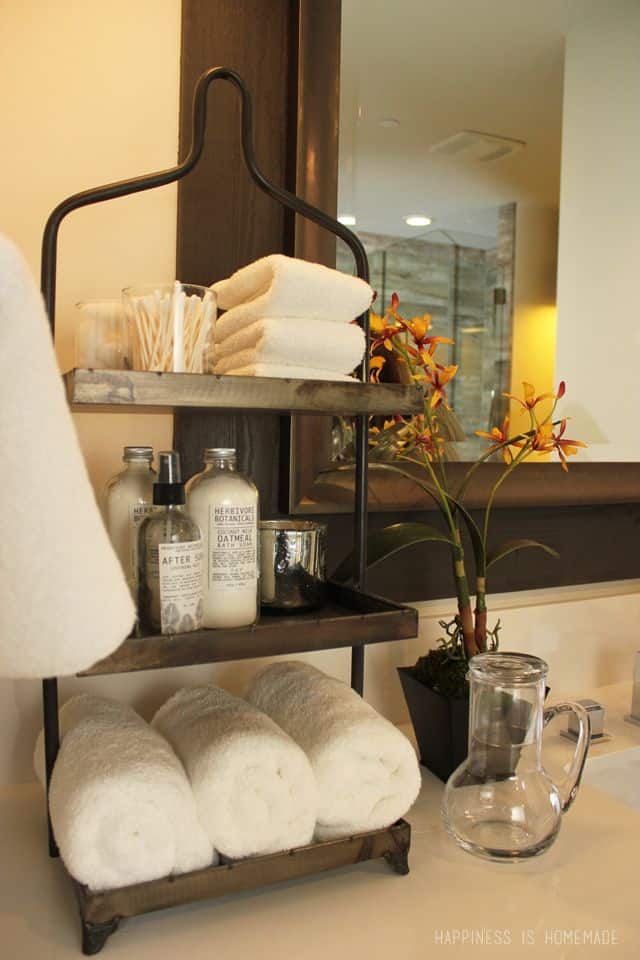 6.) DIY Candle Decor Cake Stand
Didn't Shanty 2 Chic knock this DIY cake stand out of the park?! I love it when you have the option to make your own.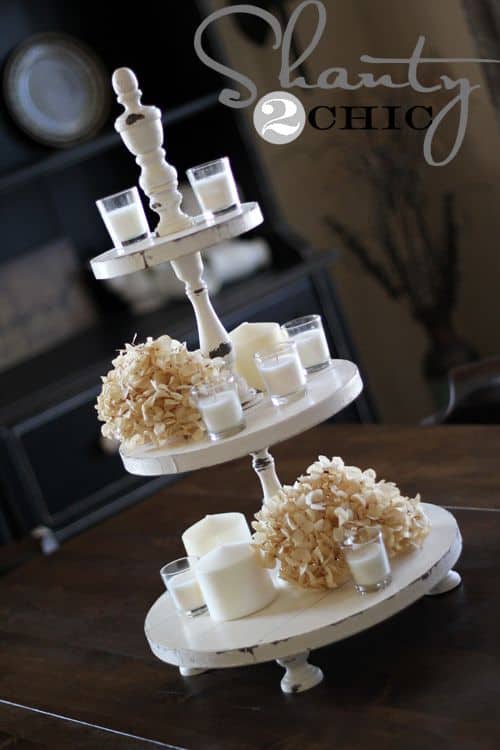 7.) Short and Sweet Table Centerpiece
Another great use for a cake stand is to use it as a table centerpiece. Just think coffee table, side table, nightstand, and last but not least, your dining room table.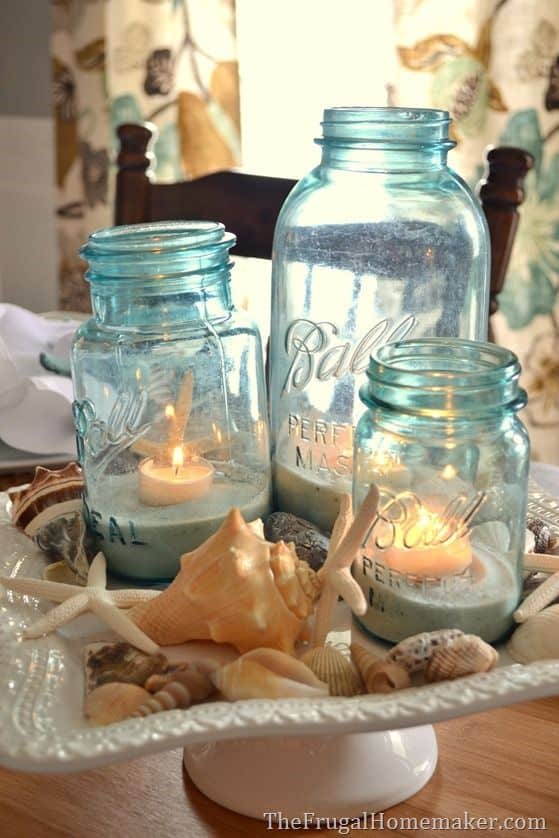 8.) Log Slice Cake Stand
This has got to be one of my favorites for sure! I love the natural beauty of the log slice cake stand not to mention how easy it would be to DIY this as well.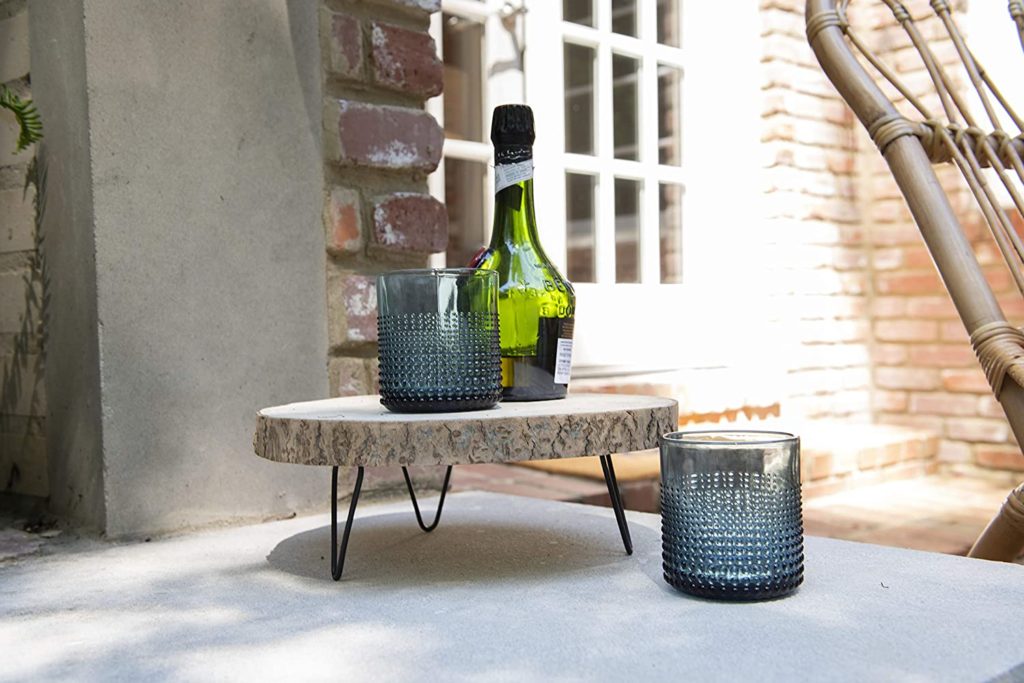 9.) Layers Upon Layers
Miss Mustard Seed shows us how to stack up our cake stand with dishes with this adorable display.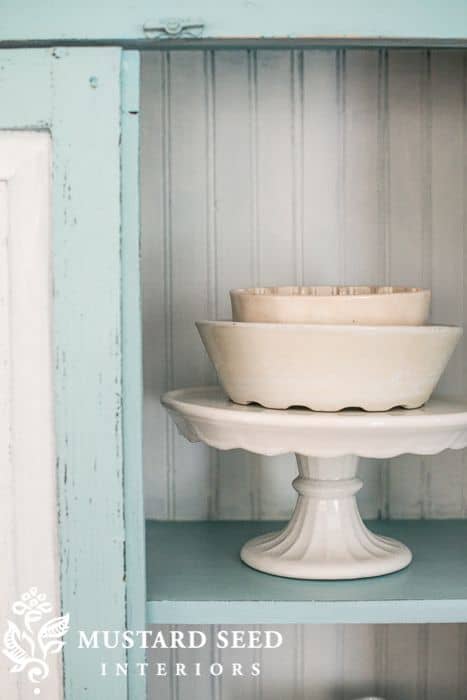 10.) Colorful Cake Stands
And who doesn't need a cake stand (or two!) full of vibrant color(s)! Wouldn't it be lovely to have all of them?
11.) Cake for a… Cake Stand!
And of course, you can always use a cake stand for.. cake! Yummmyyy.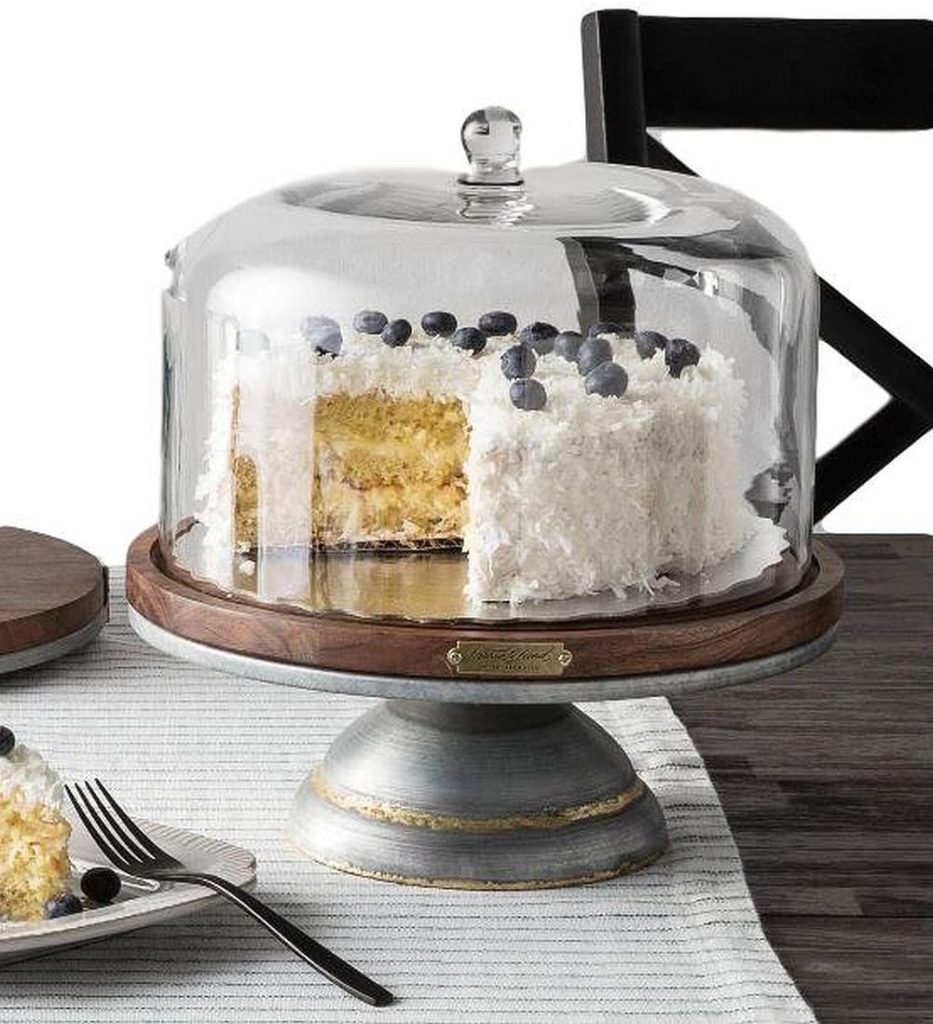 12.) Affordable DIY Cake Stand
Love DIY? Don't worry. I got your back! This affordable DIY cake stand is definitely the perfect compliment for any crafter.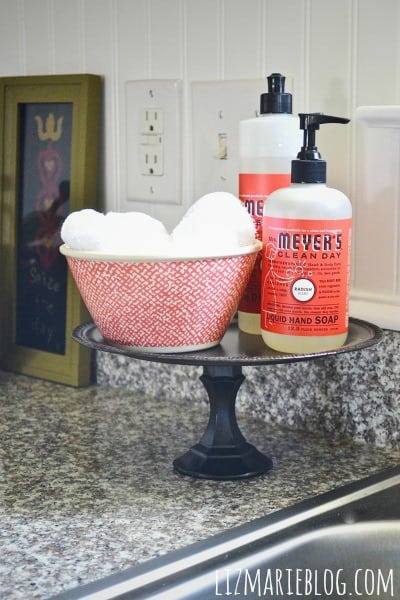 If you loved these ideas then you'll definitely want to browse some of my other DIY projects that are full of step-by-step tutorials as well as freebies galore! Can't wait to see you again!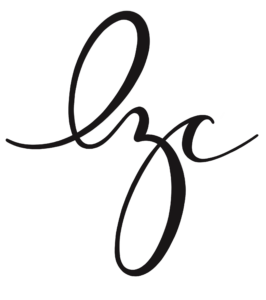 Let's be Social
This post was updated in January 2023.