Super Simple Dried Fall Flower Arrangements That You'll Love
Embrace the beauty of fall with super simple dried flower arrangements. Easy, elegant, and perfect for your cozy home!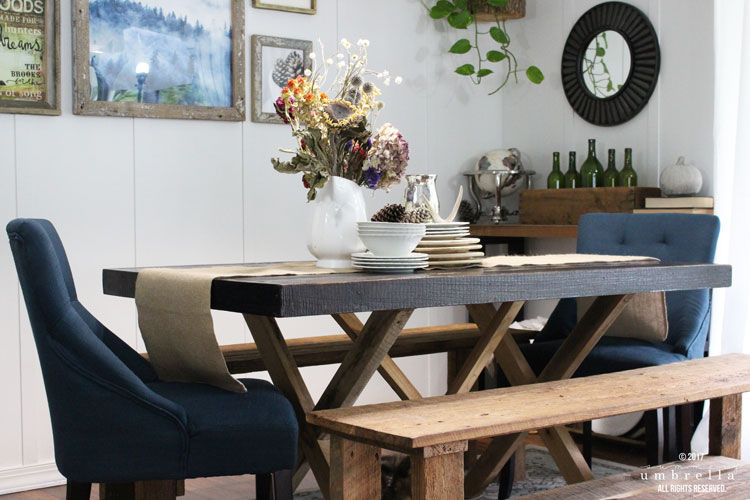 Ah, fall—the season of cozy sweaters, pumpkin spice everything, and the warm embrace of autumn hues. But what's a cozy home without a touch of nature's beauty? Enter dried fall flower arrangements, the secret weapon to infusing your space with the rustic charm of the season.
The best part? You don't need a green thumb or a degree in floral design to create stunning arrangements that will leave your guests in awe. Let's embark on a journey into the world of super simple dried fall flower arrangements that will make your heart bloom with joy.
The Magic of Dried Flowers
Dried flowers are like the timeless classics of the floral world. They capture the essence of a moment and preserve it for years to come. Plus, they don't require water, which means you won't accidentally turn your dining room into a mini swamp.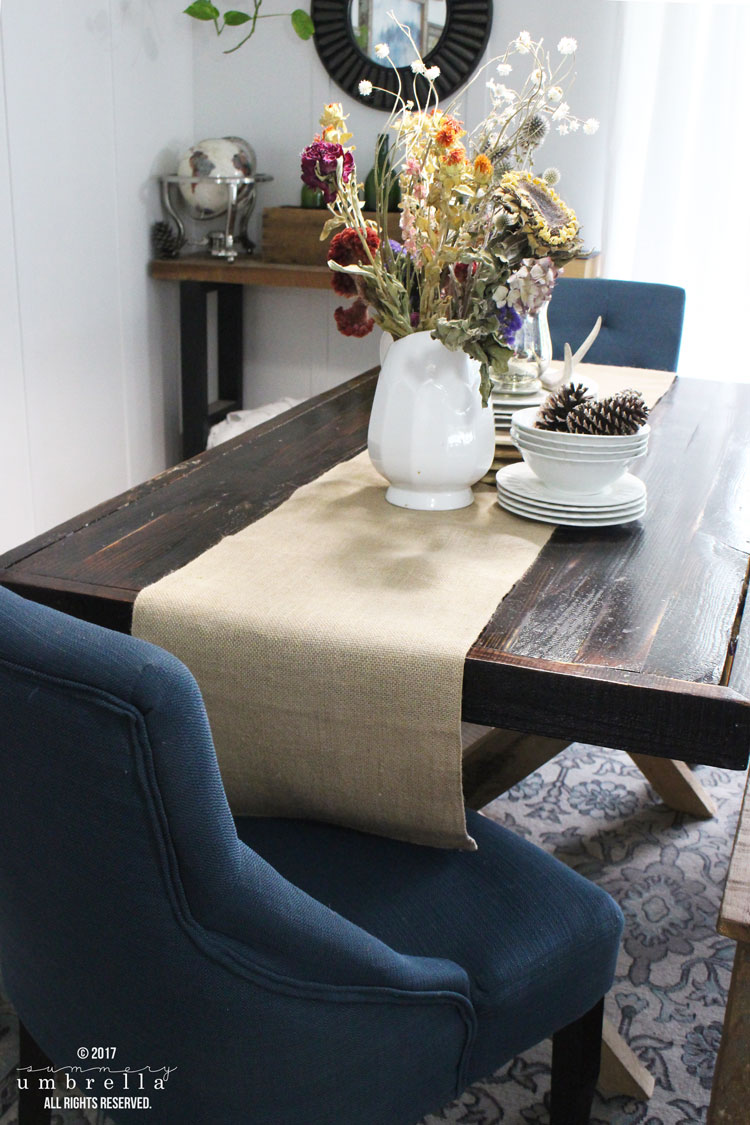 Gather Your Supplies
First things first, gather your supplies. You'll need dried flowers (of course), a vase or container, floral foam or chicken wire (for stability), pruning shears, and a pinch of creativity. Plus, a few items you'll want to use arrange around or with your dried flower arrangement like plates, wood chargers, or a burlap table runner.
The Bounty of Nature
Go on a nature scavenger hunt. Collect pinecones, acorns, or even some twigs with a rustic charm. These natural elements will add depth and character to your arrangement.
Mix and Match
Don't limit yourself to a single type of dried flower. Embrace variety. Mix textures and colors. Think dried sunflowers, lavender, eucalyptus, and even wheat stalks. The more, the merrier!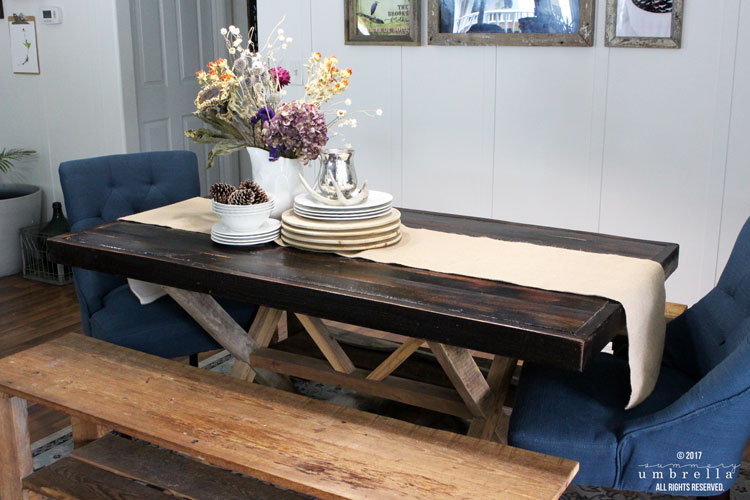 The Base Layer
Start with a base layer of your chosen filler, like eucalyptus or baby's breath. These will provide a lush backdrop for your star blooms.
The Star Blooms
Choose a couple of statement blooms to take center stage. Sunflowers, roses, or even dried hydrangeas are perfect for this role. Place them strategically to create visual interest.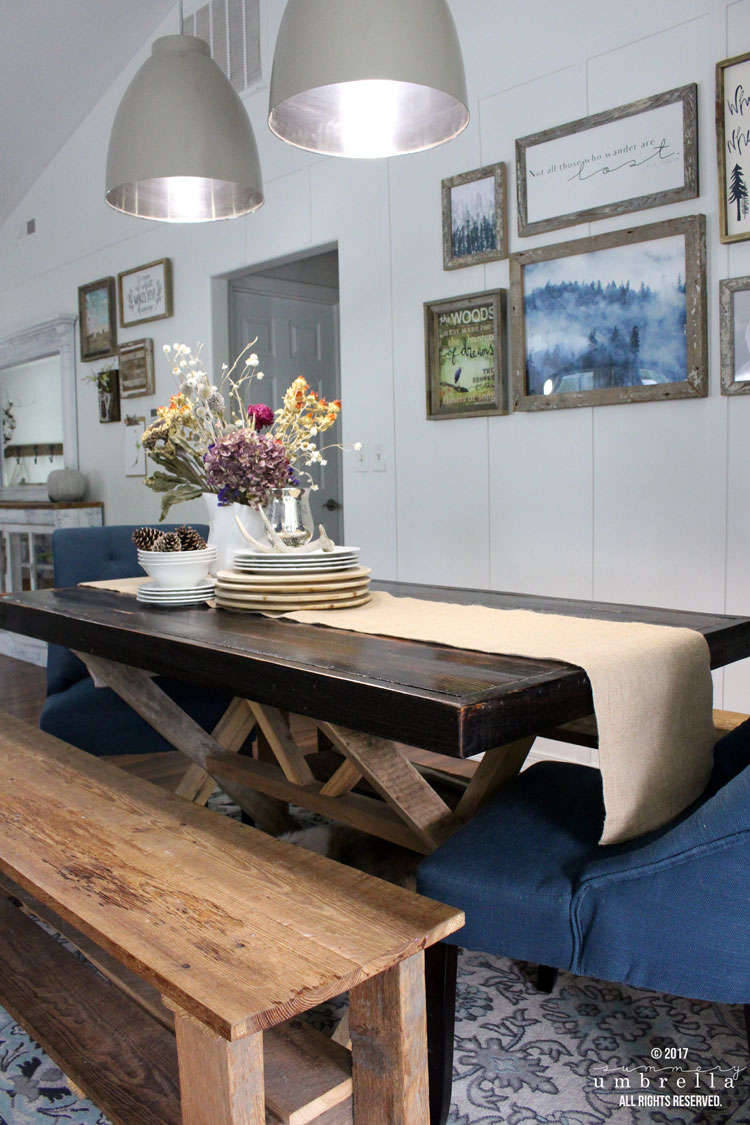 Play with Height
Vary the heights of your flowers. Trim some shorter and leave others a bit taller. This adds a natural flow to your arrangement.
Natural Accents
Now, it's time to sprinkle in those nature finds. Tuck pinecones and acorns among the blooms. They add a delightful rustic touch.
Looking for other fall and nature-inspired DIY projects?
Finishing Touches
Step back and assess your masterpiece. Make any necessary adjustments. Fluff up the blooms, adjust the heights, and ensure that every element is perfectly placed.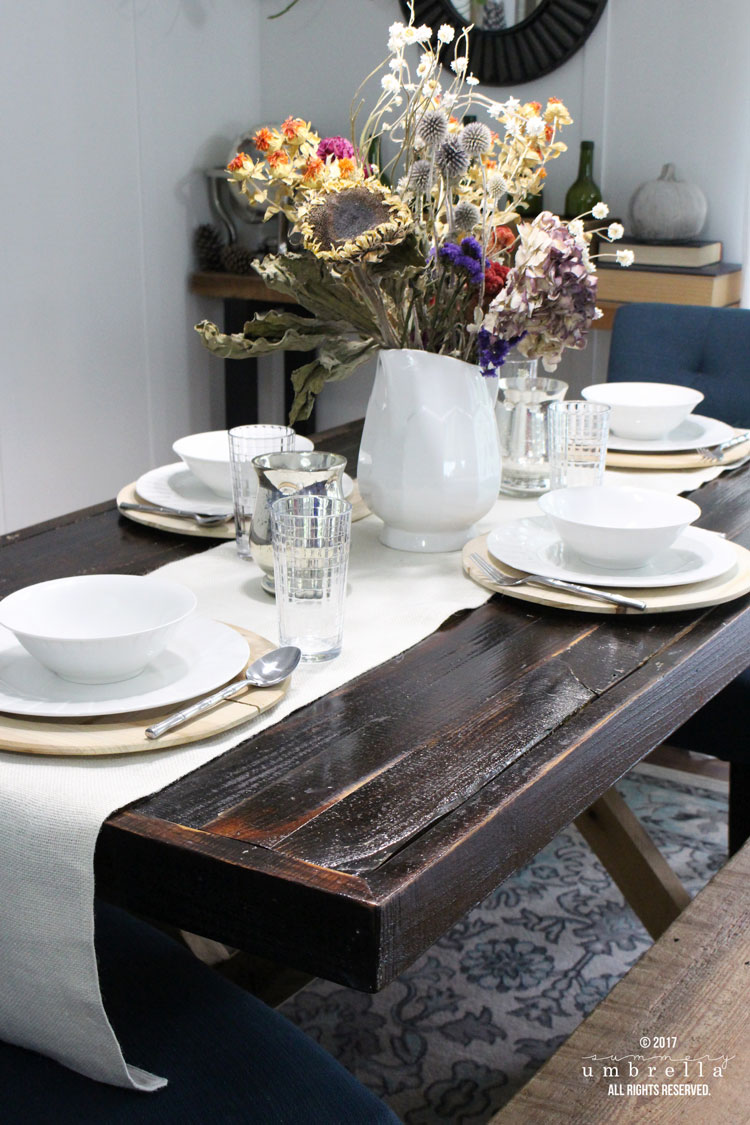 The Wow Factor
Place your dried flower arrangement in a prominent spot in your home. Your dining table, mantle, or even the entrance foyer are all fantastic choices. Get ready for the "wow" comments to roll in.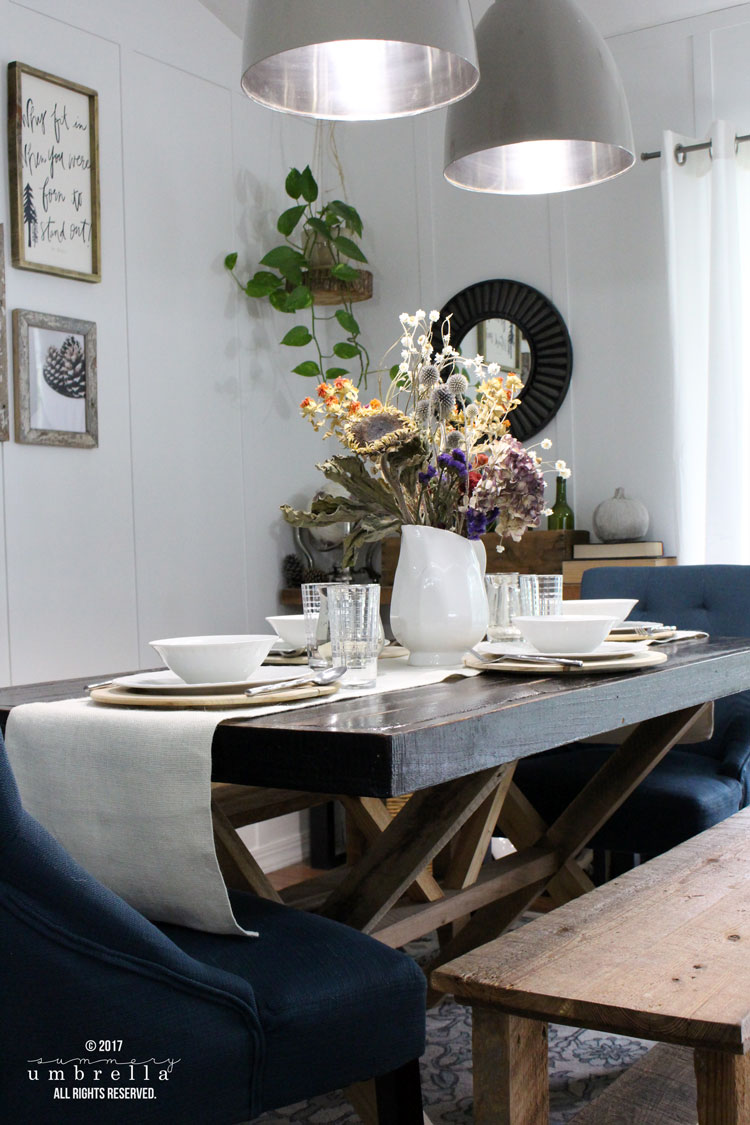 Super Simple Dried Fall Flower Arrangements That You'll Love
Creating super simple dried fall flower arrangements is like orchestrating a symphony of nature's beauty. It's an opportunity to bring the warmth and charm of fall indoors, and you don't need to be a floral expert to do it.
So, channel your inner florist, embrace the simplicity of dried blooms, and let your creativity bloom alongside them. With these arrangements, you're not just adding beauty to your home; you're inviting the cozy spirit of fall to linger a little longer. Here's to a season filled with laughter, warmth, and the enchanting beauty of dried flowers!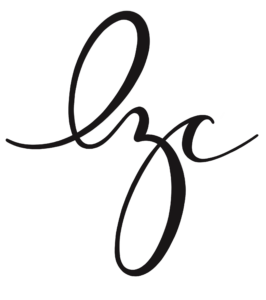 Pssttt…. Don't forget to check out my Decorating Projects page chocked full of DIY and decorating goodness!
Let's be Social