Super Simple Dried Fall Flower Arrangements That You'll Love
You are going to absolutely love these super simple dried fall flower arrangements that not only are easy on your wallet, but gorgeous to look at too! Join me now for a look!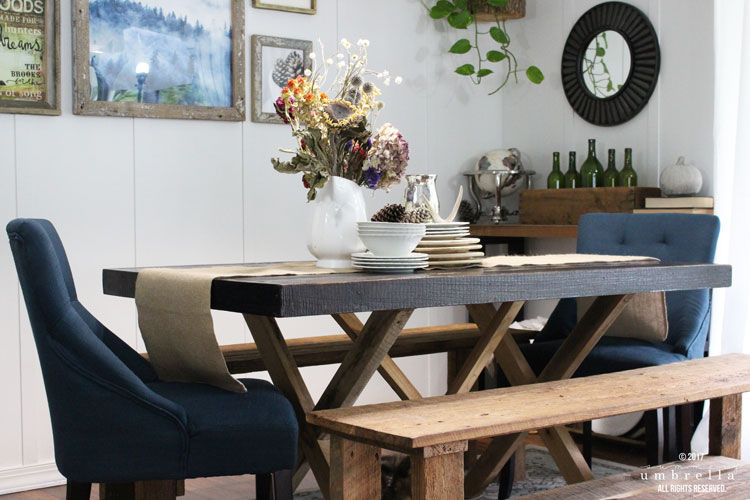 I've always loved to decorate my table with seasonal decor. However, let's be honest. Keeping it in pristine condition is nearly impossible when you need to use it on an almost daily basis.
For instance, as much as I love my studio sometimes it's just not feasible to work in when my daughter is home from school, or if I am multi-tasking (which is most of the time). In these circumstances I typically use our dining room table to do most of my writing, editing, and emailing from. And let me tell you, I am not very good at keeping all of my notes, drawings, and computer paraphernalia constricted to one area. I'm all over the place when I work! I like to see it all.
As you can probably imagine, my centerpiece and table arrangement will then need to be moved.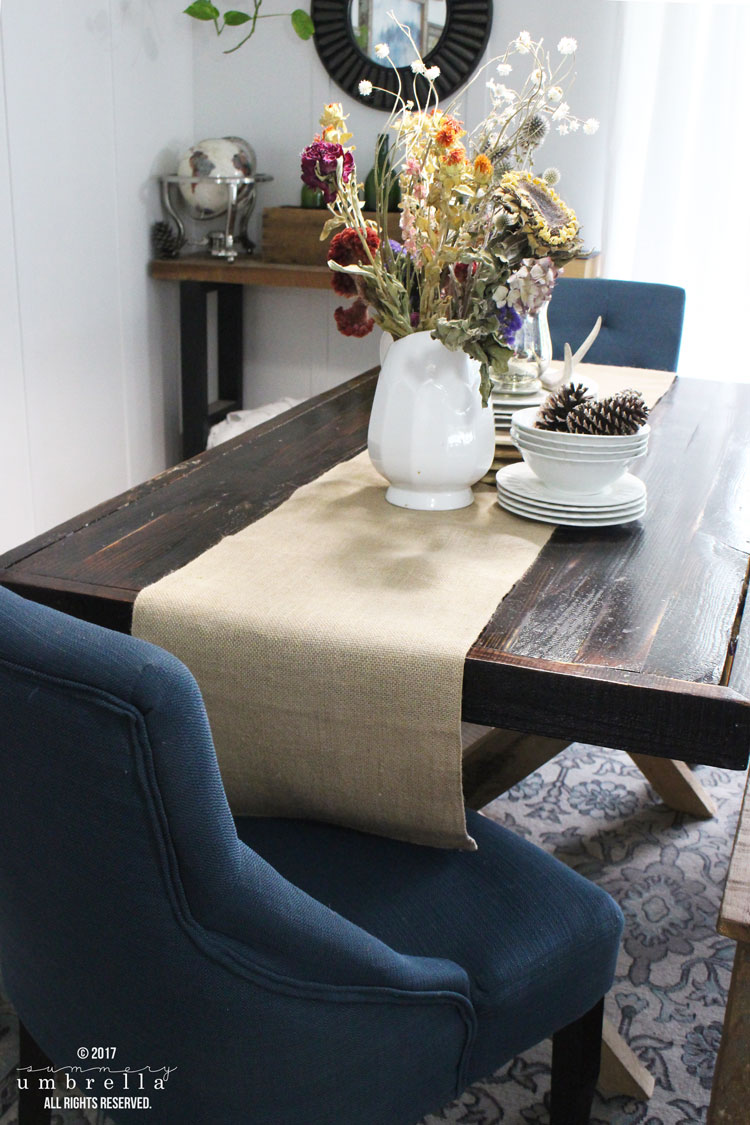 And if you have other people living with you and/or kids I'm sure you already know how much of their stuff ends up on the table as well. So, I won't even bother explaining that dilemma!
So, most recently I've discovered my love of combining a fall flower arrangement with a display of stacked dishes. It provides just enough beauty with a realistic flair for what a table arrangement will need. Then, whenever you're ready to spread them out for your party, dinner, etc it's all ready for you.
But until then, it's also super easy to move to one side of the table if needed.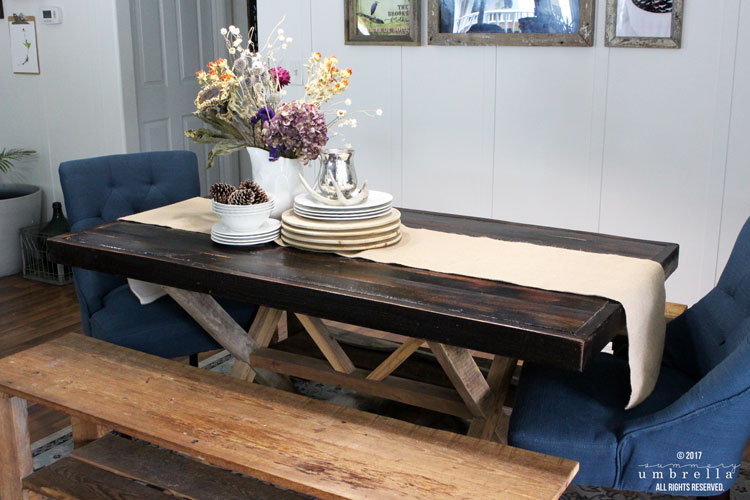 Plus, it combines elements that I already own! Super affordable too? Definitely count me in!!
Staple Materials
Wood chargers
Silverware
White Pitcher
Wine glasses
Silver candle holders
Dried flowers (look for them at your local boutiques)
Pinecones
Deer antlers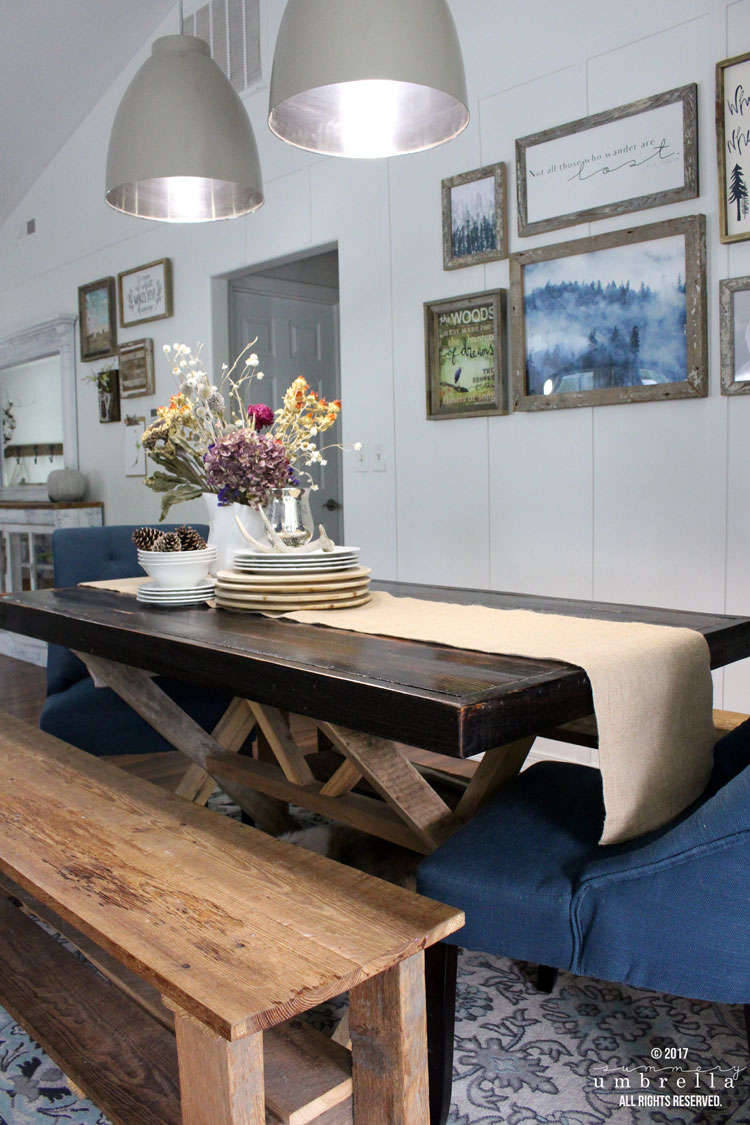 Looking for other fall and nature inspired DIY projects?
5 Easy Ways to Rearrange a Beautiful and Rustic Fall Tablescape
If you'd like, you could always add glasses, coffee cups, etc to your beginning arrangement as well. Sometimes I like to use a wide mouth mason jar to hold my silverware for easy access.
Not a fan of dried flowers? No problem! Use whatever makes you happy. For instance, use one of these popular fall flowers:
Top Fall Flowers for Fresh Bouquets
Aster
Sunflowers
Toad Lily
Goldenrod
Russian Sage
Colchicum
Helenium
Witch Hazel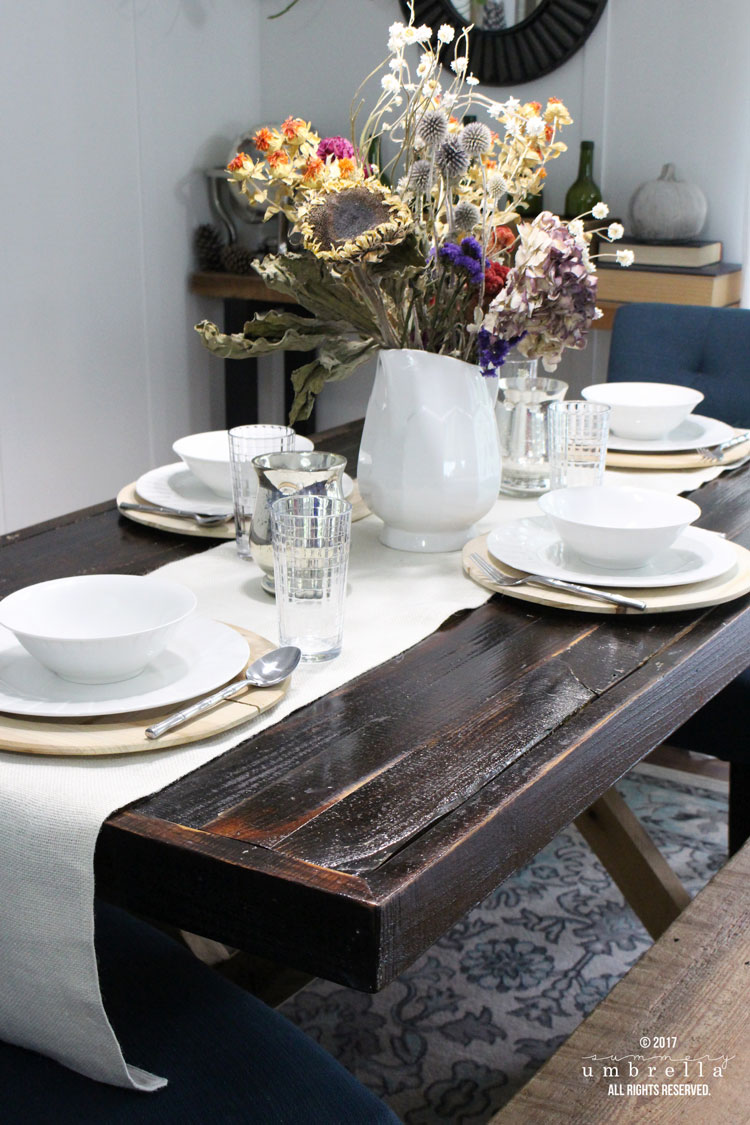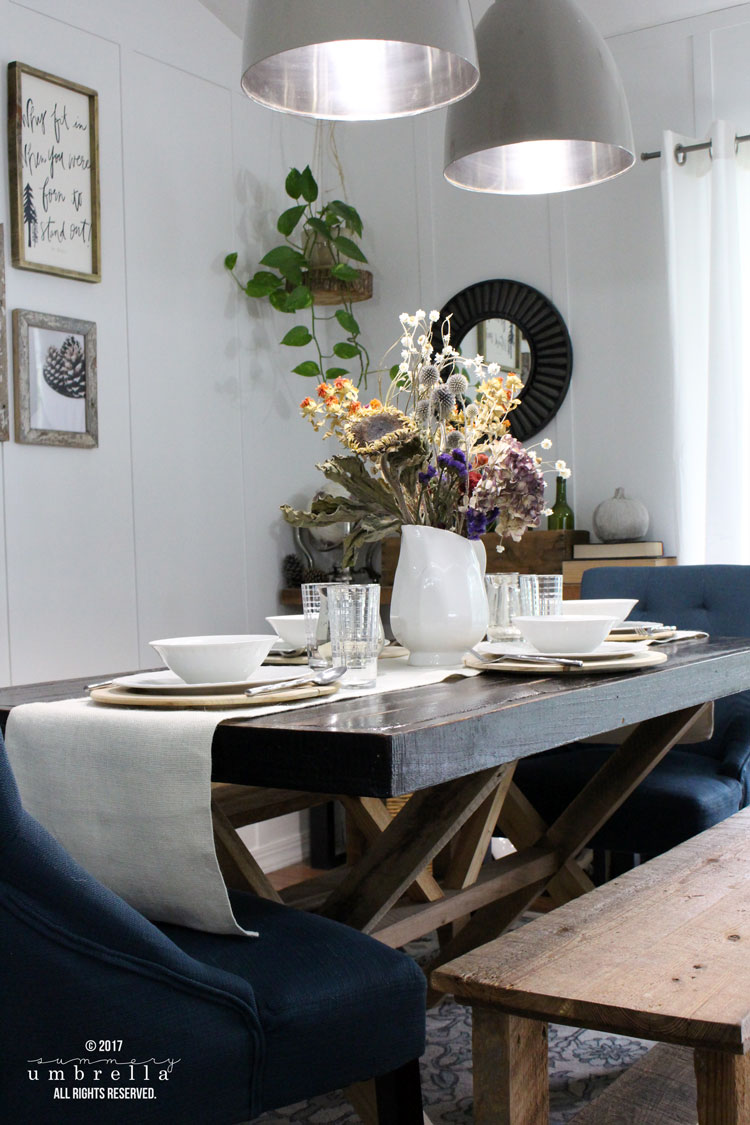 Super Simple Dried Fall Flower Arrangements That You'll Love
Thankfully there are so many different and beautiful fall flower arrangements that you put together as well as mix and match, and just know you're going to come up with something outstanding!!
In fact, I'd love to see what you've come up with. Send them my way for a chance to be recognized on
Instagram
. I can't wait to see your gorgeous ideas!
I hope everyone has a great weekend 🙂
Pssttt….
Don't forget to check out my
Decorating
projects page chocked full of DIY and decorating goodness!