How to Decorate with Plants Indoors to Energize Your Room
Decorate with plants in your home to reinvigorate and bring gorgeous color to any room. Learn how with just a few simple steps and lots of pictures!
I've kind of come to the conclusion that I'm that "crazy" lady. You know.
Crazy bird lady and crazy paint lady.
And most recently… crazy plant lady.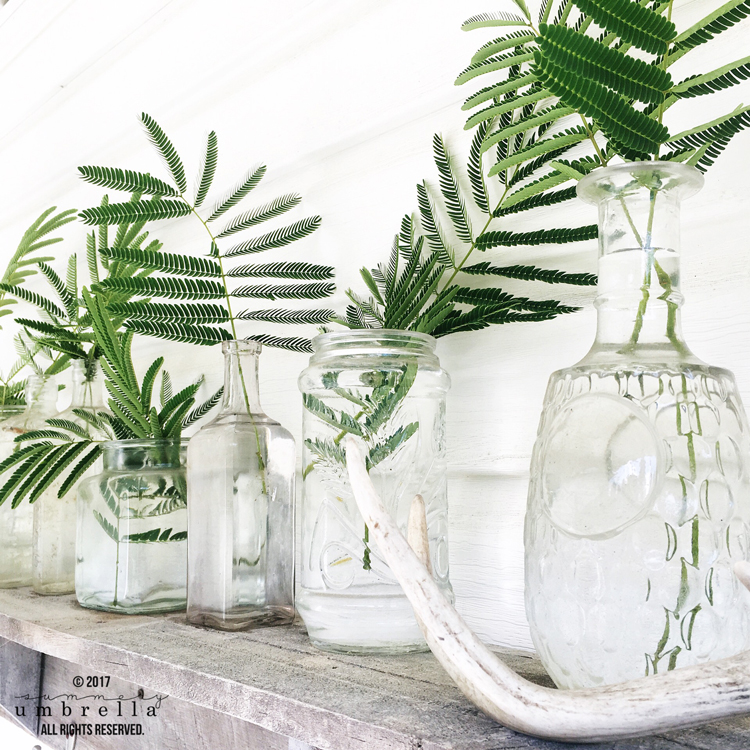 It's ok.
I've accepted it, and have realized that I might as well own it, right? As the old saying goes, when life hands you lemons… you make hard lemonade. 😉
However, growing plants has never been a forte of mine. I try and I try, but sometimes it just doesn't work out.
So, I've figured out a few things that work just in case you're in the same boat as me. First things first:
Start with artificial plants. If you have absolutely NO luck with plants in your home it's a great way to initially add color.
Then, buy a herb like mint or spearmint that easily grows anywhere, and has multiple benefits. For instance, I like to add mint to my water, and it also makes my home smell wonderful!
Note: I put my mint in a vintage cooler right next to the window. It's as happy as a clam!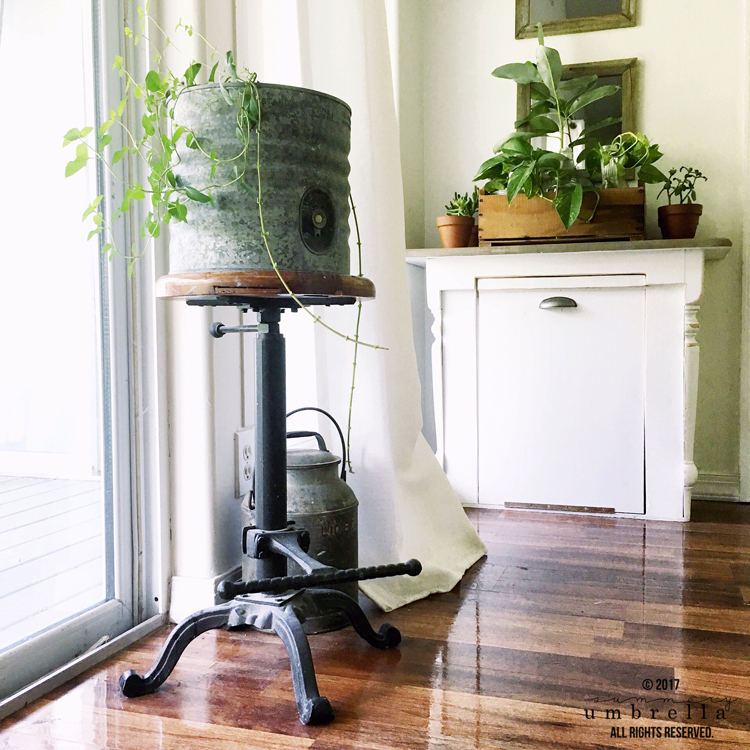 Looking for more plant-related projects?
After you feel like you've got a handle on an herb or two go ahead and get yourself a few indoor plants that are best suited for low light.
Note: If you're worried that you'll forget to water your plants put them all in a common area you frequent so you don't forget. Personally, I typically do not put plants in my bedrooms (at this point in time) because I'll forget about them. So, artificial plants are my friends in those areas!
Another idea on how to decorate with plants in your home is to use nature from right outside your door.
How to Use Outdoor Plants Throughout the Year
SPRING: bring those beautiful flower blooms inside
SUMMER: cut off a few branches from your favorite tree that is full of luscious green leaves
FALL: use several sticks as an interesting centerpiece
WINTER: bring in those evergreens to decorate everything from your tables to your shelves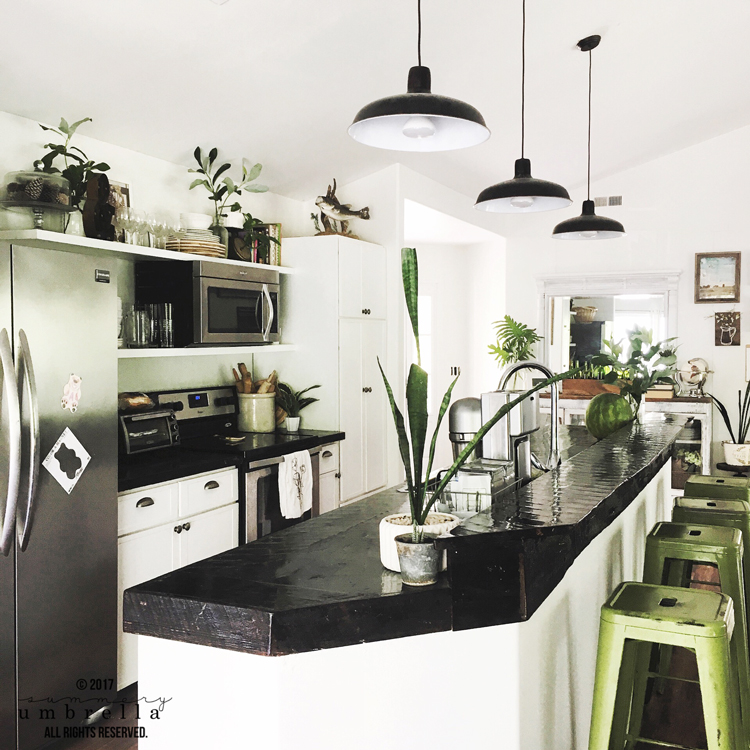 Best Plants for Low-Light Rooms
Artificial (Haha–I couldn't resist 😉
Dracaena
Chinese Evergreen
Peace Lily
Pothos (definitely a huge fan of this!!)
Philodendron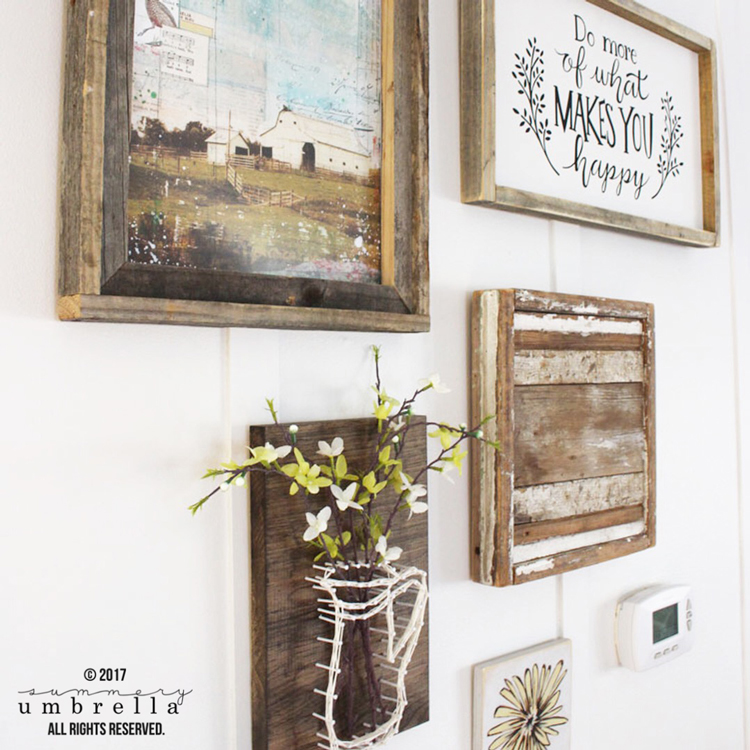 Don't forget to also think outside the box. Plants and flowers don't have to be used in standard pots and vases. Use them in wall decor too!
Artificial and dried plant life is phenomenal for decorating in hard-to-reach places, or even in an area, you wouldn't normally decorate. It's ok to be different!
How to Decorate with Plants Indoors to Energize Your Room
Trust me. There are so many ways to decorate with plants in your home, and these are just a few that come to mind right away. If I can get plants to grow, I just know that you can too! Plus, don't forget, there are so many artificial variations that will help you fake it until you can make it.
If you loved these ideas then you'll definitely want to browse some of my other Gardening projects that are full of step-by-step tutorials as well as freebies galore! Can't wait to see you again!
Now, get to planting!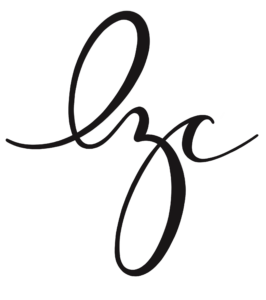 Let's be Social
This post was updated in August 2022.