It's so easy to forget how messy your cabinet actually is when the doors are closed. See… isn't this pretty? Sigh.
However, I know the "organized look" of this cabinet is only skin deep. Once you open up this beauty it is complete and utter chaos! I knew I needed to get started on this one for some time now, but I always had an excuse for putting it off.
Thankfully though, I finally dug deep, and developed these 5 simple steps for an organized cabinet.
1. Assess the damage. Yikes! I'm almost embarrassed to post this one. Oh well, we all have flaws. Mine are in my cabinets. Hah!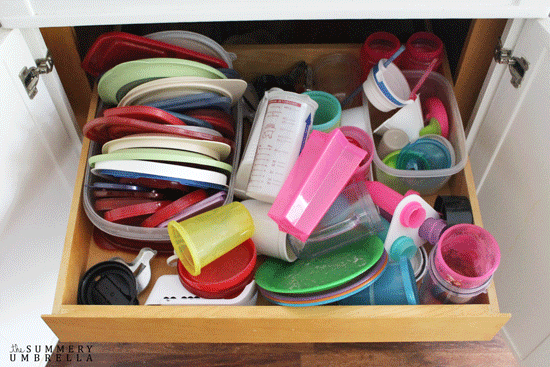 2. Take out everything.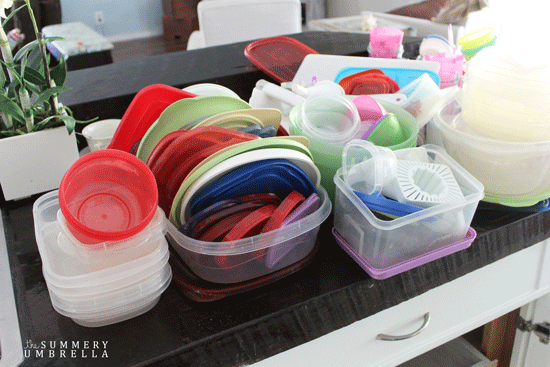 3. Get rid anything that doesn't have a matching partner, or that you no longer use. I know, I know. You're going to "find" that lid some day. Trust me. You probably won't. Especially if you have a toddler and dogs. It's gone.
4. Paint it up, baby! Paint is a miracle worker. While this drawer looks just fine in this color you know it would look a hundred times better if it was white. Isn't this refreshing? Love it!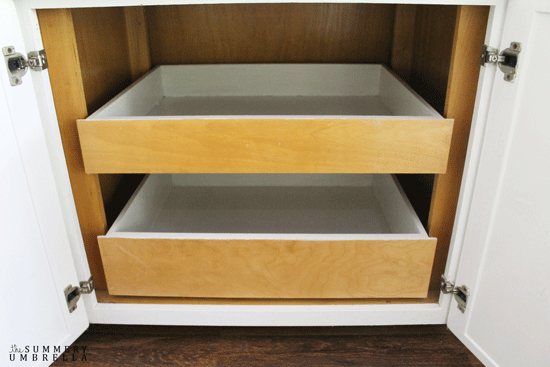 5. Put everything back neatly. Last, but not least… organize what remains.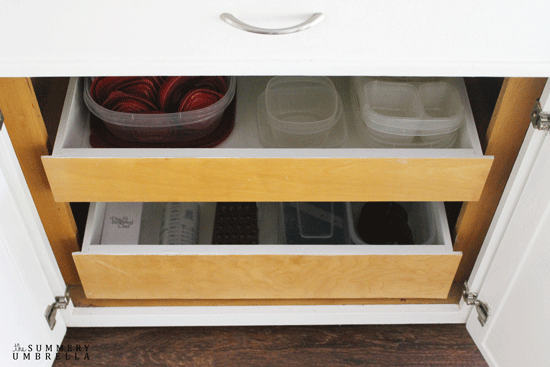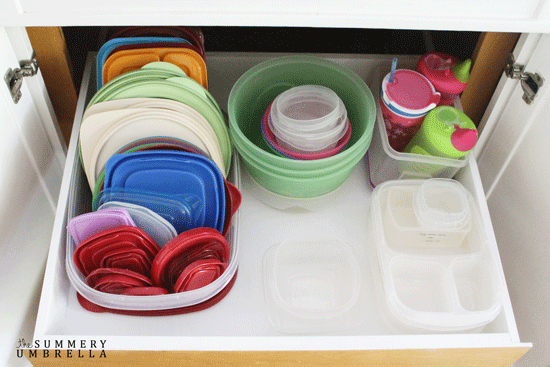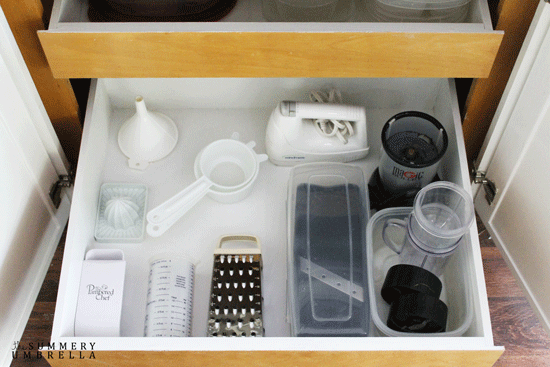 Now all I have to do is get my "roommates" on the same page.
Keep your toes crossed for me! ;)