Easter Tiered Tray Ideas with the Help of Tiered Tray Decor Box
'Tis the season to get your tiered tray in tip-top shape! Whether you've been a fan of tiered trays for years or are just now jumping on the bandwagon, nothing adds a little bit of extra spring flair to your home quite like decorating up your tiered tray. So, get inspired with these adorable Easter tiered tray ideas! From pastel-colored eggs to fluffy bunnies, this post has everything you need to create the perfect centerpiece for your Easter celebration.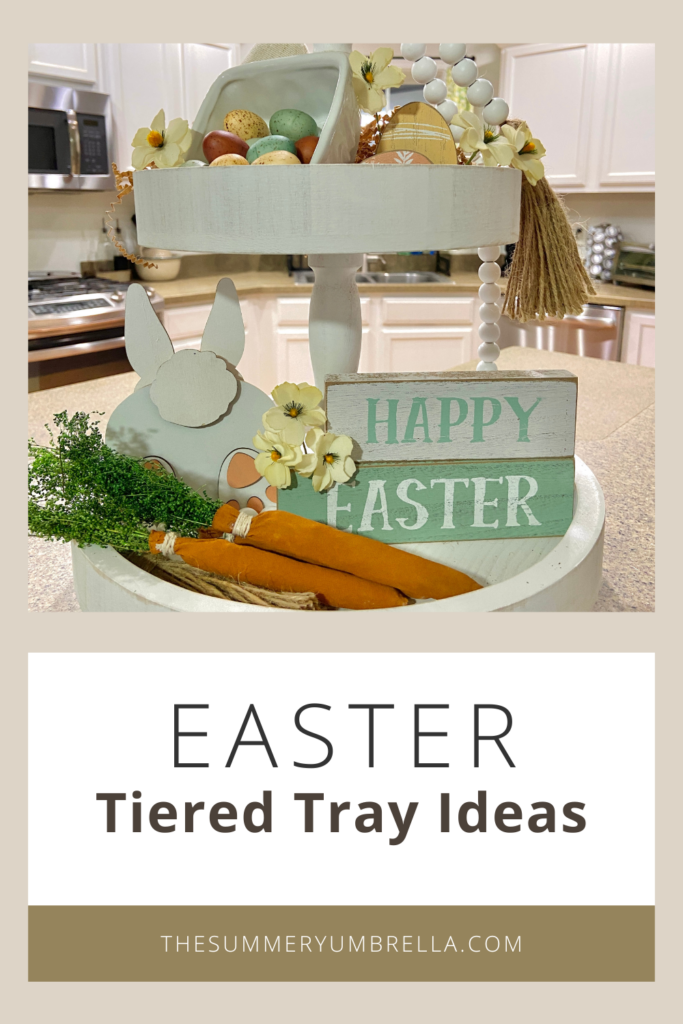 You might also be wondering… but what if you don't have the time (or patience) to shop around and find just the right items?
Enter Tiered Tray Decor Box – an amazing monthly subscription service that delivers all sorts of goodies straight to your door! My Easter and spring-inspired box came with a cute bunny, carrots, a Happy Easter sign, eggs, and a berry basket. It was absolutely perfect for getting my tiered tray ready for the upcoming season.
Watch my tiered tray decor box unveiling!
This post does include some affiliate links, but they are for your convenience. I promise! Please click here to read my full disclosure policy.
Easter Tiered Tray Ideas You'll Love!
I was so excited to see what was inside my Tiered Tray Decor Box! But I have to admit that I was feeling extra excited because I just got a new tiered tray to work with.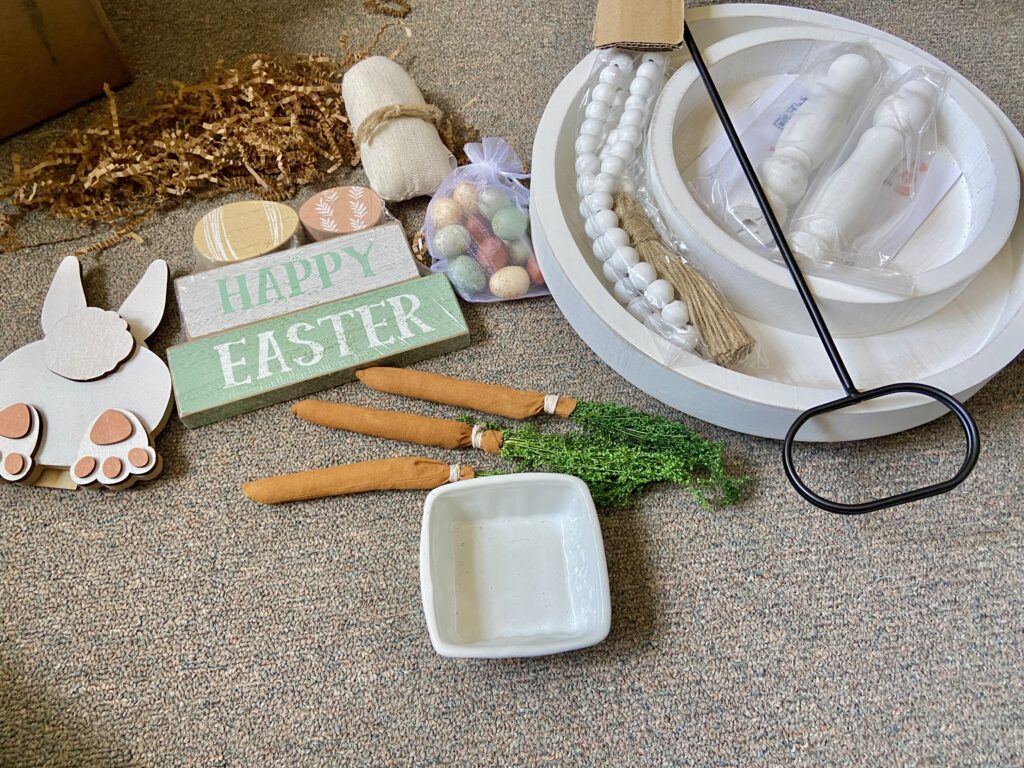 I had been using an older one that I had repurposed from something else, and it was definitely time for an upgrade! Plus, now I have a tiered tray that is specifically dedicated to being changed out each month or for the holiday seasons.
I just love it when a plan comes together! 🙂
Plus, I adore how this turned out! The bunny is so cute and the carrots add a nice pop of color. The eggs are such a fun Easter touch, and I love how they look nestled in the berry basket. And of course, the "Happy Easter" sign ties it all together perfectly.
The only things I added were a few flowers that I had around the house as well as the beads that came with my new tiered tray.
Mix & Match Items From Different Seasons
Another great thing about getting creative with your tiered trays is that there isn't just one way to do it.
I have to admit that Miss Ava and I have already rearranged our tiered tray decor at least a dozen times now. It's slightly addicting and each time we "fix" something we find a new combination that we absolutely adore!

So, what are you waiting for?!
Go grab yourself a Tiered Tray Decor Box and make decorating easier this spring season (as well as others)! With their amazing selection of goodies each month, you can easily jazz up any space without spending hours searching through craft stores or online retailers.
Plus, once you get the hang of it, you can freely mix & match elements from different seasons. Now grab yourself a new tiered tray and let's get started!
Happy decorating!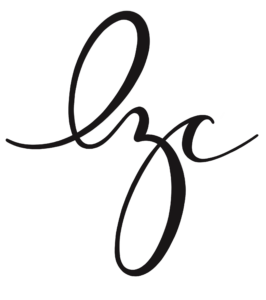 P.S. What do you think of my spring-inspired tiered tray? Have you ever tried a Tiered Tray Decor Box subscription? I'd love to hear from you in the comments!
Like this post? Then you'll definitely want to check these out too!
Let's be Social