Treat Your Dog With This Easy DIY Dog Treat Jar
Craft a personalized dog treat jar with a heartfelt hand-lettered SVG. Download this free 'Treats More, Bark Less' design and add flair to your pup's treats!
Are you a dog lover who delights in spoiling your furry friend with tasty treats? If so, I've got a delightful DIY project that's sure to make tails wag and hearts melt. Just imagine a stylish glass jar adorned with a heartfelt message, perfectly showcasing your pup's favorite goodies!
In this post, I'll be showing you how to create a charming and personalized dog treat jar using a simple glass container and a free hand-lettered SVG. Get ready to add a touch of creativity to your pup's daily routine!
Crafting Your Personalized Dog Treat Jar
Step 1: Gather Your Materials
To embark on this fun and heartwarming project, you'll need the following:
Free "Treats More, Bark Less" hand-lettered SVG (available by signing up for my newsletter below!)
Adhesive vinyl in your chosen colors (ensure it's compatible with your cutting machine)
A cutting machine (such as a Cricut or Silhouette)
Cleaning supplies for your glass jar
Step 2: Download and Prepare the Hand-Lettered SVG
First things first, let's get that adorable "Treats More, Bark Less" hand-lettered SVG. Head over to our website and sign up for our newsletter – not only will you get instant access to this delightful SVG, but you'll also join our creative community filled with fantastic crafting inspiration.
Once you've downloaded the SVG, open it in your cutting machine's software. Adjust the size to fit your glass jar – you want it to stand out but not overpower the container.
Step 3: Cut and Weed Your Vinyl
Load your chosen vinyl color onto your cutting machine's mat and get ready to cut. Follow the prompts in your software to ensure a precise and clean cut. Once your vinyl is cut, carefully weed away the excess material using scissors or weeding tools. You should be left with a beautiful hand-lettered quote ready to transfer.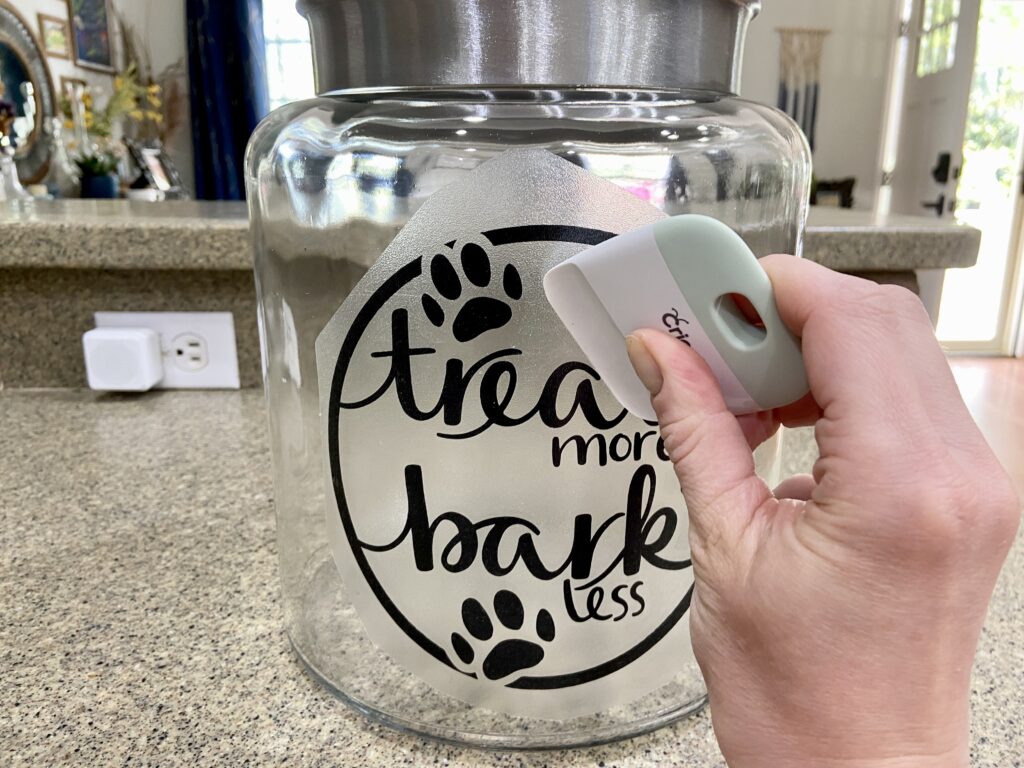 Step 4: Transfer the Design
Place a piece of transfer tape over your hand-lettered quote. Gently rub the transfer tape to ensure the vinyl adheres properly. Carefully peel off the backing paper, leaving the vinyl design attached to the transfer tape. Position the design on your clean glass jar, making sure it's centered and straight.
Once you're satisfied with the placement, press the vinyl onto the jar's surface, starting from the center and smoothing outward. Use a scraper or an old credit card to remove any air bubbles and ensure a secure bond. Slowly peel away the transfer tape, leaving the vinyl quote on the jar.
NOTE: I also cut out a circular white piece of vinyl to go on the inside of my dog treat jar. I didn't think the lettering stood out enough and this fixed my problem instantly!
Step 5: Admire Your Handiwork
Voilà! You've just transformed a simple glass jar into a charming dog treat container with a heartwarming message. Admire your creation, and get ready to fill it with your pup's favorite treats. Every time you reach for a snack, you'll be reminded of the joy and love your furry friend brings into your life.
Crafting with Canine Flair
Creating a personalized dog treat jar is a fantastic way to infuse your pet's unique personality into your home decor. Not only is it a practical and stylish storage solution, but it also serves as a heartwarming reminder of the special bond you share with your furry companion.
Ready to embark on this crafting adventure? Sign up for our newsletter above and grab your free "Treats More, Bark Less" hand-lettered SVG. With just a few simple steps, you'll have a dog treat jar that's not only functional but also brimming with heartfelt charm.
It's time to let your creativity shine and celebrate the unconditional love that your four-legged friend brings to your life every day.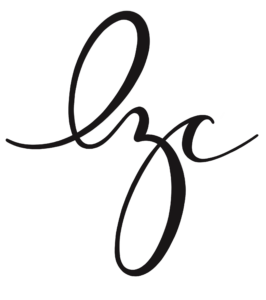 Like this post? Then you'll definitely want to check these out too!
Let's be Social