The BEST 3 Ingredient Peanut Butter Dog Treats
Dogs need a delightfully, pleasant treat during the summertime just as much as we do. Try these yummy 3 ingredient peanut butter dog treats for an easy snack!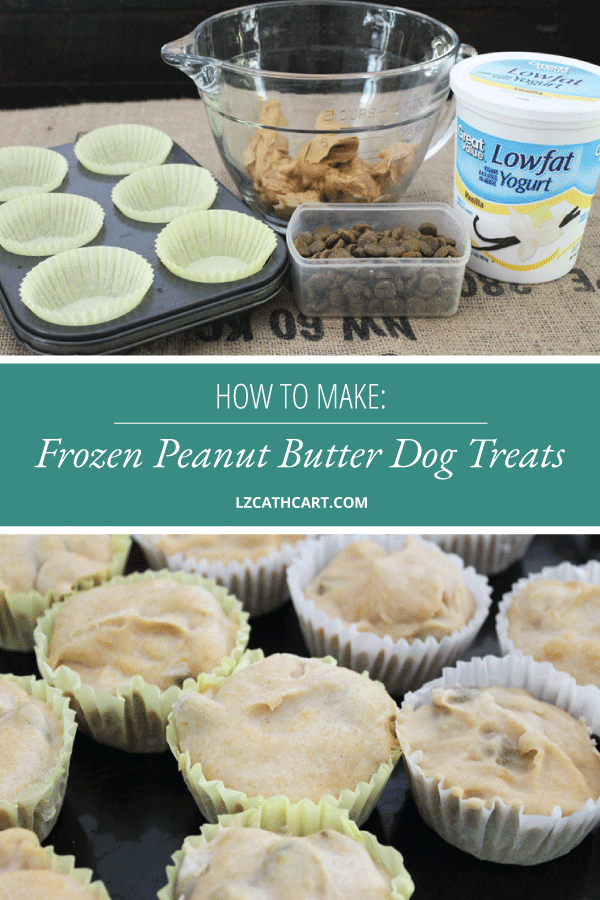 Happy Monday everybody!
Is the heat draining you out yet? How about your pups? I have three little guys running around here, and each of them likes the outdoors for a different reason.
For instance, Kyler (our Sheltie) loves being outdoors to get away from the other two, and basically to just get some peace and quiet. He's a little grumpy in his older age 😉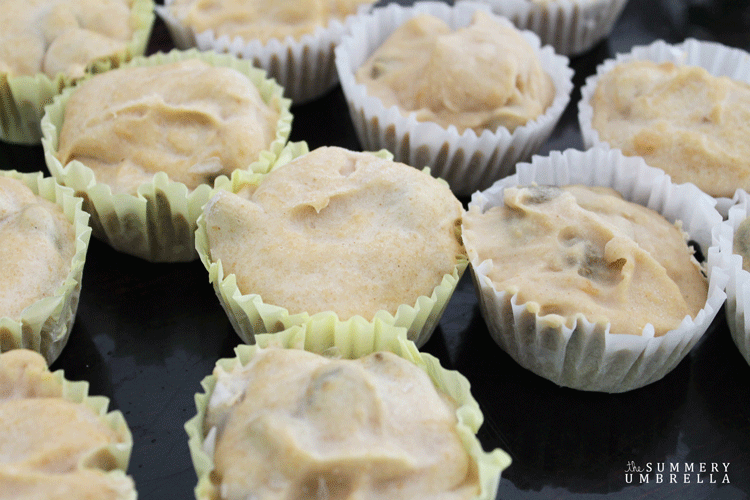 However, even he is avoiding going out because it's just too humid and miserable to bear.
So, what can you do during these devastatingly hot days to ease their discomfort?
Make them frozen peanut butter dog treats! Not only will they enjoy these ice cold and yummy treats, but they're also good for them.
I found the original recipe over on Cesar's Way, but vamped it up specifically for my babies. Let's get started!
3 Ingredient Peanut Butter Dog Treats
Steps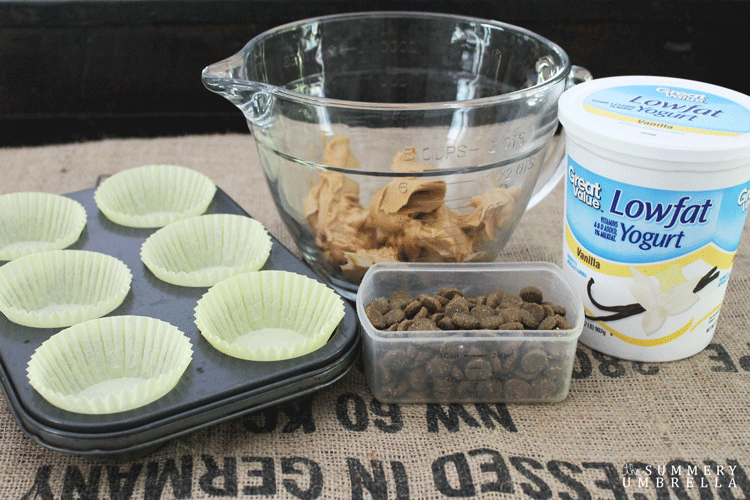 1. Add your peanut butter to a microwave-safe bowl and melt it down. Mine took about a minute, but just keep an eye on yours to make sure it doesn't need less time.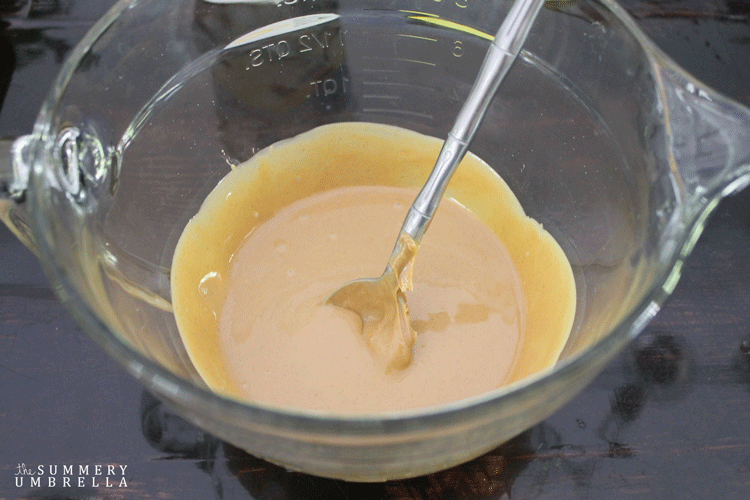 2. Add your yogurt to your peanut butter, and mix thoroughly.
3. Add your dog food to the mix and combine.
4. Scoop as much (or as little) of your mixture into the paper cupcake cups. If you don't have a muffin tray it's ok!
I actually made 12 of these cups at this larger size, and then four small ones without the trays for my neighbors' Jack Russell Terrier.
You'll just have to place your cups very gingerly in a bowl or in your freezer so they don't fall over during the freezing process.
5. Then, pop these bad boys into the freezer!
If you don't have a lot of space to set them next to each other try out my method. I just placed a plastic bowl in between them so they took up less room.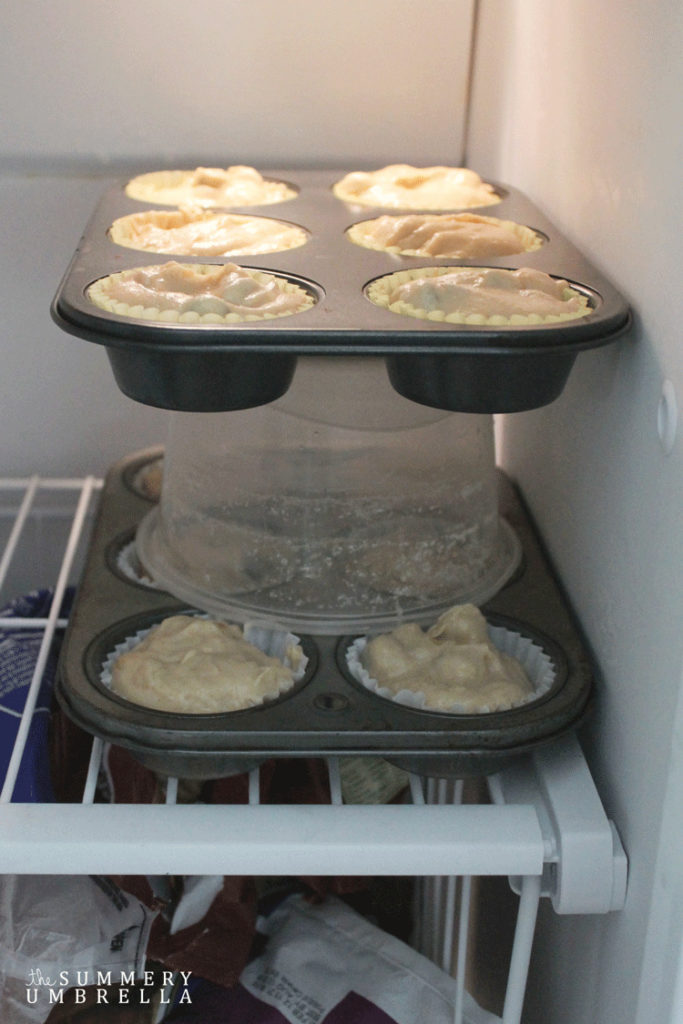 6. The waiting game! I created these during the evening so they had time to freeze overnight, and thankfully it was plenty of time.
7. Last, take off the paper cups, and let your doggies enjoy a delightfully pleasant treat!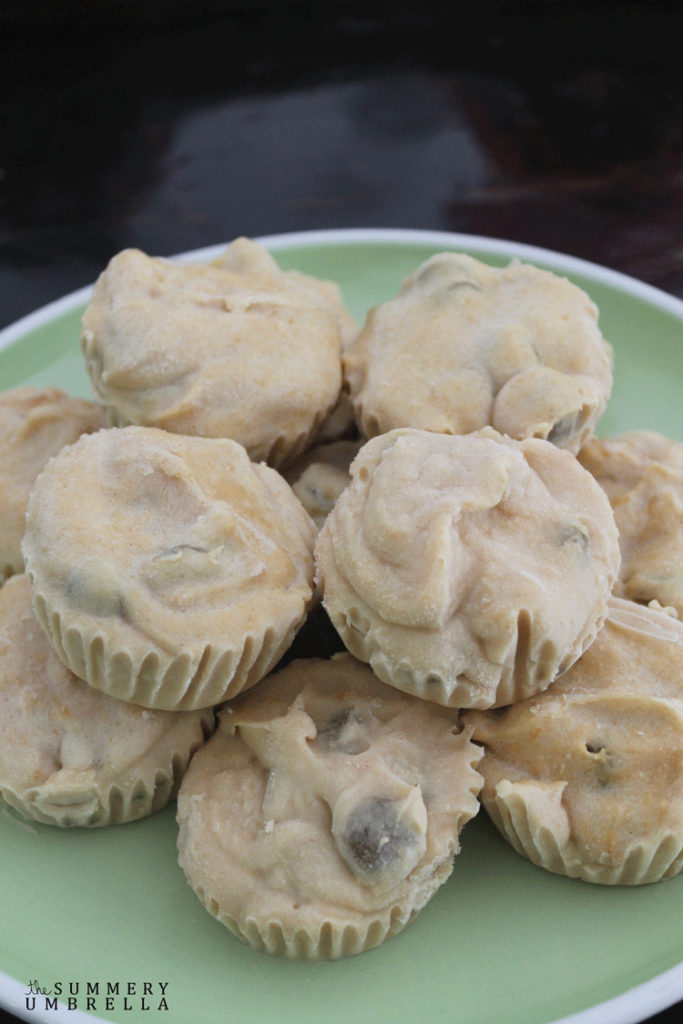 NOTE to SELF: Peanut butter and yogurt is amazing together. Yes–I most certainly did try out these yummy treats. Without the dog food of course! 😉
If you loved this project then you'll definitely want to browse some of my other everyday Living Projects that are full of step-by-step tutorials as well as freebies galore!
Can't wait to see you again, and Happy Crafting!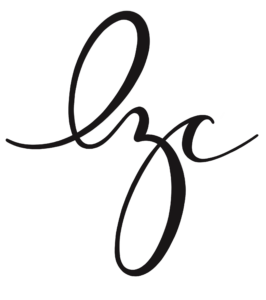 Let's be Social
This post was updated in June 2022.