100+ Wood Sign Ideas That Will Help Turn a House Into a Home
Do you love wood signs, but struggle with where to put them or which ones to use? You're in luck because this post is for you! Learn how with these 100+ Wood Sign Ideas That Will Help Turn a House Into a Home.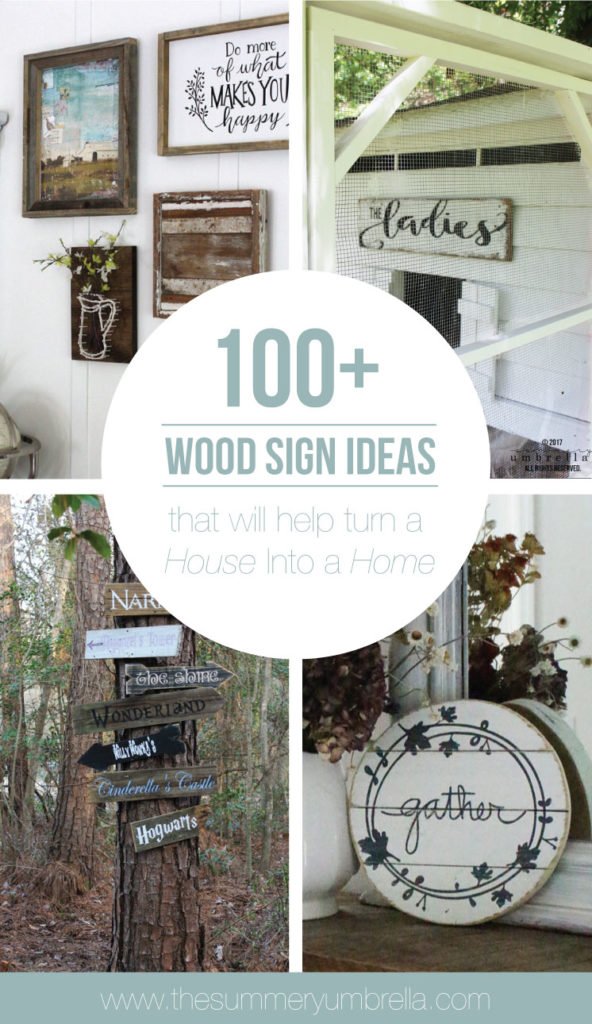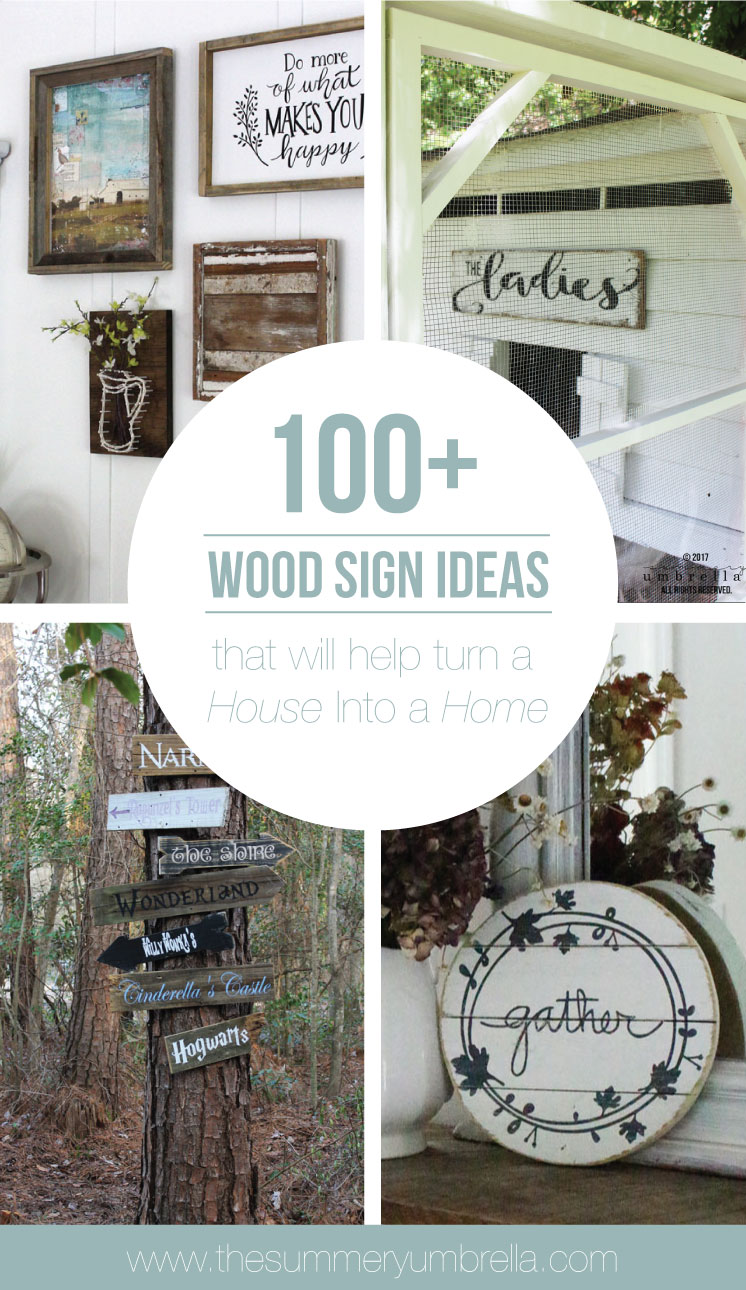 Wood Sign Ideas for the Home
Normally I would add a little bit of info plus fluff and stuff in this part of the post, but I have a feeling you just want to get straight to the point. You win. You twisted my arm. So, let's move along then, and get right to the good stuff! I present to you, 100+ wood sign ideas that you can use all year long, every season, DIYing it all the way to help turn YOUR house into a home.
Seasonal and Holidays
I adore making wood signs for each holiday and season. They add such a fun new feeling to my home. Here are some of my favorite seasonal wood sign ideas.
Winter
Favorite Words (ex.

Hot Cocoa)

Let it Snow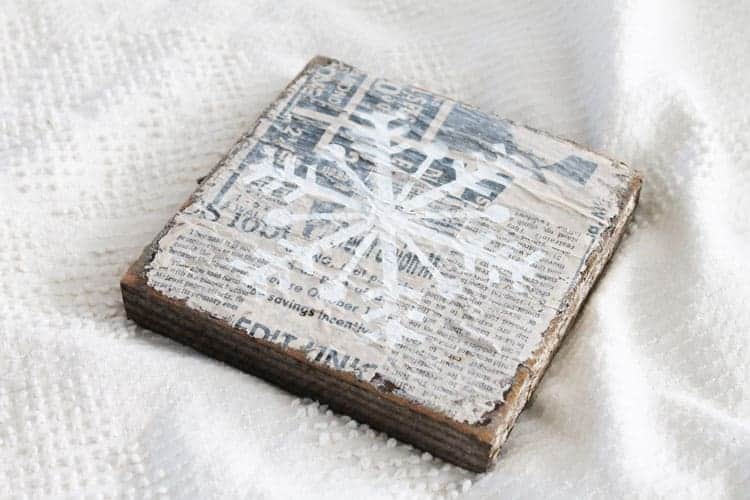 Valentine's Day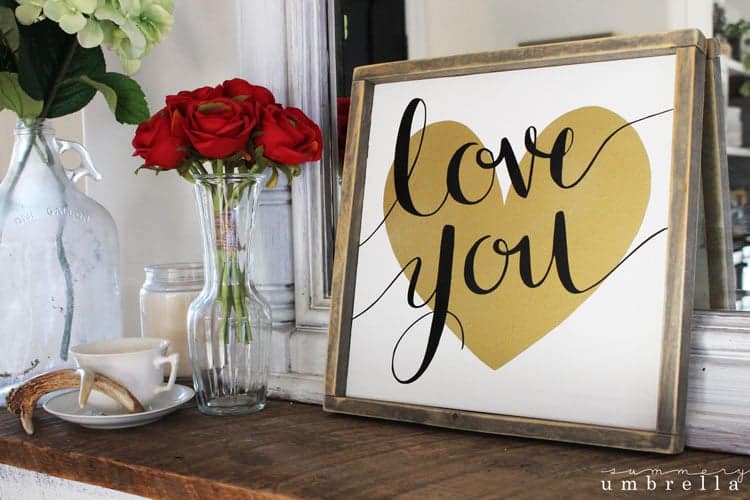 St. Patrick's Day
Spring
Hello Spring
Bloom Quotes
Spring is in the Air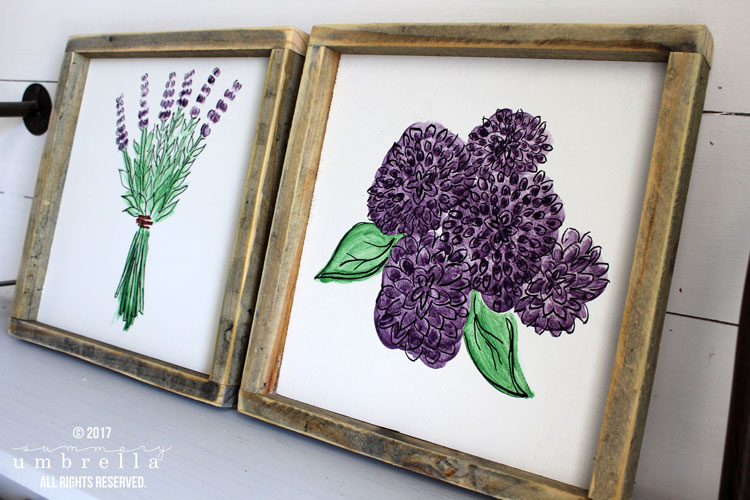 Easter
Rabbits

Follow the Bunny
Happy Happy Happy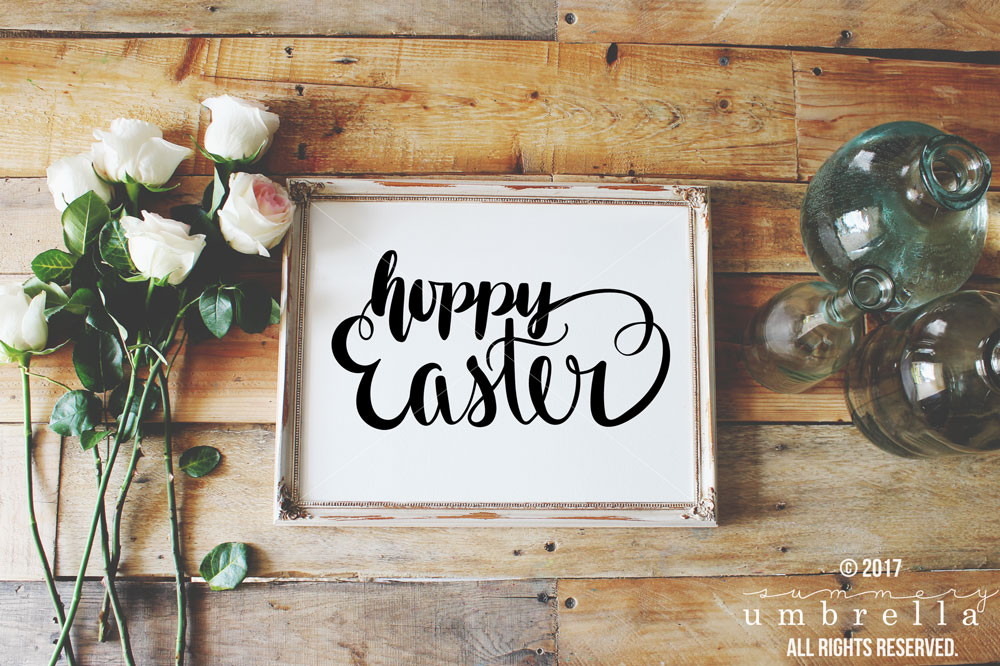 Summer
Relax
Let's Be Adventurers
Life is Better in Flip Flops
Fourth of July
Fall
Leaves are Falling, Autumn is Calling
Harvest
I Love Autumn
Fall in Love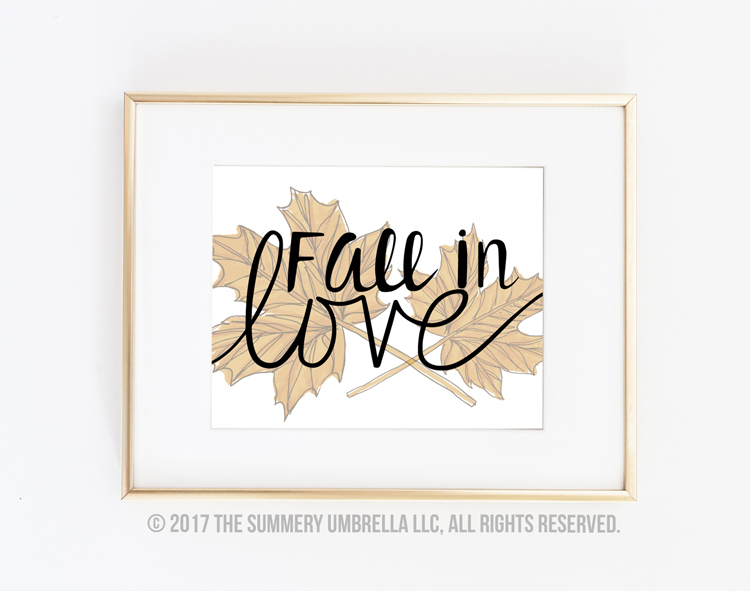 Halloween
Thankful
In All Things Give Thanks
Count Your Blessings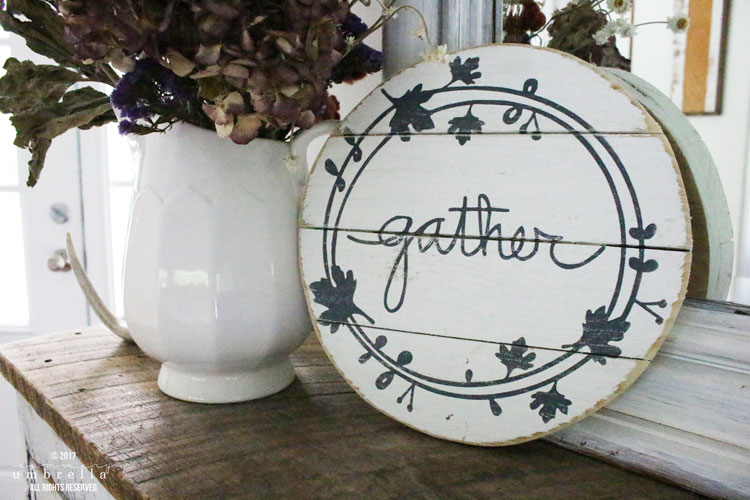 Christmas
No Humbugging
Oh Christmas Tree
Holiday Images (trees, stars, etc.)
Joy
Merry Christmas
Have Yourself a Merry Little Christmas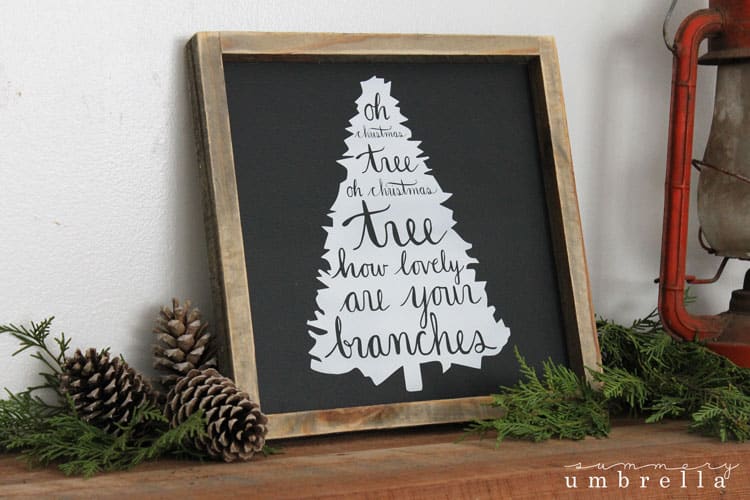 Names and Dates
These ideas are timeless. They make fantastic gifts for newlyweds or housewarming gifts.
Family Last Name
Husband & Wife Names
Children's Names
Wedding or Birthday Dates
Events
Special events are a wonderful time to give a thoughtful DIY gift, like a homemade wood sign.
Weddings
Mr. & Mrs.
Wedding Date
Sign Here
Barbecues
Cold Drinks
Desserts
Family Gatherings
Family Name for Photo Sessions
Indoor Art
Create your own art to add a personal touch to every room of your house.
Master Bedrooms
Always Kiss Me Goodnight
Living and Family Room
Always Be Humble & Kind
State or Map
Bathrooms
Brush, Floss, Rinse
Theme Silhouettes (ex. rubber ducks)
Kitchens
Open for Breakfast

Today's Menu
Farmhouse
Office
Work Hard, Dream Big

Inspiring and Motivational Quotes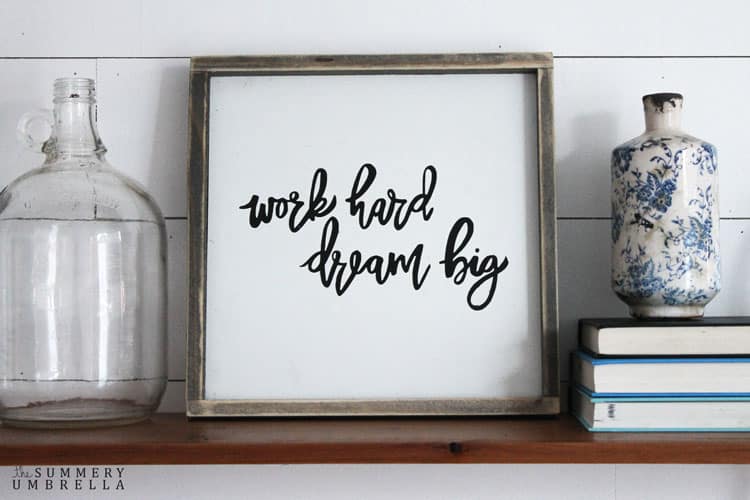 Garage
Dad's Man Cave
Caution: Watch for Vehicles
Entryway
Welcome
Last Name
As For Me and My House…
Laundry Room
Wash, Fold, Repeat
Drop Your Pants
Guest Bedroom
Be Our Guest

No Vacancy
WiFi Password
Friends and Family Welcome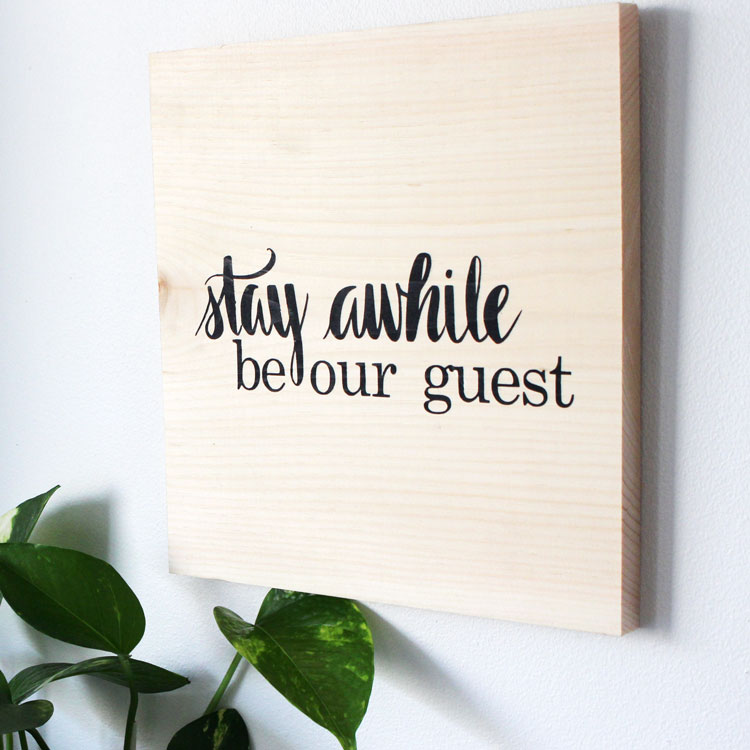 Nurseries and Kid's Bedrooms
Let Her Sleep…
Sweet Dreams
Name and Weight
You Are My Greatest Adventure
Princess Crown
Name
Favorite Cartoon/Character
Dream Wildly
Favorite Animal
Dinosaurs
Room Rules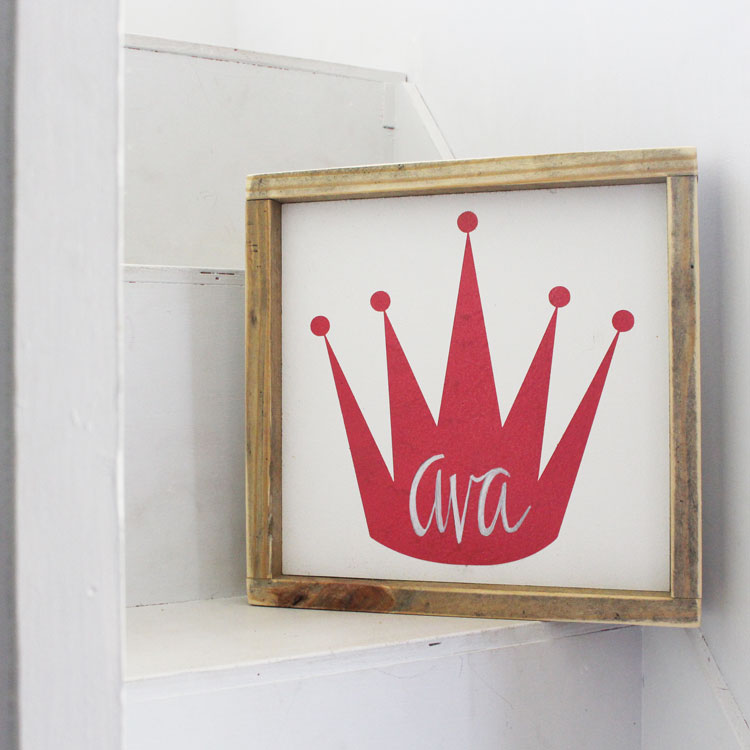 Outdoor Art
Don't forget about the outside. These ideas are perfect for your front porch and patio.
Front and Back Porch
Last Name
Life is Better on the Porch
Welcome
Yard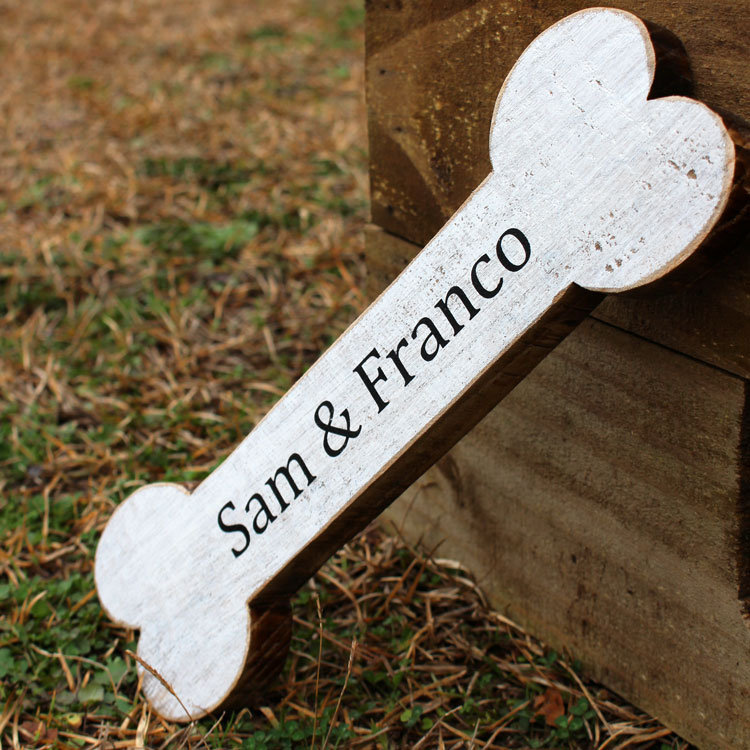 Mailbox
Pool Side
Directional
Compass
Latitude and Longitude
Beach Arrow
Garden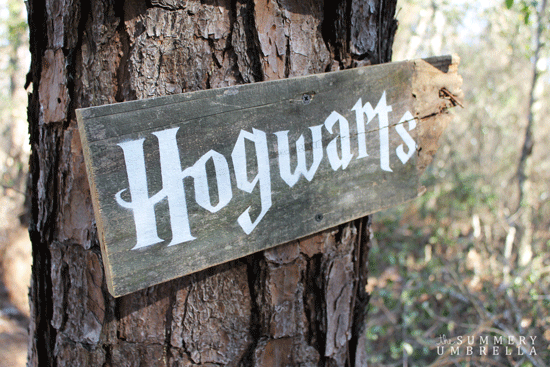 100+ Wood Sign Ideas That Will Help Turn a House Into a Home
I do realize that this list could technically be much, much, muchhhhhh longer. However, I thought this would be a good start to get those creative juices flowing if you're needing a little bit of inspiration.
Hope you have a most wonderful weekend, and I'll see you again next week!
If you loved these ideas then you'll definitely want to browse some of my other DIY projects that are full of step-by-step tutorials as well as freebies galore! Can't wait to see you again!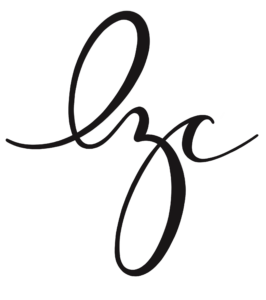 Need help making your own signs? Visit these tutorials too!
Let's be Social
This post was updated in November 2022.