Need a way to dry your bathing suits and beach towels outside? Make this DIY beach towel and bathing suite rack! It's easy and you can customize it.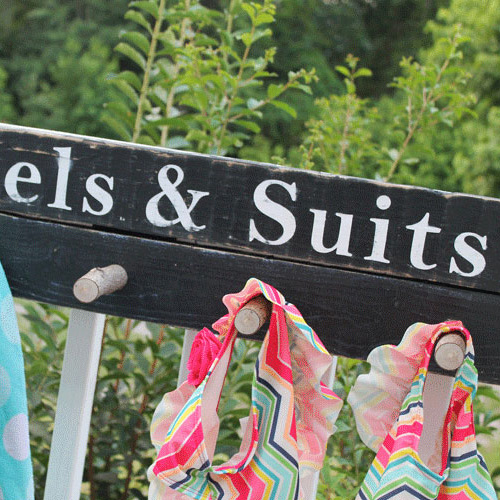 How to Store Bathing Suits and Beach Towels Outside
Sick and tired of wet suits and towels laying on the floor? Create this perfect little beach towel and bathing suit rack that help eliminate this problem!
Hello again! Back so soon? Well, I am most delighted to see you! ;)
Today I have an absolutely useful sign turned hanger that you'll probably be using all season long. I'm not sure about you, but in my household one of us always has wet clothes, bathing suits, towels and other random items that usually (let's be honest!) end up on the floor of the porch. I've tried encouraging my follow roommates (aka. the daughter and the husband) that there are better locations for these items. However, here I am picking them up yet again!
Anybody else have this problem? Well, let me help you out and lets get started!
Beach Towel and Bathing Suit Rack Wood Sign
This tutorial will walk you through every step so you can make your own wood sign and bathing suit storage solution.
Materials Needed:
pallet board sign (you can create whatever size you would like!)
paint
spray paint
branches
stencil
screws
How to Make Your Own Beach Towel Storage Sign
Follow these easy steps and you'll have your own sign in no time at all.
1.) Paint the Pallet Board
First things first, paint your pallet board. Create any size you would like! One board, two, three… four fish… wait. No fish!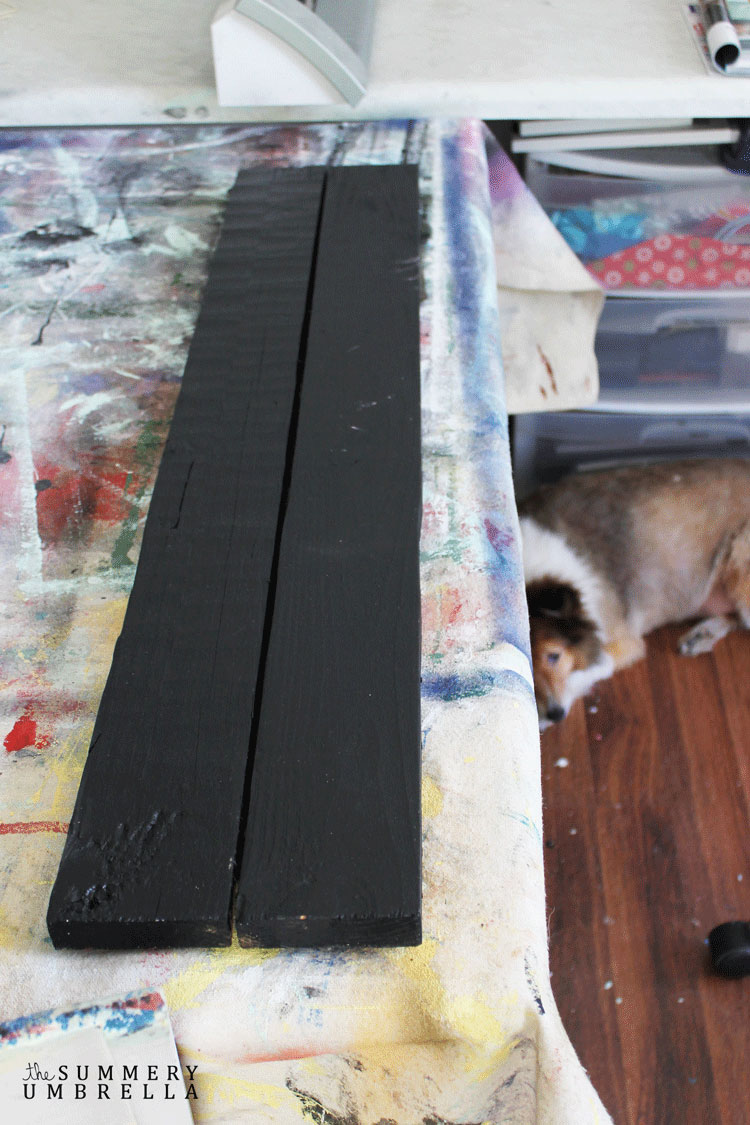 2.) Create Your Stencil
You can also do this in a variety of ways. I use my Silhouette Cameo like it's going out of style, but you can easily do this by using your own handwriting as a font, or even with a pre-made stencil you can buy at the store. Whatever floats your boat!
NOTE: Need more in-depth instructions on how to do the above steps? Check out this video tutorial!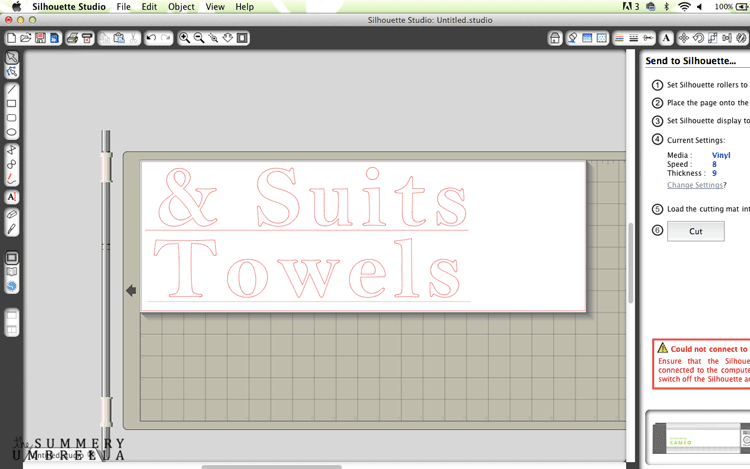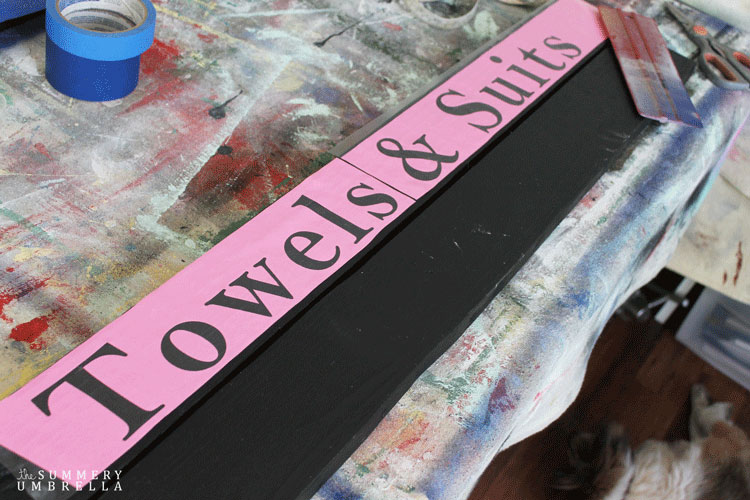 3.) Tape Down the Vinyl
After you've created your sign go ahead and tape it down (or whatever your preferred method may be!). Since I used my Cameo for this project I am using vinyl and transfer paper to allow it to stick to my sign while I paint it up.
4.) Spray Paint the Sign
What's my favorite spray paint to use for signs? Liquitex Professional Spray Paint. Why? Because it's created for exterior use (think graffiti artists), and it has low fumes so I can use it indoors. I cannot speak highly enough about this brand!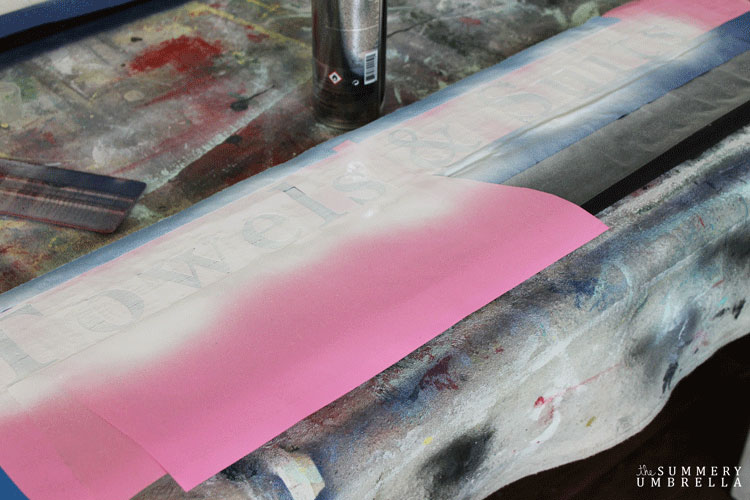 Remember: light, multiple coats are best!
6.) Remove the Vinyl
Remove all of your vinyl, and voila! Your sign is gorgeous!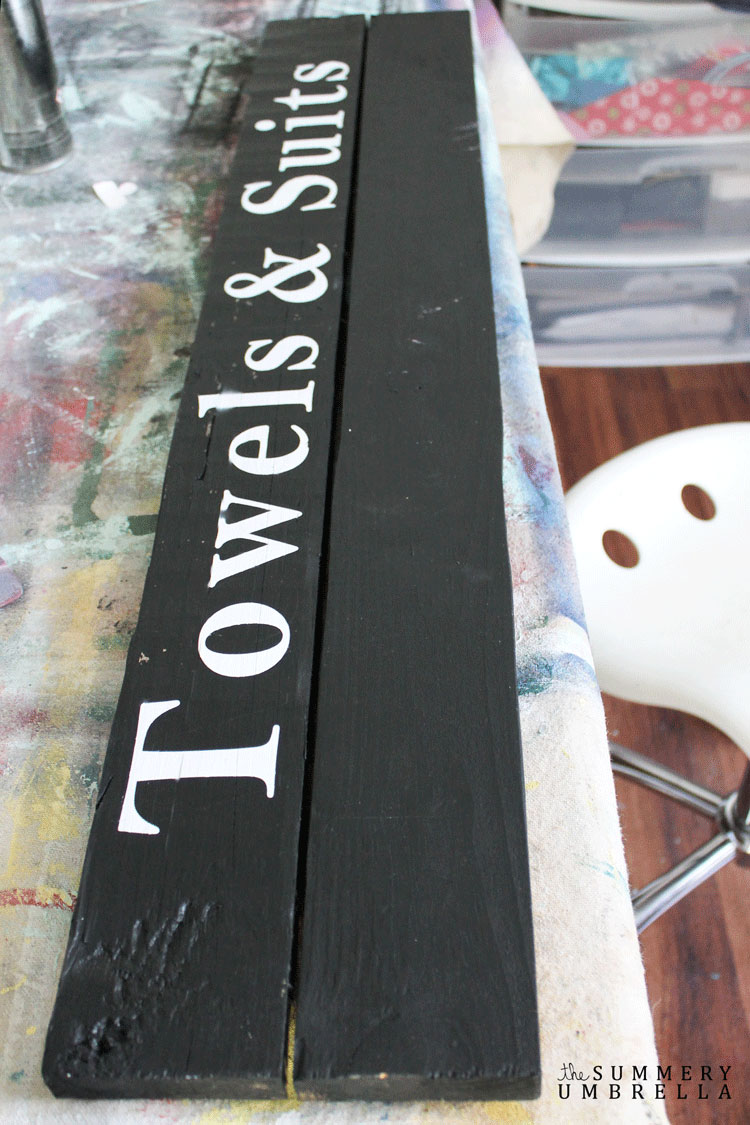 7.) Distress the Wood
I absolutely love all my signs with a distressed finish! You can skip this step if you're not a fan though.
8.) Create Hangers Out of Branches
Then, cut as many branch "hangers" as you would like. Five was just enough for me, but whatever you'd prefer is also just fine!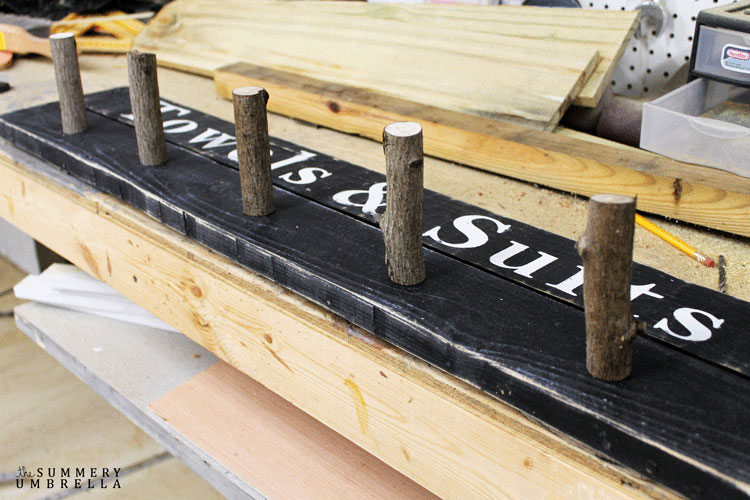 9.) Drill Holes in the Branch Pieces
Next, drill holes in all of your branch pieces as well as where they will be located on your sign. It'll just make screwing them in a hundred times easier.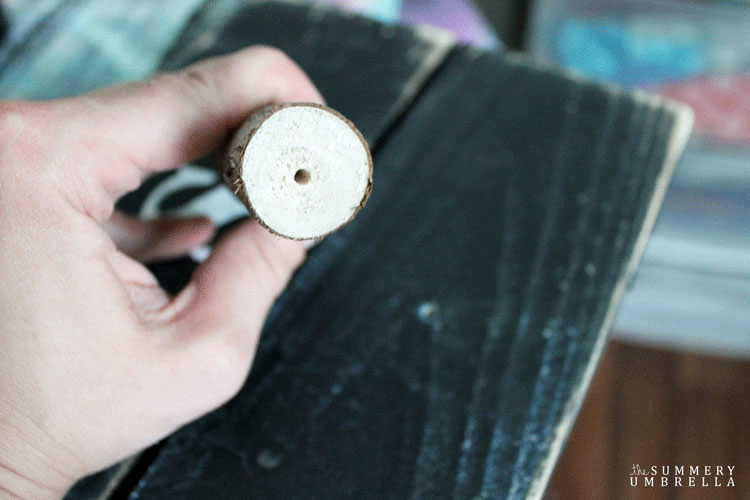 10.) Add Hangers and Hang it Up
Finally, add hangers to the back and hang it up!!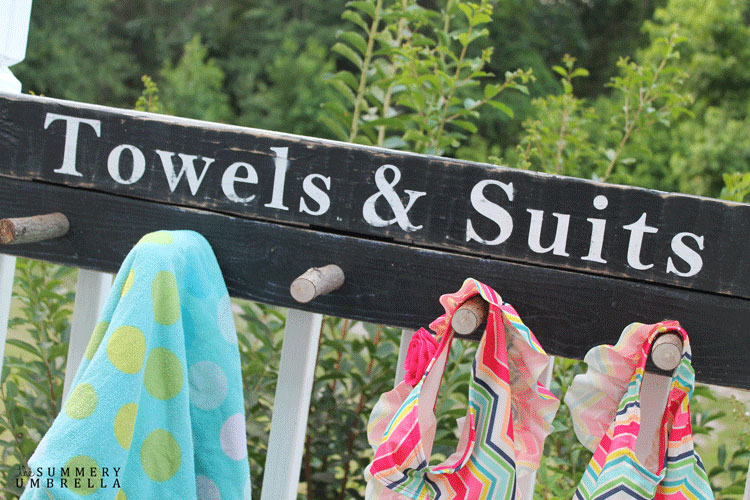 Isn't this the cutest little thing? You could even use it in your bathroom if you'd prefer. I just love how simple and versatile it is! :)
Have a wonderful weekend :)
Pssttt….
Don't forget to check out my
DIY
projects page chocked full of DIY and decorating goodness!
Looking for more DIY Sign Tutorials?