Beautiful DIY Spring Flowers Wood Sign PLUS Video Tutorial
Spring is in the air, and it's time to decorate your home! Learn how to create a DIY Spring Flowers Wood Sign to get started with the season.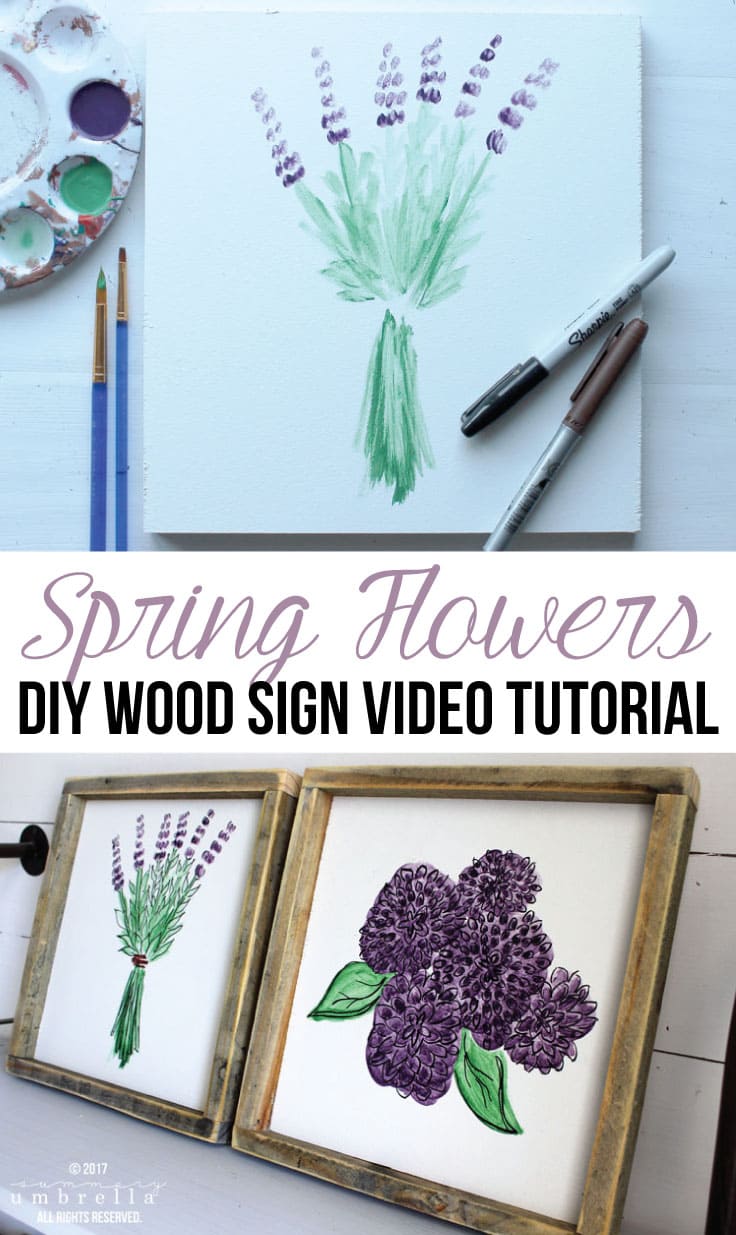 Hello, my friends!
Today I'm going to be doing something a little bit different. I'm going to be hanging out over at my good friend Carrie's blog, Kenarry: Ideas for the Home, and sharing not one, but TWO video tutorials on how to create your very own DIY Spring Flowers Wood Sign.
I know, I know.
I'm pretty excited too! Not only that, but I'm going to be sharing a full start-to-finish step-by-step tutorial so you know exactly how to create one of these beauties for the Spring season.
However, if you'd just like to see the tutorial before you head over here's a quick and easy run-through below!
Supplies
1 – 1/2″ Cabinet Grade Plywood (10"x10")
Pencil
Fine-Point Permanent Markers (in black)
Acrylic Paint (craft paint works great in green and purple)
1"x Material (or 1"X2" Furring Strips)
1-1/4" Brad Nails (or Finish Nails)
Brad Nail Gun
Table Saw
Miter Saw
Wood Glue
Steps
Let's get started!
Clean
I like to use a brush to remove all of the dirt from my surface wood, and then use a damp paper towel to catch anything that the brush may have missed.
Paint your board.
I love using a 9" foam paint roller and cover. The key to success in this step is to use multiple, light coats. Try waiting at least one hour between each coat, but usually, you will need two.
Sand down bumps.
Between each coat (make sure they are thoroughly dried) I like to take 220-grit sandpaper and very gently remove any bumps that you may see.
Cure
After you have finished painting and sanding it is best to let your sign "cure" for a week. I know, I know. This seems like a pain, but this step is super essential. Especially if you ever use vinyl on your signs. If you plan on making a lot of signs for your house or for holidays, birthdays, etc. do a painting session to save time.
TIP: If you've noticed any marks from your sanding down your last coat of paint, don't fret! Once your sign is completed a matte finishing spray will even everything out.
Sketch
Use a pencil and your reference material (ie. magazines, a favorite photo, sketches). It helps me get an idea of what my sign will look like before I actually start.
Sketch it on the board.
Carefully sketch out your drawing on your board. Try not to press down too hard with your pencil.
Paint it.
Now, it's time to paint your drawing!
Add details.
After your paint has dried add detail to your drawing with permanent markers, a small paint brush and paint, or even other materials you'd like to use.
Add a top coat.
Add a light layer of your top coat spray paint for protection and let it dry.
Frame your wood sign.
My favorite method to use to frame signs is with a simple butt joint. This is two boards butted together. If you'd like more information click on the link above to see a detailed tutorial on butt joint frames.
Cut the frame pieces.
For this method use 1"x material (actual thickness is 3/4"). You can use a table saw to rip a 1X4" in two pieces, or a 1X2" furring strip can be used with an overall dimension of 3/4" X 1 1/2".
Cut the long sides of the frame.
First, cut two boards to the length of the sides of your sign. Attach them with a thin bead of wood glue and nail them into place using your brad nails approximately every 3 inches ensuring they remain flush with the ends.
Measure and cut the top and bottom pieces of the frame.
Then, measure across the top of your sign and side pieces and cut your frame wood to fit. Attach the top pieces, in the same manner, ensuring you put two nails in the ends at the "butt joint".
Sand down overlapping spots.
If you have any overlap it can easily be sanded flush with a palm sander instead of using a miter saw.
Add your hangers.
Last, add hangers to this beauty and hang it up!
Super easy, right?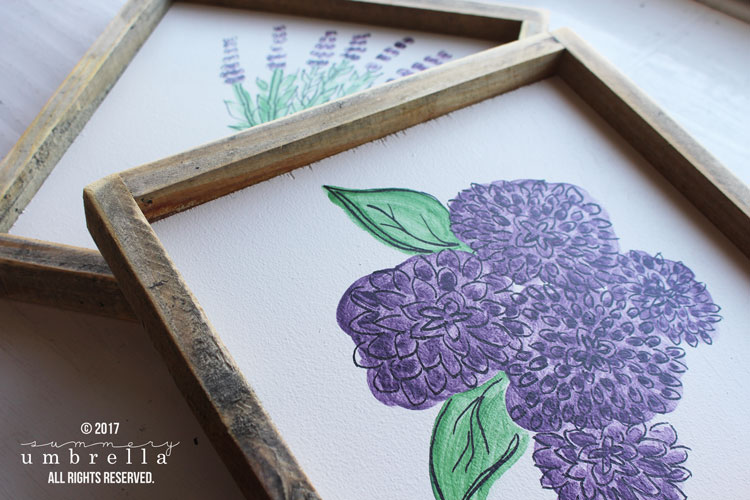 DIY Spring Flowers Wood Sign PLUS Video Tutorial
If you loved this project then you'll definitely want to browse some of my other Wood Signs that are full of step-by-step tutorials as well as freebies galore!
Have a great weekend,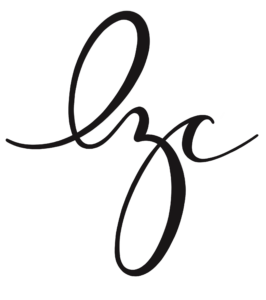 Let's be Social
This post was updated in September 2022.