Inspirational and Affordable DIY Greenhouse Created with Reclaimed Windows
Get inspired with my new DIY Greenhouse made almost entirely out of reclaimed windows. Not only does it keep my plants healthy but also doubles as my own personal reading nook. Come check it out today!
Picture this, about a year and a half ago (I know, I know.. I'm so late posting this) my husband wanted to know what I wanted for my birthday.
You would think this would be a semi-easy question to answer, but it never is for me. I blank out and then say something like… buy me a plant. Go figure, right?!
Anyways, this year, I knew. I knew deep down that there was only one thing that this girl absolutely, without a doubt, wanted. I bet you're thinking… "gee, I wonder what it is", as you're rolling your eyes.
Well, you'd be right if you guessed a greenhouse!
For some reason, I've always been fascinated with greenhouses but thought having my own was so unattainable. However, after marrying my super-talented husband, I soon realized that it's not all about having enough money to build, or even the "right" supplies. It's more along the lines of having the determination to learn as well as the imagination to design.
Thankfully, as a team, we have both.
For instance, windows are stupidly expensive. Trust me, I get it, but I still don't like it. So, instead of having to save up for a ridiculous amount of time, we decided to go bargain and thrift shopping.
The three very large and tall windows on the front of the greenhouse have a slight defect (as in, some moisture gets in), but it totally worked out for us since they were only $40 for each. Mind-blowing, right?!
Take a tour inside my DIY Greenhouse below!
Then, we found old, non-functioning windows (ie, they do not open on a hinge) to use on the side as well as for the dutch doors.
Can we just talk about how much I love dutch doors for just a minute?
Once again, I'm not sure where this obsession started, but I wish I could have them everywhere in my home. However, for the time being, I only have three. One on the chicken coop, and two on the greenhouse.
Sigh.
I must have more of them! Anyways, moving on…
We didn't originally have lights in the greenhouse, because I wasn't thinking I would use them at night. However, it really is a nice feature to have during the winter when I want to check out my plants.
I definitely get a little paranoid when the temps start dropping below 40 and I want to make sure that my heater is running properly.
NOTE: Unfortunately these pendant lights are no longer available on Amazon, but here's a close favorite of mine if you're looking for something similar.
Inspirational and Affordable DIY Greenhouse with Reclaimed Windows
I'm hoping within the next month or so to have a few more greenhouse-related posts to help you with your own greenhouse adventure but until next time…
Can't wait to see you again and happy planting!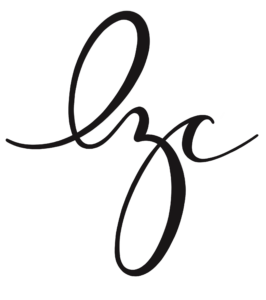 If you loved these ideas then you'll definitely want to browse some of my other Gardening projects that are full of step-by-step tutorials as well as freebies galore!
Fan Favorites
Let's be Social