Easy Hand Lettered DIY Wood Sign: Free SVG and Video Included
Have you ever wondered how to create your own hand lettered DIY wood sign, or even one that looks similar? Let me share some PRO tips for getting started!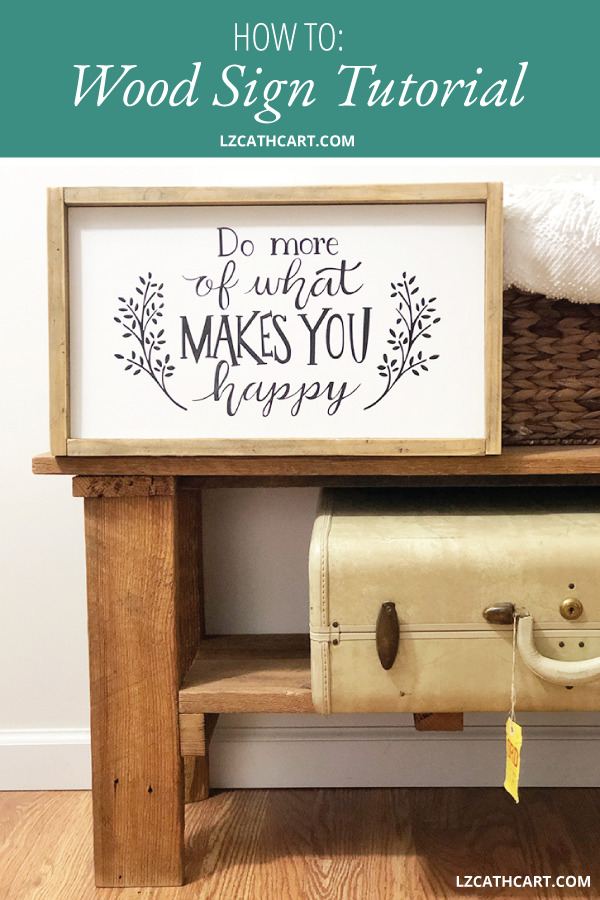 Hand Lettered DIY Wood Sign Video Tutorial PLUS Free SVG File
Recently I decided to share my knowledge, tips, and tricks that I've learned over the past 10+ years (from my own shop) about sign making in an eBook I wrote called The Ultimate Guide to Making Your Own Signs. It includes 30+ techniques, suggested materials, tutorials, SVG and PDF templates, and countless other handy tips to help you create the best-looking signs for your own home!
With that being said, let's get started creating one from my eBook right now!
Materials
Vinyl (this is my favorite brand!!)
Squeegee (a sturdy credit card will work great too)
Cutting Machine (Silhouette or Cricut — your choice!)
1/2″ Cabinet Grade Plywood (cut to 18″ x 10″)
9″ Foam Paint Roller Cover
Satin White Interior Paint
Black Spray Paint (or Airbrush and Lacquer Paint)
2 – 1×2 @ 18″ (top frame pieces)
2 – 1×2 @ 11 1/2″ (side frame pieces)
Stain (a weathered gray is always a great choice!)
220-Grit Sandpaper
Brad Nail Gun
Sander
Steps
Clean
1. Clean off your 18″ x 10″ board prior to painting.
This will not only get rid of any loose dirt and splinters but will also provide a smoother surface to work with. All you need to clean it off is a wide paintbrush, or sometimes even a damp paper towel will work too.
NOTE: In this video, I did not cut my sign immediately down to size because I typically keep a large number of similar sizes on hand at all times due to this being a very common size in my shop. However, I would highly suggest cutting yours down to size to make it easier in the long run.
Get this freebie by signing up below and gaining access to my entire resource library as well!
Paint
2. Paint your board with your interior white paint and foam roller.
The key to success in this step is to use multiple, light coats. Typically I like to wait one hour between each coat, and usually only need two. However, use your own discretion.
3. Within each coat (after each has thoroughly dried) I like to take 220-grit sandpaper, and very gently remove any bumps that you may see.
4. After you have finished painting and sanding it is best to let your sign "cure" for a week.
I know, I know. A week seems excessive, but I promise, this is a tried and true process. I've found that (especially if you're using vinyl stencils) you will have fewer pulled-off paint issues.
Download
5. Download the template by signing up for my newsletter above.
Hand Lettered DIY Wood Sign Video Tutorial PLUS Free SVG File
6. Using your Silhouette CAMEO cut out the template for this project with the vinyl on your mat.
The key to using any stencil is all about the application. It's extremely important that you do not apply too much paint, or it will go underneath your stencil creating a less-than-perfect design. Remember, always use several, light layers.
Remove
7. Remove the vinyl from your mat, and apply your transfer tape.
8. Now, remove the backing from your vinyl, and carefully take out the vinyl pieces of your design that you will be painting.
9. Once you have removed all your vinyl pieces it is now time to apply them to your prepped signboard. Line up your vinyl with your board so it will be applied evenly, and using your squeegee firmly push it down.
10. Next, slowly remove your transfer tape so that only your vinyl is on your board.
Paint Words
11. In a ventilated area, evenly apply a light coat of spray paint (or lacquer paint) to your vinyl. Allow it to dry and then apply your next layer.
Repeat this step until your desired color has been achieved.
Hand Lettered DIY Wood Sign Video Tutorial PLUS Free SVG File
12. Once your paint has completely dried remove your vinyl.
TIP: If you're having a hard time pulling up small pieces of the vinyl Silhouette does offer a handy tool kit for removing vinyl.
13. Touch up any areas with paint that need your attention.
Stain
14. Stain your frame wood pieces in the color of your choice and let them dry.
15. Then, frame it up! With your nail gun add your top two pieces first and then the sides.
That wasn't too bad, was it?!
If you loved this project then you'll definitely want to browse some of my other Wood Signs that are full of step-by-step tutorials as well as freebies galore!
Can't wait to see you again, and Happy Crafting!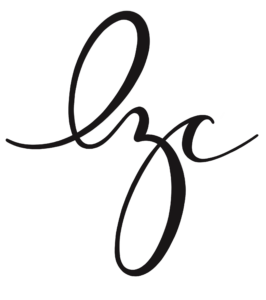 Pssttt… don't forget to sign up above to download the file before you go!
Let's be Social
This post was updated in February 2023.