Have you ever wondered how to create your own hand lettered DIY wood sign, or even one that looks similar? Let me share some PRO tips for getting started!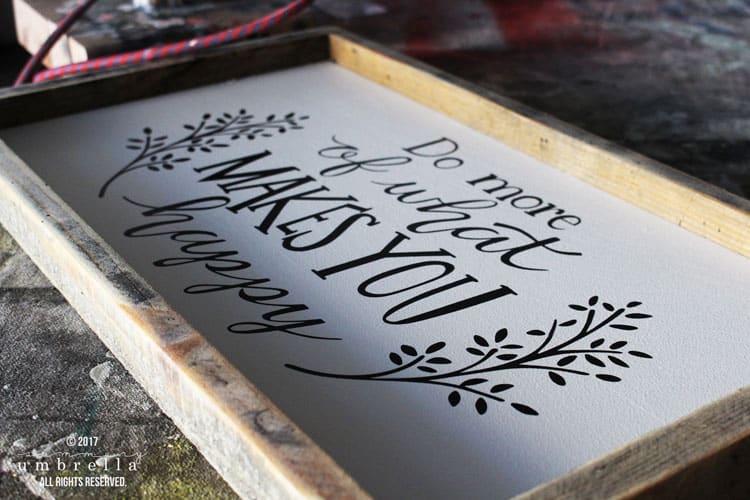 Hello, friends!
I am so excited to announce that I will be guest posting over on Making it in the Mountains with the super talented Miss Kristi today! When she asked me to share this gorgeous Hand Lettered DIY Wood Sign Video Tutorial with you and her followers I couldn't have been happier. PLUS… there's a free SVG file included so you can make your very own too! I don't know about you, but I definitely love free stuff!
With that being said, a few months ago I decided to share my knowledge, tips, and tricks that I've learned over the past 5+ years (from my own shop) about sign making in an upcoming eBook I'm writing called The Ultimate Guide to Making Your Own Signs. It'll include 30+ techniques, suggested materials, tutorials, videos, and countless other handy tips to help you create the best looking signs for your own home!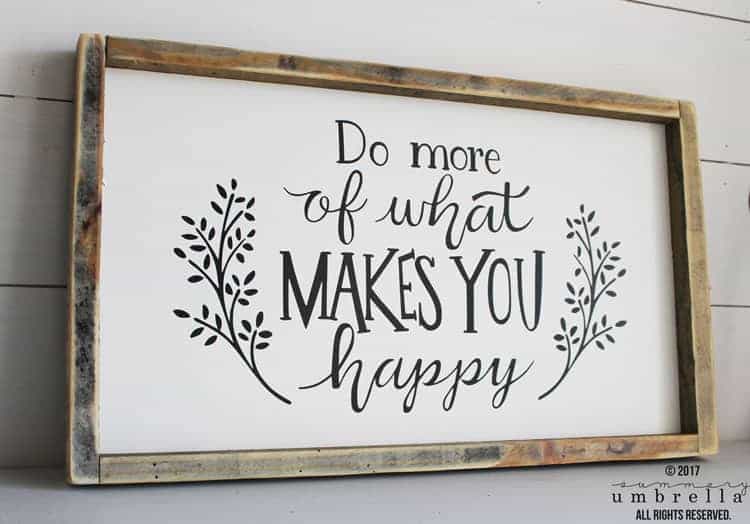 Hand Lettered DIY Wood Sign Video Tutorial PLUS Free SVG File!
In this video I did not cut my sign immediately down to size because I typically keep a large quantity of similar sizes on hand at all times due to this being a very common size in my shop. However, I would highly suggest to go ahead and cut yours to make it easier in the long run.
Also, please, please, please stop by Kristi's page for the FULL TUTORIAL and FREE SVG FILE.
More Hand Lettered Files
Thanks again for having me Kristi! I hope everyone stops by her page enjoys this tutorial!! Please feel free to ask questions here, Kristi's place, or just send me an email ([email protected]). I'm always looking for ways to help :)
Have a wonderful week!
Facebook | Pinterest | Instagram
Pssttt…. Don't forget to check out my DIY Signs projects page chocked full of DIY and decorating goodness!