23 Amazing Decorating Ideas For Fall Tiered Trays
Here are 23 creative ways to decorate fall tiered trays and bring the spirit of the season into your home. Get inspired by these great ideas!
Fall Tiered Trays
Autumn is the perfect season to bring out your creative decorating skills, and what better way to showcase them than with fall tiered trays?
Whether you're a seasoned decorator or just looking for some fresh inspiration, we've got 23 amazing decorating ideas that will take your fall home decor to the next level.
These tiered tray ideas work straight through Thanksgiving and we've included a variety of styles so you can find the best option for your own home.
From rustic-themed displays to farmhouse style, there's something for every style and taste.
So, get ready to transform your living space into a cozy autumn oasis with these quick and easy decorating ideas. Happy fall, y'all!
23 Amazing Fall Tiered Tray Decorating Ideas
Enjoy these 23 beautiful fall decorating ideas using tiered trays. From rustic to modern, find inspiration for every style!
I hope you are inspired by these beautiful fall tiered tray decorating ideas. Let me know in the comments below which one is your favorite.
And, if you give any of them a try be sure to tag me on Instagram so I see it!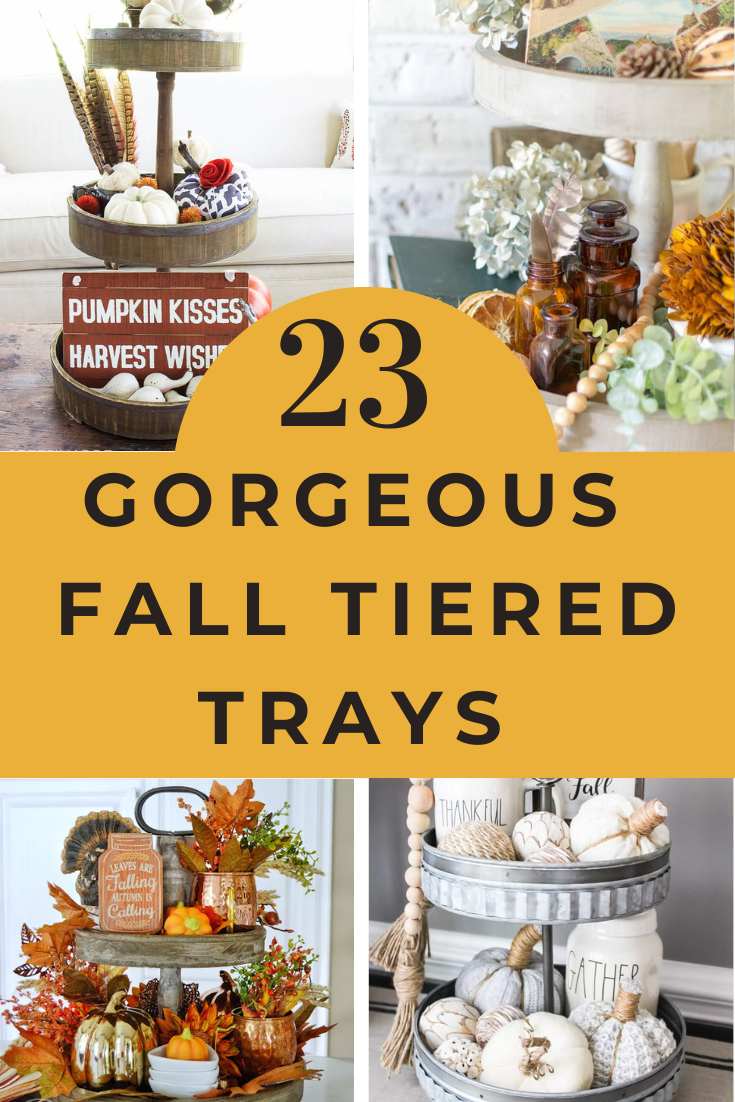 Like this post? Check out some of these other fall-related posts!
Let's be Social