Simple and Stylish: Spring Decorating Ideas and Inspiration
Say hello to spring with these creative decorating ideas! From fresh flowers to bright colors, find inspiration for every room in your home.
Rustic Spring Decorating Ideas
This post is sponsored by Kohl's. However, I will still be providing my amazing readers with opinions that are 100% my own, and based on my own personal experience using their AWESOME products.
Hey guys! I'm really, really, really excited about today's post!! I have had the pleasure of working with the wonderful team over at Kohl's for a spring home refresh, and let me tell you…. our home desperately needed it! I included some beautiful and new rustic spring decorating ideas with this monster of a post, so keep reading!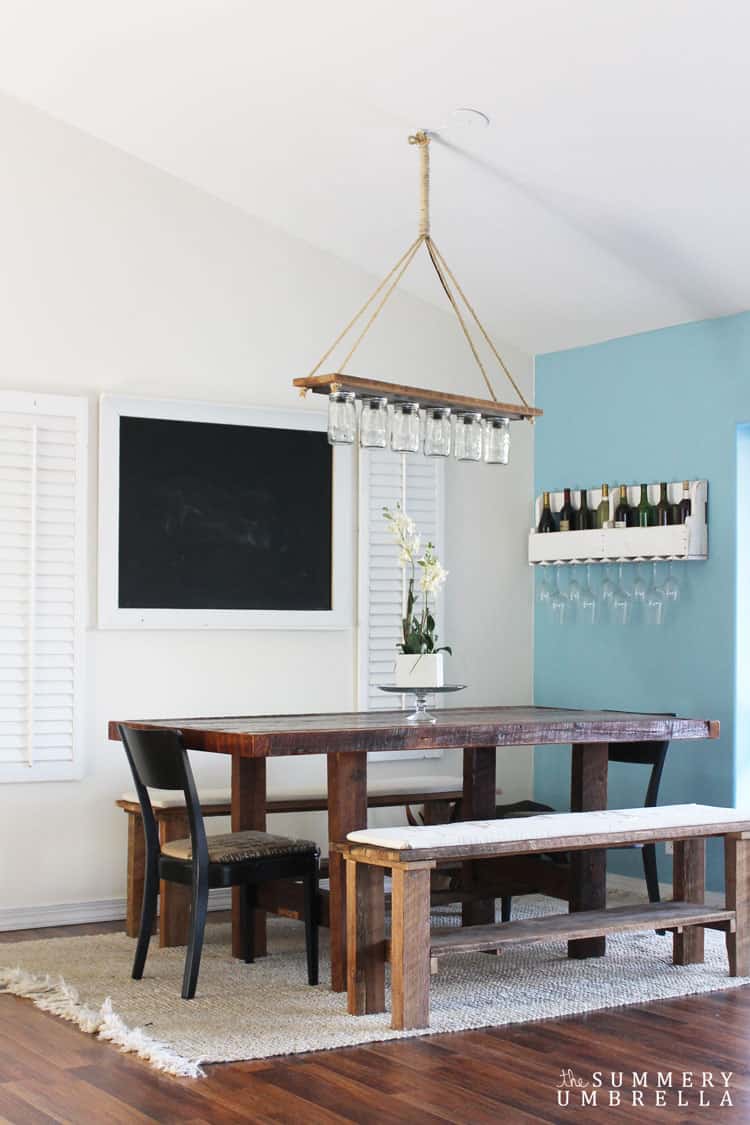 1.) Use a Cake Stand as A Centerpiece
This gorgeous glass cake stand also comes with a cover so it is super versatile for all of my decorating as well as my food covering needs.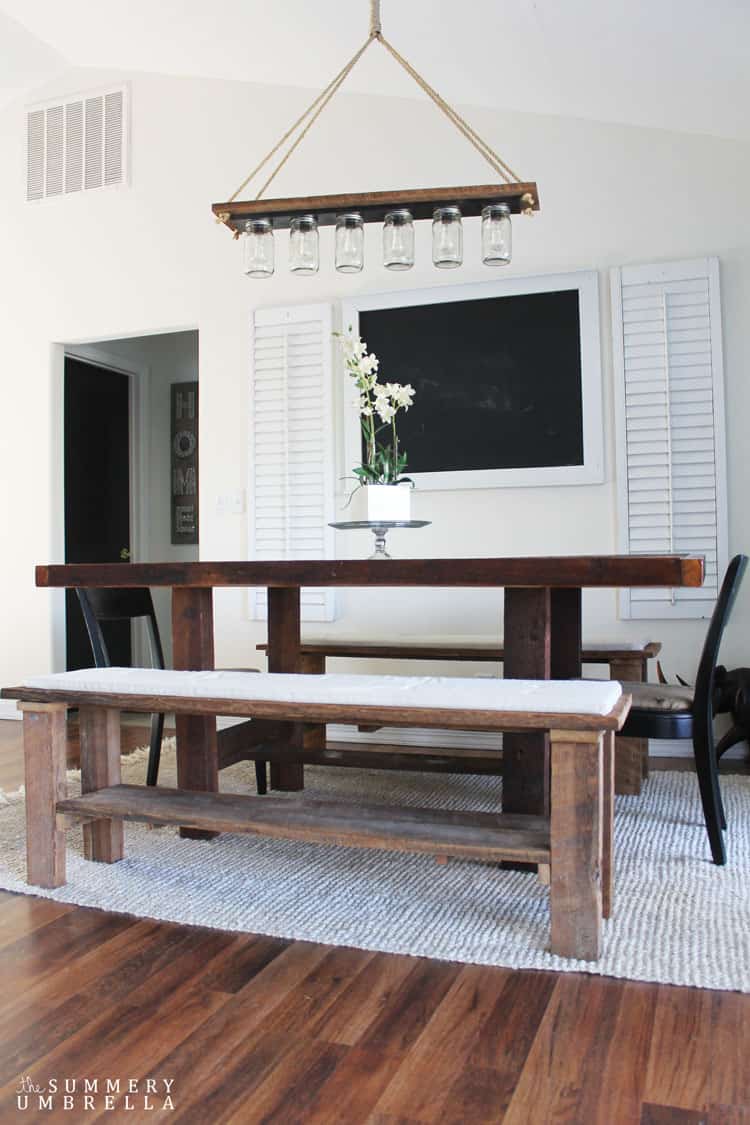 2.) Repaint the Walls
So, first things first. Mike and I repainted our ENTIRE living area (which includes the living and dining room as well as the kitchen). What's sad is that we moved into this home only a year and half ago, but it definitely needed some love already.
Apparently, I'm a little rough on the walls. Yes, you heard me right. I'll take full blame, but that's mainly because Mike (aka. Super Talented Hubby) will call me out on it later if I don't publicly announce to the world that I have a tendency of changing my mind … a lot. Love you, honeyyyyy.
He's right, but needless to say, there are a lot of nail holes and random screws all over our walls. I know, I know. It's completely shocking that a wall decor designer LIKES putting up new wall decor ALL. THE. TIME.
It completely surprises the living daylights out of me too!
3.) DIY Branch Ladder
I still love this handmade DIY Branch Ladder that showcases some of our family pics, but thought it would look better right next to the front door almost like it's inviting you in.
4.) DIY Coffee Station
I'm not sure if you remember my How to Make a Coffee Station post, but it's definitely in my top five favorite projects… ever!
This beauty definitely required a lot of love in this spring home refresh. I recently realized that it was full of my odds and ends, and had absolutely no color or definition or even a personality. Very blah.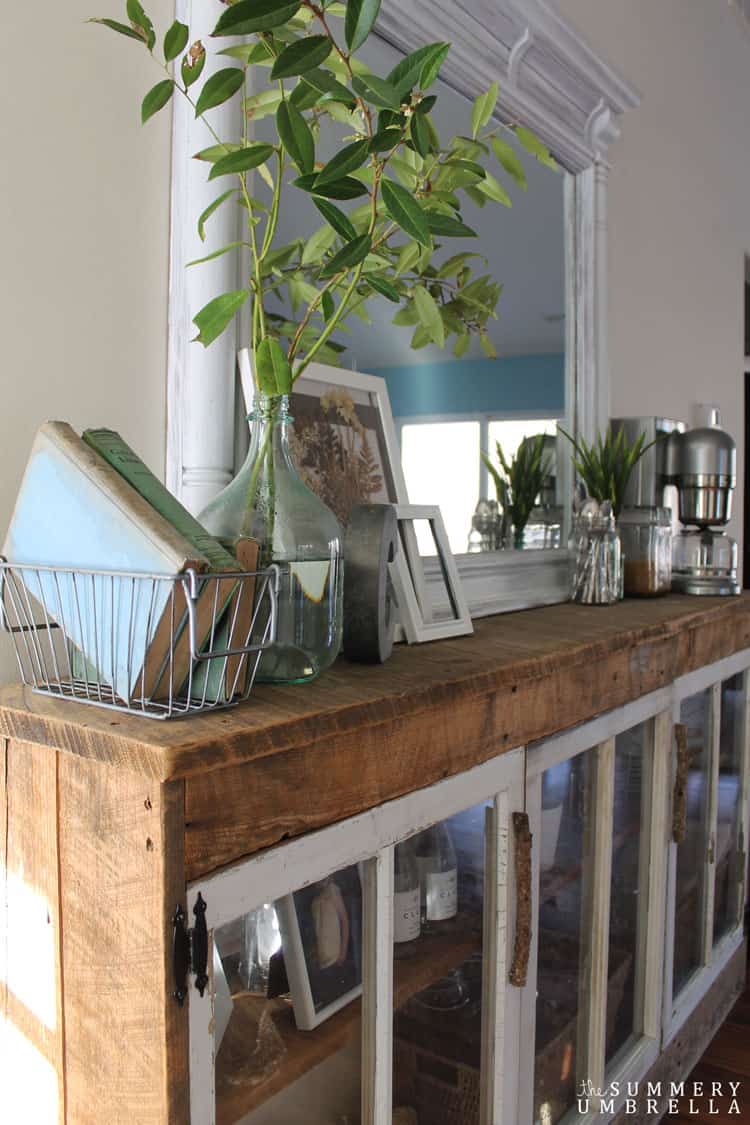 So, I added more photos of the girls when they were "youngins", these pears for color, and a whole lot of white dinnerware that totally makes me swoon every time I walk by them. For instance, this pitcher!
You really can't have too many white dishes… at least, that's my motto!
Wanna know another shocking surprise? I hate painting walls. Like really, really… hate, and I don't like using that word at all.
I'll paint pictures, signs, and furniture all day long.
However, tell me I have to paint one wall and I get weepy. Ok, maybe not weepy, but pouty for sure. Anybody else watch or seen Tosh.O when he does his whiney voice? Yea, that's me.
Heck, cleaning toilets sounds like more fun.
My secret? I get Mike to do it. There, I said it and admitted it!
5.) DIY Home Sweet Home Sign
And who can't resist a Home Sweet Home sign? This pretty little thing is from my new Spring Sign Collection in the shop! Doesn't it look amazing paired with up this industrial wall bin?
6.) Get Rid of Stuff You Don't Need
Then, after the walls were painted I left all of my home decor on the table and took a good look at it, and you know what I realized for the mass majority of my stuff? I either:
A.) didn't really have a need for it OR
B.) didn't like it anymore
That's when I started throwing out whatever I couldn't repurpose or resell, and then hopped on over to Kohl's Home Furnishings Department for some fresh and springy decor that I could truly enjoy for many more years to come.
It was a gold mine for me when I started looking through their site. I probably spent…. jezz… four hours? Maybe more.. just looking at all of the gorgeous goodness they had available for our homes! I'm such an online shopper and Kohl's does not disappoint in the least. There is most definitely something for everyone and every occasion.
My biggest problem? Running out of the moo-lah!
7.) Decorate with White Pitchers
Can you tell that I have an obsession with white pitchers now?! How simple, but inviting is this pitcher with a silver serving tray?
8.) Update Your Throw Pillows
Now, I realize I am showing you a lot of changes (and it did take some time to do!), but if you're looking for a really quick update pillows are the way to go! They come in a variety of colors, shapes, textures as well as prices, and they can really make your space not only prettier but super comfy as well.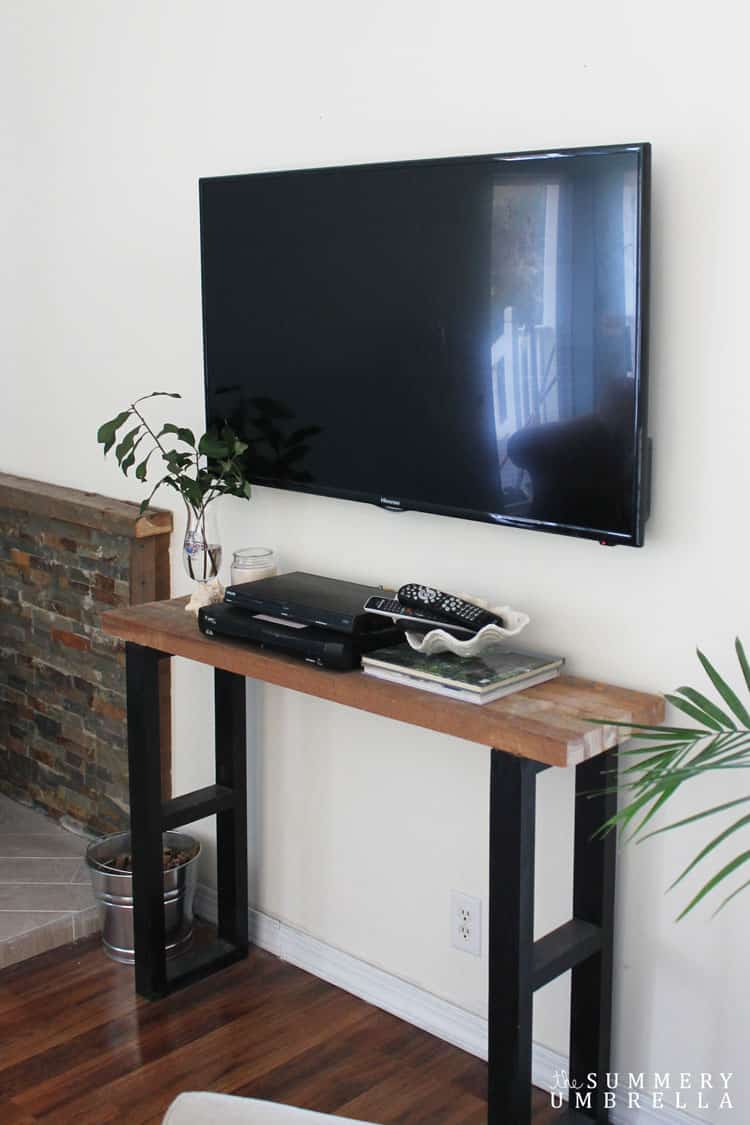 9.) Update Kitchen Backsplash
Last, but certainly not least with this spring refresh is the kitchen area. Notice anything different?
Yea… the palm leaf kitchen backsplash just had to go. I'm kind of sad to see it leave, but it was just too overwhelming compared to everything else that I wanted to accomplish in this space.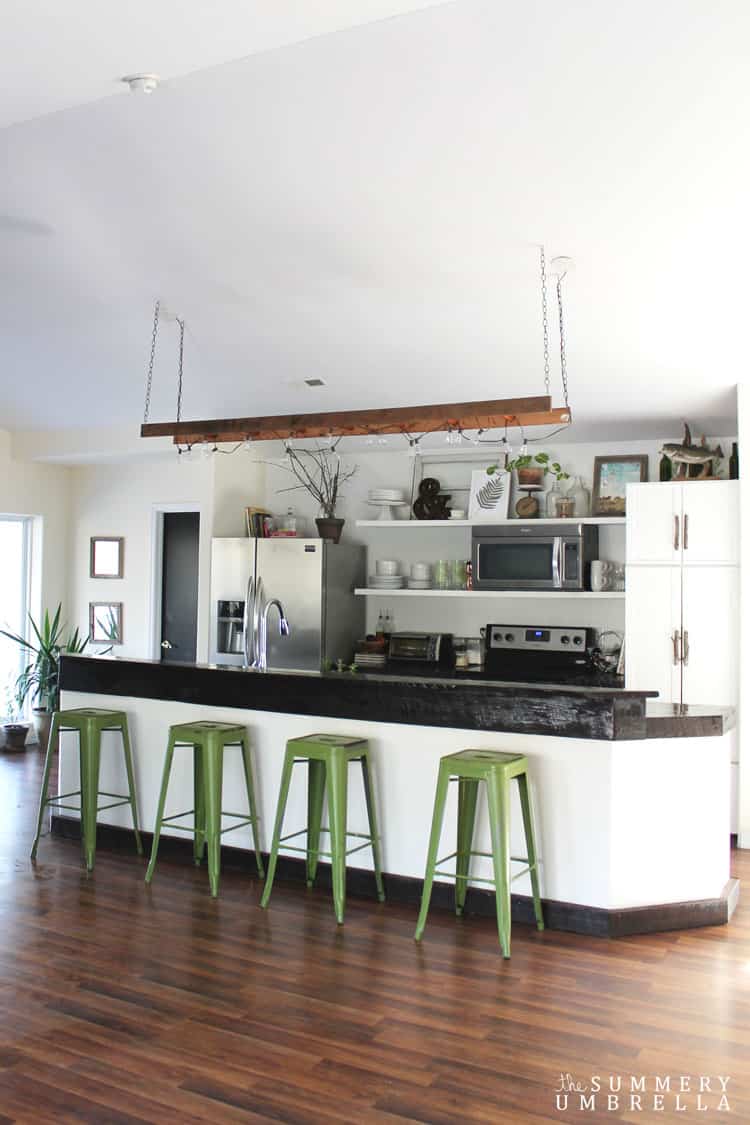 Whee… that was a doozy of a post wasn't it? Lots of fun and rustic spring decorating ideas, but totally well worth the haul though, right?! Don't forget to also check out these Decor ideas as well before you go.
Happy Crafting!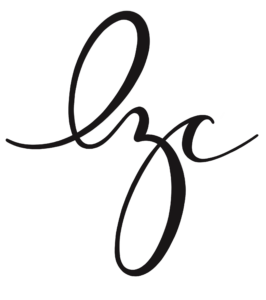 Like this post? Then you'll definitely want to check these out too!
Let's be Social