Digital Beauty: How to Choose and Use Downloadable Wall Art
Transform your space with our exclusive downloadable wall art bundle. Limited-time offer: 10 stunning prints at $19.99. Elevate your decor today!
Welcome, design enthusiasts! In the ever-evolving world of home decor, the marriage of technology and art has birthed a delightful offspring: downloadable wall art. Today, we're diving into the realm of digital beauty and exploring not just how to choose, but also how to seamlessly incorporate these digital delights into your living space.
Choosing the Perfect Piece
In a world overflowing with choices, selecting the right downloadable wall art can seem like a daunting task. Fear not, for the digital realm offers a plethora of styles to suit every taste. From vibrant abstracts to serene landscapes, the options are as diverse as the personalities they reflect.
Consider your space – the existing color scheme, the vibe you wish to evoke. A vibrant, abstract piece might be the pop your neutral-toned living room needs, while a calming nature scene could transform your bedroom into a tranquil oasis. Remember, there are no rules in art, only the joy of self-expression.
The Art of Downloading
Now, let's talk logistics. Downloading wall art is a breeze. With a few clicks, you can have a masterpiece at your fingertips. It's like a virtual gallery where you're the curator, and the walls of your home transform into an exhibition.
Ensure you're choosing high-resolution files. This ensures crisp, clear prints that do justice to the artist's vision. Luckily, our latest wall art bundle features 10 exclusive prints, each a masterpiece at 400 DPI. And guess what? For a limited time, this bundle can be yours at the unbeatable price of $19.99!
DIY Framing Fun
One of the perks of downloadable wall art is the DIY framing adventure. Forget the hassle of finding the perfect frame in-store. Embrace the freedom to choose frames that resonate with your style. Mix and match, experiment with colors, and let your creativity run wild.
Pro tip: Consider thrift store frames for an eclectic touch. A touch of paint, a bit of distressing, and voilà – you've got a custom frame that enhances your art.
The Gallery Wall Extravaganza
Why settle for one piece when you can curate an entire gallery wall? Create a visual symphony by blending different styles and sizes. The beauty of downloadable wall art lies in its flexibility – rearrange, swap, and refresh as often as you like.
The Limited-Time Offer
Exciting news, art aficionados! Our exclusive wall art bundle is up for grabs, featuring 10 stunning prints at an irresistible sale price of $19.99. Act fast – this offer won't linger. Elevate your space with these carefully curated pieces, each telling a unique story.
In conclusion, the world of downloadable wall art is your canvas, and you're the artist. Choose pieces that resonate with your soul, embrace the simplicity of digital downloads, and let your creativity flow. With our limited-time bundle, you're not just buying art; you're investing in a masterpiece that transforms your space into a haven of digital beauty.
Happy decorating!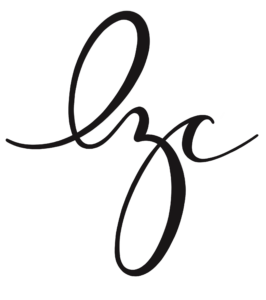 Let's be Social