Lovely Magnolia Flower Arrangement with Artificial Plants
Add a touch of feminine elegance to any room with this super simple magnolia flower arrangement. All you need is three items. Super easy!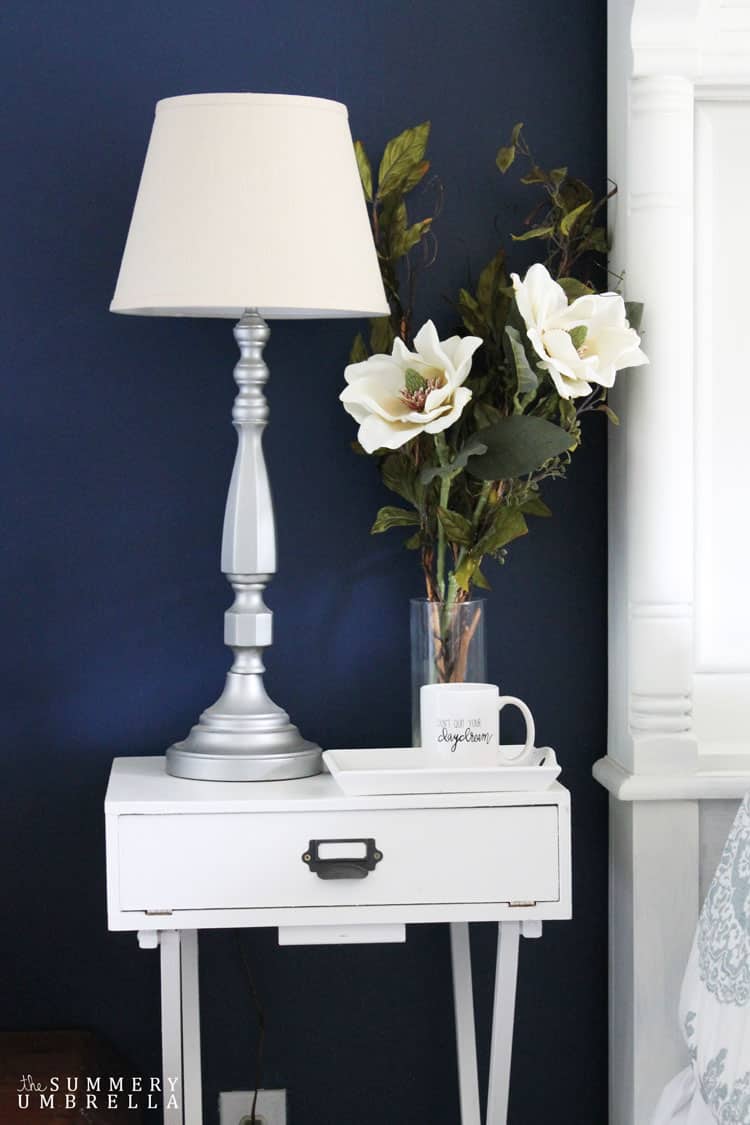 I absolutely L-O-V-E greenery and plant life. The real stuff is the best, but I do have a tendency to be a little forgetful on that whole "watering thing". I mean, come on. Who has time for that?! 😉
However, I keep trying, and one of my favorite ways to bring the outdoors inside is with artificial beauties that you can find at a variety of craft and decorating stores that can also range in pricing as well.
I have to admit though… I have a favorite place that I like to score the best looking blooms from.
Where do I find these gorgeous stems? At Hobby Lobby, that's where!
In my own personal opinion (not to mention, they are the closest to my location as well!), they by far have the most realistic looking greenery and flowers that always have me swooning.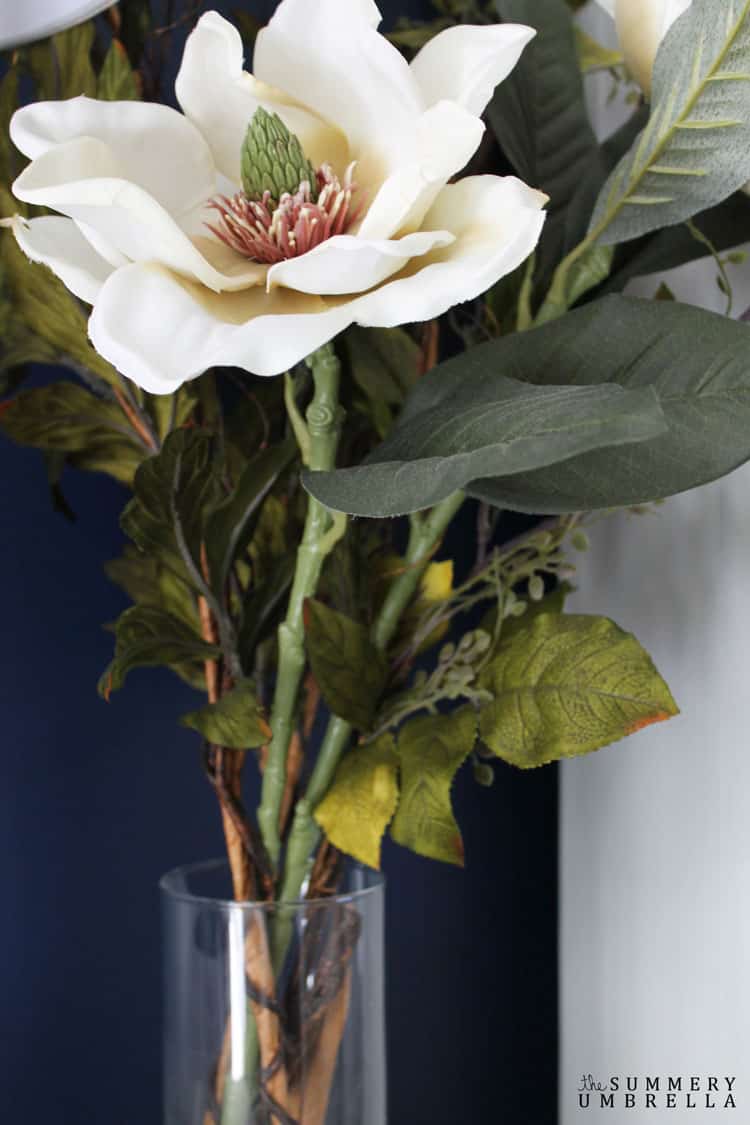 These particular magnolia stems typically are on sale (whenever I look!) for under $6 a spray, but they are absolutely HUGE and worth ever penny. I purchased them a few months ago and have used them in a variety of arrangements, but this magnolia flower arrangement was designed just for my master bedroom. It is definitely a great addition to add just a little bit of a feminine appeal to it.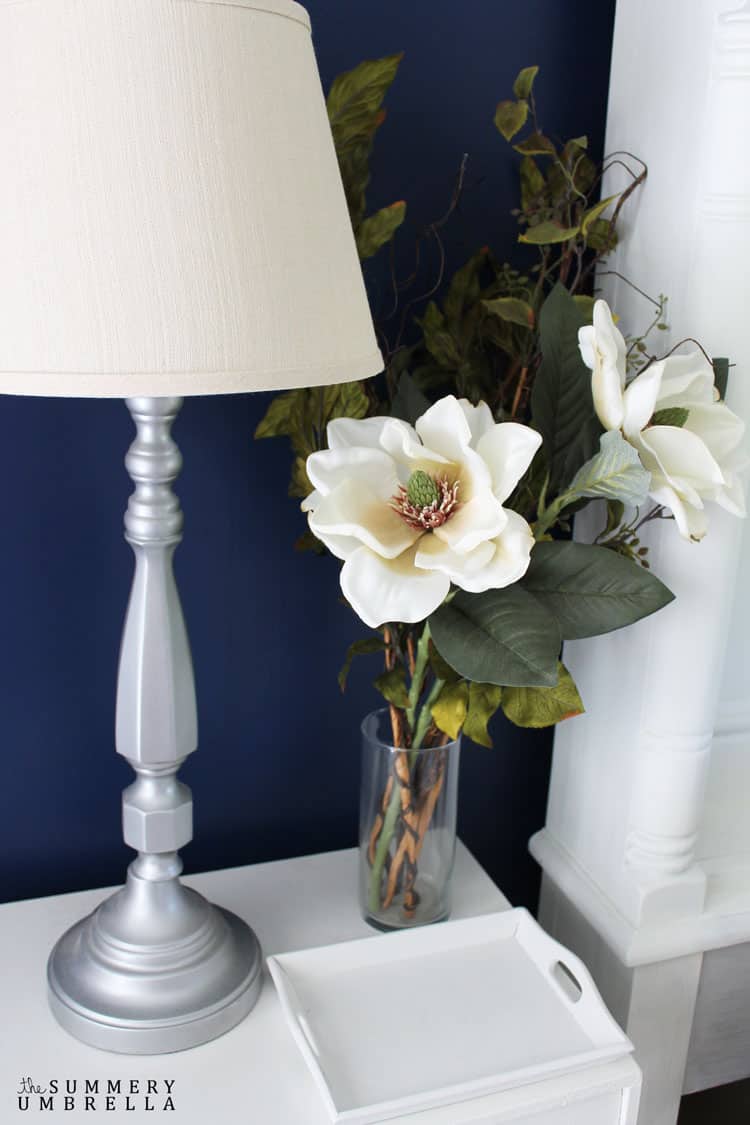 Magnolia Flower Arrangement
In this arrangement I used a few magnolia stems, a few mixed greenery ones, and then a glass vase.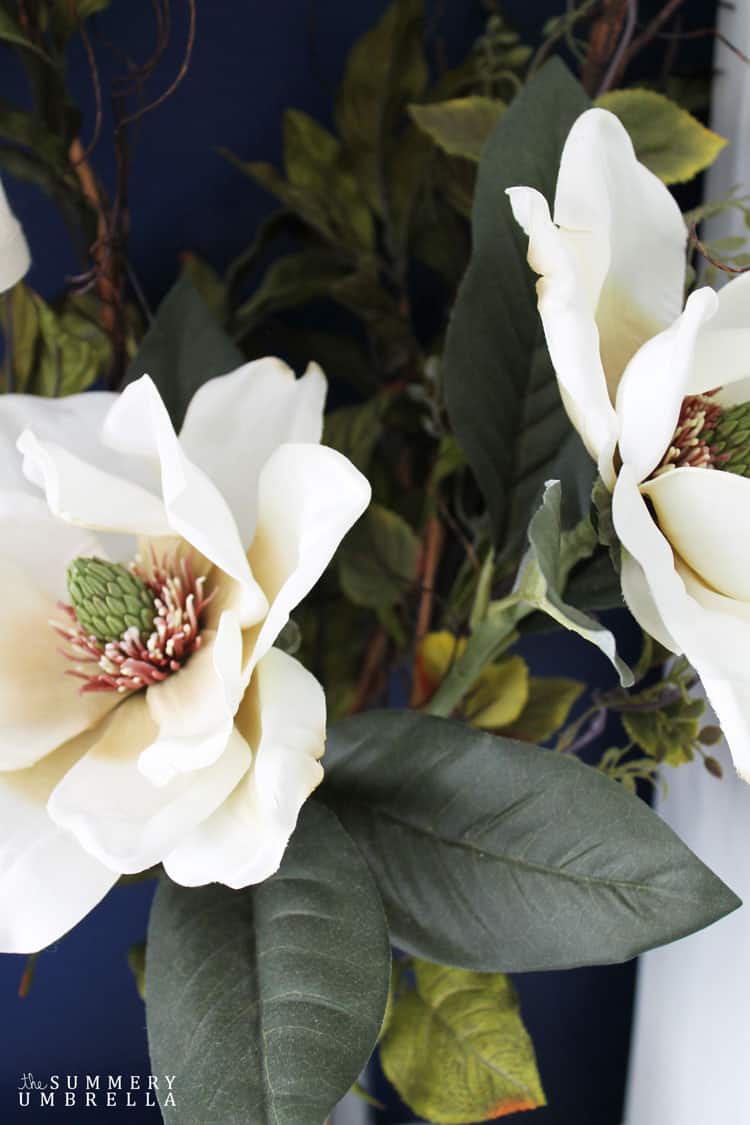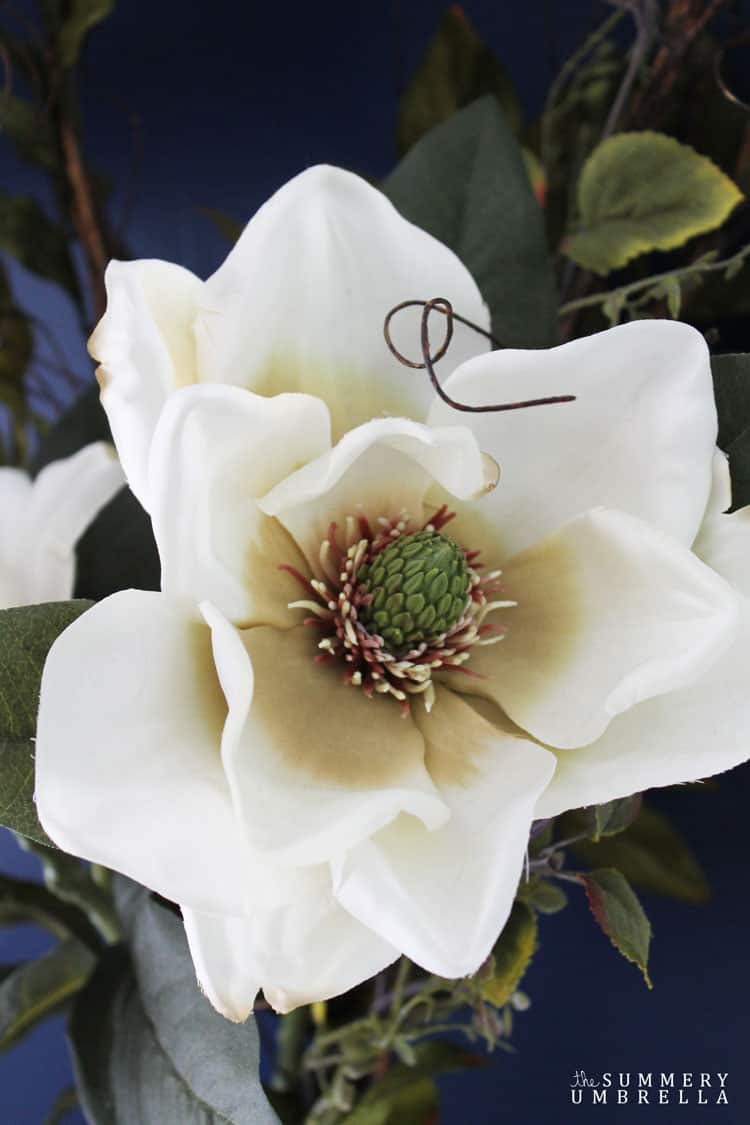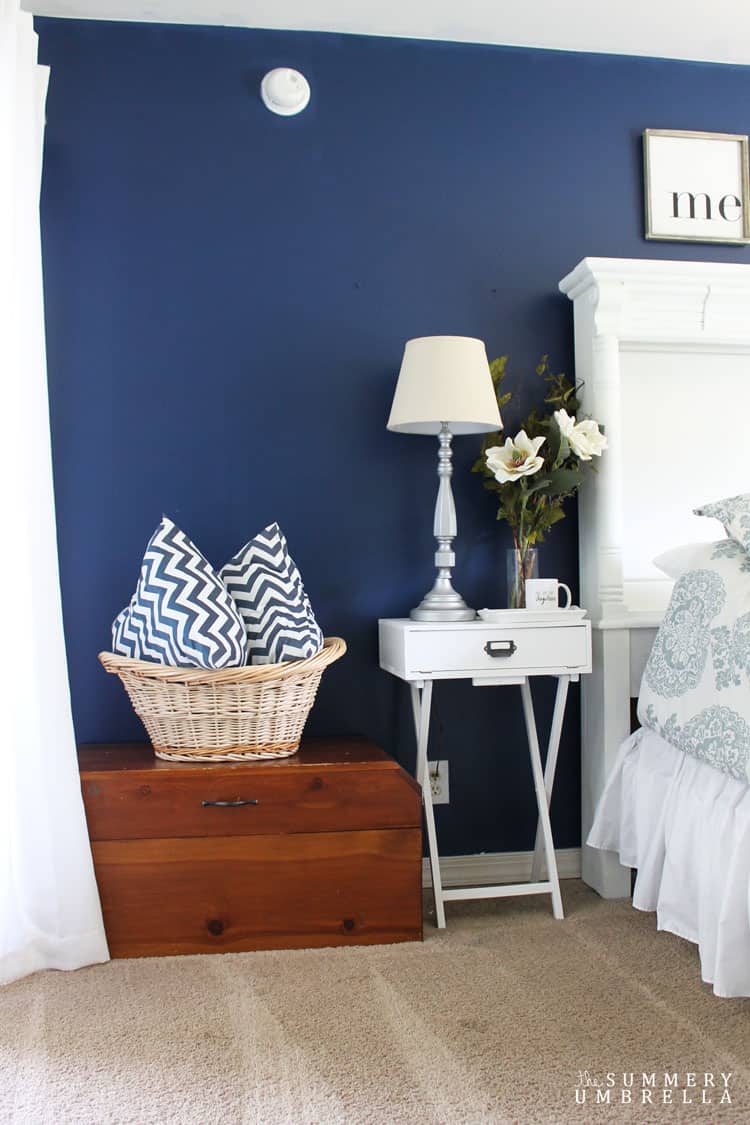 This is probably the easiest and my one of my all-time favorite flower arrangements I have ever put together. Plus, don't just limit your creativity with magnolia stems. You could definitely arrange the same thing with tulips, roses, or any other flowers that make your heart sing. I'd love to hear what you guys think in the comments below, find me on Facebook, or even on Instagram.
I hope you had a wonderful weekend, and see you again soon! xoxo
This post does include some affiliate links, but they are for your convenience. I promise! Please click here to read my full disclosure policy.
Here's what I did to update my master bedroom:
Product Sources and Bedroom DIY's:
Pottery Barn Knockoff DIY Nightstands
Greenery: (magnolia stems and mixed greenery ones)
Amazon: glass vase
Pottery Barn: duvet