My Super Simple Rustic Winter Tablescape
This rustic winter tablescape is not only EASY to put together, but super simple to move around and even from place to place as well. Love this option!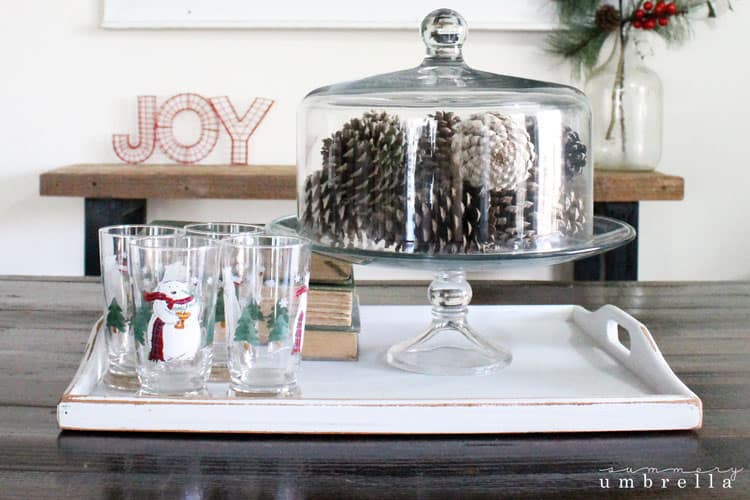 Please tell me you feel the same way about centerpieces in your home.
1.) You love them. They're beautiful, and add a lot of character to your table.
2.) However, you actually use your dining or kitchen table so the likelihood that your centerpiece will stay on your table looking as beautiful as the photos you take will only last for… umm… the photo shoot.
Anyone else have this problem? You create something gorgeous. Stunning.
AH-mazing.
Only to have your masterpiece moved aside for dinner, or pieced apart for hide and seek.
Frustrating, right?
Well, I have found a solution, my friends!
Use a tray.
It seems obvious, I know!
However, this handy little trick has saved my "pretty centerpiece" countless times already.
For instance, sometimes it's my own fault that my tablescape isn't going to work. I'll take over our entire dining room table to work because Miss Ava would rather be inside than in the studio.
No big deal, but I like to spread out all of my to do lists, calendars, books, and of course my lap top. So, with a tray, it's super easy to move it over, or even pick it up and store it in a completely different location. Love this option! Not to mention, you could essentially do the same thing with a box or basket as well.
Plus, there are so, sooo, soooo many different ways that you can change this combo up for other rustic winter tablescape ideas and also for the other seasons as well.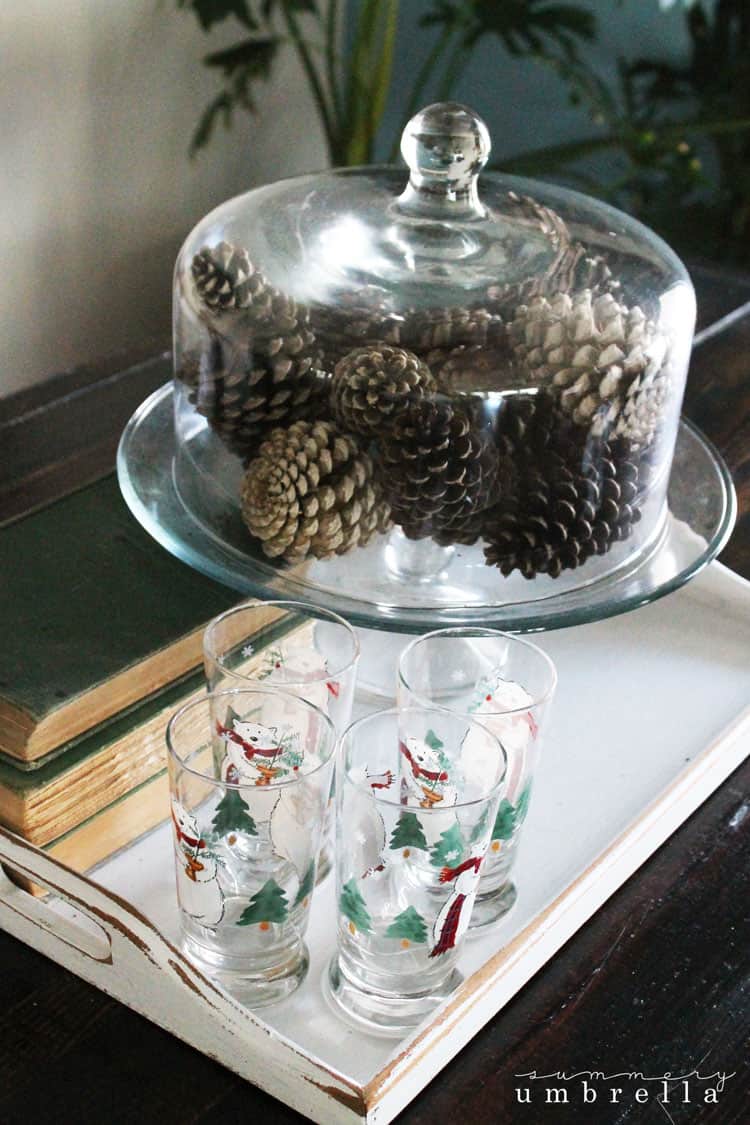 Looking for other winter inspired DIY projects?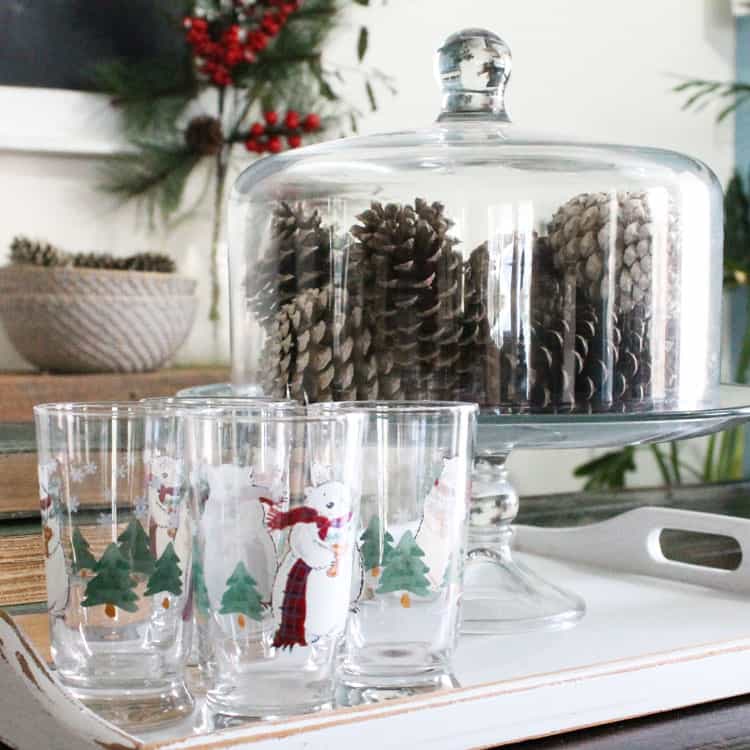 Aren't these polar bear glasses absolutely precious?! I really wish I knew where my mom got them.
On a side note, I did find the most adorable polar bear ice cube molds the other day. Miss Ava currently has this fascination with freezing anything and everything she can get her hands onto so I've been trying to find "better" ways to encourage this adventure of hers.
Polar bear ice cubes are definitely a great start 😉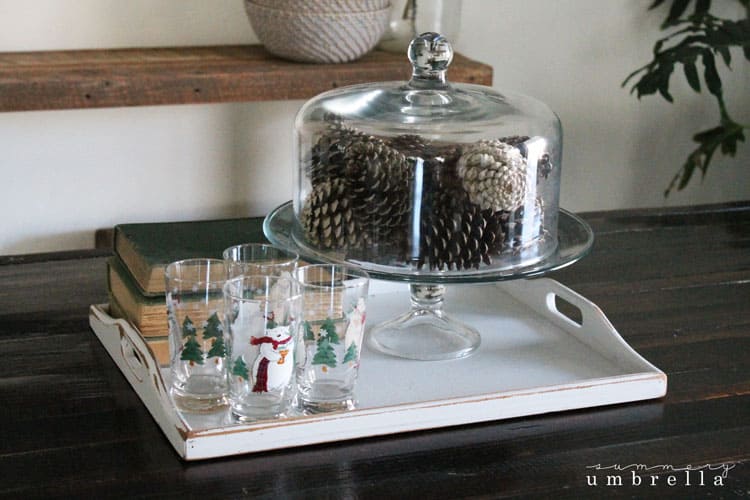 My Super Simple Rustic Winter Tablescape
Ok guys… it's your turn! Let's see what you come up with. I hope everyone has a great weekend, and see ya soon 🙂
Pssttt….
Don't forget to check out my
Decorating
page chocked full of DIY and decorating goodness!