How to Build a Princess Castle Loft Bed (Remodelaholic)
Learn how to build a princess castle loft bed with this AWESOME tutorial! Your princess definitely deserves a gorgeous place of her own!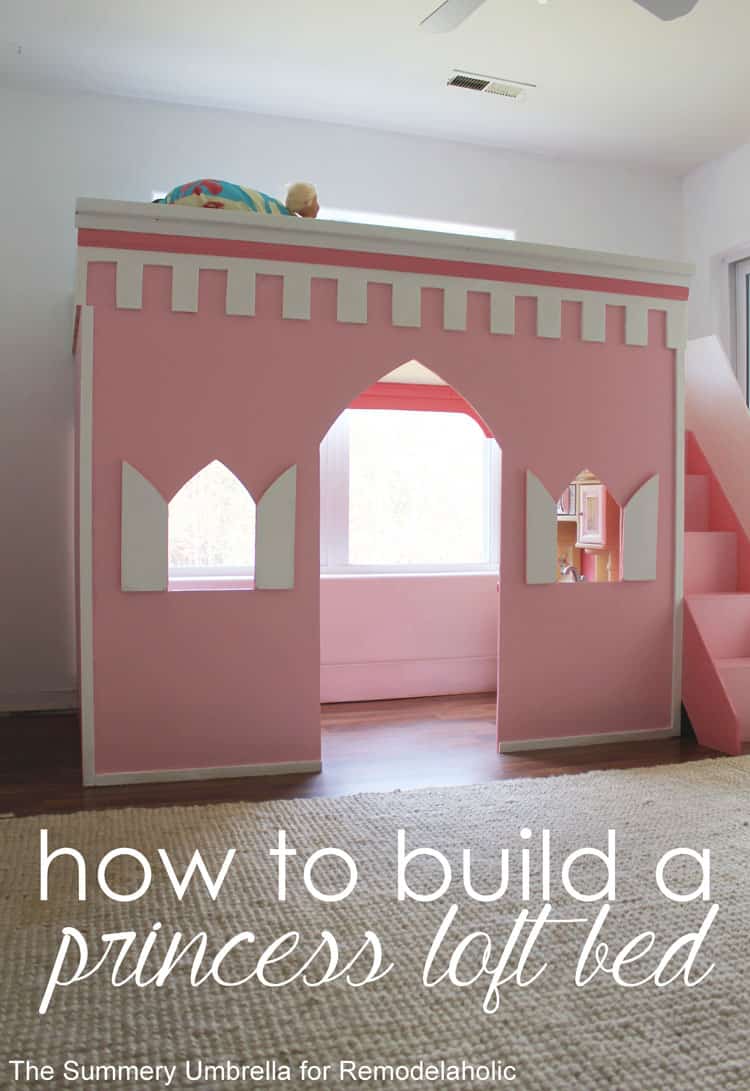 How to Build a Princess Castle Loft Bed
One of Ava's best friends is about four years older than her (give or take) and when Hailey and her family moved back to the great state of NC (from their tour in Japan) her daddy made her a gorgeous loft bed. Ava, of course, then wanted one for herself.
And since my super talented hubby always answers my daughter's and I's every whim (ha,ha–kinda–sorta) he enthusiastically joined in the fun with creating and building this pretty little thing!
Ava's only request… it has too be a princess castle. With pink and glitter and hearts.
Uh.. yikes!
So, we didn't exactly get her "order" right, but that's ok. We compromised on how much pink would be involved in this bedroom remodel (we moved her into my old studio), but let her pick out pretty much everything else.
Starting next week I'll be revealing a few more of the updates going on.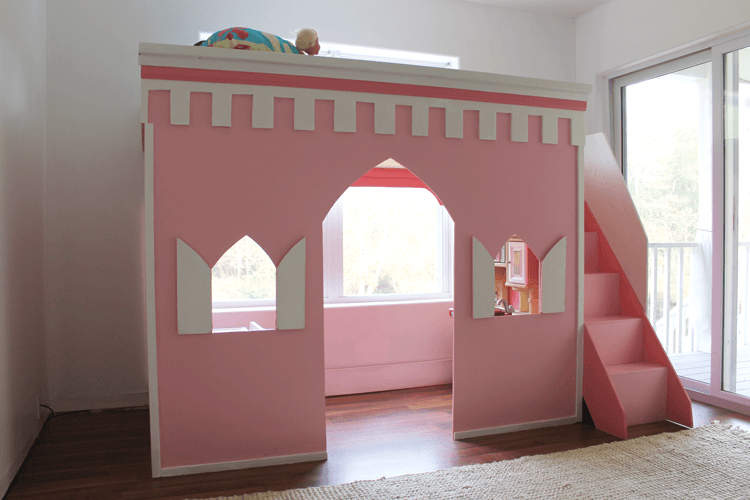 But until then … check out the entire tutorial over on Remodelaholic today! You will NOT want to miss out on this beauty and all the tips, tricks, and of course… my hilarious sense of humor. 😉
Follow me on: