Upcycled Furniture Ideas: A Delightfully Simple DIY Flower Planter Dresser
Do you need an interesting piece for your front porch and looking for upcycled furniture ideas? Then this DIY flower planter dresser will NOT disappoint. Easy and eye-catching!

Upcycled Furniture Ideas: The Folksy Tale of My DIY Flower Planter Dresser
MY VERSION:
Once upon a time in a land far, far away, there was a happily married couple with two dressers in their master bedroom.
The DIY dreamer of a wife thought that two dressers were far too many in one room, and decided that it was time to simplify and reduce. She informed her Super Talented Hubby of her most wonderful idea, and at the time he had no cares in the world. He said she could decorate their home in whatever manner she would like, and so she did.
Then, one day several months later she finally had a free afternoon and emptied out the dresser that was no longer needed.
However, when "said husband" arrived home and found his dresser out on the front porch he was a little disturbed. He obviously did not remember the previous conversation about the dresser remodel.
**The below photo illustrates how this dresser typically looked in our room**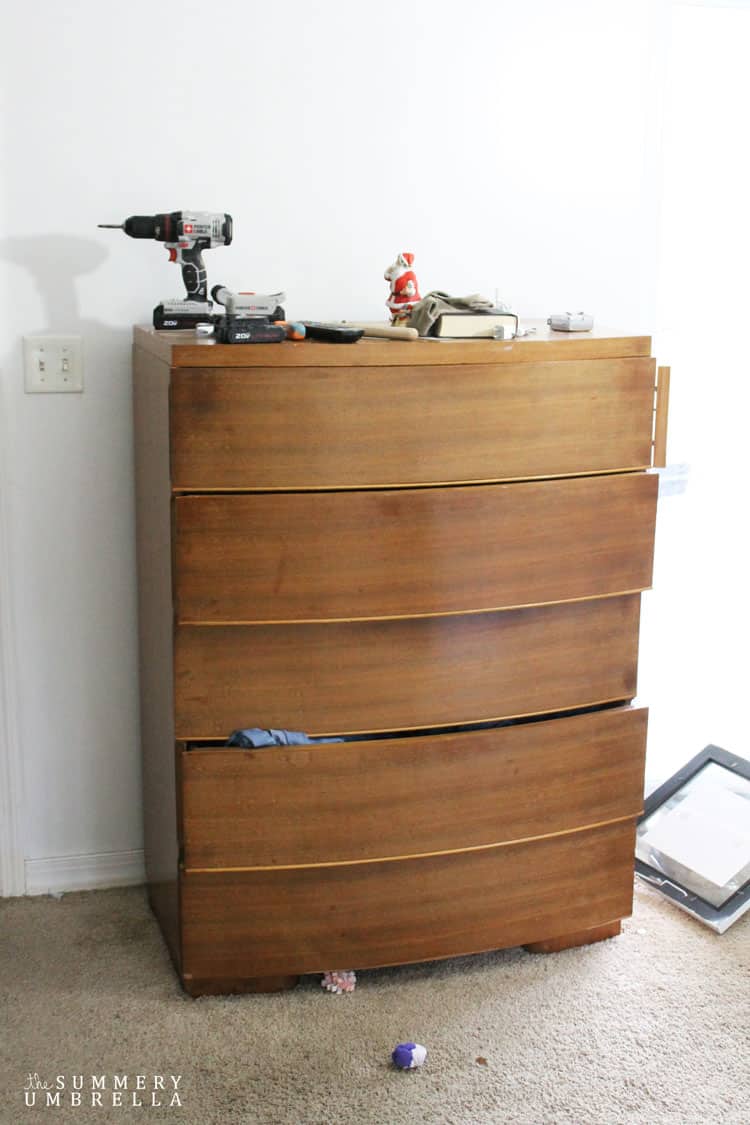 HIS VERSION:
Why is my dresser on the front porch?
Are you kicking me out?
I don't remember you telling me this!
Why is the dresser still sitting on the front porch three months later…and is not a DIY flower planter dresser?
Are you seriously getting rid of my dresser to become a flower planter?
Are you kidding me… beep.. beep… beep… yadda yadda yadda…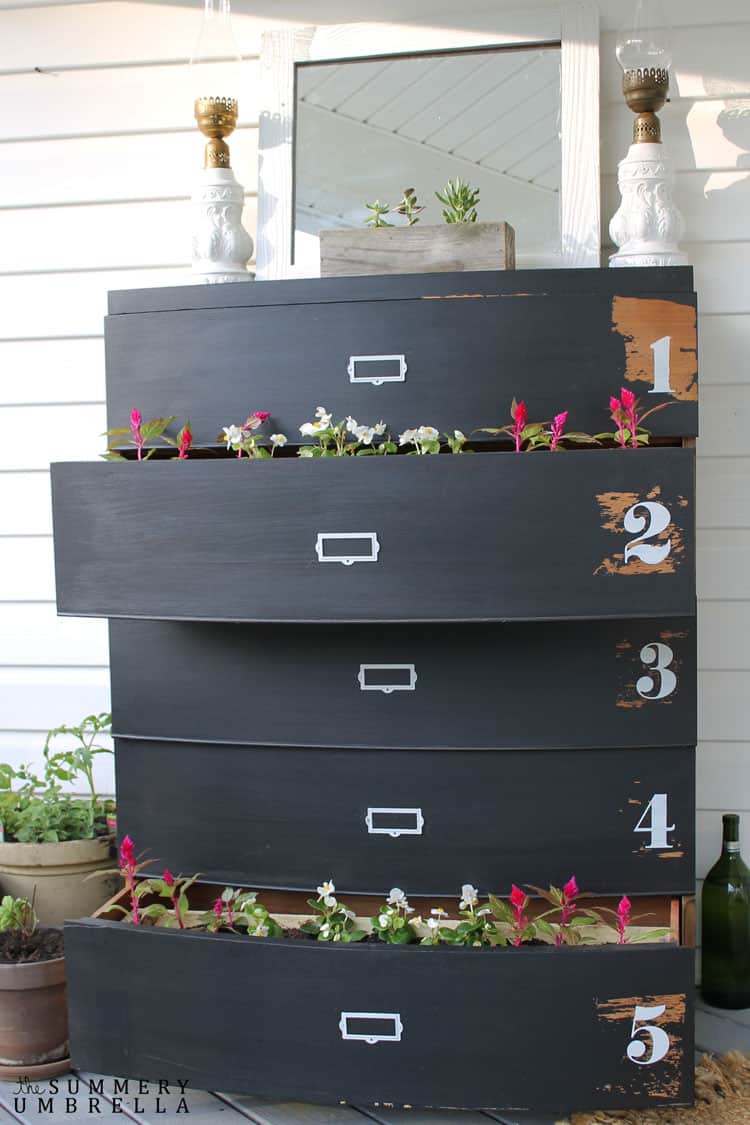 Simple DIY Flower Planter Dresser
Yeah… This is pretty much how most conversations in my household go. Lol.
Ok, ok. They're not this dramatic, but they're actually quite hilarious. We definitely have no problem entertaining each other!
I have these fairy tale ideas, and then he stares and wonders if I'm going to rope him into my crazy schemes.
Let's be honest. They are a little crazy.
And yes… I usually rope him in 🙂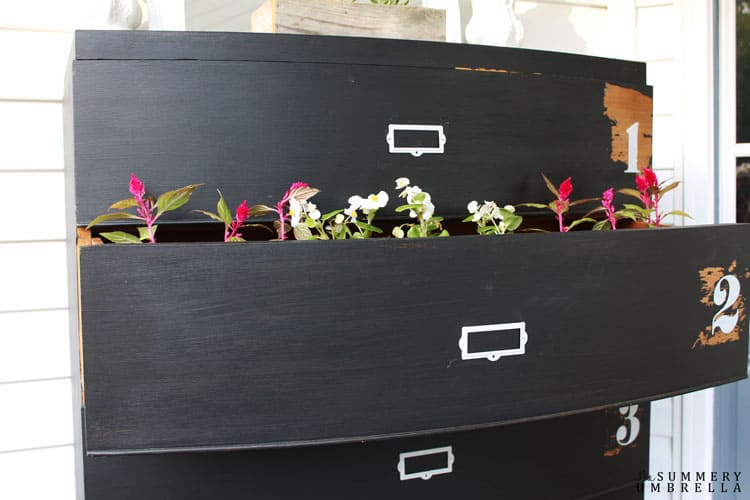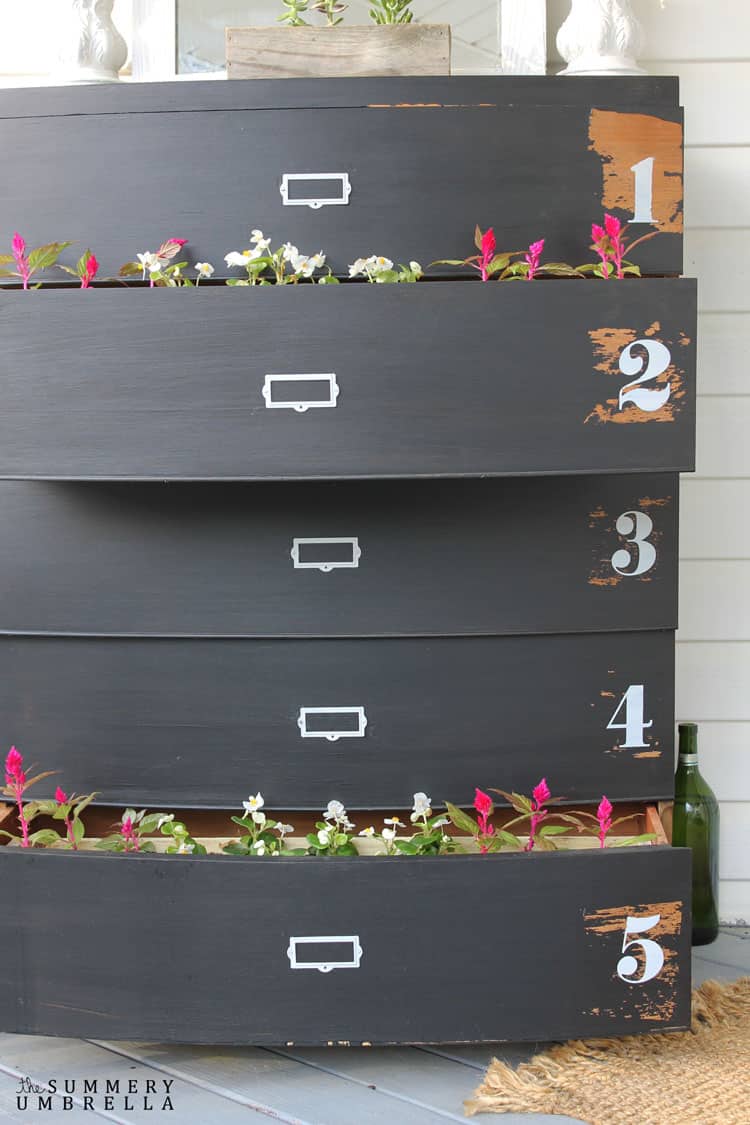 Upcycled Furniture Ideas: A Delightfully Simple DIY Flower Planter Dresser
So, originally I wanted this gorgeous dresser to be "undistressed", but it was a hot day and my vinyl was not cooperating when I went to add the numbers onto it. So… I decided to make the best out of it, and now I'm totally digging my chippy little beauty!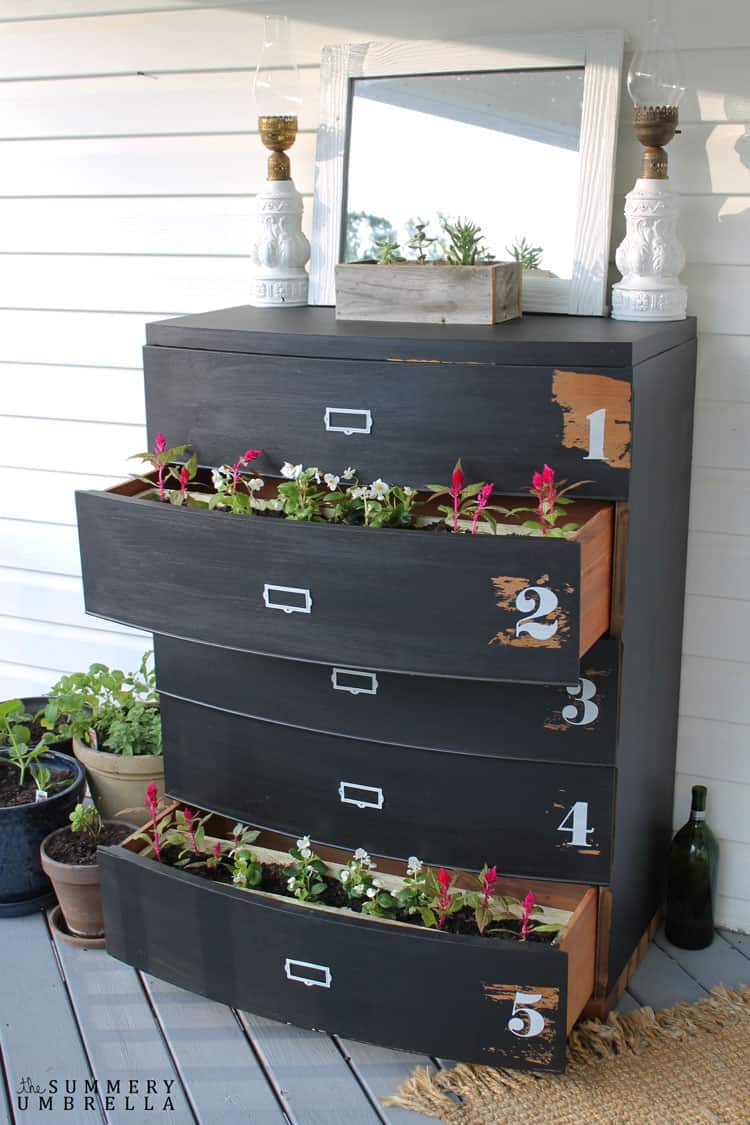 And aren't these name/label tags gorgeous?! I painted mine to pop out against the black, but these little cuties come brought to you via D.Lawless Hardware. They have so many affordable hardware options it's amazing! I highly recommend checking them out.
P.S. They aren't even paying me to say nice things about them. I just really like their stuff 😉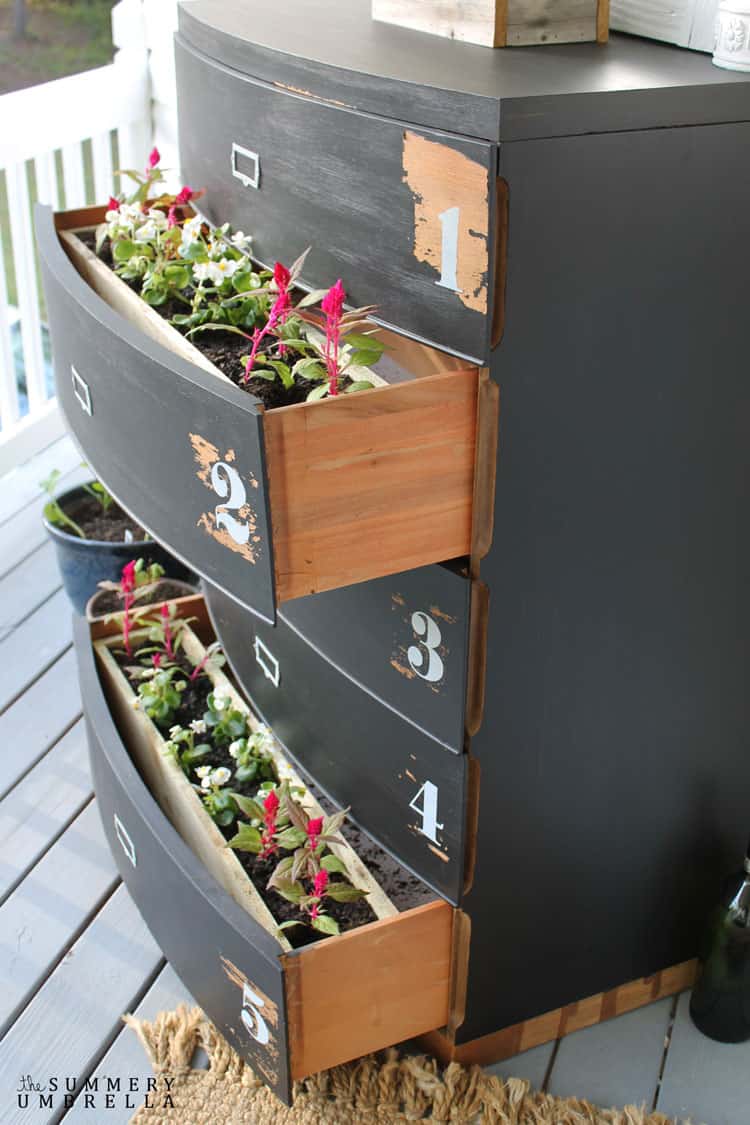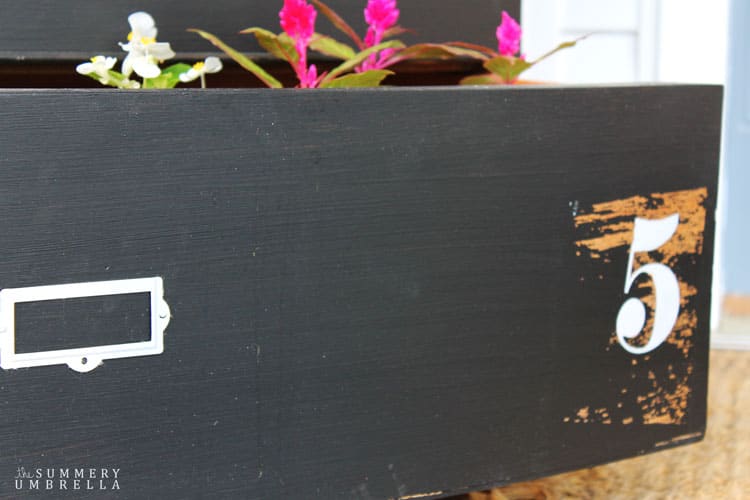 This post does include some affiliate links, but they are for your convenience. I promise! Please click here to read my full disclosure policy.
Then, all I did was add a few planter boxes, flowers, and bingo! My masterpiece is complete. Definitely one of the easiest projects I've done!
BTW if don't have time to make your own planter boxes for the drawers check out a few of these options to make this project even easier!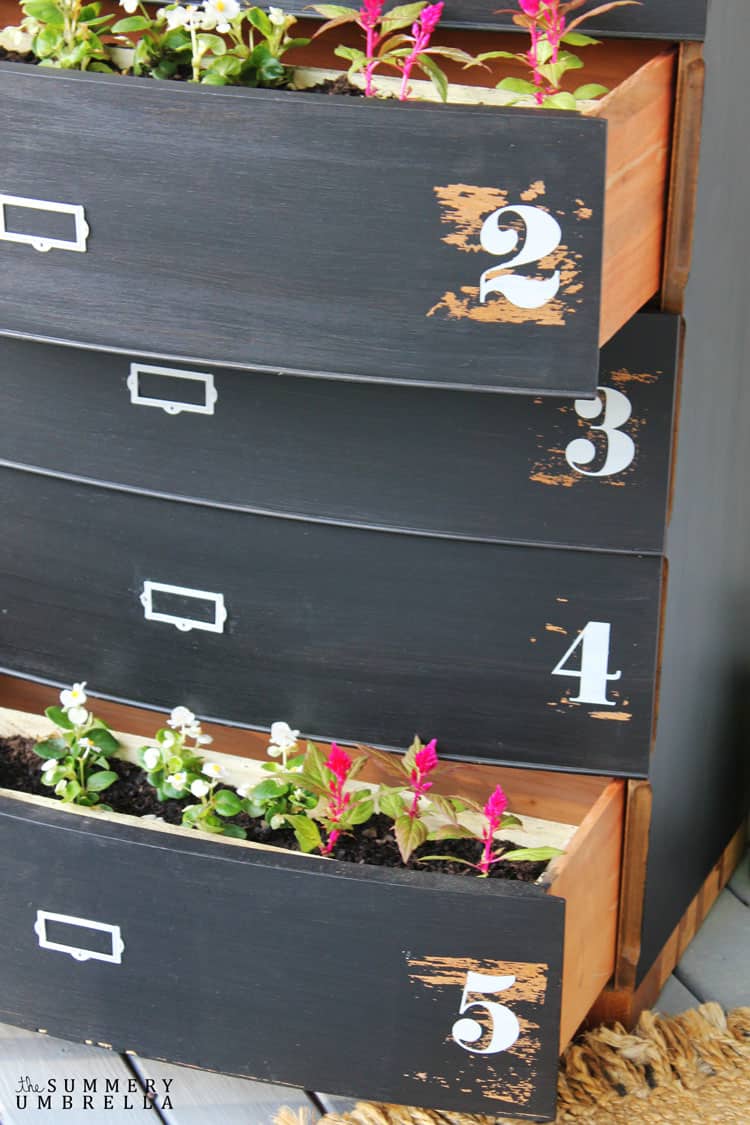 If you loved these ideas then you'll definitely want to browse some of my other Gardening projects that are full of step-by-step tutorials as well as freebies galore! Can't wait to see you again and happy planting!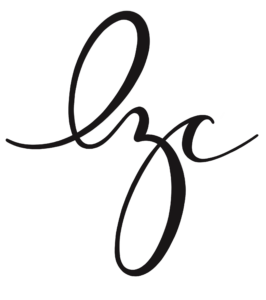 Let's be Social
This post was updated in May 2022.